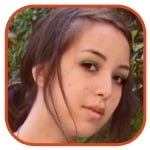 Posted by Robin Paulson Categories: Movies, Celebrity Babies, Pregnancies, Photos, Paparazzi Photos, Rumors,
When Johnny Depp ran to France to escape the paparazzi, I'm sure he never would have imagined having to leave his tranquil paradise. Unfortunately, the very private Pirates of the Caribbean star has come to face this nightmare upon Brad Pitt and Angelina Jolie's recent move to the beautiful country, which forced many of their die-hard paparazzo to follow suit.
Judging by recent pictures taken of the former heartthrob, I would say that it's safe to say that he is upset at the large influx of cameras around southern France.
His solution? Pack up and move to England!
Click to continue reading Brangelina Shoos Johnny Depp Out of France
Read More

|
LA Times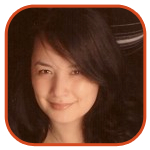 Posted by Veronica Santiago Categories: Music, Pregnancies,
There's definitely something in the water out there.
After months of speculation, Lisa Marie Presley has finally confirmed the obvious. Yes, she's pregnant. And guess what? She too is expecting twins! The children - her first with husband Michael Lockwood - will be the singer's third and fourth.
In an interview with Entertainment Tonight, Priscilla Presley explained why her daughter kept mum until now:
"She wanted it really to be kept a secret for a long time, you know, and I think women should, because they should be able to announce what they're having and when it's time to make the announcement."
And while I totally support a woman's right to say what she wants, did Lisa Marie really have to wait this long before announcing her fall births? The 40-year-old's rapid weight gain was the most conspicuous thing since Jennifer Lopez's so-not-secret pregnancy.
Read More

|
Entertainment Tonight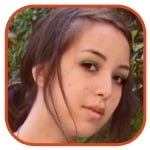 Posted by Robin Paulson Categories: Movies, Celebrity Babies, Pregnancies, Style, Charity, Kind Acts, Photos, Rumors,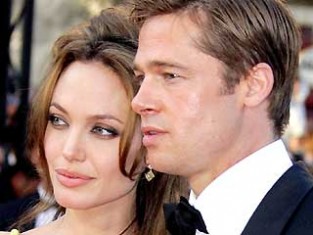 After leaving Brangelina fans on the edge of their seats (myself included) for weeks without seeing their twins, the couple have decided that it is finally time to introduce them to the world.
Much to no one's surprise, People magazine won the bidding rights to the twins' photo shoot in the U.S. and Canada, and Hello! magazine won the international rights. Although there has been no official release as to the amount, sources have claimed the figure is around $14 million.
Compared to previous biddings on babies like their older sister Shiloh ($4 million) and Jennifer Lopez's twins ($6 million), the Jolie-Pitt twins have definitely set a new record for costing a magazine so much.
Click to continue reading People Pays Brangelina $14 Million for Twin Pics
Read More

|
E! Online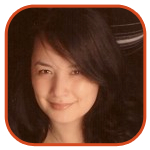 Posted by Veronica Santiago Categories: Television, Pregnancies,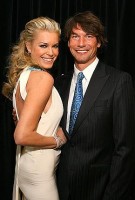 In 2008, we've already welcomed sets of tots from Jennifer Lopez and Angelina Jolie. Now another beauty is soon going to be a mother of twins.
According to People, Rebecca Romijn and husband Jerry O'Connell are expecting their own pair later this winter. The arrivals will be the first children for the couple married in July 2007.
Coincidentally, the pregnancy comes as Romijn's schedule is reportedly being cut back on Ugly Betty. The actress - who joined the cast in 2007 - will now only have a recurring role in the series.
I guess that'll spare ABC the trouble of having to explain Alexis Meade's growing belly!
Read More

|
People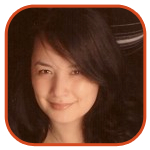 Posted by Veronica Santiago Categories: Movies, Celebrity Babies, Pregnancies, Breaking News,
When Jack Black (accidentally) told everyone that Brangelina was going to have a 'Brady Brunch'-esque family soon, the comedian apparently wasn't joking. Angelina Jolie gave birth to another son and daughter via C-section yesterday in France.
Knox Leon and Vivienne Marcheline - who both weighed in around 5 lbs. each - make a total of three boys and three girls for the Jolie-Pitt clan. Brad Pitt and Angelina already have one daughter (Shiloh, 2) and three adopted children (Maddox, 6; Pax, 4; Zahara, 3).
According to Angelina's doctor, the surgery went smoothly. "Angelina is in very good spirits. Brad Pitt was at her side. He was there and all was well," said Dr. Michael Sussman.
The Wanted actress is expected to remain at the hospital in Nice for a few more days.
Read More

|
People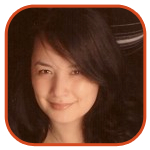 Posted by Veronica Santiago Categories: Movies, Pregnancies,
If you're having a hard time distinguishing Angelina Jolie's face in this photo, there's a reason: She isn't there. Last week, pictures of the supposedly pregnant actress in her hospital room made their way across the internet. Unfortunately, the exposed belly shots were as misleading as Entertainment Tonight's delivery report.
Outlets wanting to believe that Angelina would make such an open gesture - after all this time - imagined seeing Brad Pitt and the Wanted star through that window. Unfortunately, it was another pregnant woman simply messing with their heads.
Click to continue reading Angelina Jolie's Belly Photos Were Fakes
Read More

|
Associated Press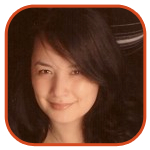 Posted by Veronica Santiago Categories: Movies, Celebrity Babies, Pregnancies,
Although Mondays are not usually known for productivity, July 7 was definitely a busy day in celebrity baby land.
Hours after Nicole Kidman and Keith Urban welcomed a baby girl, Matthew McConaughey and his girlfriend said hello to a baby boy.
Back in January, Matthew called the pregnancy a "gift from God." So it seems quite fitting that the couple ultimately chose a Biblical name. Levi Alves McConaughey was born at 6:22 p.m. yesterday evening and weighed in at 7 lb., 4 oz. The newborn is the first child for both for the Fool's Gold actor and Camila Alves, a model.
In a joint statement, the couple said, "We welcome Levi Alves McConaughey into this wonderful life and look forward to living in it with him. In the meantime and all times, just keep livin'."
Congratuations all around to both families.
Read More

|
E! Online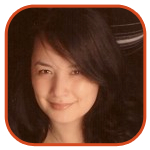 Posted by Veronica Santiago Categories: Movies, Music, Celebrity Babies, Pregnancies, Breaking News,
Just this past Saturday, Keith Urban let a crowd of 50,000 know that he was going to become a dad quite soon. At his concert in Nashville, he dedicated the song "Better Half" to his "very, very, very, very, VERY pregnant wife." Turns out she was very pregnant indeed.
Earlier this morning, Nicole Kidman and Keith welcomed a 6 lb., 7.5 oz. baby girl. The birth came just over a week after the couple's second wedding anniversary (June 25). Although the delivery happened on a Monday morning, the newborn was named Sunday Rose Kidman Urban. This is the actress' third child; she has two adopted kids - Isabella and Connor - with ex Tom Cruise.
In a post on his website, the country singer addressed the happy news:
"Earlier this morning, Nic gave birth to our beautiful baby girl, Sunday Rose Kidman Urban. We want to thank everybody that has kept us in their thoughts and prayers. We feel blessed and grateful that we can share this joy with all of you today."
If the rumors are true, Kidman may have more to celebrate in the months to come. Us Weekly recently reported that the actress' best friend, Naomi Watts, is expecting her second child with Liev Schreiber.
Read More

|
People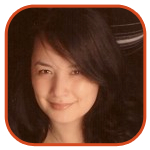 Posted by Veronica Santiago Categories: Music, Pregnancies, Clothing, Fashion Police, Style, Photos,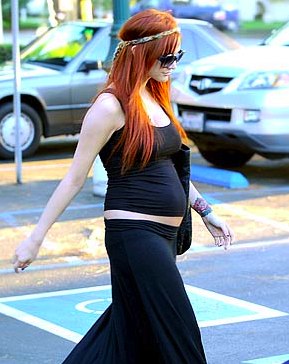 My advice to Ashlee Simpson (and any other expectant women out there): Accessories should be limited when your belly starts to show.
Nothing should ever be wrapped around your head. Ever.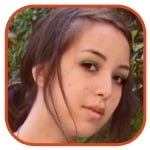 Posted by Robin Paulson Categories: D-List, Movies, Television, Celebrity Babies, Pregnancies,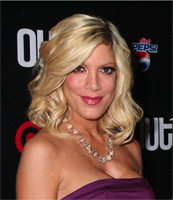 Former Beverly Hills 90210 star Tori Spelling popped out a girl at Cedars Sinai Medical Center (a.k.a. Celebrity Baby Factory) yesterday.
The baby, whose birth was easily and clearly overshadowed by Jessica Alba's firstborn, is the second addition to the Spelling-McDermott household. Her very normal name (unlike Alba's poor kid) is Stella Doreen McDermott, and the very rich baby weighed in at 6 pounds, 8 ounces.
The couple have much to celebrate lately, as Tori will be reprising her role on the CW's Beverly Hills 90210 remake and preparing alongside her husband for their upcoming Oxygen show, Tori and Dean's Home Sweet Hollywood.
Read More

|
Los Angeles Times
© Gear Live Media, LLC. 2007 – User-posted content, unless source is quoted, is licensed under a Creative Commons Public Domain License. Gear Live graphics, logos, designs, page headers, button icons, videos, articles, blogs, forums, scripts and other service names are the trademarks of Gear Live Inc.