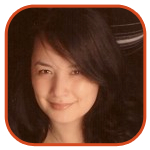 Posted by Veronica Santiago Categories: Music, Photos, Oops Photos,
This is a shot of Kevin Federline hitting the golf course just last weekend. Apparently being the sole guardian of two kids doesn't allow much time for dancing:
Read More

|
Us Magazine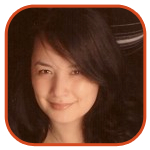 Posted by Veronica Santiago Categories: Music,
Although it's been years since I've taken my last marketing class, I do believe this was one of the major rules of thumb:
"If you'd like to launch a new cosmetic line, don't be seen with a skin condition."
Just last week, we reported that singer Amy Winehouse was in the process of starting her own clothing and makeup lines. Now I'm wondering if she should just stick the former.
In recent days, the singer has been spotted with some mysterious lumps on her face. After some speculated that she had been in a scuffle, Winehouse's rep has set the record straight: she has impetigo. What is impetigo? Here is the definition supplied by Dictionary.com:
"A contagious skin disease, esp. of children, usually caused by streptococcal bacteria, marked by a superficial pustular eruption, particularly on the face."
I think I saw the word 'pus' in there.
Despite her contagious state, Amy hasn't stopped doing what she needs to do. She recently braved the cameras to visit her incarcerated honey, Blake Fielder-Civil.
Read More

|
People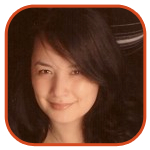 Posted by Veronica Santiago Categories: Music, Television, Hair Styles, Style,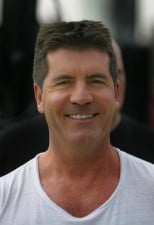 Apparently Simon Cowell isn't just frank when it comes down to doling criticism; he's pretty open when it comes to the details of his own life.
The American Idol judge readily admitted to UK's Glamour that he has subjected his face to the Botox needle. "To me, Botox is no more unusual than toothpaste. It works, you do it once a year - who cares." (Why am I envisioning Ryan Seacrest sitting right there next to him when he does it?)
Cowell also revealed that he owes about an inch of his frame to platform heels.
Although the injection news doesn't really surprise me, I must admit - I find Simon's vanity issues to be quite interesting. If he really didn't want people to focus on any unsightly wrinkles, maybe he could should focus on redesigning a less boxy haircut? (What is up with the part down the middle anyway?) Then again - it's not like people are looking at that part of his body anyway. I, for one, still can't peel my eyes away from his man boobs.
Read More

|
People
via
People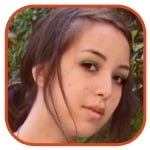 Posted by Robin Paulson Categories: Music, Legal Issues,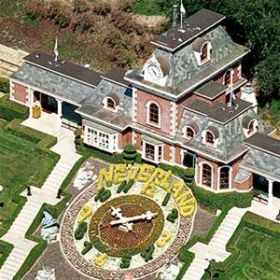 Unless fallen icon Michael Jackson can pay off a $24.5 million loan by March 19th, the infamous Neverland Ranch will be auctioned off to the public.
On top of that, it's not just the house that's being auctioned off—it's everything in and on the property, according to FOXNews.com. They report that Jackson may even let the Santa Barbara estate be sold, as he has not lived there for nearly three years.
Although Britney Spears has been giving Michael competition for the Most Mentally Unstable Celebrity Award, Jackson is still quite the oddball who just might fight at the very end to keep his beloved ranch. Then again, it could very well go in the opposite direction by falling into the hands of a very crazed fan. Some people are even speculating that it may even be best to leave as a museum, since Jackson's international fan base is still very strong.
Read More

|
Fox News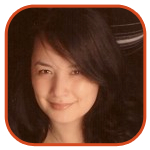 Posted by Veronica Santiago Categories: Music, Engagements, Rumors,
While Jessica Simpson is still trying to figure out her latest relationship with quarterback Tony Romo, sister Ashlee Simpson seems to be sailing along in her love life.
Or so her promise ring tells her.
The singer recently revealed that boyfriend Pete Wentz was the person behind her new piece of jewelry. Does this mean an engagement will soon be coming? Who knows? As Ashlee put it, "It just means that he hasn't asked my dad yet." (I'd do my best to avoid Joe Simpson as well.)
Does anyone want to let Ashlee know that promise rings are usually given by men are who simply stalling for time?
Then again, maybe they're both stalling for time. It'd just be awful if she found happiness before her big sis did.
Read More

|
People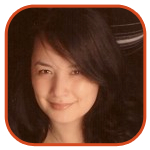 Posted by Veronica Santiago Categories: Music, Television, Divorce, Rumors,
I have to admit, I really know nothing about Brooke Hogan. (I mean aside from the fact that she's a joke of a singer and - fashionably speaking - the white version of Bai Ling.) Up until today, I've remained completely indifferent toward her.
But now? I actually feel a bit sorry for her.
It was probably tough enough for the girl to see her parents - Hulk and Linda Hogan - go through a divorce. Now comes news of the most heinous kind: Her dad was sleeping with one her best friends.
Granted, this friend wasn't exactly Brooke's age (which would have made it all kinds of wrong), but that doesn't lessen the ick factor. According to the National Enquirer, the woman in question (33-year-old Christiane Plante) was someone who apparently worked with the aspiring musician on her last album.
Click to continue reading Hulk Hogan's Sleazy Affair
Read More

|
National Enquirer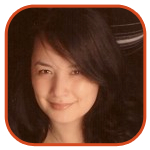 Posted by Veronica Santiago Categories: Music, Clothing, Style,
Here's a tidbit that almost seems too ridiculous to be true: Amy Winehouse is coming out with her own makeup and clothing lines.
Seriously.
According to The Sun, the singer will soon be speaking to fashion and cosmetic execs about this new financial venture. If wannabes are going to (inexplicably) imitate her, why not make them pay to do it? Possible items linked to Winehouse's name include hairspray (duh), scarves (to keep the bees in the hive), perfume (to mask the unwashed scent) and eyeliner (double duh).
Products not included? Brushes, shampoo, tattoos, crack pipes and disintegrating ballerina flats.
Read More

|
The Sun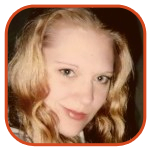 Posted by K.C. Morgan Categories: Music, Divorce, Celebrity Babies, Rumors,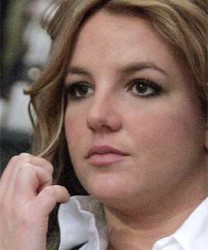 After several weeks (almost eight) without seeing her sons, Britney Spears finally got to visit with Sean and Jayden Saturday morning. The court-monitored visit began around 9 am and went on till 12. According to rumors, both boys were smiling when they left. Take that whichever way you like.
A security guard working for Kevin Federline was also on the scene, as was Brit's father, Jamie Spears. (Federline currently has sole custody of both kids.) Brit has been able to speak with the boys by phone, but one source says such calls are terribly rare.
Read More

|
E! Online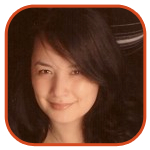 Posted by Veronica Santiago Categories: Movies, Music, Celebrity Babies, Pregnancies, Breaking News,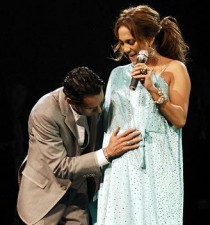 Ladies and gents, the moment has finally come. Jennifer Lopez will now finally have to admit that she is the mother of twins.
People reports that the singer/actress and hubby Marc Anthony welcomed both a son and a daughter very early Friday morning. Baby Girl Anthony weighed in at a healthy 5 lbs. 7oz. Her younger brother was a slightly larger 6 lbs.
The deliveries, which were confirmed by Lopez's manager, happened shortly after midnight in Long Island, NY.
These two are the first children for Jennifer. Meanwhile, the latest additions bring Anthony's total up to five.

Read More

|
People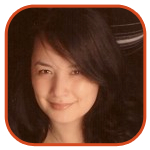 Posted by Veronica Santiago Categories: Music, Drugs,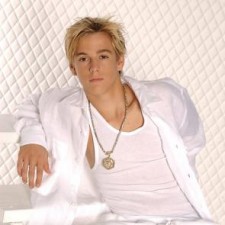 The guy once linked to both Hillary Duff and Lindsay Lohan now has something in common with the latter: he's been arrested.
Aaron Carter, Nick's younger bro, was detained early this afternoon for speeding in Kimble County, Texas. After the pop singer (I believe he's a singer - though I couldn't name anything he's sung to save my life) was pulled over, deputies discovered marijuana inside his vehicle. According to TMZ, the 20-year-old had at least 2 ounces in his possession. Smart.
Carter is currently being held in Junction City while he awaits his first court appearance on Friday.
Read More

|
TMZ
© Gear Live Media, LLC. 2007 – User-posted content, unless source is quoted, is licensed under a Creative Commons Public Domain License. Gear Live graphics, logos, designs, page headers, button icons, videos, articles, blogs, forums, scripts and other service names are the trademarks of Gear Live Inc.