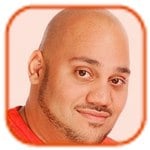 Posted by Andru Edwards Categories: Movies, Music,
Lily Collins never set out to be famous.
The Mirror, Mirror actress - daughter of singing legend Phil Collins - says she always wanted to be in movies but was doing it because she loved acting not to become a tabloid star: "But the thing is, I was never looking at a strategic way of gaining fame. That's not why I'm doing this."
Being the daughter of famous rocker, Lily's childhood meant she was surrounded by superstars although she can't really remember anything. "I'm told more things than I actually remember, and now I'm running into these certain people who've seen me on billboards, and they come up to me and go: 'Gosh, it's so funny - I remember when you were on tour with your dad and I held you.' Like Elton [John] and people from that era."
And despite Phil and Lily's mother Jill Tavelman splitting when she was young, Lily insists she had a very happy childhood: "I know the truth and I know how it was for me, and I know how much I love my family - and that's all that really matters."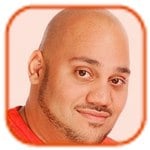 Posted by Andru Edwards Categories: Movies, Music,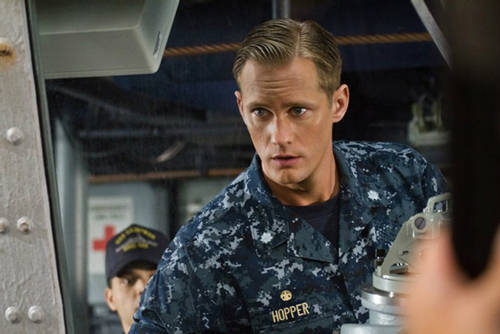 Rihanna has a crush on Alexander Skarsgard. The 24-year-old singer - who has recently been romantically linked with actor Ashton Kutcher and her former boyfriend Chris Brown -was "intimidated'" by some of her co-stars on new movie Battleship but was particularly fascinated by the hunky actor.
"I was completely intimidated by the other actors. But I had a lot of scenes with Taylor Kitsch and he helped me out a lot along the way. Alexander Skarsgard is so hot. I had to keep my game face. I could stare at him all day long. I was just watching him on set. He's very focused and he was really sweet."
Click to continue reading Rihanna's Alexander Skarsgard Crush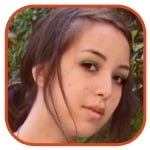 Posted by Robin Paulson Categories: Music, Legal Issues, Rumors,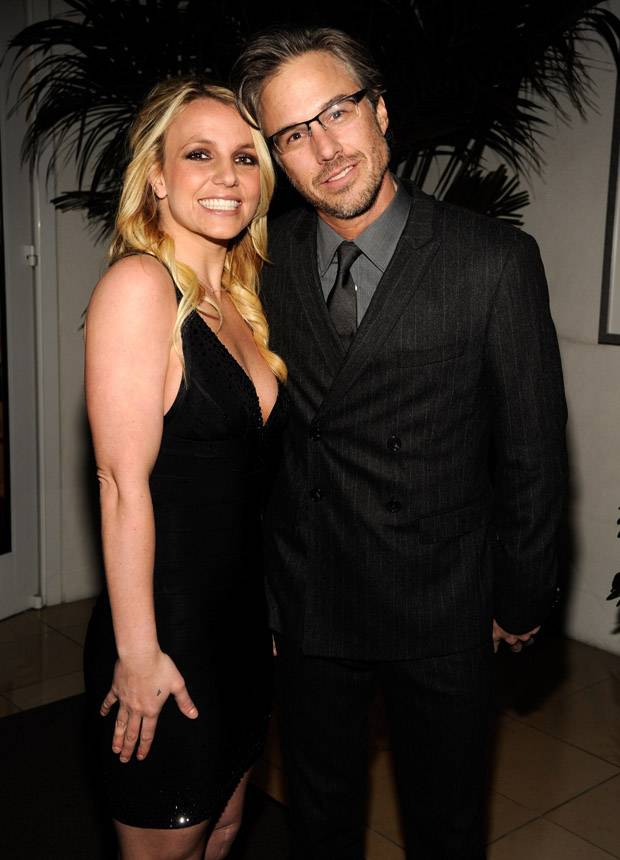 One would think that getting married would exemplify one's independence, right? Not in the case of Britney Spears, apparently.
Rumors circulated last month that the soon-to-be bride of Jason Trawick was seeking to end her father's conservatorship over her legal affairs; however, it looks like that won't be happening anytime soon, despite her impending marriage. Instead, her father is asking a court to add her future husband as a co-conservator.
While Jamie Spears will still handle the pop star's finances, a source says that Jason will only have shared legal control of her well being -- this includes making decisions over a person's food, clothing, and medical care. Another source, however, says that the conservatorship is simply a formality.
Jamie has had legal control of his daughter's fortune since her psychological breakdown in 2008.
Read More

| People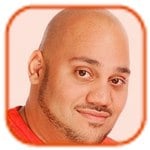 Posted by Andru Edwards Categories: Music, Television, Divorce,
Heidi Klum has filed for divorce from Seal.The 38-year-old supermodel - who split with the singer in January after almost seven-years of marriage - has cited "irreconcilable differences" in her divorce petition, which was filed at the Los Angeles Superior Court, TMZ.com reports.
According to documents filed by Heidi's lawyer, Laura Wasser, and obtained by the website, the couple signed a pre-nuptial agreement when they tied the knot in 2005 detailing how they would split their assets. The couple have four children - Leni, seven, Henry, six, Johan, five, and two-year-old Lou - and Heidi is seeking sole physical custody of their kids with Seal getting visitation and joint legal custody. The blonde beauty also wants the judge to restore her maiden name, Klum, which she uses professionally.
Following the announcement of the couple's separation, the "Kiss From A Rose" hitmaker revealed the pair had "grown apart" and he insisted he still "very much loved" the Project Runway star: "You just grow apart after a while. She still, in my opinion, is the most wonderful woman in the world. I think our priority was to remain civil and do this thing with dignity. We still very much love each other. To say that neither of us were grieving would be an out and out lie, and I don't mind telling you that. I think the operative here is that we are civil to each other and we both have a tremendous amount of respect and love and we try and do this with as much dignity as we possibly can."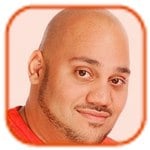 Posted by Andru Edwards Categories: Music, Television, Dating, Rumors,
Kim Kardashian has reportedly dating Kanye West. The 31-year-old reality TV star has decided to embark on a romance with the 34-year-old rapper after growing close to him over a number of years.
News of the pair's fledgling relationship comes just hours after Kanye's new track "Theraflu" was revealed to contain lyrics in which he admits he "fell in love" with Kim while he was still dating Amber Rose.
"They've been friends for years. Kim is ready to give it a try now ... She's been hanging out with Kanye a lot," a source said.
The pair were spotted in New York on a date to the cinema to watch The Hunger Games on Wednesday night.
Earlier this year, model Amber accused the Keeping Up With The Kardashians star of having an affair with Kanye before they split in 2010 while Kim was seeing NFL player Reggie Bush. "She was sending pictures, and I was like, 'Kim, just stop. Don't be that person.' I thought at least she'd be woman enough to respond to me. She never responded. It's very important that us women stick together and we don't f**k each other over like that. But I want to thank her. Because if she was never a homewrecker, then I never would have met Wiz, and I wouldn't be as happy as I am now," she said.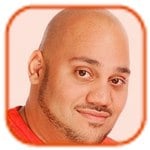 Posted by Andru Edwards Categories: Music,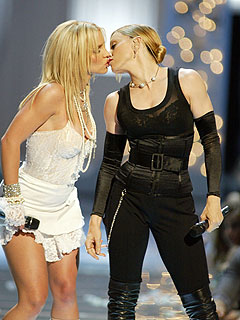 Madonna wants to kiss Britney Spears on stage again.The "Girl Gone Wild" hitmaker - who locked lips with the blonde singer on stage at the MTV Video Music Awards in 2003 - took to social networking site Twitter to ask if she would be interested in recreating the iconic moment again.
"@britneyspears please come on stage and kiss me again. I miss you!!(sic)" she wrote.
"@MadonnaMDNAday Tempting...(sic)" Britney responded, to which Madonna answered, "Are you gonna make me work for this?"
Britney was not the only pop star Madonna enjoyed a twitter interaction with. She also asked Katy Perry if she would come and see her when she tours her new album MDNA: "I wanna see you in the front row somewhere this year. okay?(sic)"
(FYI - You can also follow VIP Breakdown on Twitter.)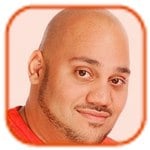 Posted by Andru Edwards Categories: Music, Television, Break-ups, Hook-ups,
Jennifer Love Hewitt wants a date with Adam Levine. The 33-year-old Client List star - who split with Eagle Eye actor Jarod Einsohn last month - said that while she is happily single, she would not turn down an offer from the Maroon 5 front man.
"I always have my eyes out ... I just read two days ago that Adam Levine is single again ... I'm just saying. Look, we would be cute," she said on The Ellen DeGeneres Show. Adam and Victoria's Secret model Anne Vyalitsyna - who met at the Sports Illustrated swimsuit issue release party in Las Vegas in early 2010 - called time on their two-year relationship earlier this week.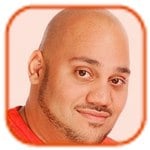 Posted by Andru Edwards Categories: Music, Rants,
Katy Perry thinks fame is "disgusting." The 27-year-old "Part Of Me" singer - who has been a regular in the gossip columns since splitting with husband Russell Brand in December - admits that while she still loves her job, she hates the exposure that comes with it.
"I'm tired of being famous already! But I'm not tired of creating. Fame is, I think, just a disgusting by-product of what I do. It's quite a delicate creature-- it's a wild animal of sorts. It can love you, and then it can attack you."
The regular Twitter user insists she wants fans to see her as a normal person, and not someone to be in awe of: "I still want to be as approachable and relatable as possible--when I meet fans and they're crying, I'll say, 'Calm down, there's nothing to cry about. I'm not going to bite you or attack you or grant you three wishes. Let's just hang out and have a good time.' But really, I stopped focusing on what other people think a while ago. If you try to be everything to everyone, you'll only end up completely confused."
(FYI - You can also follow VIP Breakdown on Twitter.)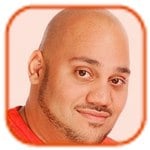 Posted by Andru Edwards Categories: Music, Break-ups, Meltdowns,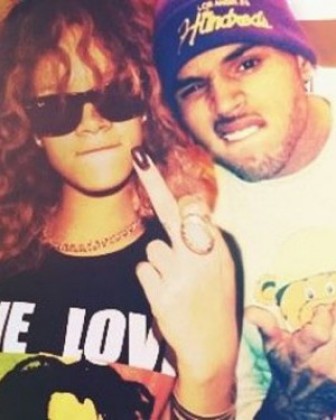 Rihanna won't stop seeing her ex-boyfriend Chris Brown just because other people want her to.
The 24-year-old star has attracted lots of criticism since she started meeting up with the 22-year-old singer again in recent months following his violent assault of her in February 2009 - for which he was convicted.
Rihanna even recorded the track "Birthday Cake" with Chris and although she doesn't expect her fans to understand her decision she is adamant it is hers to make.
"I respect what other people have to say. The bottom line is that everyone thinks differently. It's very hard for me to accept, but I get it. People end up wasting their time on the blogs or whatever, ranting away, and that's all right. I don't hate them for it. Because tomorrow I'm still going to be the same person. I'm still going to do what I want to do," she said in an interview with Elle.
Click to continue reading Rihanna Won't Stop Seeing Chris Brown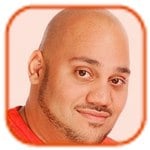 Posted by Andru Edwards Categories: Movies, Music, Weddings, Clothing, Style, Rumors,
Justin Timberlake has persuaded Jessica Biel to have a big wedding. The 30-year-old actress initially wanted to tie the knot in an intimate ceremony in front of a few guests, but her fiance has now persuaded her to turn the nuptials into a huge celebration.
"Justin and Jessica are planning a big summer wedding. Jessica initially wanted a smaller, more intimate wedding, but Justin from the beginning wanted a big wedding and that's what they have decided on," a source told People.
Jessica has yet to decide on her dress but is "very involved" in planning the ceremony, with the source revealing the couple plan to "include all their friends."
"Justin has promised her the best day ever," the source added.
While Jessica - who split from Justin last year only for them to rekindle their romance before the Social Network star popped the question - hasn't yet found her dress, it was recently claimed she already knows who she wants to design her gown.
Click to continue reading Justin Timberlake Persuaded Jessica to Have Big Wedding
© Gear Live Media, LLC. 2007 – User-posted content, unless source is quoted, is licensed under a Creative Commons Public Domain License. Gear Live graphics, logos, designs, page headers, button icons, videos, articles, blogs, forums, scripts and other service names are the trademarks of Gear Live Inc.