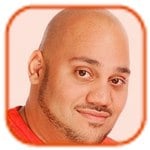 Posted by Andru Edwards Categories: Movies, Dating, Clothing, Style, Rumors,
Cara Delevingne and Michelle Rodriguez are set to reunite this weekend.
The British supermodel, who sparked rumors she had split from the Fast and the Furious actress when she attended her sister Poppy Delevingne's wedding to James Cook in London alone last Friday, is reportedly bringing the brunette beauty as her date to the couple's second celebration in Marrakesh, Morocco.
"It's galling that everyone keeps saying that Cara and Michelle have split, they've very much together. Michelle is definitely coming and heaps of others too, it's going to be stunning," a source said.
Sources previously suggested Cara, 21, had dumped Michelle, 35, because of their busy schedules. "Cara and Michelle have really cooled things in the past month and haven't seen each other in a while. For Cara to go to the wedding alone was a big statement - she and Michelle were rarely apart early this year but are now taking a break," a friend said.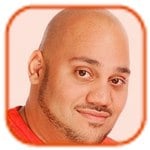 Posted by Andru Edwards Categories: Movies, Television, Engagements, Rumors,
George Clooney took Amal Alamuddin on a surprise tour of the Downton Abbey set.
The 53-year-old actor, who became engaged to the British human rights lawyer last month, arrived at his fianceee's London home unannounced earlier this week and whisked her away on a trip to nearby Surrey, in southeast England, where he took her to visit the set of one of her favorite TV shows.
"George took Amal completely by surprise. He turned up at nearly midnight after jetting into Heathrow. George literally told Amal to grab some clothes before they jumped in a cab down to Surrey. She though it was so romantic, she loves how unpredictable he is. The set visit to Downton Abbey was the icing on the cake of a crazy few hours," a source said.
The couple are said to have indulged in a romantic stroll around the grounds of Highclere Castle, where the ITV period drama is set.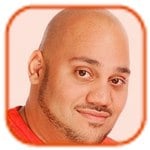 Posted by Andru Edwards Categories: Movies, Music, Drunk, Parties, Features,
Jennifer Lawrence was once sick in front of Miley Cyrus.
The Oscar winning actress was at a post Oscars celebration thrown by Madonna's manager in Hollywood in March, where she ended up vomiting, while Miley - a seasoned veteran of hard partying - looked on.
"I've never gone out after Golden Globes or Oscars or anything. I'm just so sick of people by that point. I'm like, 'Ugh, god!' But this time I was like, 'I'm going out.' And I puked. There's this big fancy party, this Guy Oseary and Madonna party - if you get invited, you're like, you know, super-important. And I puked, on his porch. I was in such bad condition, and I look behind me while I'm puking, and Miley Cyrus is there like, 'Get it together,'" she told talk show host Seth Meyers.
Click to continue reading Jennifer Lawrence Vomited in Front of Miley Cyrus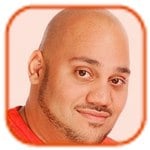 Posted by Andru Edwards Categories: Movies, Weddings, Features,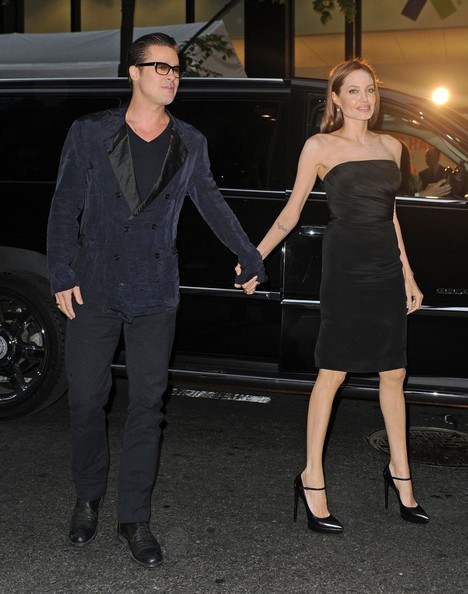 Angelina Jolie is in no rush to get married.
The 38-year-old actress, who got engaged to Brad Pitt in April 2012, admits they still don't have any concrete plans to tie the knot despite previously claiming they were under pressure to wed from their six children, Maddox, 12, Pax, 10, Zahara, nine, Shiloh, seven, and five-year-old twins Knox and Vivienne.
The Maleficent star told Good Morning America today, "We don't have a date, and we're not hiding anything, but we really don't know. We talk to the kids about it once in a while -- and one of them suggested paintball. And we thought, 'Well, different.'"
The Oscar-winning actress also hinted that she and Brad might never actually marry, even though they are madly in love: "You know, I think the important thing is that whatever we do it's that the kids do have a great time, and we all -- you know, take seriously the love, and the connection between all of us. But also just get silly and do something memorable."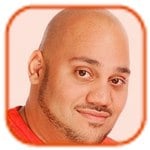 Posted by Andru Edwards Categories: Movies, Celebrity Babies, Child Stars, Features,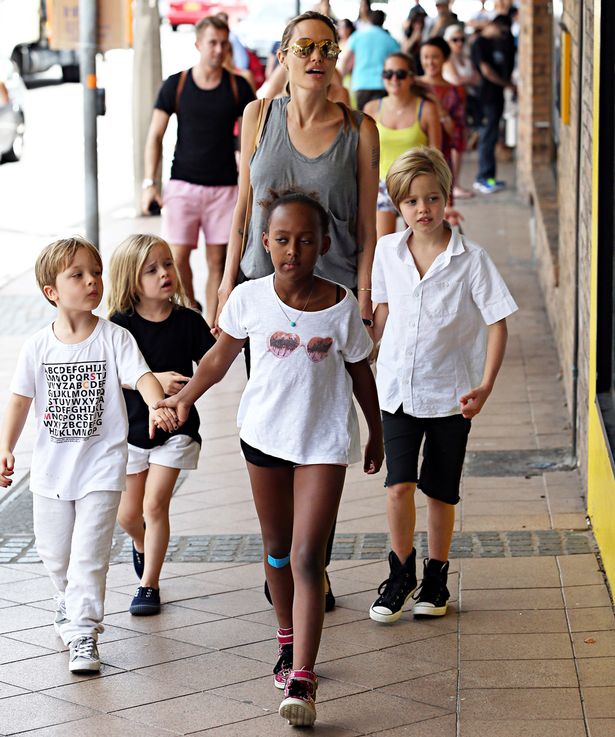 Angelina Jolie wants her children to pursue careers in politics.
The 38-year-old actress is raising six children with her long-term partner Brad Pitt, 50, but she's admitted she hopes they decide to take another career path rather when they begin working rather than following them into acting: "I'm trying to interest them in politics. My sons and daughters might fill high-powered functions instead."
The Hollywood couple take their sons Maddox, 12, Pax, 10, and five-year-old Knox and daughters nine-year-old Zahara, seven-year-old Shiloh and five-year-old Vivienne with them while promoting their films around the world, but Angelina claims they also make them aware of the humanitarian work they do. "They know we make movies. But also that Daddy makes furniture and builds houses and that Mummy likes to travel with the United Nations," she told The Sun.
Click to continue reading Angelina Jolie Wants Her Children to Be Politicians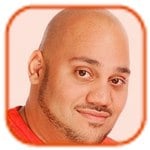 Posted by Andru Edwards Categories: Movies, Music, Television, Divorce, Legal Issues, Rumors,
Nikki Reed has filed for divorce from Paul McDonald.
The Twilight Saga actress, who announced her separation from the former American Idol contestant in March and is rumored to be dating Dancing With the Stars star Derek Hough, filed courts documents to legally dissolve their marriage in Los Angeles Superior Court on Friday.
The 25-year-old star cites irreconcilable differences and asks that her estranged husband, 29, be denied spousal support, according to court documents obtained by PEOPLE magazine.
The former couple, who tied the knot in October 2011 after a whirlwind romance and quietly ended their relationship eight months ago, previously insisted their split was amicable. Announcing their separation two months ago, a spokesperson for the actress said they were "still working [together] on their debut album, I'm Not Falling, and added, "[They] remain best friends and look forward to their continued journey together."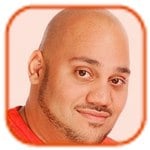 Posted by Andru Edwards Categories: Movies, Music, Drugs, Features,
Gwyneth Paltrow helped Courtney Love overcome a prescription drug addiction.
The Hole rocker - who previously battled heroin addiction - admits she struggled with using ADHD medication Adderall in 2011 when she was experiencing problems with her daughter Frances, and will always be grateful to the Iron Man 3 actress for offering help.
Gwyneth intervened after Courtney sent a string of "crazy" unintelligible emails to her pals and the "Malibu" hitmaker says that was what she needed to make her see she needed to stop taking the drug. "I was a mess. I needed to get off it. Some crazy psychiatrist told me I needed it and I was writing all these crazy long emails and no one could understand what I was on about. I was alienating my friends. Gwyneth believed in me, she is a stalwart and I sent her a crazy email and all I got back was, 'Are you OK for cash and lawyers?' I didn't answer for three days and that was when I kicked Adderall," she told Grazia.
Click to continue reading Gwyneth Paltrow Cured Courtney Love's Prescription Drug Addiction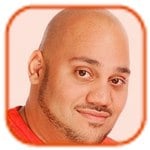 Posted by Andru Edwards Categories: Movies, Television, Pregnancies,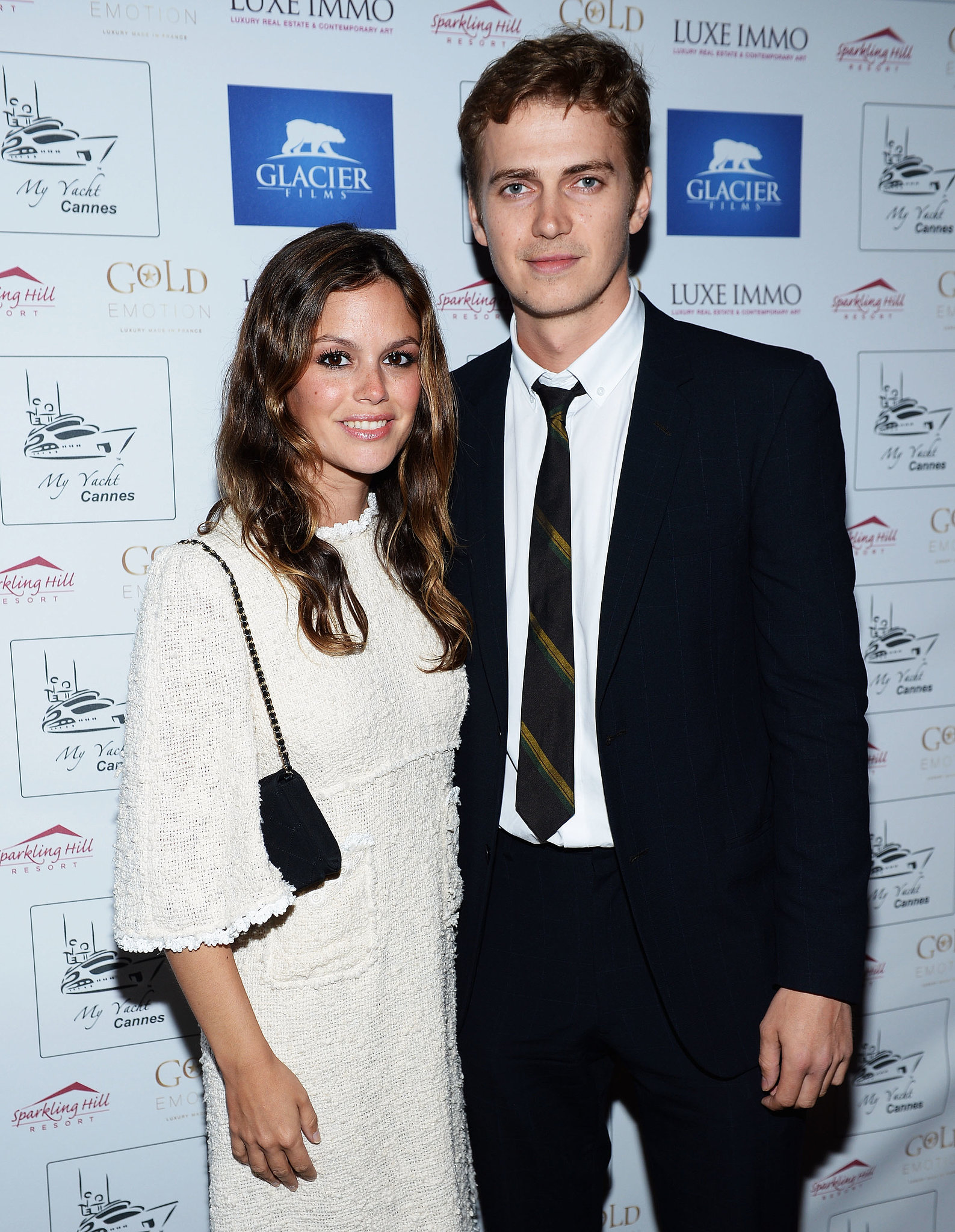 Rachel Bilson is pregnant.
The Hart of Dixie actress and her longterm boyfriend Hayden Christensen are "so excited" to be expecting their first child together. "They've both talked about this for awhile and are so excited. Everyone is beyond thrilled for them," a source said.
Friends are delighted for the couple and think they will be "wonderful" parents. "They will make wonderful, hands-on parents," one pal said.
It is not yet known when the baby is due.
The 32-year-old actress admitted last year she was keen to start a family with the Star Wars actor: "I definitely have family on the brain. Having kids is something I want to see in my future - I hope."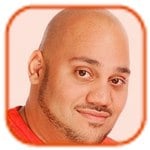 Posted by Andru Edwards Categories: Movies, Dating, Features,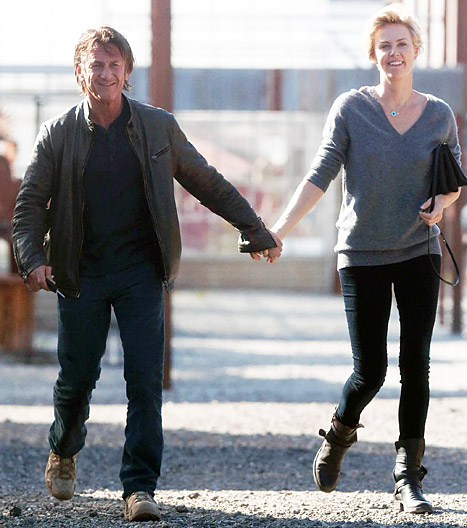 Charlize Theron didn't see her relationship with Sean Penn coming.
The South African actress was surprised how her longstanding friendship with the actor and director blossomed into something more last year:
"What I guess I am trying to say is: A friend kind of stepped into that role [of boyfriend], and I really didn't see it coming. Sean and I have known each other for eighteen years. We were just really good friends. And it's been slow going because you are aware that you could screw that up and lose it. It just kind of naturally happened, and before I knew it, I was in something that was making my life better."
However, the 38-year-old star - who was previously in a relationship with the actor Stuart Townsend for nine years until 2010 - warns she's not interested in getting married anytime soon.
Click to continue reading Charlize Theron "Didn't See" Relationship with Sean Penn Coming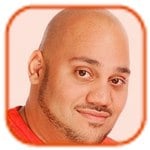 Posted by Andru Edwards Categories: Movies, Weddings, Rumors,
George Clooney has asked Matt Damon to be his best man.
The 53-year-old star proposed to his girlfriend Amal Alamuddin last month and although rumors had suggested he was planning to ask Brad Pitt to be his best man, it's now been revealed that he's chosen his The Monuments Men co-star instead.
"A lot of people thought Brad was a certainty to be George's best man as they have been such good friends for years. But he is probably even closer to Matt. Besides many years ago, during one drunken night together, George made a promise to Matt that he would make him his best man if he ever got married - so Matt called to claim his prize," a source said.
However, as 50-year-old Brad worked with Matt, 43, and George on Ocean's Eleven and its sequels, its thought that the hunk will be there to support both of his pals. "Brad took the news with good grace - but he did say he'd heckle Matt during his speech," the source added.
Click to continue reading George Clooney Gives Matt Damon Best Man Job
© Gear Live Media, LLC. 2007 – User-posted content, unless source is quoted, is licensed under a Creative Commons Public Domain License. Gear Live graphics, logos, designs, page headers, button icons, videos, articles, blogs, forums, scripts and other service names are the trademarks of Gear Live Inc.