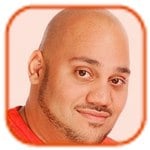 Posted by Andru Edwards Categories: Movies, Music, Legal Issues,
Jennifer Hudson did not hear the opening statements at the trial of the man accused of killing her mother, brother and nephew. The Oscar-winning actress and singer attended the first day of the trial of William Balfour at the Cook County courtroom in Chicago today, but did not listen to the statement, court spokesperson Terry Sullivan confirmed. Her partner David Otunga, however, sat in the fourth row to hear the case.
Balfour is charged with three counts of first-degree murder relating to the 2008 killings, with prosecutors claiming a gift of balloons sent to Jennifer's sister Julia Hudson threw him into a jealous rage, causing him to use a .45 caliber handgun to kill 57-year-old Darnell Donerson, 29-year-old Jason Hudson and Julia's son Julian King, whose body was found three days later. There are no known witnesses to the killing, and despite prosecutors claiming physical evidence of gunshot residue found on the wheel of his SUV, defense says it is circumstantial.
Click to continue reading Jennifer Hudson Attends Trial of William Balfour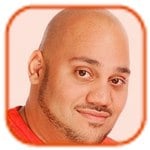 Posted by Andru Edwards Categories: Movies, Dating, Features,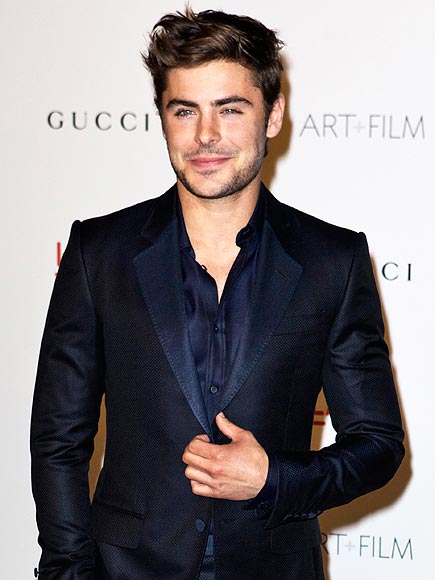 Zac Efron wants the woman he marries to be ambitious but laid back. The 24-year-old Lucky One star admits he already knows what kind of woman he wants to spend the rest of his life with.
"A sense of ambition and a sense of freedom, which is a careful mix. You have to balance those two. I haven't exactly found it yet," he said when asked what makes someone marriage material.
But the former High School Musical actor is having a good time looking for Mrs. Right and likes to improvise when it comes to chatting up the opposite sex.
Sharing his techniques, he said, "[I ask] 'So do you like High School Musical?' I'm kidding! If the situation's right, buy someone a drink. Think on your toes, use what's around you, and come up with something organic and fun."
And he knows a date is going well when it ends up going on longer than planned ... and you don't even realize it. You don't want it to end."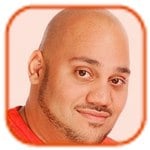 Posted by Andru Edwards Categories: Movies, Features,
Josh Hutcherson has named his puppy after Ryan Gosling.
The 19-year-old Hunger Games star adopted a Blue Pit puppy from a rescue center last week and decided to call it Driver, after one of Ryan's film characters. "I'm obsessed with the movie Drive, and Ryan Gosling's character was named Driver. I always thought it was a good name for a dog so it just kind of worked out," he said.
The actor is looking forward to "taking it easy" for the next few months, after being worked into the ground by ex-Navy Seal Logan Hood to bulk up for his role in The Hunger Games:
"[Logan] just kicks ass. [He had me] flipping tires the parking lot and slamming baseball bats against body bags - crazy things! It was so unconventional, and you're working muscles you didn't even know you had. You're like, 'How am I possibly this sore?' I felt like with Logan, I was sore for four days afterwards, and we worked out five days a week, so I was in a constant state of soreness!"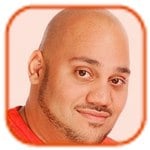 Posted by Andru Edwards Categories: Movies, Music, Weddings, Rumors,
Carey Mulligan and Marcus Mumford have tied the knot.
The 26-year-old actress and the Mumford & Sons frontman exchanged vows inside a barn at Stream Farm in Bridgwater, Somerset, South West England, at a service conducted by the groom's vicar father John. Carey - who wore full-length ivory plain backless dress with V-straps, thought to be a Versace design - had eight bridesmaids, who wore turquoise knee-high prom dresses.
Among the 200 guests at the rustic-themed celebration were Sienna Miller, Jake Gyllenhaal and Colin Firth.
It had previously been claimed that Adele was to sing at the wedding reception. "Carey and Marcus are both huge fans of Adele and there will be millions of couples jealous that she is singing for them. Adele has always wanted to work with Mumford & Sons so when Marcus asked her to play at his wedding she said yes. Adele has not been able to perform much at all since her throat op so it's a rare gig. It was meant to be a secret but the couple were so excited they've let it slip," a source said.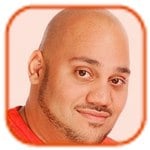 Posted by Andru Edwards Categories: Movies, Music, Dating,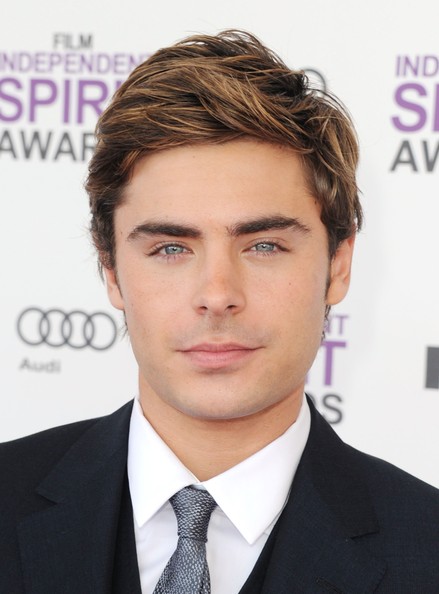 Zac Efron has written songs and painted pictures to impress girls.
The High School Musical star - who is rumored to be dating Mirror Mirror actress Lily Collins - admits he is a traditional romantic at heart, and not afraid to express his feelings in a song or artwork.
"I'm a fan of small romantic gestures. I've done things like write a romantic song for a girl or do a painting or something like that. Those are more up my alley, I think," he said.
Zac, 24, has also recently admitted he got embarrassed watching his love scenes with Taylor Schilling in The Lucky One with his mother: "We saw the film together and I was kind of squirming. Even though she was a couple of seats down from me, I tried to duck out during those scenes because it was too embarrassing. Obviously I'm acting, but knowing that my mom and my family were watching is kind of awkward. There's really no way around it."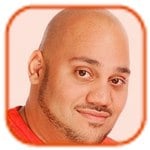 Posted by Andru Edwards Categories: Movies, Dating, Hook-ups,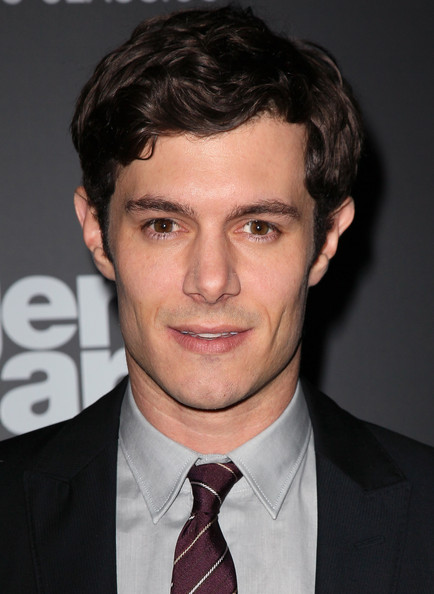 Adam Brody is not a smooth womanizer. The former O.C. star plays ladies' man Charlie Walker in new college movie Damsels in Distress, but insists he is nothing like his alter-ego as he would never be able to pull his cool moves off in real life.
"I haven't ever bought drinks for a stranger and sent them across the bar by way of introduction," he said.
However, Adam, 32, says his character is not as confident as he appears and actually has a lot of insecurities. "I think to a certain degree Charlie is intellectual and he is certainly striving to better himself. But at the same time, he's a bit insecure about his actual standing in life and where he's going. He's probably insecure about a lot of things and I can certainly relate to that. I can't really say if I'm intellectual or the opposite," he said in an interview with The Independent.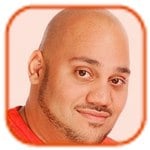 Posted by Andru Edwards Categories: Movies, Engagements, Weddings,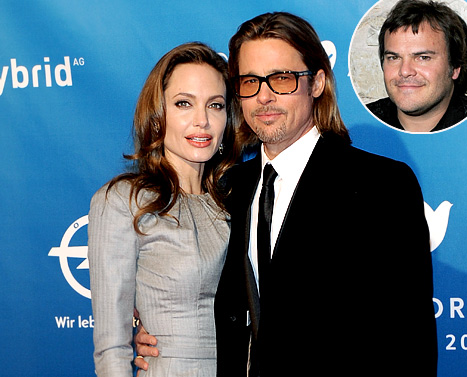 Jack Black has advised Brad Pitt and Angelina Jolie their sex life will get better once they are married.
The Hollywood couple made their engagement public last week, and Jack - who has been married to Tanya Haden for six years, with whom he has two sons, Sammy, five, and Thomas, three - thinks things will get hotter between the sheets once they officially tie the knot: "I think the sex actually improves once you've sealed the deal. It gets better. Maybe not for everyone, but for me, once we sealed the deal and we shut off all the exit holes and said, 'No, this is it. We're in it for life,' then we really let loose."
Click to continue reading Jack Black's Sex Advice for Brad and Angelina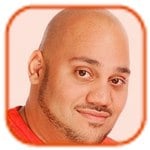 Posted by Andru Edwards Categories: Movies, Engagements, Weddings, Rumors,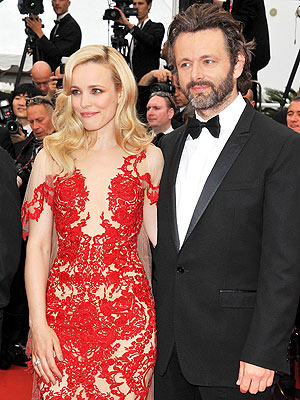 Michael Sheen is set to propose to Rachel McAdams.
The Jesus Henry Christ actor has been dating the Notebook actress for two years and sources say he is now ready to pop the question. "Michael is planning on proposing to Rachel very soon. They both want to take their relationship to the next level. They are madly in love and want to start a family together," a source told HollywoodLife.com.
Friends say the couple want to get married in France as it's the country where they first got together while shooting Midnight in Paris. "They met while filming Midnight in Paris and that's where they want to get married," the source added.
Rachel has previously said she has always wanted to get married and have children as she thinks it is one of the most "romantic and strong" gestures a person can make: "[Getting married and having children] is something I've always wanted... I realized there's a big difference between whispering sweet nothings when it's just the two of you and getting up and making the promise in front of all the people you love, who will be in your life for the rest of your life. I think that to make a public vow is a really romantic and strong gesture."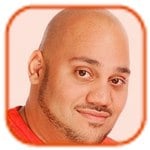 Posted by Andru Edwards Categories: Movies, Charity,
Josh Hutcherson has opened up about his heartbreak at having two uncles die from AIDS. The 19-year-old Hunger Games star - who is a staunch campaigner for gay rights - reveals how he never got to meet his homosexual relatives, who were struck down with the disease at the height of the epidemic.
"They were in their early 30s, in great shape, but unfortunately they were taken away from us too soon. Both passed away at about the time I was born," he said.
Josh is set to become the youngest recipient of the Vanguard Award at the GLAAD Media Awards in Los Angeles today, following in the footsteps of Hollywood heavyweights including Elizabeth Taylor, Charlize Theron and Janet Jackson, and considers his charity work to be his biggest achievement.
"My mom has always been a big advocate, especially in the gay, lesbian, transsexual and bisexual community so for me it's always been a part of my soul. This is what my family is most proud of and the same for me. Acting is one thing, but actually trying to change the world and the way people think to make people's lives better? That's the stuff I'm most proud of."
Click to continue reading Josh Hutcherson Lost Two Uncles to AIDS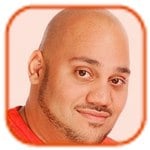 Posted by Andru Edwards Categories: Movies, Sports, Dating, Rumors,
Jenny McCarthy is "taking baby steps" into dating again.
The actress and comedian - who split from Jim Carrey after five years together in 2010 - has recently been linked to NFL player Brian Urlacher, but she's being cautious of how things develop.
"I haven't made too many comments other than the fact that I'm taking baby steps. We'll see. But I'm giddy right now," she told Parade magazine.
Jenny - who now hosts dating show Love in the Wild - was spotted out on a date with Brian earlier this month, and he is said to be smitten with her, but also keen to take any chance of a relationship one step at a time. "Brian really likes Jenny, and not just because she's hot. They've gone out a few times, but he's trying to take it slow. He thinks Jenny is awesome, but he just got out of a relationship a few weeks ago," a source said.
Jenny, 39, is also cautious, and admitted it has taken her a long to be ready to date anyone again: "It took awhile. I felt like, 'Oh, I'm so alone I have to be with somebody.' But I got to a place whereI'm happy with myself. I don't need to have a lover to have love in my life."
© Gear Live Media, LLC. 2007 – User-posted content, unless source is quoted, is licensed under a Creative Commons Public Domain License. Gear Live graphics, logos, designs, page headers, button icons, videos, articles, blogs, forums, scripts and other service names are the trademarks of Gear Live Inc.