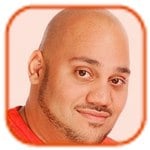 Posted by Andru Edwards Categories: Movies, Television, Parties,
Lindsay Lohan has been invited to the White House Correspondents' Dinner.
The Mean Girls actress is among a host of names to be asked to attend the event - which is held yearly to celebrate the work of journalists and is hosted by President Barack Obama - including George Clooney, Josh Hutcherson and Charlize Theron which takes place tonight. Director Steven Spielberg, actress and singer Zooey Deschanel and 'The Help' star Viola Davis are also expected to be at the dinner.
Lindsay - who recently confirmed her return to acting work playing the late Dame Elizabeth Taylor in biopic Liz and Dick - is a guest of Fox's Greta Van Susteren and will be accompanied by her long-term lawyer Shawn Chapman Holley. Kim Kardashian and her mother Kris Jenner are also guests of the Fox network.
Jimmy Kimmel will be providing the laughs as the comedian hosting the event, and he recently revealed he would be making jokes about the "glut of dumb things" said by people in the public eye: "I will feast on stupid comments. There seems to be a glut of dumb things being said."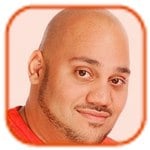 Posted by Andru Edwards Categories: Movies, Television, Dating, Rumors,
Mila Kunis has slammed "absurd" rumors she is anything more than friends with Ashton Kutcher.
Speculation mounted that the That 70's Show co-stars had taken their friendship to the next level after they were spotted shopping for furniture together and taking a three-day mini-break in California. However Mila, 28, considers reports she is dating the Two and a Half Men actor to be ridiculous.
"It's very absurd. I've never commented on my personal life - I'm not going to start commenting on my personal life now. But it's a friend. A friend is a friend," she told Extra.
However, sources claim Ashton, 33, used to have a huge crush on her. "He was so in love with her for a while when they worked together. He thought she was a goddess, was always talking about how beautiful she is. But she was with Macaulay [Culkin] for a lot of that time and also just generally gave off a not interested vibe," the insider told People.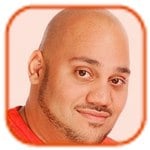 Posted by Andru Edwards Categories: Movies, Television, Celebrity Babies, Kind Acts,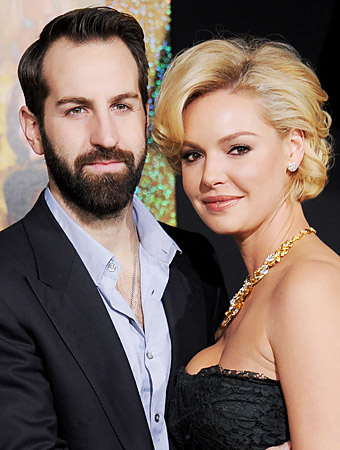 Katherine Heigl and Josh Kelley have adopted a second daughter. The couple - who already have three-year-old daughter Naleigh from South Korea - have welcomed another child, but a name is not yet known.
"Yes they have adopted a baby. No further details are available at this time," the couple's representative said.
In January, 33-year-old Katherine confirmed she was talking about taking on another child with her 32-year-old husband: "Josh and I started talking about it before we were even engaged. We have talked about having biological children as well but we decided to adopt first. I'd like to adopt again."
The Grey's Anatomy beauty previously claimed she felt like a "bad mother" when she first adopted Naleigh from South Korea in 2009 because she could not bond with her.
"I fought incredibly hard for my daughter to accept me as mother. Her rejection almost broke my heart. At first I blamed myself and thought I was a bad mother. It took a while before I could admit to myself that the lack of trust had nothing to do with me."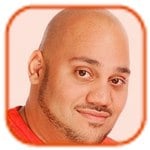 Posted by Andru Edwards Categories: Movies, Weddings, Pregnancies, Rumors,
Drew Barrymore is "totally focused" on getting married in June.
The 37-year-old actress - who is engaged to marry Will Kopelman - is still planning on her wedding despite being pregnant, and wants to use her home in Montecito, California, as the venue for the ceremony.
"She is so thrilled to be expecting. She is really focused on the wedding right now. She will be even more excited about the baby after that," a source told US Weekly.
The expectant mother is planning to wear Chanel for the big day.
Drew is believed to be expecting a baby girl, and has previously revealed her hope she would have a daughter to expand her family: "I feel I'm sort of surrounded by children and I do feel I'm going to have a child at some point. Maybe a little girl. I feel it, but I don't know if it's going to happen. We'll just have to wait and see."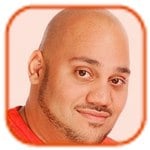 Posted by Andru Edwards Categories: Movies, Music, Legal Issues,
Jennifer Hudson walked out of court yesterday to avoid seeing photos of her murdered nephew.
The Oscar-winning-actress - who has been at the Cook County courtroom in Chicago since Monday observing the trial of William Balfour - left the room when a retired chief medical examiner showed the gunshot wounds suffered by seven-year-old Julian King. However, her fiance David Ortunga stayed behind to take extensive notes.
Julian was found dead in a car three days after police discovered the body of Jennifer's mother Darnell and brother Jason were discovered in their Chicago home. As the images of Julian were discussed in court, William was passed a tissue and he was seen dabbing his eyes. When the testimony ended, Jennifer returned to the room.
Prosecutors allege William flew into a jealous rage after he thought another man had given Julia a gift of balloons which he saw. Balfour is charged with first degree murder in their deaths in addition to home invasion, aggravated kidnapping, residential burglary and possession of a stolen motor vehicle. He has pleaded not guilty. The trial is expected to last for approximately four weeks.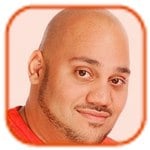 Posted by Andru Edwards Categories: Movies, Television, Dating, Rumors,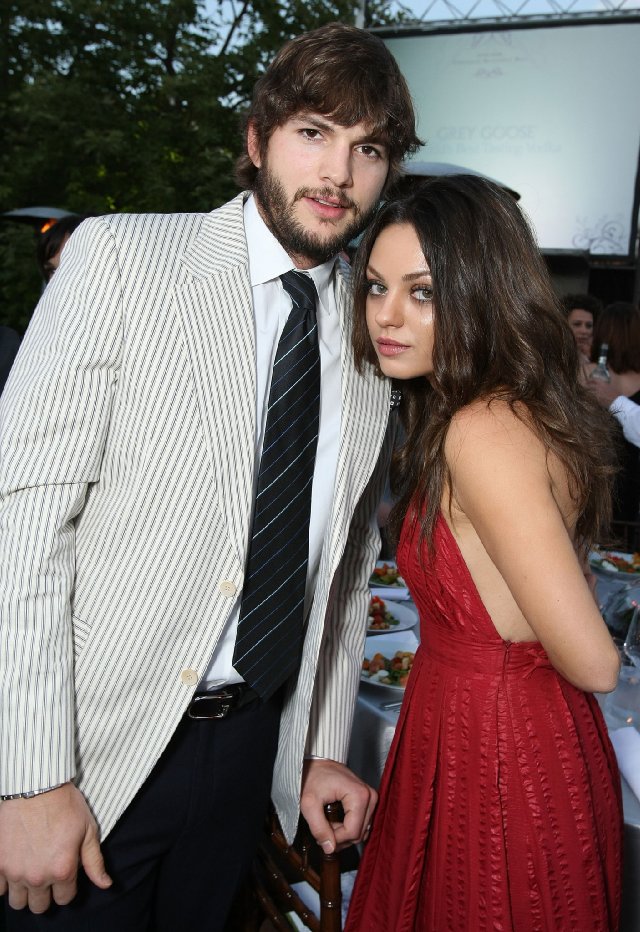 Ashton Kutcher and Mila Kunis reportedly escaped on a romantic mini-break last weekend.
The rumored couple and former That 70s Show co-stars apparently took a three-day trip to the coastal town of Carpinteria in California, where they were spotted eating sushi and shopping for fruit and flowers. Just last week they were seen enjoying dinner with friends and shopping for furniture although a rep for the 28-year-old Black Swan actress denied the pair are dating.
However, a source claims Ashton, 33 used to have a huge crush on Mila. "He was so in love with her for a while when they worked together. He thought she was a goddess, was always talking about how beautiful she is. But she was with Macaulay [Culkin] for a lot of that time and also just generally gave off a not interested vibe. It never happened, but I'm not surprised by this - at all," a source told People.
But another insists Ashton isn't looking for anything long term. "He always talked about Mila like a little sister. They're definitely close pals and have been. I think if anything she's a good time for him. But he's not looking for anything serious," another source said.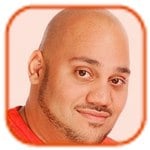 Posted by Andru Edwards Categories: Movies, Break-ups, Divorce,
Mena Suvari says all her exes end up hating her.
The American Reunion star - who split from her second husband, concert promoter Simone Sestito, in January - admits she isn't on good terms with her former lovers and has never rekindled a relationship. Mena - whose character Heather in the comedy movie falls in love again with her first boyfriend Oz (Chris Klein) - said, "I've never run into an ex who I have fallen back in love with. They all end up hating me. I just keep moving on. I don't like going back, I think that's unhealthy."
Since ending her marriage to Simone, the 33 year-old actress - whose five-year union to first husband cinematographer Robert Brinkmann ended in 2005 - is content to be single for the moment. Mena says any new man in her life will have to support her in everything she does.
"I'm very happy (being single). I mean, I definitely accept my path and what's important to me is staying true to myself and who I am, and being happy. I feel I've got to a place in my life where I'm happy - I'm the main focus and that feels good. If a new guy was to happen he'd have to compliment me, instead of taking away from me."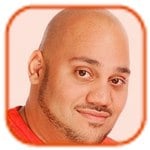 Posted by Andru Edwards Categories: Movies, Features,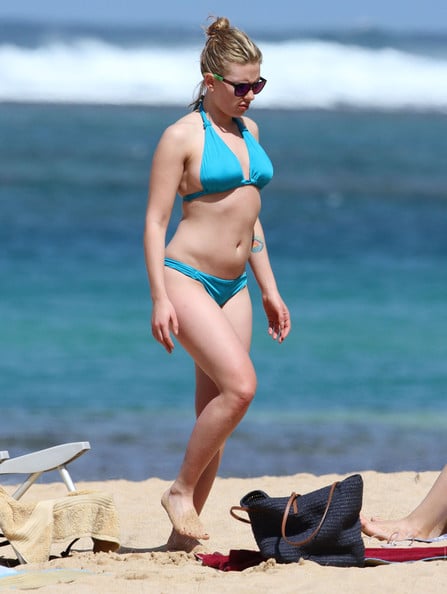 Scarlett Johansson has "body worries." Despite her sex symbol status, the actress star has issues with her figure like all women do, but her all-action role in The Avengers as Black Widow got her into the best shape she's ever been in.
"Every woman has body worries, and I'm not exempt from that. But part of the by-product of spending that much time in the gym is that you can fit into a catsuit," she said.
Scarlett's spy character in the superhero movie is "very bendy and fierce," and the screen beauty had to work very closely with her stunt-double Heidi Moneymaker to get her fight scenes right:
"The idea is that she (Moneymaker) and I become one and we can start and finish each others moves and everything in between. And it's a lot of training and dedication and it hurts and it hurts and it hurts and then suddenly it doesn't hurt and you're getting it right and it's a great moment - you feel like you've accomplished something big."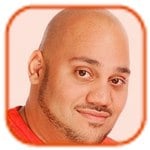 Posted by Andru Edwards Categories: Movies, Legal Issues, Rants, Features,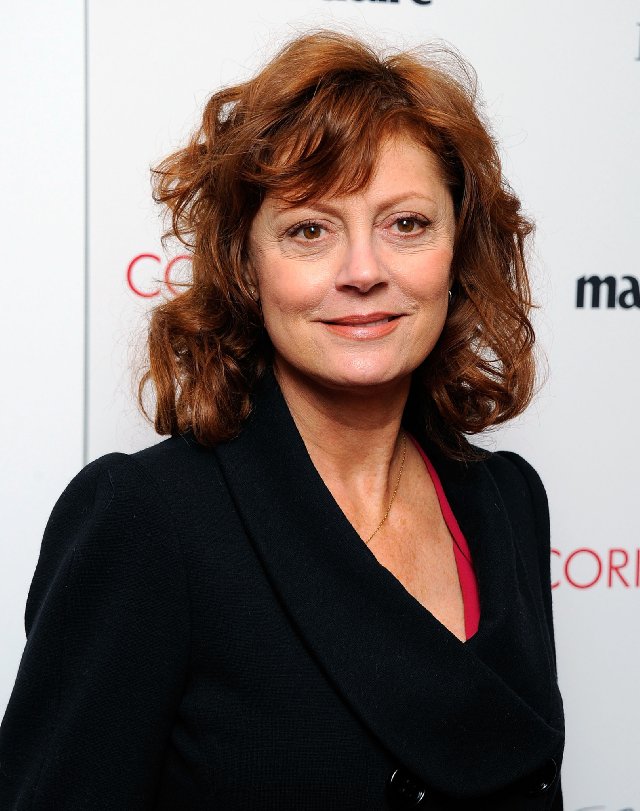 Susan Sarandon claims that the government has tapped her phone.
The actress and liberal anti-war activist alleges she was denied security clearance to the White House and has discovered her phone was bugged through two Freedom of Information Act requests.
"We know we're under surveillance. I was denied a security clearance to go to the White House and I don't know why. Do you know why?" she said, speaking during a Q&A session at the Tribeca Film Festival.
Although Susan claims she has no idea why she is under surveillance by the US government, her outspoken campaigning against the wars in Iraq and Afghanistan and her activism in political campaigns since the 1980s could be responsible. Ten years ago in 2002, she joined the rally in Washington, D.C. against the invasion of Iraq. "Let us resist this war. Let us hate war in all its forms, whether the weapon used is a missile or an airplane," she said.
Click to continue reading Susan Sarandon: Government Tapped My Phone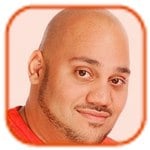 Posted by Andru Edwards Categories: Movies, Child Stars, Rumors,
Lindsay Lohan has yet to sign her contract to play the late Elizabeth Taylor in a new movie.
The Mean Girls actress is set to play the star - who died of congestive heart failure last year - in a forthcoming film for the Lifetime channel, and despite shooting due to start in just a few weeks in Canada she has not yet officially signed on.
"Lindsay is planning on signing the contract this week if all proceeds as scheduled. Lindsay is excited at the prospect of being back on set again. The major parts of the contract are in place and all that is needed now is signatures of Lindsay and the producers of the project," a source said.
Recently it was claimed producers behind the movie were concerned about her ability to tell the truth after conflicting reports of an alleged altercation with Marisa Dugas at the Chateau Marmont hotel.
© Gear Live Media, LLC. 2007 – User-posted content, unless source is quoted, is licensed under a Creative Commons Public Domain License. Gear Live graphics, logos, designs, page headers, button icons, videos, articles, blogs, forums, scripts and other service names are the trademarks of Gear Live Inc.