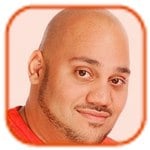 Posted by Andru Edwards Categories: Movies, Weddings, Features,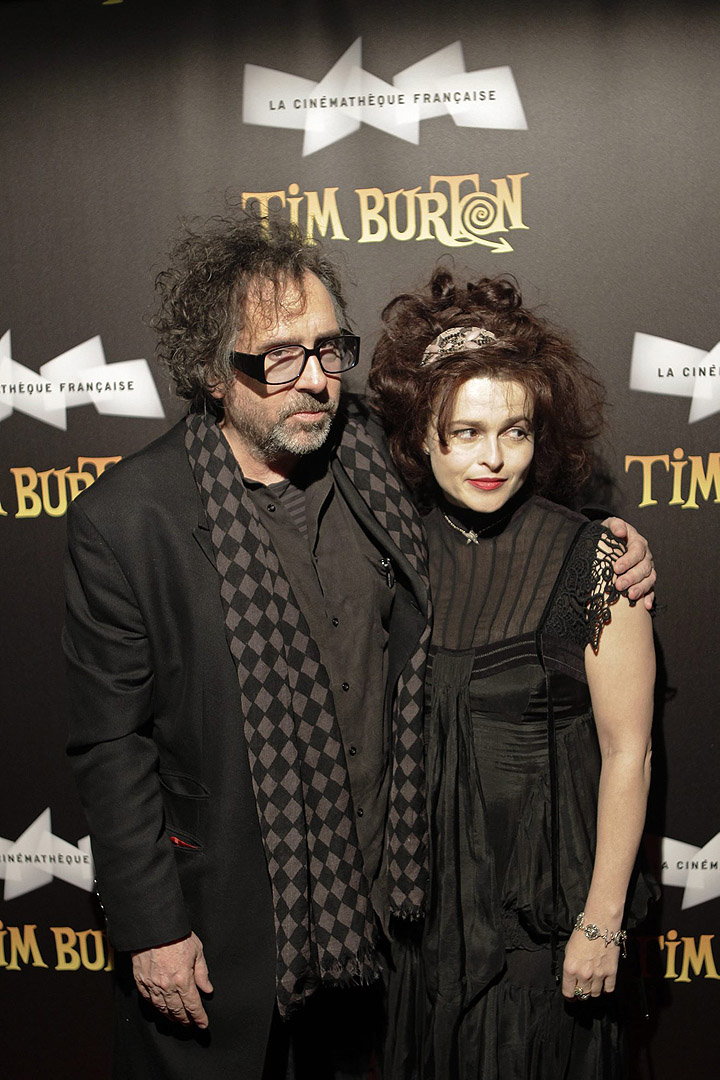 Helena Bonham Carter and Tim Burton are too "lazy" to get married. The couple - who have been together 11 years and have children Billy, eight, and four-year-old Nell - famously live in adjoining houses because they need space from one another, though the actress insists this doesn't mean their relationship isn't serious.
"We're not [married], actually. Not through any kind of ... Through laziness, really. Our houses are married. It is very good to have. You definitely need your space," she said.
Helena and Tim have worked on seven movies together and the 45-year-old actress thinks it is important that she gets to see him work otherwise she would worry about the filmmaker's stress levels and unhappiness when he came home in the evenings: "He is very stressed. Directors are. The stress level - it's a battle. I mean everything that can go wrong goes wrong. But then again, what's great about working with Tim - when you're involved with him - is that I get to see that on set, he's having fun. But if I didn't get to go on set, I'd think he was suicidal for six months. I love seeing him work. It's a really good thing. It's very healthy to do, every so often."
Click to continue reading Helena Bonham Carter is Too Lazy to Wed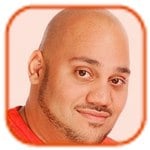 Posted by Andru Edwards Categories: Movies, Weddings, Rumors,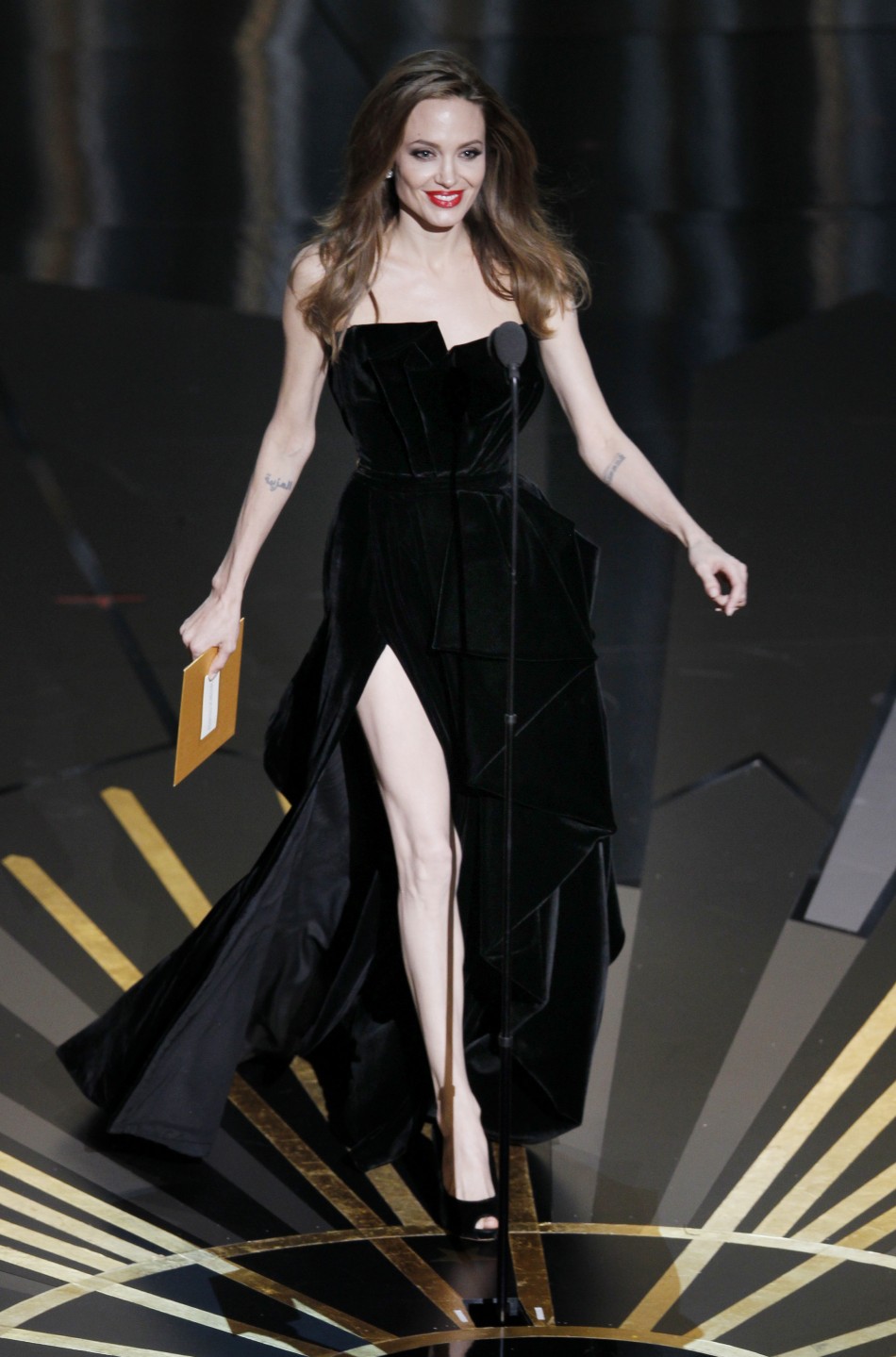 Angelina Jolie reportedly wants to gain 10lbs before her wedding.
The svelte actress is set to tie the knot with her partner of seven years Brad Pitt this summer and is keen to put on a bit of weight as she wants some curves to fill out her dress. So she and Brad - who raise six children together - have reportedly asked British chef Jamie Oliver to give her recipes for hearty yet healthy meals.
"Angelina has decided she'd like a more shapely figure when she weds Brad and is hoping to gain ten pounds. Brad and Angie have asked Jamie to suggest some recipe ideas for them. Angie never cooks so Brad's now knocking up some English dishes like shepherd's pie and sausage and mash," a source told The Daily Star.
Brad is also keen for Angelina to gain a few pounds as he prefers her when she has a curvier figure. "Bad would love her to have curves like she did when they met on Mr. and Mrs. Smith in 2004. Jamie has been to Brad and Ange's home numerous times. They have a similar sense of humor and are all down to earth," the source added.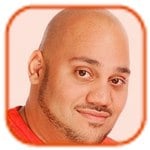 Posted by Andru Edwards Categories: Movies, Break-ups, Celebrity Babies, Legal Issues,
Gabriel Aubry wants to "substantially increase" the monthly payments he receives from Halle Berry.
The model is currently embroiled in a bitter battle with the actress over the custody of their four-year-old daughter Nahla and was in court today with his ex-girlfriend to ask for a raise in the amount of money she pays to him, according to RadarOnline. However, he did not get the chance to have his case heard as the judge granted a continuance.
Halle wants to move to France with Nahla and her fiance Olivier Martinez because of concerns about the paparazzi and the child's safety, but her ex is trying to stop her from re-locating because he believes he won't get to see his daughter. It was previously revealed Gabriel - who split from Halle in 2010 after five years together - was worried Oliver is planning to adopt Nahla.
"Gabriel fears that Halle's ultimate plan is to get him out of his daughter's life, permanently. He believes the plan is for Halle to move to France with Nahla and then have Olivier adopt her as his own. She wants a 'fresh start' apparently. Gabe will fight tooth and nail to retain custody of Nahla. He loves that little girl and is determined to always be a part of her life and always be her father. Just because Halle is through with him doesn't mean she can shut him out of her daughter's life too. Gabe may not have Halle's money or power but he will not just lie down and take it," a source said.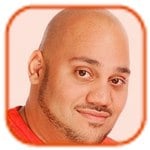 Posted by Andru Edwards Categories: Movies, Music, Television, Dating, Rumors,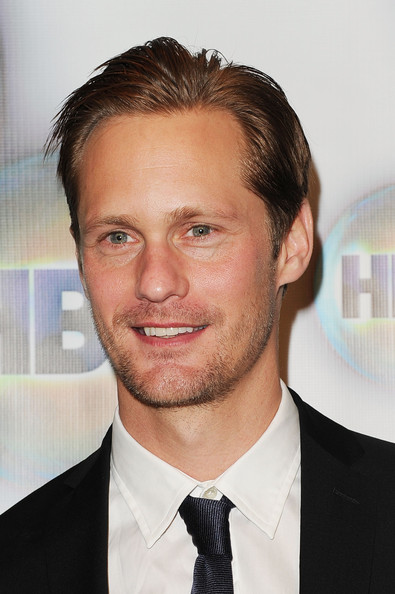 Alexander Skarsgard is dating an Italian skydiver.
However, while the True Blood hunk is happy to spend time with Roberta Mancino, 31, he is reportedly not looking for anything serious.
"He's been courting her and taking her out to dinner a lot. It's not a serious relationship, but they look forward to hanging out together even more. They really like each other," a source told Life & Style.
Perhaps one of the reasons Alexander wants to keep his dating options open is the recent confession by Battleship co-star Rihanna that she has a crush on him. The "We Found Love" hitmaker said, "I was completely intimidated by the other actors. But I had a lot of scenes with Taylor Kitsch and he helped me out a lot along the way. Alexander Skarsgard is so hot. I had to keep my game face. I could stare at him all day long. I was just watching him on set. He was really sweet."
Alexander previously dated Kate Bosworth for two years and has been linked to Charlize Theron.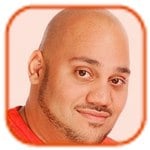 Posted by Andru Edwards Categories: Movies, Music, Dating, Child Stars, Rumors,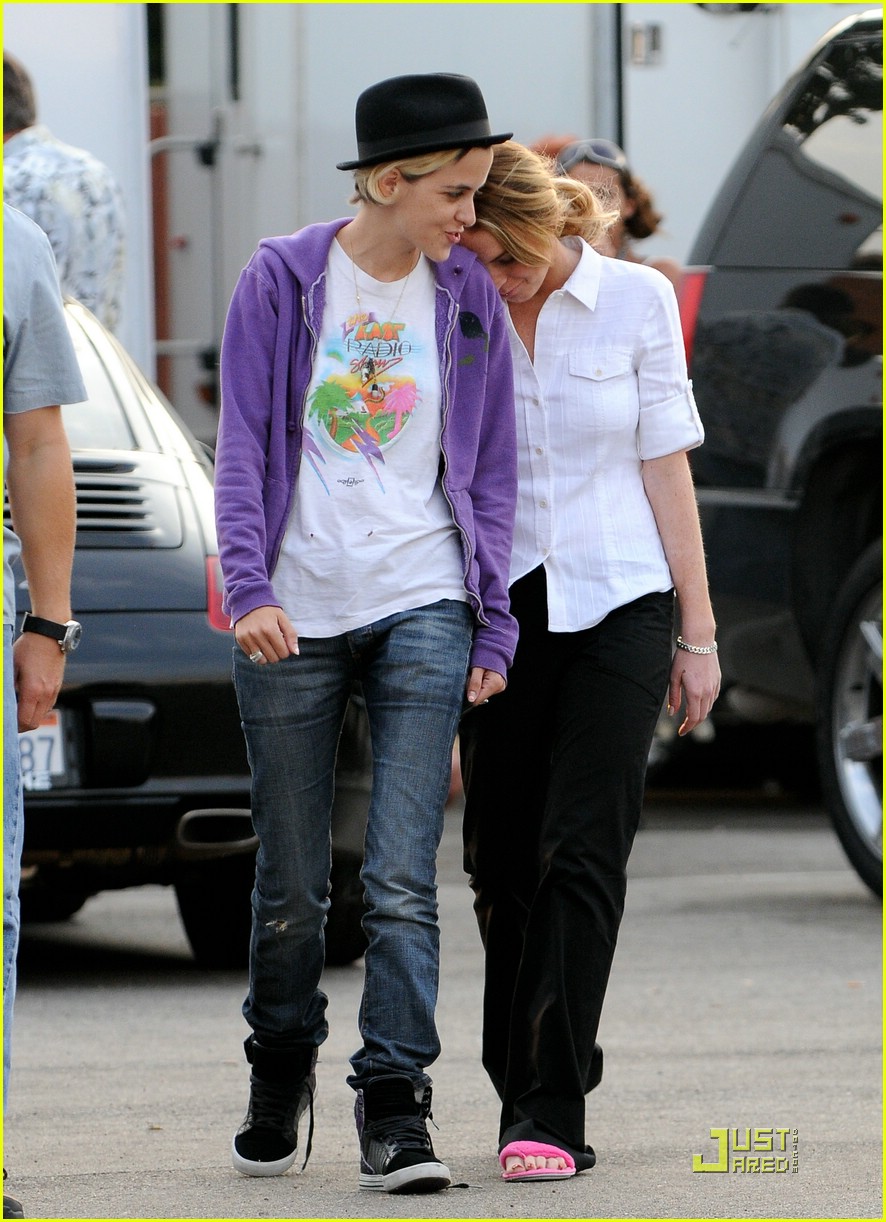 Lindsay Lohan has reunited with Samantha Ronson.
The 25-year-old actress was seen getting cosy with her ex-girlfriend - who she dated for two years from 2007 to 2009 before briefly getting back together last year - at New York nightclub Le Baron earlier this week, and reportedly "couldn't get enough of each other" while partying the night away.
"Lindsay and Sam were whispering and laughing and they left the club holding hands. They didn't care who saw them and they definitely seem to be back on. It was just like the old days, they couldn't get enough of each other!" a source told X17Online.com.
Bisexual Lindsay, who recently landed the role of the late Elizabeth Taylor in a new TV movie Liz and Dick, was linked to photographer Terry Richardson and porn star Alex Torres in March, but was believed to be trying to stay single so she could focus on her part. "Lindsay wants to devote all her spare time to reading the script and getting Liz's persona down pat rather than focus on a new relationship," a source said.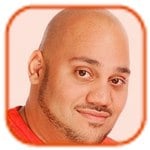 Posted by Andru Edwards Categories: Movies, Music, Television,
Katy Perry has agreed a deal with Pepsi to promote her concert movie.
The "Firework" hitmaker's Part of Me 3D concert film will be promoted by the soft drinks firm in a series of advertisements across radio, TV, print and online media ahead of its release on July 5. As part of the deal, fans will be given the chance to win tickets to the world premiere of the film - which will be streamed live online by Pepsi - in Los Angeles, at which Katy will perform.
"Pepsi is one of the world's leading brands, and this integrated partnership provides an incredible platform for us to build fan anticipation to see this exciting glimpse into Katy's world when the movie comes to theaters this summer," said LeeAnne Stables, an executive for Paramount.
As well as chronicling Katy's 2010 and 2011 California Dreams tour, the movie also features a series of backstage clips and sees the star speak candidly on a range of subjects, including her religious upbringing and her struggle to find success. A teaser trailer for the film also included glimpses of newspaper headlines detailing her split from husband Russell Brand in December.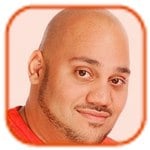 Posted by Andru Edwards Categories: Movies, Television, Child Stars,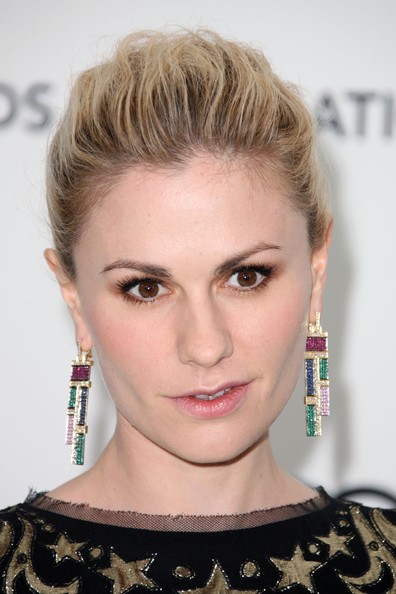 Anna Paquin thinks plastic surgery would limit her as an actress.
The True Blood star - who is currently pregnant with her first child with husband and co-star Stephen Moyer - isn't always happy with her looks but says she wouldn't change a thing because her physical quirks bring her a greater selection of roles than if she had a generic Hollywood look.
"Interestingly enough, I don't really care about my teeth, but I think any woman on this planet could say, 'I wish my ass was smaller, my arms were thinner and I had green eyes not brown.' I think anyone is as critical as they have the energy to self-obsess, but I also know as an actress you are more limited if you interfere with your looks. If you have a whole bunch of work done with your teeth and your face and your boobs then you're only going to play modern people. That's a big choice to make. Very limiting."
Anna, 29, also revealed she has been shocked by the ignorance of some people towards her because of her bisexuality.
Click to continue reading Anna Paquin: Plastic Surgery Limits Actresses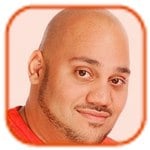 Posted by Andru Edwards Categories: Movies, Television, Child Stars, Kind Acts, Parties,
Steven Spielberg felt "like a little kid" when he met Lindsay Lohan for the first time on Saturday night.
The director was very excited to speak to the actress when he stopped off at her table during the 98th Annual White House Correspondents' Association dinner in Washington D.C. After being introduced to the actress, he said, "I feel like a kid, because I'm so excited to meet you."
Lindsay enjoyed chatting to Diane Keaton at the dinner - which was also attended by Kim Kardashian and her mother Kris Jenner, Elle MacPherson, Josh Hutcherson, Mary J. Blige, Goldie Hawn and Eva Longoria - and George Clooney also said hi to the blonde star.
The 25-year-old beauty - who is infamous for her legal and drug problems - attended the event with Fox News anchor Greta Van Susteren, who revealed Lindsay is "passionate" about her acting career.
Click to continue reading Steven Spielberg Was 'So Excited' to meet Lindsay Lohan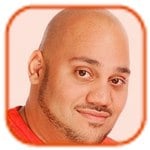 Posted by Andru Edwards Categories: Movies, Weddings, Rumors,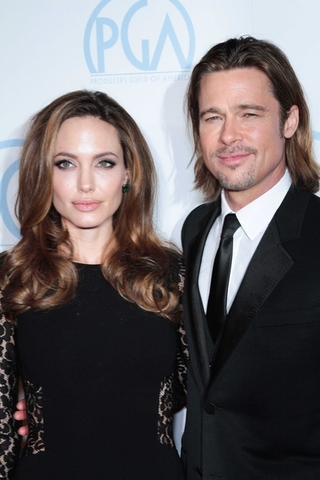 Brad Pitt is taking charge of his wedding to Angelina Jolie. The Moneyball actor is set to wed the Oscar-winning actress - with whom he raises six children with - this summer at their home in the South of France, and he is getting involved in every aspect of the big day as he wants the nuptials to be perfect.
"Brad's been doing extensive renovation on the house and is using a specialist in chateau restoration. Brad's spent over $16 million already. Now he's offering hefty bonuses to workers to complete it by summer. He's even trying to organize an aeroplane landing site in the grounds for guests to come in by private jet - but that's proving rather tricky, what with permits and no-fly zones," a source said.
Brad wants all the food and drink for the reception to be locally produced and has been very involved with the menu. "Brad's been asking all the locals if they'll be able to source produce from the local area for the reception. It's certainly going to be a moment in local history. Brad's been tasting and looking up French dishes for weeks. He wants the perfect menu and, of course, the perfect wine to accompany it. That is all going to be locally sourced, too," the source added to Grazia.
Click to continue reading Brad Pitt Takes Charge of Wedding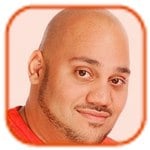 Posted by Andru Edwards Categories: Movies, Television,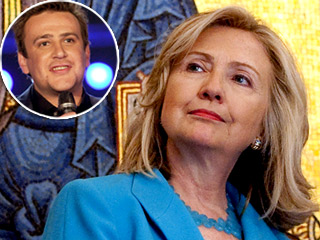 Jason Segel has revealed how he was rejected by Hillary Clinton.
The funnyman has previously joked that the former First Lady is the mystery matriarch on his show How I Met Your Mother, and after hearing his repeated references to her, Hillary wrote Jason a hilarious note turning town the chance to appear on screen with him.
"'Everyone always asks me, like on a red carpet or wherever, 'Who is the mother?' I always say Hillary Clinton as a joke. I got a letter in the mail. I got a rejection letter from Hillary Clinton," he said on Late Night with Jimmy Fallon.
Click to continue reading Hillary Clinton Rejects Jason Segel
© Gear Live Media, LLC. 2007 – User-posted content, unless source is quoted, is licensed under a Creative Commons Public Domain License. Gear Live graphics, logos, designs, page headers, button icons, videos, articles, blogs, forums, scripts and other service names are the trademarks of Gear Live Inc.