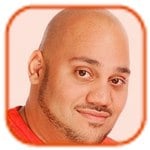 Posted by Andru Edwards Categories: Music, Legal Issues, Meltdowns,
Chris Brown has left rehab.
The "Fine China" hitmaker recently completed 90 days of court-ordered treatment for anger issues but decided to remain in the facility in Malibu for a few extra days until he felt confident he wouldn't slip up again.
"He's back home now and he feels good about it. After Chris left rehab, he headed to a music video shoot, where he broke out some impressive moves for his new single, 'Loyal,'" a source said.
Chris' friends and family, including his mother Joyce Hawkins, threw him a small homecoming party on Saturday night. "We had a low-key celebration for him. It was real quiet. A lot of hugs. A lot of thank yous. No big speeches although he said, 'Thank y'all for being there for me. Really appreciate all that. Love.' We weren't trying to turn it into a crying session, we just all wanted to be around him and uplift him and show him how proud of him we are," the insider added.
Click to continue reading Chris Brown Leaves Rehab… Again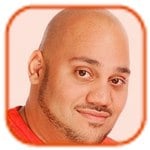 Posted by Andru Edwards Categories: Movies, Legal Issues, Meltdowns, Paparazzi Photos,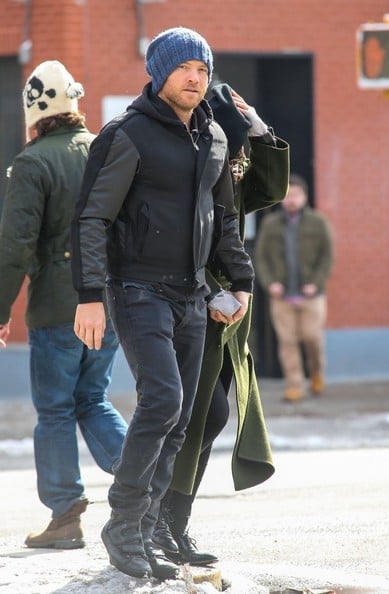 Sam Worthington has been arrested for punching a photographer.
The Avatar actor is said to have rushed to his girlfriend Lara Bingle's defense when she was allegedly kicked in the shin by a paparazzo as the couple were leaving Cubbyhole bar in Greenwich Village, New York City. Sam was charged with assault and released on bail for reportedly punching the camera-wielding snapper in the face, and has been set a court date for February 26, the NYPD told TMZ.com.
The photographer, named Sheng Li, was arrested and booked for reckless endangerment, assault and harassment. During the scuffle, the Australian hunk is said to have referred to model Lara as his "wife," shouting at the photographer, "you kicked my wife."
However, a source told the MailOnline, "He would have been speaking figuratively. They are definitely not married, as far as I know." The couple were rumored to have tied the knot during a secret ceremony in Western Australia earlier this year and have been spotted wearing matching rings.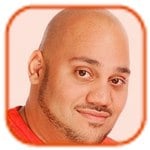 Posted by Andru Edwards Categories: Music, Drugs, Drunk, Legal Issues, Rumors,
Justin Bieber has been offered a plea deal from the Florida State Attorney.
The 19-year-old star, who is scheduled to appear in court in Miami on March 3 after being charged with driving under the influence (DUI), driving with an expired license and resisting arrest last month, will have most of the charges dropped if he agrees to plead no contest to reckless driving and submits to random drug testing for up to nine months to avoid facing a stint in jail. A law enforcement source told gossip website TMZ.com that prosecutors will drop the DUI and resisting arrest charges if the "Baby" hitmaker also completes 40 hours of community service, attends an alcohol education course and a "victim impact panel" to hear relatives of DUI victims share their stories.
Click to continue reading Justin Bieber Offered Plea Deal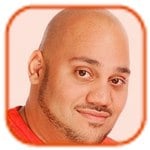 Posted by Andru Edwards Categories: Music, Legal Issues, Meltdowns, Rumors,
Chris Brown is extending his stay in rehab.
The "Fine China" singer recently completed his court-ordered 90 days in a treatment facility in a bid to overcome his anger management issues but has decided to stay there for further treatment.
"It was his choice. He will come out soon," a source close to the 24-year-old singer told E! News.
The star voluntarily checked himself into rehab in Malibu, California in October after being accused of assaulting Parker Adams, who is suing the singer and his bodyguard for $3 million, in Washington D.C., but he was kicked out after throwing a rock through his mother Joyce's car window. The R&B singer was then ordered to seek anger management at a different facility instead of being sentenced to jail when his probation, stemming from his violent assault on then-girlfriend Rihanna in 2009, was formally revoked as a result of the alleged assault.
Click to continue reading Chris Brown Extends Rehab Stay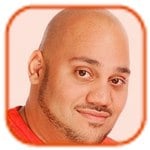 Posted by Andru Edwards Categories: Music, Legal Issues, Meltdowns,
Chris Brown and his bodyguard are being sued for $3 million by a man for alleged assault in Washington D.C.
Parker Adams, who claims the 24-year-old star broke his nose and hurled a homophobic slur at him when he tried to insert himself in a photograph that Chris was taking with two females outside the city's W Hotel in October, has filed a civil lawsuit against the "Fine China" singer, who is currently in rehab seeking treatment for anger management and is also facing misdemeanor assault charges stemming from the incident.
The alleged victim claims in new court documents, obtained by gossip website TMZ.com, that Chris went nuts on him and is suing both the singer and his bodyguard, Christopher Hollosy, for $1 million each, as well as another $500,000 from both of them for punitive damages, to teach them a lesson. The "Forever" singer has denied any wrongdoing, claiming Parker was the aggressor and tried to force his way on to Chris' tour bus.
Click to continue reading Chris Brown Sued for $1.5 Million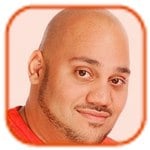 Posted by Andru Edwards Categories: Movies, Television, Divorce, Engagements, Legal Issues, Rumors,
Charlie Sheen's new fiancee is already married.
The Anger Management star got engaged to Brett Rossi earlier this month, but he won't be able to make her his fourth wife for some time as she is in the process of divorcing her spouse Jonathan Ross.
Jonathan - who is representing himself in the proceedings - filed for divorce from the porn star on July 18, 2013, but she didn't file a response until January 30, 2014, two weeks before she got engaged to Charlie. Brett - who had been married to Jonathan for a year - is being represented in the case by Charlie's lawyer Mark Gross, and insiders expect the proceedings to be resolved quite soon.
Click to continue reading Charlie Sheen's Fiancee Is Married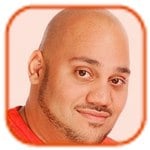 Posted by Andru Edwards Categories: Music, Legal Issues, Meltdowns,
Justin Bieber will be deposed and questioned about an attack on a photographer.
The "Baby" hitmaker, who is being sued for allegedly instructing his bodyguard to attack Jeffrey Binion and take his camera after he took photographers of the 19-year-old star outside a recording studio in Miami last June, had tried to block the paparazzo's lawyers from interviewing him about the incident but a judge dismissed his appeal, according to documents filed in the city's Third District Court of Appeal last Tuesday.
"Miami Judge Sarah Zabel initially denied Bieber's requests to stop Binion's lawyers from deposing him and asking questions about other incidents involving him and his varied bodyguards' aggressive behavior. Although Bieber's lawyers appealed the judge's rulings, the appeal was denied. Bieber can no longer hide. Binion's lawyers are waiting for a deposition date to be set in Miami," a source said.
The judge also denied the Canadian star's request to stop the public's right to view his scheduled videotaped deposition.
Click to continue reading Justin Bieber to Be Questioned About Attack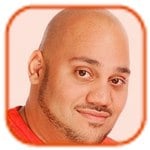 Posted by Andru Edwards Categories: Music, Legal Issues, Meltdowns,
Chris Brown is being sued by man who claims he was beaten by the singer during a basketball game.
Malcolm Ausbon has filed court documents claiming the "Beautiful People" star and his entourage hit him during a game at 24 Hour Fitness in north Los Angeles last summer. "When Ausbon expressed dissatisfaction with Brown's behavior, Brown threatened to 'kick his ass' and 'put these hands on you.' Additionally, Brown claimed to be a member of the 'Bloods' a street gang engaged in criminal activity, not limited to murder, drugs, extortion and crime," the documents claim.
The filing further claims he tried to leave the scene Chris and his security started to "strike, punch, kick, pull and stomp Ausbon's head and body," resulting in him having to go to hospital.
Chris, 24, has been on probation since his 2009 assault of then-girlfriend Rihanna, which was revoked last December following a fight in Washington D.C. He is currently undergoing a 90-day court-ordered treatment in rehab for anger management issues.
Click to continue reading Chris Brown Sued Over Basketball Game Assault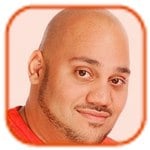 Posted by Andru Edwards Categories: Music, Legal Issues, Rumors,
Justin Bieber was reportedly caught on tape at the time of the egg attack on his neighbor's house.
New surveillance footage showing the "Boyfriend" singer near the property in Calabasas, California - which suffered an estimated $20,000 of damage in the incident - when it was hit by eggs last month is being considered as critical evidence in the case against the star.
According to gossip website TMZ, Justin isn't seen holding any eggs but he is reportedly heard shouting abuse at his neighbor. In the short clip, a man thought to be Bieber is heard shouting, "F**k you! I got another one for you actually." However, sources close to the star have disputed the authenticity of the video, which is too dark to clearly make out the "Baby" hitmaker.
The reports come after the Los Angeles County Sheriff's Department passed the case on to the Los Angeles County District Attorney and strongly recommended that the "Beauty and a Beat" singer be punished to the fullest extent of the law. The District Attorney is expected to make a decision on the case - which was originally filed as a misdemeanor but could become a felony due to the extent of the damage - in approximately one week.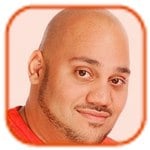 Posted by Andru Edwards Categories: Music, Legal Issues,
Justin Bieber was allegedly speeding hours before he was arrested in Miami last month.
The 19-year-old star was charged with driving under the influence (DUI), resisting arrest and driving with an invalid license on January 23, but the singer's yellow rented Lamborghini reached 136 MPH at 1.23 a.m., long before he was pulled over by police shortly after 4 a.m.
According to data, obtained by TMZ.com, from the car's built-in GPS tracking system, which recorded its speed and location at all times, the vehicle clocked 108 MPH on the Julia Tuttle Causeway in Miami Beach and accelerated to 136 MPH within a minute while being driven to Set nightclub, where the singer arrived at 2:27 a.m. and partied for an hour before leaving. But the data also shows that Justin was cruising under the speed limit at 27 MPH when he was arrested and accused of drag racing at between 55 and 60 MPH for 15 blocks.
Click to continue reading Justin Bieber Speeding Long Before Arrest?
© Gear Live Media, LLC. 2007 – User-posted content, unless source is quoted, is licensed under a Creative Commons Public Domain License. Gear Live graphics, logos, designs, page headers, button icons, videos, articles, blogs, forums, scripts and other service names are the trademarks of Gear Live Inc.