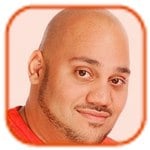 Posted by Andru Edwards Categories: Movies, Television, Legal Issues, Rumors,
Charlie Sheen has told his ex-wife Denise Richards to move out the mansion he owns.
The Anger Management actor wants the actress, their two daughters, Sam, 10, and Lola, eight, and her little girl Eloise, two, to find somewhere else to live because he has a buyer who is ready to move in to the house in Beverley Hills, California.
"Charlie's lawyers have advised Denise it's time to move out of the Mulholland Estates mansion. He has claimed to have a buyer for the home lined up. Charlie wants Denise and the girls out - right away. Put simply, he doesn't seem to care where Denise moves to," a source said.
The insider also claims the 48-year-old star's fiancee, porn star Brett Rossi, helped to persuade him to tell Denise and the girls to move out, arguing she no longer deserved the property since relations turned sour when Charlie claimed she stopped him seeing their daughters over the festive period.
Click to continue reading Charlie Sheen Forcing Denise Richards to Move Out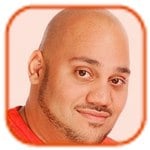 Posted by Andru Edwards Categories: Music, Television, Engagements, Legal Issues,
Kim Kardashian and Kanye West's lawsuit over their leaked engagement footage can go ahead, a judge has ruled.
The couple were taking legal action against YouTube co-founder Chad Hurley for posting a 150-second video of the rapper's lavish proposal at San Francisco's AT&T Park stadium, but the tech entrepreneur had sought for the case to be dismissed on constitutional grounds, claiming it violated his rights to free speech. He also argued he wasn't informed he wasn't allowed to film or distribute the footage but a judge ruled yesterday that the word "CONFIDENTIALITY" could be seen clearly on a document he signed when entering the stadium.
And Chad could also face fraud charges, website TMZ reports, as the judge agreed with Kim and Kanye's view that his "wrangling" over the case has been "improper."
Click to continue reading Kim Kardashian and Kanye West Can Sue Over Engagement Footage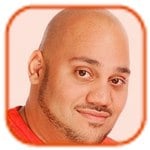 Posted by Andru Edwards Categories: Music, Legal Issues,
Kanye West has been sentenced to two years probation.
The "Blood on the Leaves" rapper was in court today where he pleaded no contest to misdemeanor charges of battery against a photographer at Los Angeles International Airport last year. In a special plea deal, the City Attorney did not make Kanye plead guilty and will be allowed to maintain is innocence legally.
As well as his probation, the rapper will have to undertake 250 hours of community service and undergo anger management counseling.
Kanye was originally charged with counts of battery and grand theft after an altercation with photographer Daniel Ramos at the airport in July last year. The photographer claimed he was punched and Kanye wrestled his camera to the ground during what he claimed was an unprovoked altercation. Kanye was not in court, but Daniel testified saying he felt the rapper should go to jail, claiming his emotional injuries are still prominent and he thinks the star had used the incident to promote his album Yeezus.
Click to continue reading Kanye West Sentenced to Two Years Probation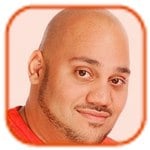 Posted by Andru Edwards Categories: Movies, Drunk, Legal Issues,
Chris Pine has pleaded guilty to drink driving.
The Star Trek actor was fined $93 and had his driver's license suspended for six months during a court hearing at the Ashburton district court in New Zealand today. Chris' lawyer, Marilyn Gilchrist, had applied for the star to be discharged without conviction after claiming he had already suffered emotionally and professionally because of the worldwide negative coverage of his crime. The judge, Joanna Maze, said she accepted Chris was "entirely remorseful" of his actions as he had pleaded guilty to the charge at the earliest opportunity and had complied with the police.
The 33-year-old star was stopped by officers in a "routine operation" in Methven, Canterbury, New Zealand, on March 1 and was arrested after tests revealed his blood-alcohol level was 0.11 per cent, which is over New Zealand's legal limit of 0.08 per cent.
Chris was in the country filming Z for Zachariah and had been out celebrating the end of the shoot, the night before he was arrested.
Click to continue reading Chris Pine Pleads Guilty to Drunk Driving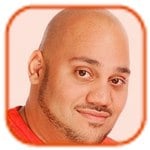 Posted by Andru Edwards Categories: Music, Television, Weddings, Legal Issues, Rumors,
Kim Kardashian will get $1 million for every year she stays married to Kanye West.
The couple have signed a prenuptial agreement ahead of their forthcoming wedding this spring, in which Kanye has been very generous toward his future spouse.
"The entire process for the prenup for Kim and Kanye has been extremely easy, and relatively drama free. Kanye didn't even think the couple needed a prenup, and was ready to give Kim carte blanche to all of his financial assets. Yes, he loves Kim that much," a source said.
The source adds drawing up the document was much easier than the last time Kim, 33, married, to basketball player Kris Humphries, in 2011, a union which lasted just 72 days. "There is a huge difference from Kim's prenup with Kris Humphries ... the preparation of their agreement went on for several months. It was long and tedious," the source added.
Click to continue reading Kim Kardashian and Kanye West Agree to Prenup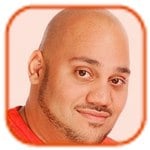 Posted by Andru Edwards Categories: Music, Legal Issues,
An intruder has been arrested inside Justin Bieber's home.
Qianying Zhao - who stands 5'5" and weighs just 110 lb - was discovered sleeping in a bedroom inside the pop star's Atlanta home by the niece of the property owner yesterday. She called police, who woke the woman and, when questioned, the alleged trespasser claimed she had met the "Beauty and a Beat" hitmaker on Twitter and was visiting him for a birthday party.
When she realized she was too late for the party, she instead found an open door and decided to let herself in to wait for the 20-year-old singer.
According to gossip website TMZ, Zhao was arrested for criminal trespass and placed into double-locked handcuffs with her hands behind her back. It is unclear whether Justin - who moved to Atlanta recently following a string of incidents and rows with his neighbors in California - was at home at the time of the incident.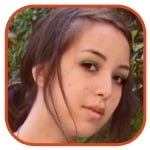 Posted by Robin Paulson Categories: Music, Legal Issues, Meltdowns,
Chris Brown has been ordered to stay in a Miami rehab for another two months.
Doctors at the facility blame the musician's behavior on his previously undiagnosed PTSD and bipolar disorder, but they do claim that he is making improvements and becoming less impulsive.
Despite a report in which Brown said he "is happy with the program," he reportedly didn't look too happy to hear that his stay would be extended. A probation officer wrote to the court that Brown has indeed showed progressing and "[responding] well to treatment," but he additionally pointed out that the positive changes in his behavior "[have] occurred only recently."
Brown had been placed in rehab back in November after his was charged with a misdemeanor assault in Washington, D.C. - a direct violation of his probation for his 2009 assault on then-girlfriend Rihanna.
Read More

| People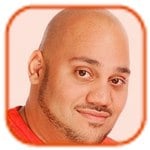 Posted by Andru Edwards Categories: Music, Drugs, Legal Issues,
Police officers reportedly found marijuana in Justin Bieber's car.
The 19-year-old star's bodyguard was arrested in Atlanta, Georgia on Tuesday, for allegedly stealing a photographer's camera, and a small amount of the drug was uncovered in the singer's Escalade. A law enforcement source told gossip website TMZ.com that while officers were searching for the camera in the vehicle, which they retrieved and returned to the paparazzo, they also found less than an ounce of the drug and two large glass smoking pipes, but it wasn't enough to charge anyone with a crime.
The "Baby" singer's driver said he had no knowledge of what was in the back of the Escalade and usually doesn't ask questions, according to the police report. The vehicle was towed to police headquarters from a fun house that Justin had rented for the day and inspected.
Justin has been accused of using the drug regularly in the past and pilots flying his private jet last month were reportedly forced to wear oxygen masks because the plane was so thick with marijuana smoke.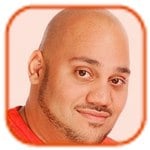 Posted by Andru Edwards Categories: Movies, Television, Legal Issues,
Lindsay Lohan is no longer being sued for an alleged hit and run incident.
Nubia Del Carmen Preza has dropped the lawsuit she filed against the 27-year-old actress in 2012. The nanny claimed she was pushing a baby stroller in West Hollywood in June 2010 when the Mean Girls star hit her with her Maserati.
Preza's lawsuit stated she had suffered "disabling and serious personal injuries, pain, suffering and anguish" and that she was seeking damages for all her medical expenses and lost time at work. A source told gossip website TMZ.com that Nubia has thrown in the towel and didn't get any financial settlement from the actress.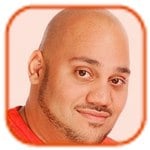 Posted by Andru Edwards Categories: Music, Legal Issues, Meltdowns,
Justin Bieber's bodyguard was reportedly arrested today.
The 19-year-old star's security guard was taken into police custody for questioning after being accused of stealing a photographer's camera while the singer was visiting an amusement park in Atlanta, Georgia. A law enforcement source told gossip website TMZ.com that one of the "Heartbreaker" hitmaker's guards got into an argument with the paparazzo and grabbed his camera before jumping into the star's Escalade and instructing their driver to flee the scene. Police officers later returned the camera to the photographer after locating it inside the vehicle that was parked outside the Canadian star's new rental home in the city.
Officers are still deciding whether to arrest the driver in connection with the incident.
© Gear Live Media, LLC. 2007 – User-posted content, unless source is quoted, is licensed under a Creative Commons Public Domain License. Gear Live graphics, logos, designs, page headers, button icons, videos, articles, blogs, forums, scripts and other service names are the trademarks of Gear Live Inc.