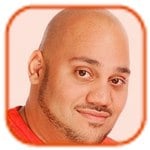 Posted by Andru Edwards Categories: Movies, Television, Kind Acts,
Charlie Sheen is unhappy that Lindsay Lohan never thanked him for giving her a reported $100,000.
The Anger Management star generously helped out his Scary Movie 5 co-star when he heard she was having financial difficulties after not being paid for one of her projects but Charlie admitted he is unimpressed that the 26-year-old actress accepted money from him but didn't acknowledge it.
"She got shorted and I found out, so I said: 'Here.' I'm still waiting for a text to say 'Thank you.' Anything, you know?" he told Entertainment Tonight.
Meanwhile it has been revealed Lindsay is struggling to pay her rent and has been scraping together all the money she can in order to pay $8,000 per month for her Beverly Hills mansion in Los Angeles. Lindsay signed the contract for the luxury home in February, when it was believed her career was getting back on track and she was earning more money, but a source has revealed that once her finances hit trouble she resorted to calling on her friends to help pay her way.
Click to continue reading Charlie Sheen: Lohan Hasn't Thanked Me for the Money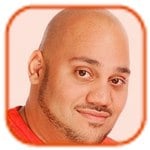 Posted by Andru Edwards Categories: Movies, Television, Kind Acts, Rumors,
Charlie Sheen is allegedly helping Lindsay Lohan pay back her debts.
The former Two And A Half Men star reportedly sent the 26-year-old troubled actress a check for $100,000 to cover almost half of her hefty tax bill after they bonded while filming Scary Movie 5 together.
A source close to the Liz & Dick star told gossip website TMZ.com that she and Charlie became very close while filming the movie in September and talked about everything including her enormous debts. The 47-year-old father-of-five is said to have instantly offered to write her a check to help her out and she declined. But according to insiders, she was overjoyed when he sent the generous check directly to her business manager last week and immediately used it to pay off a huge chunk of her $233,904 tax bill.
Click to continue reading Charlie Sheen Helps Lindsay Lohan Pay Debts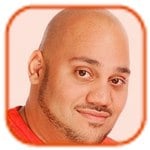 Posted by Andru Edwards Categories: Movies, Charity, Kind Acts,
Ryan Gosling made a surprise appearance at a charity event at the Texas School for the Deaf at the weekend.
The Drive actor took a break from filming his latest movie in Austin, Texas, on Saturday to stun pupils and teachers at the school and he also brought along co-stars Michael Fassbender and Rooney Mara.
Anne Adams, executive director of the school's foundation, told the Washington Post, "We knew that Ryan was in town, and he's been on streets around campus often so we were just pipe dreaming (and look what happened!)."
The famous trio attended the Spooky Skedaddle 5K, the organization's annual charity run, and they helped raise around $20,000 with their support.
Ryan, 31, impressed everyone with his friendliness and was happily posing for photos. "Ryan was extremely kind, allowing lots of photo ops with fans and when the director told him, 'Enough,' he said, 'No, one more,' and pulled a small deaf child out of the line for a picture. Ryan is a wonderful person and we were delighted that they came!" Anne added.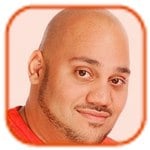 Posted by Andru Edwards Categories: Movies, Kind Acts, Legal Issues,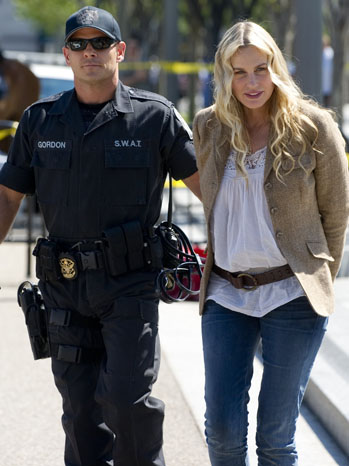 Daryl Hannah has been arrested in Texas. The Kill Bill actress was taken into custody for criminal trespassing and resisting arrest and held at the Wood County Jail after she and a landowner stepped in front of machinery to halt the construction of an oil pipeline.
Daryl and 78-year-old Eleanor Fairchild were hoping to stop the progress of TransCanada's Keystone XL pipe through the latter's farmland in Winnsboro - which was subject to a compulsory purchase order for the project - almost a hundred miles east of Dallas. The pipeline is deigned to bring crude oil from Canada to the Gulf Coast.
Daryl's agent, Paul Bassis, said the protesters were likely to be kept in jail last night, adding, "They've arrested Daryl Hannah and a rural Texas great-grandmother. The streets of Winnsboro will be much safer tonight now that they've gotten that 78-year-old great grandmother off the streets."
Daryl has previously been arrested for protesting against the pipeline in Washington D.C. in 2011.
Click to continue reading Daryl Hannah Arrested Over Oil Protest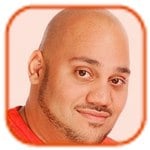 Posted by Andru Edwards Categories: Movies, Charity, Kind Acts, Features,
Eva Mendes' visit to Sierra Leone was "life changing." The 38-year-old actress recently traveled to the African country and met with Amie Kandeh, a survivor of gender-based violence working with the International Rescue Committee to help other victims achieve secure futures, and though she was happy to take part in the visit, she wasn't prepared for how much it would "profoundly affect" her.
"I knew I was in for a life-changing experience. This experience has profoundly affected me. I was so shocked and saddened to learn the extent of gender-based violence taking place in Sierra Leone every day and that trip has made me want to be a part of the solution," she said.
Click to continue reading Eva Mendes' 'Life-Changing' Trip to Sierra Leone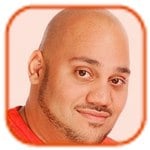 Posted by Andru Edwards Categories: Movies, Kind Acts,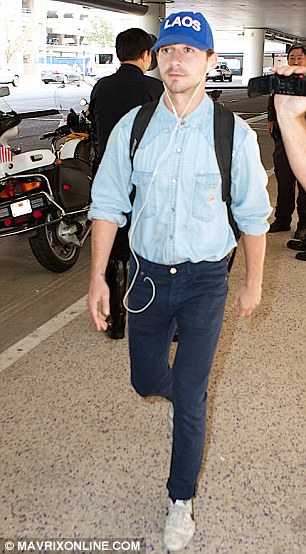 Shia LaBeouf rescued a sea lion who was being terrorized by teens in Los Angeles.
The Lawless star was attending a party on a friend's yacht in Marina del Rey when he heard a commotion which turned out to be a group of youths throwing firecrackers at a sea lion who had climbed up on the pier and he quickly intervened.
"Shia was attending a party aboard a friend's yacht when all of a sudden he heard a sea lion barking and loud noises that sounded like gunshots. He jumped off the boat and onto the dock and spotted a group of teenage boys throwing firecrackers at a poor sea lion who'd climbed up on the pier, as the creatures often do, searching for food scraps. He roared at the boys telling them to put down the firecrackers," a source told The National Enquirer.
After giving them a telling off, Shia took pity on the creature and managed to get it some food. The source added, "The boys were scared off by Shia's tongue lashing and scampered away like frightened little girls. Shia ended up feeding the sea lion with food scraps he'd begged, borrowed or stolen."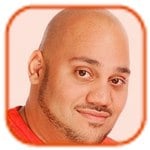 Posted by Andru Edwards Categories: Movies, Kind Acts,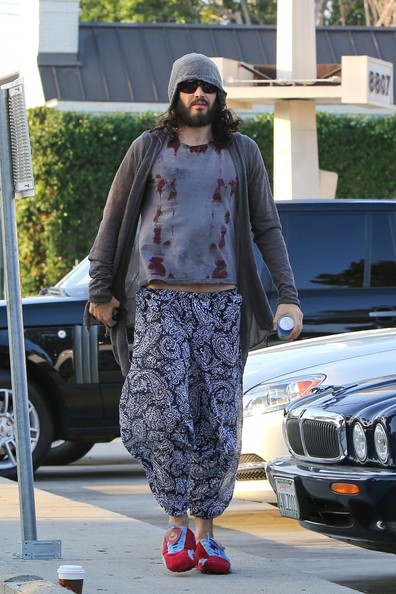 Russell Brand took a group of homeless people for breakfast yesterday.
The British comedy actor took a small group of people to the Newsroom Cafe in West Hollywood for a nourishing early morning meal. Russell himself was very casually dressed for the occasion in an oversize woolly hat, red trainers and a baggy pair of pajama bottoms.
It is the second time this month Russell has been spotted helping the homeless, as he helped a street dweller by giving him water and having a chat with him after he left a yoga class. He also gave the man - who was topless at the time - a white t-shirt to protect from the heat of the Californian summer. Russell offered him a car ride to destination, which was accepted, and the Rock of Ages star was reportedly overheard saying they were going to an Alcoholics Anonymous meeting.
Beforehand, the rescued man was apparently seen rolling around in the dirty parking space and appeared to be under the influence of some kind of narcotics. Russell himself is a recovering sex addict, heroin user and alcoholic.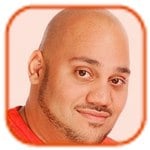 Posted by Andru Edwards Categories: Music, Television, Child Stars, Kind Acts,
Demi Lovato has become the face of a new anti-bullying campaign.
The X Factor judge - who was bullied when she was at school - is the new ambassador for Secret's Mean Stinks campaign, which encourages girls to "gang up for good" to end bullying in schools.
"I heard about the program last year, and thought it was such a great opportunity. They're really trying to put an end to bullying," she said.
The program asks girls to pledge to have a "Drama Free School Year" by making a pinky swear, symbolized by wearing blue nail polish on their pinky fingers and Demi added, "I'll definitely be wearing [the nail polish] starting soon. It's a conversation starter: 'Hey, why is your pinky blue?' 'This is a pinky promise that I'm not going to bully people, that me and my friends are ganging up for good.'"
Click to continue reading Demi Lovato Fronts Anti-Bullying Campaign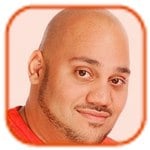 Posted by Andru Edwards Categories: Movies, Kind Acts,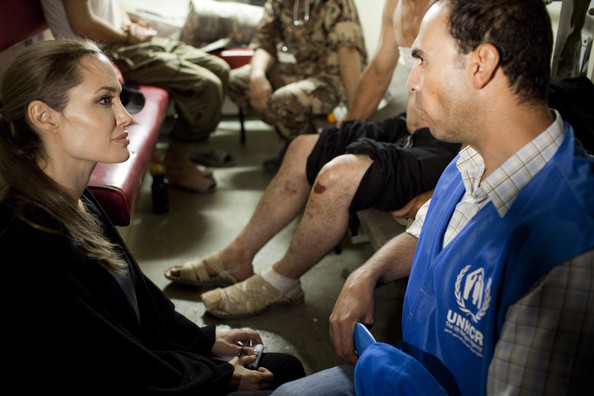 Angelina Jolie was left in tears after visiting a Syrian refugee camp yesterday. The Salt actress - who is a special envoy for the United Nations High Commissioner for Refugees - paid a visit to the Zaatari camp, which houses 27,000 people in Jordan, and delivered a speech portraying her "concern" at the situation there.
"I am very concerned, the world is very concerned. What is very heartbreaking is when Syrian people ask you why you think no one is able to find a solution for them. What they described on the ground, hearing it from them is so horrific. When you meet so many innocent people and civilians, the people of Syria are asking who is on their side, 'Who is going to help us as the months go on?'" she said, speaking with tears in her eyes.
Click to continue reading Angelina Jolie Visits Syrian Refugee Camp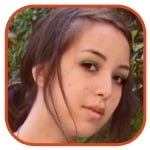 Posted by Robin Paulson Categories: Movies, Kind Acts,
Kindness is apparently not absent among A-list actors these days.
Christian Bale personally arranged for four year-old Jayden Barber - who has been fighting bone cancer for two years - and his family to be flown to share an intimate lunch at Disneyland's Club 33 with him and his own family.
"The entire interaction was like old friends having lunch. Jayden did not get star struck but was well aware of who we were with! They talked movies and super Heros an he was genuinely happy to hear about everything Jayden wanted to tell him. Christian, his wife and daughter are three of the most beautiful people we have ever met! Christian made these arrangements for us personally and ensured we were treated like royalty. I don't have even one negative thing to say about them. I can tell you that they were just as impressed w Jayden as Jayden was w them 😊" Jayden's mother Charlene wrote on Facebook.
The Dark Knight Rises actor is truly proving to be a real-life hero.
Read More

| The Hollywood Reporter
© Gear Live Media, LLC. 2007 – User-posted content, unless source is quoted, is licensed under a Creative Commons Public Domain License. Gear Live graphics, logos, designs, page headers, button icons, videos, articles, blogs, forums, scripts and other service names are the trademarks of Gear Live Inc.