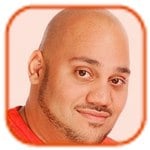 Posted by Andru Edwards Categories: Movies, Drugs, Features,
Leonardo DiCaprio claims getting beaten up when he was 15 changed his whole life.
The actor was brought up in a tough area of East Hollywood, Los Angeles, but won a scholarship to University Elementary School in a better part of town, which meant he was in for a shock when he later returned to standard schooling.
"When I went back to the public school system it was like - boom - this is reality. I got beat up the day I arrived because I had the attitude of everyone living harmoniously with one another. That was the motivational thing that happened to me in my life. I was 15, and I said to my mom, 'I want to be an actor. Please take me to auditions.' Because I had to get out of that public school system."
The Wolf of Wall Street star Leonardo, 39, also said his upbringing in an area where there was "a major prostitution ring on my street corner [and] crime and violence everywhere" meant he has never had the desire to take drugs.
Click to continue reading Getting Bullied Prompted Leonardo DiCaprio's Career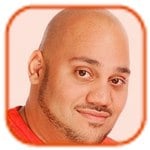 Posted by Andru Edwards Categories: Music, Drugs, Legal Issues,
Toxicology reports show Justin Bieber had marijuana and prescription medication in his system when he was arrested in Miami.
The "Confident" star was charged with driving under the influence (DUI), driving with an expired license and resisting arrest in Florida last Thursday after taking part in a drag race. He also confessed to officers he had smoked cannabis and ingested medication given to him by his mother, Pattie Mallette, which was confirmed by the analysis of his urine test, which showed positive for THC, the active part of the marijuana plant, and Alprazolam, a key ingredient in anti-anxiety medication Xanax. The test showed negative for cocaine, opiates, methamphetamine and other drugs.
It has already been established that at the time of his arrest, Justin's blood alcohol level was within the legal limit to drive in Florida.
Click to continue reading Justin Bieber Tests Positive for Marijuana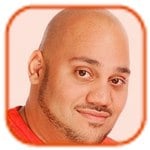 Posted by Andru Edwards Categories: Music, Drugs, Drunk, Meltdowns, Features,
Justin Bieber's record label boss thinks the star needs to be the subject of an "intervention."
Universal chief Lucien Grainge admits he is "concerned" for the 19-year-old singer - who was arrested last week for driving under the influence (DUI), driving with an expired license and resisting arrest - amid reports of his drug use and is urging him to take a break and get help for his problems.
Speaking at the official Universal Music Group Grammys aftershow party at the Ace Hotel in Los Angeles, he told the Daily Mirror newspaper, "I'm very concerned about him. I've been concerned about him for many months. And Scooter Braun [Justin's manager], who I work with very closely and is supposed to be here, but is with him at the moment. The management, us... This has nothing to do with the business or records or releases, this is to do with the young man. He needs help. He needs an intervention. We are going to give all the support as a company to take as much pressure off him so he can look forward."
Click to continue reading Justin Bieber's Boss Urges Him to Get Help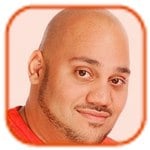 Posted by Andru Edwards Categories: Music, Drugs, Drunk, Legal Issues,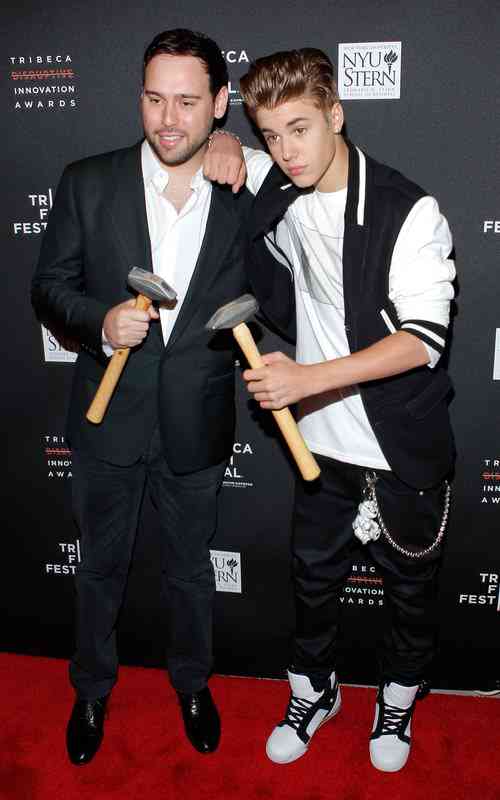 Justin Bieber's manager insists he loves and cares for the singer following his arrest on Thursday.
Scooter Braun - who discovered the star in 2008 - has reached out after the "Baby" hitmaker who was charged with drunk driving, resisting arrest and drag racing in a rented yellow Lamborghini was apprehended in Miami Beach. "@justinbieber love you and i will act in the manner of someone who truly cares. that is all I have to say. thanks for all those concerned... Been a long day. Bottom line is we are defined by how we handle adversity. Be there when it counts. Love fully in good times and bad [sic]," he wrote on Twitter.
The 32-year-old music manager also posted a cryptic message on Instagram which has since been deleted. "What defines us is how well we rise after falling," he wrote.
Scooter and other people close to Justin are said to have warned him to "get help" or they would not continue working with him.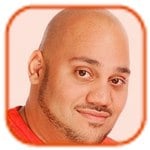 Posted by Andru Edwards Categories: Music, Drugs, Drunk, Legal Issues,
Justin Bieber was charged with drink driving, resisting arrest and drag racing.
The "Baby" hitmaker was arrested in Miami Beach yesterday after being stopped for allegedly drag racing in a rented yellow Lamborghini and soon after he failed a sobriety test, is accused of disobeying officer's orders and was found to have an expired license.
According to reports, the pop star's entourage used their cars to block traffic on Pine Tree Drive at 26th Street, near the Miami Beach Hebrew Academy, so Justin could race his car.
Speaking at a press conference, Miami Beach Police Chief Raymond Martinez said Bieber "had been smoking marijuana and he did consume a beer." He added, "During the arrest Mr. Bieber made statements that he had consumed alcohol and had been smoking marijuana and had consumed prescription medication." According to police reports which Miami Beach Police posted on their Twitter account the officer "immediately smelled an odor of alcohol emanating from the driver's breath" and noticed his "bloodshot eyes" and he had "slow deliberate movement and a stupor look on his face."
Click to continue reading Justin Bieber Charged with Drunk Driving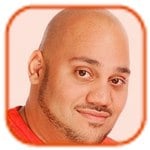 Posted by Andru Edwards Categories: Music, Drugs, Legal Issues,
Justin Bieber has been arrested for driving under the influence (DUI) and drag racing.
The "Boyfriend" hitmaker was arrested earlier today in Miami Beach, Florida, after driving a rented Lamborghini, police sources told NBC 6 South Florida. There are no further details about the arrest at this stage but Justin is believed to be in police custody and a police statement is due this afternoon.
According to TMZ, Justin had just left a club and had a model in the passenger seat when he started racing a man in a red Lamborghini, who was also arrested. Justin has visited a number of place in the town this week and yesterday posted a photograph on Instagram of him at a skate park with friends.
Meanwhile, Justin - who reportedly spent $75,000 at a strip club over the weekend - had his home in Calabasas, California, searched by police last week after he was accused of a vicious egg attack on his neighbor. Justin's mother Pattie Mallette urged fans to pray for her son this week and insisted fame was to blame for his behavioral issues and wild antics: "I think so many people go into the entertainment industry with amazing Christian roots and they go in with the right morals and they get influenced somehow. I ask that people keep me and Justin in their minds. I pray for him every day."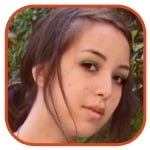 Posted by Robin Paulson Categories: Movies, Drugs, Meltdowns, Rumors,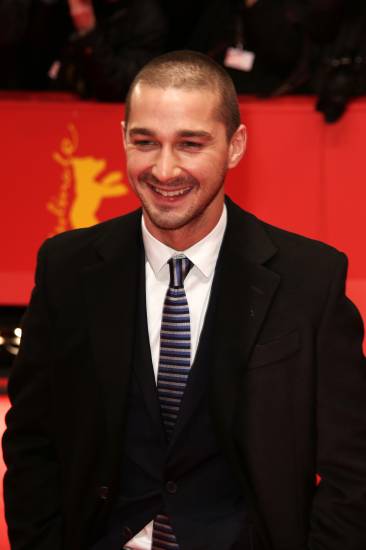 In either an elaborate, confusing way to get the world to take him more seriously as an artist or perhaps the result of a serious drug problem, Shia LaBeouf's true intentions may soon become clearer.
The Nymphomaniac star's troubles began when he debuted his short film HowardCantour.com online last month, much to the shock of artist Daniel Clowe's fans, who noticed the unequivocal similarities between LaBeouf's project and Clowes' 2007 comic Justin M. Damiano. LaBeouf has since profusely apologized to Clowes on his Twitter account, and even went so far as to write out his apology in the clouds. But is he being sincere?
Following the tweet with the photo of his skywritten apology, LaBeouf has reblogged tweets proclaiming his performance artistry with one heralding his behavior as "[parodying] the modern absurdity of our fake apologies for developing the natural progression of art."
Click to continue reading Shia LaBeouf: Drug Addict or Professional Troll?
Read More

| Shia LaBeouf via Fish Wrapper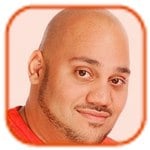 Posted by Andru Edwards Categories: Music, Television, Drugs,
Miley Cyrus insists she didn't pressure Joe Jonas into smoking marijuana.
The former Jonas Brothers star recently revealed the "Wrecking Ball" hitmaker and his former girlfriend Demi Lovato introduced him to the drug while they were all young stars working for the Disney Channel, but Miley says she didn't make Joe do anything he didn't want to.
"If you want to smoke weed, you're going to smoke weed. There's nothing that two little girls are going to get you to do that you don't want to do. I thought maybe he was saying that like it was going to make him look badass," she said.
Click to continue reading Miley Cyrus: I Didn't Make Joe Jonas Smoke Weed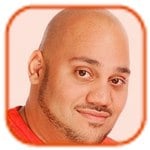 Posted by Andru Edwards Categories: Television, Drugs, Legal Issues,
Brooke Mueller is set to appear in court in Los Angeles today in relation to "inconsistencies" about her drug treatment.
The 36-year-old socialite, who lost custody of her and Charlie Sheen's four-year-old twins, Max and Bob, in May after she was placed under an involuntary psychiatric hold in hospital before she agreed to return to rehab, was due to get her sons back before the end of the year but the plans are now on ice because officials have received new information suggesting she didn't tell them the whole truth about her treatment.
"Information has been given to the Department of Children and Family Services regarding Brooke's treatment that contradicts what she had told social workers. Naturally, the information has to be fully investigated given that Brooke has been to rehab more than 20 times and there are two minor children involved," a source said.
The boys are currently being cared for by Brooke's brother, Scott Mueller, but were previously being looked after by Charlie's other ex-wife Denise Richards. The new information will be formally submitted to the judge overseeing the case on Thursday and the source revealed if it substantiated as true, it would be "absolutely shocking."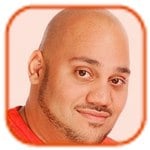 Posted by Andru Edwards Categories: Movies, Drugs,
James McAvoy's father and half-brother appeared in court on drug dealing charges yesterday.
The Scottish star's estranged dad James McAvoy senior, 55, and half-sibling Donald, 24, were arrested earlier this month and accused with selling cocaine out of their flat in Drumchapel, Glasgow. Both James senior and Donald appeared before a judge at Glasgow Sheriff Court, where they made no plea, according to Scotland's Daily Record newspaper, and were released on bail. The pair will return to court at a later date.
Filth actor James has been estranged from his father, who split from his mother Elizabeth when he was just seven, since childhood. The star's dad moved on with Donald's mother, Mary McKinnon, but the half-siblings have never met. James senior previously claimed his son cut off contact with him after he moved in with Donald's mother Mary. "I think James still had hopes of me and his mum sorting things out. He started refusing to see me because he didn't like Mary. In the end I took a step back rather than upset him," he said.
Click to continue reading James McAvoy's Father Arrested for Drug Dealing
© Gear Live Media, LLC. 2007 – User-posted content, unless source is quoted, is licensed under a Creative Commons Public Domain License. Gear Live graphics, logos, designs, page headers, button icons, videos, articles, blogs, forums, scripts and other service names are the trademarks of Gear Live Inc.