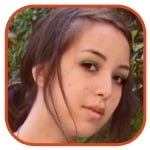 Posted by Robin Paulson Categories: Movies, Dating, Features,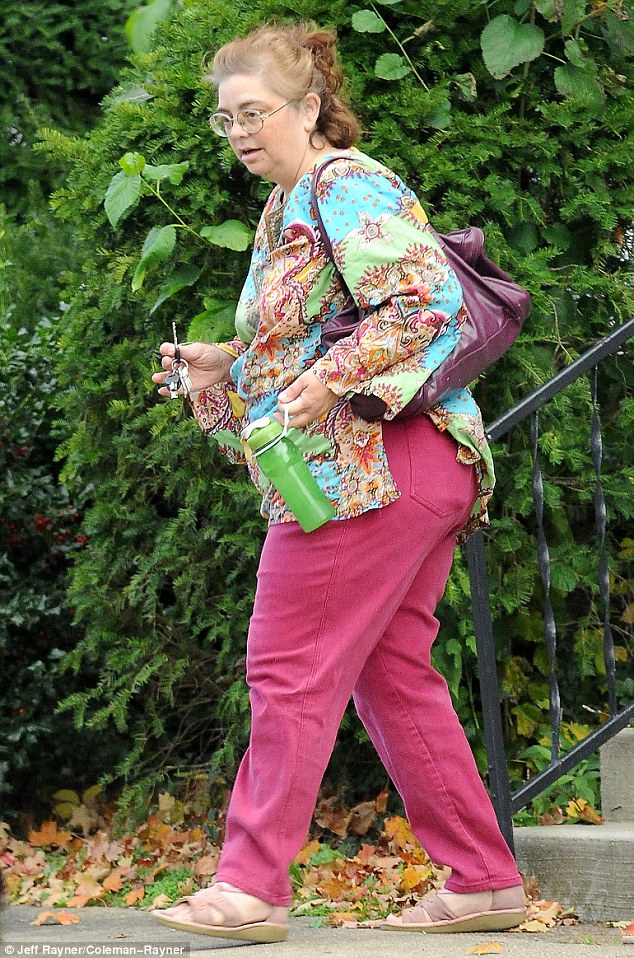 Despite having dated model Stacy Keibler since July 2011, George Clooney won't be marrying her, says his big sister Adelia Zeidler.
When asked about whether or not she thinks the famous bachelor would ever tie the knot with anyone, Adelia - who goes by Ada - claimed that Clooney chose to put his career over family: "I think he decided that in his life he could have the career or he could have a family and so when he decided to go full bore into the acting, that was where his focus was going to be."
Ada also spoke about how Clooney's dating pattern hasn't seemed to change since his high school days. "Well he had several girlfriends when he was going to high school down here. Never more than one at a time, he's not that kind of guy. But he would go out with someone for a few months and then go out with someone else for a few months... I think he was always pretty fair and honest with the girls he went out with. I don't recall any of them feeling as though he had just broken their heart and dumped them unexpectedly, I think most of the relationships came to a kind of natural close. I don't recall any angry phone calls or anything like that."
Click to continue reading George Clooney's Sister Addresses Gay Rumors, Says He Won't Marry
Read More

| Daily Mail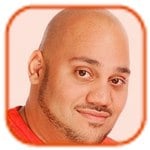 Posted by Andru Edwards Categories: Movies, Dating, Hook-ups, Features,
Kirstie Alley claims she and the late Patrick Swayze were once "in love."
The 61-year-old actress - who called her former Look Who's Talking co-star John Travolta the greatest love of her life just days ago - claims she was also once "in love" with her North and South co-star.
The former Dancing With The Stars contestant told Entertainment Tonight on Monday, "Both of us were married. We did not have an affair. But again, I think what I did was worse. Because I think when you fall in love with someone when you're married you jeopardize your own marriage and their marriage. It's doubly bad."
Click to continue reading Kirstie Alley Was "in Love" with Patrick Swayze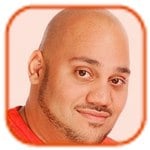 Posted by Andru Edwards Categories: Music, Dating, Rumors,
Rihanna and Chris Brown are rumored to be enjoying a short break together.
The on-again/off-again couple - who reconciled in recent months even though the 23-year-old "Don't Wake Me Up" singer is still on probation for violently beating her in 2009 - has sparked speculation they boarded a private jet to spend a few romantic days together ahead of Chris's upcoming tour after issuing a series of mysteriously similar tweets.
The 24-year-old "Diamonds" singer wrote on her Twitter, "B***h I'm phresh out the runway #UNAPOLOGETIC (sic)" on Saturday shortly before he tweeted a picture of himself and a few friends in front of a private jet.
Click to continue reading Rihanna Jets Off with Chris Brown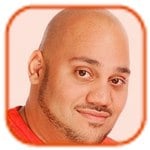 Posted by Andru Edwards Categories: Television, Dating, Features,
Jennie Garth admits she only like bad boys.
The Jennie Garth: A Little Bit Country star - who recently lost an estimated 30 pounds following her divorce from husband of 11 years and the father of her three daughters Peter Facinelli - has realized she is not ready to date after being linked to three different men recently.
The 40-year-old actress told The Jeff Probst Show yesterday, "I only like guys that are not nice. What is wrong with us girls? It's not like I want somebody to treat me badly. I want somebody who looks like they could treat me badly, but then really treats me good."
Jennie was briefly linked with The Antonio Treatment star Antonio Ballatore, photographer Noah Abrams and most recently with property expert Jason Clarke after the duo was spotted enjoying a concert at the W Hollywood last month. "I would rather lick the bottom of my shoe than go on a date. The minute I think I'm ready to start dating, then I realize, 'Oh no you're not.' I just don't know how to date," she insisted.
Click to continue reading Jennie Garth Has Bad Taste in Men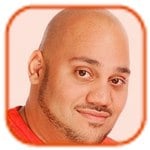 Posted by Andru Edwards Categories: Movies, Dating, Weddings,
Emma Stone and Andrew Garfield are in no rush to get married.
The couple - who met on the set of The Amazing Spider-Man and are both set to reprise their roles in the soon to be filmed sequel - are reportedly eager to focus on this careers and are trying to take their relationship slowly despite being more loved up than ever.
A source close to the 23-year-old actress told USMagazine.com, "There's no rush to get engaged. They are both young and ambitious."
The Easy A star was spotted enjoying several dates with her 29-year-old British boyfriend of more than a year in Los Angeles recently. They attended a Cirque du Soleil performance on October 16 and also caught a screening of Paranormal Activity 4 together on October 21.
"They just love spending time together. They are absolutely adorable together. They both seem to have their heads on straight... They are the most normal couple I have seen," an insider said.
Click to continue reading Emma Stone Not Marrying Andrew Garfield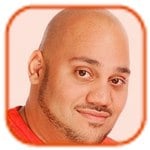 Posted by Andru Edwards Categories: Movies, Dating,
Robert Pattinson was "starstruck" the first time he met Kristen Stewart. The Breaking Dawn: Part 2 star - who recently reconciled with the 22-year-old actress following her "momentary indiscretion" with director Rupert Sanders last August - claims he was completely in awe of his girlfriend the first time he met her at a casting for the Twilight Saga series in 2008.
Speaking at a Los Angeles press conference yesterday ahead of the release of the final installment of the vampire franchise later this month, the 26-year-old actor said, "I was starstruck by Kristen, too, when we first met."
The British heartthrob also admitted he was blown away by his fellow Harry Potter and the Goblet of Fire co-stars when he first met them on the set of the movie in 2004:
Click to continue reading Robert Pattinson 'Starstruck' by Kristen Stewart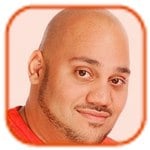 Posted by Andru Edwards Categories: Movies, Television, Dating, Weddings,
Ashton Kutcher and Mila Kunis' former co-star wants them to get married.

The couple met while starring on That 70s Show 15 years ago and recently started dating and Kurtwood Smith would love for them to tie the knot and invite all of their former co-stars from the TV show.
"It's amazing. They're both great people, so I'm happy for them. Maybe they should get married. We'll all go to the wedding and that could be the reunion. It'll be a reality show," he told E! News.
Even though they played an on-screen couple on the comedy series, Kurtwood insisted there was no off-screen romance because Mila, 29, was too young for Ashton, 34, when they previously worked together: "Of course they played boyfriend and girlfriend, but they had completely separate lives. You have to remember Mila was a kid. That was awkward for Ashton at the beginning. He was like 19 and she was like 14 or 15."
Click to continue reading Ashton Kutcher and Mila Kunis Urged to Marry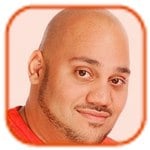 Posted by Andru Edwards Categories: Movies, Break-ups, Dating, Rumors,
Robert Pattinson and Kristen Stewart's relationship is back in a "magical place."
The Twilight Saga co-stars - who rekindled their four-year romance after Kristen had an affair with her Snow White and the Huntsman director Rupert Sanders last August following weeks of grovelling and effort by the 22-year-old actress to convince the 26-year-old actor to take her back - are reportedly spending every night they can together and are more in love than ever.
"They are not living with each other but they are spending plenty of time with each other and they do sleep over often. Rob usually sleeps over at Kristen's new home in Los Feliz, rather than the other way around. They are in a really magical place right now despite some lingering trust issues on Rob's side," a source said.
Kristen apparently won back Robert with a video montage of their happiest moments together.
Click to continue reading Kristen Stewart and Robert Pattinson Are Back in a 'Magical Place'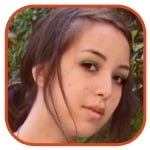 Posted by Robin Paulson Categories: Music, Dating, Rumors,
Joe Simpson, father of Jessica and Ashlee, had an affair with a male model who is 33 years his junior. The affair revelation comes after the news broke that Joe's wife Tina was divorcing him, amid rumors that he is gay.
Twenty-one year-old model Bryce Chandler Hill, according to a source close to the Simpsons, was introduced to Joe through mutual friends of his daughters. "Joe Simpson being outed by the National Enquirer was no surprise to the gay community in Hollywood, Bryce has been bragging about hooking up with Joe for a while now," the source said. "Bryce is close to TJ Espinoza, who in turn is good friends with both Jessica and Ashlee and worked for Britney Spears as a back-up dancer. TJ introduced Bryce to the Simpsons – and that's how he met Joe."
Hill, however, denies the affair. "Yes, I've read the story....it's simply NOT TRUE," he wrote on his Twitter.
Simpson has not yet commented on the alleged affair.
Read More

| Daily Mail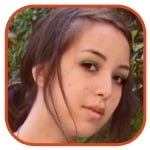 Posted by Robin Paulson Categories: Movies, Dating, Rumors,
Women everywhere can breathe a little easier tonight: James Franco claims that he's still single!
Franco has adamantly denied the rumors that he's dating his Spring Breakers co-star Ashley Benson - who is 12 years his junior - in a recent blog entry for The Huffington Post.
In the post, the actor/author/director/professor writes of his impossible hectic schedule, promotes Tar, and says a few things about the new film On the Road (which he apparently auditioned for a few years back). At the end - almost as a humorous after thought - Franco addresses the rumors circulating about his love life:
"I also hear that I've been dating Selena Gomez, Kristen Stewart and Ashley Benson. Hot damn, am I a lucky guy. As for Gomez and Benson, those are Bieber's girls and I wouldn't dare tangle with the Biebs. I heard he wants to kick my ass. Yikes!"
With all the projects he's involved in at the moment, I'm slightly inclined to believe that he wouldn't have time for a girlfriend even if he wanted!
Read More

| Daily Mail
© Gear Live Media, LLC. 2007 – User-posted content, unless source is quoted, is licensed under a Creative Commons Public Domain License. Gear Live graphics, logos, designs, page headers, button icons, videos, articles, blogs, forums, scripts and other service names are the trademarks of Gear Live Inc.