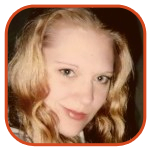 Posted by K.C. Morgan Categories: D-List, Child Stars, Drugs, Legal Issues, Videos,
Blogger Perez Hilton recently sat down with Lindsay Lohan's father, Michael Lohan, to conduct an in-depth interview about the price of fame…and all those who are close to it. Lohan talked at length about daughter Lindsay, and his own motivations where she is concerned.
"I genuinely wish Lindsay Lohan to get well," Perez started out by saying, before he began to tear into Michael. "Some would criticize your methods for trying to get her better," he pointed out.
"You don't know how long I tried to deal…without reaching out to the media," Michael Lohan defended himself, declaring "family therapy … is what Lindsay needs." He added that if Linds would agree to family counseling, he would never speak out about her publicly again … but then he added, "Has everything I've said proven true?"
"That doesn't make it okay," Perez countered quickly.
"I don't care what people think. I care what God thinks," Michael Lohan answered. "I know I've been wrong when I spoke out … but one thing is clear. I love my daughter. I love my children."
Click to continue reading Michael Lohan Talks Fame, Therapy and Lindsay in New Interview
Read More

| Perez Hilton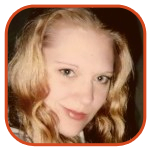 Posted by K.C. Morgan Categories: D-List, Television, Break-ups, Divorce, Videos, Rumors, Where Are They Now?,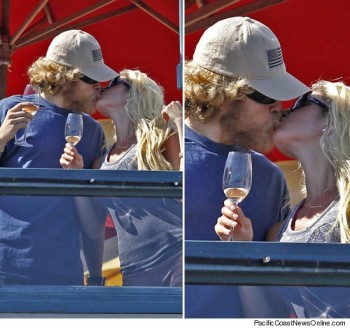 Turns out we were right after all … we think.
Spencer Pratt and Heidi Montag looked like anything but a couple on the brink of a February divorce when they were spotted recently celebrating Heidi's 24th birthday. The couple was also recently stopped traveling (together) back to the States from Costa Rica. Now, new
details
rumors about their trip outside the country have been unearthed, and there's strong reason to suspect the entire breakup was a publicity stunt … which is just so Speidi.
A source says the couple shared a house together for most of the summer, making extensive changes to the property while they were there. Trees were planted along the front of house to provide privacy, the pool water was changed from chlorine to salt water…they even fired the gardener. The couple announced their break up in May. Heidi Montag officially filed for divorce in July.
Read More

| Perez Hilton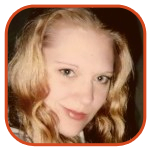 Posted by K.C. Morgan Categories: D-List, Music, Television, Meltdowns, Videos,
Fantasia Barrino became a hot topic last month when she was hospitalized following a well-publicized affair with a married man. The American Idol 3 winner was rushed to the emergency room after a suspected suicide attempt, wherein she overdosed on aspirin and sleep aids.
The event is detailed in Barrino's VH1 reality show, Fantasia For Real … and we can't decide if that's bold or tacky. At the end of the clip above, Fantasia does seem to be looking at the world with a positive, stable outlook. "Let them talk and let them say what they want to say," she tells the camera. "But I'm still here."
Fantasia seems ready to take on the world as gives the camera a smile. "I'm back. Tasia's back."
Read More

| Perez Hilton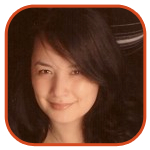 Posted by Veronica Santiago Categories: D-List, Television, Videos,
Michaele Salahi is opening up in more ways than one.
Earlier this month, it was revealed (pun intended) that the Real Housewives of D.C. star would taking it all off for an upcoming issue of Playboy magazine. Now the 44-year-old is exposing another side of herself.
In an interview Wednesday morning with with Fox & Friends, Michaele—with help from husband Tareq and Diane Dimond, the author of a new book about the Salahis—said she's been keeping a secret for the past 17 years: she has multiple sclerosis.
Click to continue reading Michaele Salahi Reveals Multiple Sclerosis Battle
Read More

| E! Online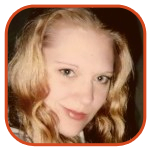 Posted by K.C. Morgan Categories: D-List, Movies, Music, Child Stars, Drugs, Legal Issues, Rumors,
Lindsay Lohan recently sent a letter to her father, Michael Lohan - using all the proper legal channels, of course.
Linds had a cease-and-desist letter penned and sent to dear old dad, threatening to sue him for damages if he attempts to sell or otherwise publicize excerpts from the diary she wrote in 2007, during one of her stints in rehab.
Michael and Lindsay often communicate indirectly through the press, a route taken by another famously feuding parent-child pair, Candy and Tori Spelling.
Courtney Love and Frances Bean Kobain go at each other via social media.
And everyone who isn't worth millions? They just use the telephone to talk to their parents.
Don't forget to follow VIP Breakdown on Twitter to get all the latest scandal, gossip and celebrity secrets.
Read More

| Los Angeles Times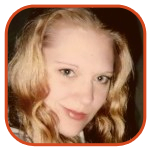 Posted by K.C. Morgan Categories: D-List, Movies, Music, Child Stars, Drugs,
In an interview conducted with Vanity Fair just one week before she went to jail for 17 days, Lindsay Lohan talked about addictions and the trauma in her life. Trauma that Linds thinks is largely created by her father, Michael Lohan.
This one's a real doozy, folks.
In the interview, Lohan categorically denies that she has substance abuse issues. "If I were the alcoholic everyone says I am, them putting a [SCRAM] bracelet on would have ended me up in detox, in the emergency room, because I would have had to come down from all the things that people say I'm taking and my father says I'm taking—so that says something, because I was fine," Linds explains. She also said, "I've never abused prescription drugs."
"I think my biggest focus for myself is learning how to continue to get through the trauma that my father has caused in my life." Michael Lohan has been a near-constant fixture in the press both for his love affairs and his off-again relationship with his daughter.
But Lindsay isn't going to spend the rest of her life thinking about Michael - she hopes to get her derailed career back on track. "I don't care what anyone says. I know that I'm a damn good actress," she said. "I know that in my past I was young and irresponsible—but that's what growing up is. You learn from your mistakes." One hopes.
The Lindsay Lohan issue of Vanity Fair will appear on nationwide newsstands by September 7.
Read More

| Vanity Fair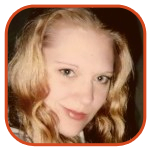 Posted by K.C. Morgan Categories: D-List, Movies, Music, Child Stars, Legal Issues, Rumors,
Prosecutor Danette Meyers has stated that Lindsay Lohan may be released from her 90-day rehab sentence early. Linds has already served a shortened jail sentence, and it seems luck is still with her.
Meyers released this statement: "My understanding from conversations with [Lindsay's lawyer] Shawn Chapman Holley is that Miss Lohan could be released early from the treatment facility. It is looking as if that is what the health care professionals are going to recommend. How much earlier she could be released I'm unsure of at this point. I will follow what the health care professional advise."
However, Lindsay's commitment won't quite be over even once she's sprung from rehab. Meyers also said that the early release could "involve follow up treatment for Miss Lohan."
Read More

| Perez Hilton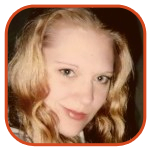 Posted by K.C. Morgan Categories: D-List, Break-ups, Engagements, Rivalries, Rumors,
On the heels of his recent breakup with Bristol Palin, Levi Johnston made a startling announcement: he'll be running for Mayor of Wasilla, Alaska in 2012. Johnston is perhaps the biggest nemesis of Sarah Palin, who was almost the Vice President of the United States of America. He has made numerous derogatory statements to the press regarding the Palin family, for which he later apologized.
The Palin family has not reacted to Levi's political goals, but the current Wasilla mayor has released a statement. Verne E. Rupright spoke to Entertainment Tonight, saying "Well, it is a little early to declare. Usually, most wait until the year the seat is up." (Which, in this case, is 2011.) "But since I am nearly old enough to be Levi's grandfather I think it would be wise for him to get a high school diploma and keep his clothes on. The voters like that!"
That last statement was a direct dig at Johnston's Playgirl spread, which was also a headline-making event.
Read More

| Entertainment Tonight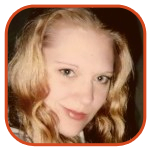 Posted by K.C. Morgan Categories: D-List, Music, Divorce, Hook-ups, Drugs, Legal Issues, Meltdowns, Videos, Rumors,
Fantasia Barrino is in the Carolinas Medical Center-Pineville following an overdose. Her condition is not critical and it is believed she will make a full recovery.
American Idol's Season 3 winner has made headlines recently. The alleged "other woman" in a love triangle, Barrino has publicly stated that she is "not responsible" for the couple's pending divorce.
Click to continue reading Fantasia Barrino Hospitalized After Overdose
Read More

| TMZ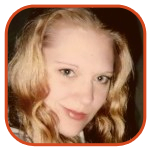 Posted by K.C. Morgan Categories: D-List, Television, Break-ups, Engagements, Rivalries, Videos, Rumors, Where Are They Now?,
Days after very publicly announcing her re-engagement to Levi Johnston, Bristol Palin created a media blitz by confirming that the relationship is off again. Johnston, 20, starred in a music video for singer Brittani Senser, which caused Palin, 19, to break off their engagement. She stated that the video mocks her family…and now, we've got more details.
In the video for "After Love," Levi is threatened by the mother of his girlfriend. Levi is arrested by the police and taken to an empty parking lot, where he is forced by the mother to open a mysterious envelope. Upon seeing its contents, Levi pales. Soon after, he calls off the relationship. The implication is that the mother threatened the young man in some way to force him to abandon his romantic involvement with the daughter.
Johnston denies that the video has anything to do with the Palin family, but Bristol Palin will not be marrying him as previously planned.
Click to continue reading Behind the Music Video: Why Bristol Palin Called Off Her Wedding
Read More

| TMZ
© Gear Live Media, LLC. 2007 – User-posted content, unless source is quoted, is licensed under a Creative Commons Public Domain License. Gear Live graphics, logos, designs, page headers, button icons, videos, articles, blogs, forums, scripts and other service names are the trademarks of Gear Live Inc.