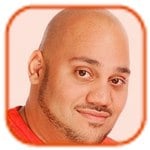 Posted by Andru Edwards Categories: Sports, Television, Divorce, Legal Issues, Breaking News,
Kim Kardashian is filing for divorce today, Halloween 2011, after just 72 days of marriage. The 31-year-old reality TV star married basketball star Kris Humphries in a lavish televised ceremony in August but after rampant speculation their relationship was trouble, 'Keeping Up with the Kardashians' producer Ryan Seacrest has confirmed a divorce is imminent. He wrote on Twitter: "Yes @kimkardashian is filing for divorce this morning. I touched base with her, getting a statement in just a few mins"
Kim - who attended a Halloween party in New York over the weekend but did not bring Kris along - has reportedly hired divorce lawyer Laura Wasser, who has previously represented Britney Spears, Maria Shriver, Angelina Jolie and Ryan Reynolds and will cite "irreconcilable differences" in her divorce papers, and is not seeking annulment. Sources close to the pair told website TMZ that their arguments over where to live were responsible for the breakdown of the union, with Kris wanting to live in Minnesota while Kim didn't want to leave Los Angeles. Although this has been a source of tension for some time, they decided to try to figure it out after the wedding because they were so caught up with being in love. Kim has previously revealed her marriage to 26-year-old Kris wasn't ideal because of the publicity surrounding their union and said they were finding it hard to get some alone time. She said: "It's not been ideal because you're newlyweds and you want privacy."
Kim and Kris tied the knot in a fairytale ceremony in front of 440 guests in Montecito, California with her sisters Khloe and Kourtney as matron and maid of honour, and her nephew, 23-month old Mason, as ring bearer.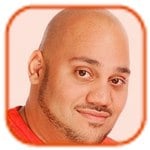 Posted by Andru Edwards Categories: Music, Pregnancies, Red Carpet, Videos, Breaking News,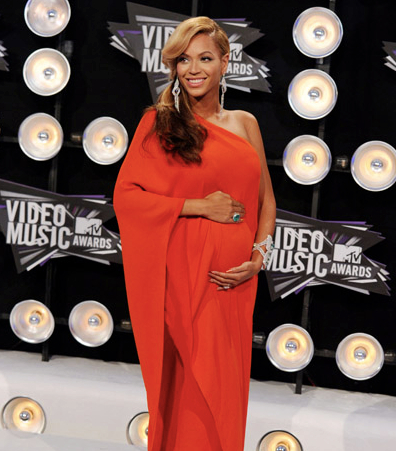 Beyonce Knowles is pregnant. The singer arrived at the MTV Video Music Awards (VMAs) last night in a loose fitting orange dress, and clutched her visible baby bump as she posed on the red carpet. She told the press: "I have a surprise!" Beyonce's publicist later confirmed the news, telling People.com: "I'm happy to say it's true." The child will be the first for the 29-year-old and her husband, rapper Jay-Z, who married in 2008. During the VMAs Beyonce first cheered on Jay from the side of the stage as he performed new single 'Otis' with Kanye West, then wowed the Nokia Theatre in Los Angeles herself, singing 'Love on Top'. She told the crowd: "I want you to feel the love that's growing inside of me." As she sung, Beyonce proudly rubbed her bump, and the cameras panned over to Jay-Z, who had a huge grin on his face. The performance was met with a standing ovation. Beyonce has recently hinted she was thinking of settling down, saying earlier this month how she was hoping to "dedicate herself" to having children. She said: "When you're young - 18 or 19 - you have the energy and drive. That's the time to work as hard as you can. "Now I'm a woman, and because I gave it my all, I can focus on my marriage. I can decide I want to have kids. I can be the mother I want to be and dedicate myself to my children."
Click to continue reading Beyonce Knowles pregnant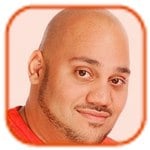 Posted by Andru Edwards Categories: Television, Breaking News, Obituaries,
We're sad to report that former pro-wrestler "Macho Man" Randy Savage has died after suffering a heart attack while driving. Savage lost control of the vehicle (a 2009 Jeep Wrangler,) veered into oncoming traffic, and collided head-on into a tree. He was taken to Largo Medical Center, and died there from his injuries. His wife, Lynn, was a passenger in the vehicle, and suffered minor injuries. The couple celebrated their 1-year wedding anniversary earlier this month. Randy Savage was 58, a former WWF and WCW World Champion, participated in what many call the greatest pro wrestling match in WrestleMania history (against Ricky Steamboat,) and is the greatest pro wrestler to have yet to be inducted into the Hall of Fame. He later started an acting career, which included Savage playing the role of Bonesaw in Spider-Man.
Read More

| TMZ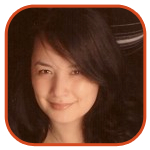 Posted by Veronica Santiago Categories: Movies, Child Stars, Legal Issues, Breaking News,
I know one shouldn't focus on alliterative titles at a time like this, but…
Less than 24 hours before she is supposed to enter jail, Lindsay Lohan has a new problem: she doesn't have someone to escort her to the courthouse Tuesday morning.
The last time the troubled actress appeared before Judge Marsha Revel, Shawn Chapman Holley was the lawyer fighting on Lindsay's behalf. Unfortunately, Shawn (understandably) parted ways with Lohan after the sentencing.
Although Robert Shapiro - one of O.J. Simpson's former attorneys - had been hired to handle Lilo's appeal, he informed the judge late today that he is no longer representing his client. It's not known why Shapiro made the last-minute decision, though it's believed Lohan may not have fully cooperated with his requirements.
Click to continue reading Lindsay Lohan Loses Latest Lawyer
Read More

| TMZ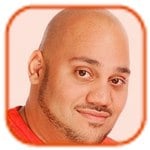 Posted by Andru Edwards Categories: D-List, Television, Break-ups, Legal Issues, Breaking News,
It's looking a lot less like a hoax: Heidi Montag is filing for legal separation from Spencer Pratt.
The reality star has been spotted entering the Santa Monica Courthouse in California with papers in her hand earlier today. "It's a legal separation. It's all Heidi can do until a lawyer gets 100 per cent involved," a source revealed.
Onlookers claim 23-year-old Heidi looked serious as she entered the courthouse and was without her usual makeup and hairstyling. In legal papers seen by TMZ, Heidi claims "irreconcilable differences" as the reason for the separation.
The actress-and-singer initially went to the Malibu Courthouse to file the papers, but was told they did not deal with family cases and she would have to go to Santa Monica. Heidi recently revealed she was planning to have the "best summer" following her split from 26-year-old Pratt - who she married in a secret ceremony 14 months ago.
Writing on her Twitter page she said, "Laying out in the hot sun! Enjoying the beach. This is going to be the best summer of my life!!!!!!(sic)"
(FYI - You can also follow VIP Breakdown on Twitter.)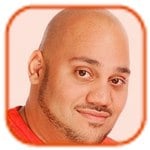 Posted by Andru Edwards Categories: Movies, Drugs, Breaking News, Obituaries,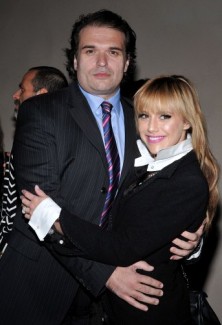 Prescription drugs were found close to Simon Monjack's body.
The British screenwriter - whose wife Brittany Murphy died in December aged just 32 - was discovered "unresponsive" in the bedroom of his Hollywood home last night and Los Angeles coroners are currently investigating why the 39-year-old passed away.
Los Angeles County Assistant Chief Coroner Ed Winter said, "There were some prescription drugs found that belonged to Mr. Monjack, and we'll have an ongoing investigation. Cause of death is pending, and there will be an autopsy after a day or so, and pending toxicology reports, we'll be releasing the results after we get all those tests back. The family is devastated at this time, and it is under investigation."
According to the coroner, Simon's body was found in the master bedroom and there "were no illicit drugs location - just prescription medications," though he declined to say what they were. Simon's death will not be investigated by police as there are no suspicious circumstances surrounding his passing.
Click to continue reading Prescription Drugs Found Near Simon Monjack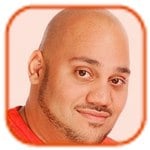 Posted by Andru Edwards Categories: Movies, Drugs, Drunk, Legal Issues, Breaking News,
After a weekend of hardcore partying in Cannes, Lindsay Lohan is back in the states and has been ordered to submit to random drug testing.
The
professional party-goer
actress appeared in a Beverly Hills court today for a probation review hearing, where she was told by Judge Marsha Revel she can remain out on bail, but only if she abstains from drinking alcohol, wears a SCRAM bracelet - which monitors alcohol consumption - and attends at least one alcohol education class a week.
The judge also indicated the 23-year-old star must stay in the Los Angeles area, despite her being lined up to work on a movie in Texas. A formal hearing to determine if Lindsay has violated her probation - which she was placed on following her second driving under the influence (DUI) conviction in 2007 - has been scheduled for July 6.
If she is found in breach of the terms, Lindsay - who is expected to face at least five drug tests before then - could be jailed for 180 days. Lindsay was originally scheduled to appear in court last Thursday, but was stranded in Cannes, France, after claiming her passport had been stolen.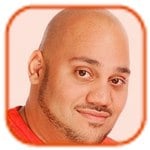 Posted by Andru Edwards Categories: Movies, Dating, Breaking News,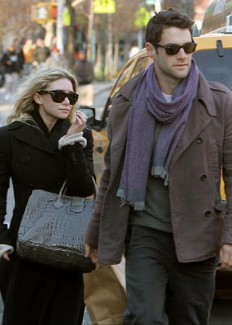 Looks like someone should've listened to Megan Fox's flying advice.
Ashley Olsen's plane was forced to make an emergency landing yesterday.
The 23-year-old actress-and-designer was traveling from New York to Los Angeles with her boyfriend, The Hangover's Justin Bartha, when an electrical fire sparked in the cockpit, forcing the pilot to land the aircraft in Virginia.
Publicist Phil Lobel - who was a passenger on the plane - told ET Online the incident was a "harrowing experience," as the fire had caused the windscreen to crack, which "obscured the pilot's ability to conduct a visual landing." Emergency crews met the plane on the runway, where they stabilized the situation before leading the passengers and crew to safety.
According to reports, the passengers - which also included Californication actress Pamela Adlon and Jersey Boys star Jarrod Spector - bonded and celebrated their safe landing once safely inside the airport. The group were rebooked onto flights to complete their journey this morning.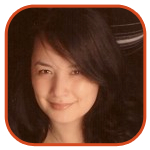 Posted by Veronica Santiago Categories: Music, Television, Breaking News,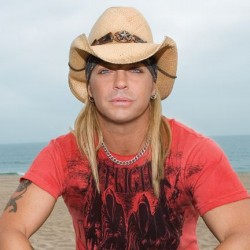 UPDATE: Ivanka Trump has just tweeted this message about the Celebrity Apprentice contestant: "My thoughts & prayers go out to Brett [sic] Michaels and his family. I wish him a very speedy recovery."
Less than a week after telling fans that he "could have died" had it not been for an emergency appendectomy, singer Bret Michaels is currently being treated for a brain hemorrhage at an undisclosed location.
According to a report, the 47-year-old is listed in critical condition.
This latest medical development started late last night after the Celebrity Apprentice contestant complained of a massive headache. That's when the bleeding at the base of Michael's brain stem was discovered.
"After several CAT scans, MRIs and an angiogram, [doctors] decided to keep Michaels in the ICU and are running several tests to determine the cause. [It] will be touch and go for the next few days while he is under intense observation," a source told People magazine.
After Bret's appendectomy on April 12, the rocker was transferred to a rehabilitation facility that specializes in the care of diabetic patients. (Michaels has openly discussed his battle with diabetes.)
No word at this time what this situation might mean for the upcoming episodes of Celebrity Apprentice.
Read More

| People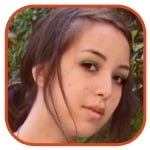 Posted by Robin Paulson Categories: Television, Rants, Breaking News,
First Kelly Clarkson, now President Obama is slamming Kanye West for his actions at the MTV Video Music Awards last Sunday.
When asked about whether or not he was upset about the event, Obama commented, "I thought that was really inappropriate. You know it was like she's getting an award. Why are you butting in? The young lady seems like a perfectly nice person. She's getting her award. What he's doing up there? He's a jackass!"
You can hear the audio for yourself here.
Read More

| TMZ (You Tube) via Just Jared
© Gear Live Media, LLC. 2007 – User-posted content, unless source is quoted, is licensed under a Creative Commons Public Domain License. Gear Live graphics, logos, designs, page headers, button icons, videos, articles, blogs, forums, scripts and other service names are the trademarks of Gear Live Inc.