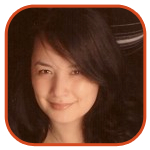 Posted by Veronica Santiago Categories: Music, Break-ups,
In the past six months, Kanye West has experienced a series of highs and lows…personally and professionally. Just last November, the rapper unexpectedly lost his mother to heart disease after a scheduled surgical procedure. That setback led to a heartfelt performance from West at this February's Grammys.
Now the 30-year-old artist is currently wowing fans and critics with his Glow in the Dark tour while weathering an another emotional period. It's been announced that his wedding to designer Alexis Phifer has been called off. The couple, who had been engaged since 2006, had reportedly been spending less and less time together during West's pre-tour preparations.
In a recent blog entry, Kanye said he was wasn't dedicating his energy to things he didn't love anymore. I guess that, sadly, included Phifer.
Read More

|
People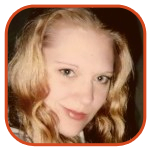 Posted by K.C. Morgan Categories: Music, Break-ups, Divorce, Hook-ups, Rumors,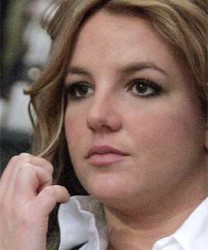 Gossip sites and magazines are exploding with the news that Britney Spears and Kevin Federline may be putting their shattered romance back together. After months of agonizing divorce proceedings and custody hearings, could this really be the case? What has sparked these rumors? Apparently, the two shared a smooch. Sure, that's national news.
Here's how it (allegedly) went down: K-Fed comes over to Brit's home on April 8 to gather up Sean Preston and Jayden James after a visit with mom. The two were talking about the boys when Brit leaned in and puckered up. Two separate publications published news on the kiss, which does not guarantee its authenticity or even that it was, in fact, newsworthy. Whether we're talking about on-the-cheek or full liplock action, the pair do share a pair of kids between them - some affection and esteem is bound to result.
Read More

|
AOL News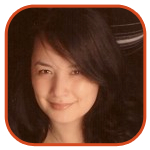 Posted by Veronica Santiago Categories: Movies, Television, Break-ups, Engagements, Breaking News,
I give up. I'm not sure when Mary-Louise Parker will get her happy ending now.
Just two months after I congratulated the Weeds actress for her engagement, People magazine reports the blissful period is sadly over. For reasons currently unknown, she and co-star Jeffrey Dean Morgan have already called it quits. Hopefully this decision will finally put an end to the former couple's on-again, off-again relationship.
Now Parker has a highly-publicized breakup with Billy Crudup and a broken engagement to Morgan under her belt. Luckily, the mother of two has much more important things to attend to.
Read More

|
People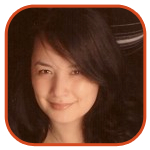 Posted by Veronica Santiago Categories: Music, Television, Break-ups,
While I'm certain that this isn't the first time something like this has happened, it may be the first time we've heard a celebrity publicly admit that they've ended a relationship this way.
After an Idol Gives Back taping yesteday, former American Idol star Carrie Underwood opened up to Extra about her recently publicized breakup.
The country singer told Simon Cowell's girlfriend that she and her Gossip Girl beau (Chace Crawford) ended on a very anti-climactic note. It was all done via text message. (You can see that interview here.)
"It was completely mutual. We broke up like over text…it was like 'peace out'. Like, I don't know. It just didn't work. We both know it didn't work. And, no hard feelings at all whatsoever. No big deal."
I must say, although she kept repeating it was 'no big deal', she did seem awfully bitter to me.
Read More

|
Extra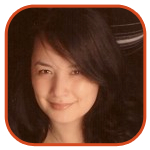 Posted by Veronica Santiago Categories: Music, Television, Break-ups, Drunk, Legal Issues,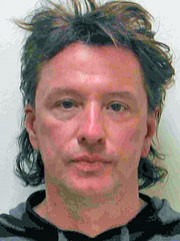 UPDATE: The story just became much sadder. It turns out Richie wasn't alone when he was pulled over. His current girlfriend, daughter and another young girl were inside the car at the time.
Poor Ava Sambora. In the past month, the young girl has seen both of her parents thrust into the media spotlight…and for less than happy reasons.
Back on March 8, the 10-year-old's mother (Heather Locklear) had paramedics make a surprise visit to her home. Someone from outside her residence called 911 believing the actress was suicidal. (She claims she wasn't.) Now - just more than two weeks later - Ava's dad is having is own turn with the authorities.
TMZ reports that rocker Richie Sambora was pulled over late last night when he was spotted driving erratically. After the Laguna Beach officers stopped him, the musician failed several field sobriety tests and was promptly detained. Sambora has since been released from custody.
Click to continue reading Richie Sambora Pulled Over for Drinking
Read More

|
TMZ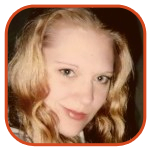 Posted by K.C. Morgan Categories: Movies, Music, Break-ups, Hook-ups, Rumors,
As reported previously, heiress Paris Hilton and Benji Madden (Joel's twin brother) have been seen out and about together - shopping, lunching, whatever. The news spread like wildfire; two BFFs dating twin brothers is practically a Hollywood script. New rumor suggests that it may be just that - a charade.
Sophie Monk, Benji's ex, recently told People magazine that he did not break up with her. Almost as soon as the couple split, Benji was seen with Paris Hilton. Now, gossip reporters are wondering if it's all a farce to make Sophie jealous. I've seen Sophie and she's drop-dead gorgeous. It's doubtful she'd be jealous of Paris Hilton.
Read More

|
LA Times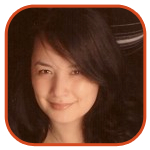 Posted by Veronica Santiago Categories: Movies, Television, Break-ups, Fashion Police, Red Carpet, Style, Meltdowns, Photos, Mug Shots, Paparazzi Photos,
You can't exactly blame the poor girl. Valentine's Day does tend to do crazy things to people.
Just this Wednesday, actress Bai Ling (Red Corner) was arrested at LAX after trying to pilfer a some magazines and batteries at an airport store. What would have cost the Entourage star only $16 earned her a trip to the local police station.
Ling, 37, now explains that her surprising behavior was related to man issues. She told E! News she had just broken up with her boyfriend shortly before she was scheduled to board her flight. Apparently she was in an emotional state when she lifted the goods. I guess the prospect of being alone on a romantic holiday can make anyone do irrational things.
Sadly, what I find more interesting than the misdemeanor offense is the photographic results. While some people may criticize her sad appearance, I actually found the mug shot to be quite refreshing. It was the first time she actually didn't scare me. To see why I say this, check out some of her choice get-ups after the jump:
Click to continue reading Bai Ling Manages to Look Normal
Read More

|
E! Onliine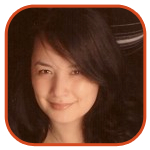 Posted by Veronica Santiago Categories: Movies, Music, Break-ups, Photos,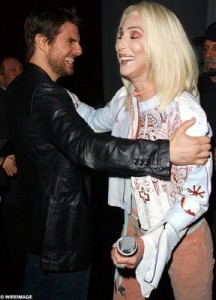 Last night, Cher revealed in a Nightline interview that she once dated a pre-Scientology Tom Cruise.
I have to wonder if her relatively large head had anything to do with relationship's demise.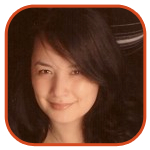 Posted by Veronica Santiago Categories: Movies, Music, Break-ups, Rumors,
Let me describe a scenario to you:
You meet a guy, fall in love. Two years go by and you're diagnosed with breast cancer. He helps you through that. Two years later, you break up because he has reportedly cheated on you. Then another year passes before he drunk dials and says he was a silly fool.
If you were that woman—would you take him back??? Well, as difficult as it would be for some people to understand, Kylie Minogue has apparently done just that.
Despite calling it quits last February, it seems Minogue has given her former flame, Olivier Martinez, another chance. The two had been together for a total of four years. Although the couple denied any disloyalty, the actor (Unfaithful) was reportedly seen with other ladies shortly before their relationship's demise.
According to the UK's Daily Mail, their reunion comes with a set of restrictions. The singer, 39, will only take Martinez, 42, back if marriage and a baby are in their future. I'd like to think a man who can tough out a breast cancer diagnosis can handle other large commitments, but I unfortunately have my doubts.
Regardless, I really do hope Minogue has brighter future…with or without him.
UPDATE: Kylie has since denied taking Olivier back. She insists they are only friends.
Read More

|
Daily Mail
© Gear Live Media, LLC. 2007 – User-posted content, unless source is quoted, is licensed under a Creative Commons Public Domain License. Gear Live graphics, logos, designs, page headers, button icons, videos, articles, blogs, forums, scripts and other service names are the trademarks of Gear Live Inc.