Monday June 22, 2009 10:07 am
Perez Hilton and Will.i.am Talk About Alleged Assault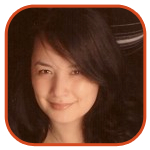 Tweet
Posted by Veronica Santiago Categories: Music, Legal Issues,
UPDATE: TMZ now has some video of the argument that preceded the assault.
Forget Miss California. Perez Hilton's got himself in a new feud that's probably going to last a lot longer than 5 minutes.
Since the blogger's stream of tweets about an alleged assault by Will.i.am and his security guards, both parties have taken to the internet to share their sides of the stories. We now have a musician accusing the "Queen of All Media" of being an attention-starved liar and an internet celebrity calling the Black Eyed Peas' performer of being a "f**king coward."
The ugly incident occurred during a weekend spent in Toronto. Perez, along with a list of musicians, were in the city for the MuchMusic Video Awards. At one point, he was asked by singer Fergie why he was being "mean" to her group. Hilton, who was apparently critical of their new single, said that he wasn't angry and that their new single was growing on him.
Through a video blog, Perez claims that a run-in later with Will.i.am was far more confrontational. He says the musician got in his face and tried to intimidate the blogger into ending all posts about the Black Eyed Peas. Angered, Perez retaliated by using words he thought the "thug" wouldn't want to hear. After saying "I don't need to respect you. I don't respect you. You're a fag. You're gay and stop being such a f**got," Hilton and his friends left the club.
The dispute escalated outside the club where Hilton claims he was followed by Will and the group's general manager Polo Medina. That is when Perez, whose real name is Mario Lavandeira, claims he was clubbed in the eye and punched about 2-3 times by Medina. A bleeding Hilton then headed back to their hotel (the same place the Peas were staying) while allegedly being followed by his attackers. In fear of his safety, he then called for police help. After being told that officials were busy with more urgent matters, that is when Hilton sought out help from the Twitter community.
After being alerted to Perez's internet accusations, Will.i.am was forced to open his own Twitter account overnight because he said "it isnt cool for someone to blame you and blast you with lies." He even claims that the Hilton made up the entire story because "he will go to any length to get press." In a video link, he added: "This dude twists it and says that I assaulted him when I was the one who came to him with respect and he was the one that called me a 'faggot' outside the club. Whatever. I hit you. Perez? C'mon, dude - I didn't hit you. I told you that I didn't like that you disrespected us. It's cool to have your opinion…"
Perez, who says he already gets 10 million plus visitors a day and doesn't need the attention, responded to Will's tweet with one of his own. "@iamtherealwill There are multiple witnesses. You can deny all you want. The truth is the truth and I am telling the truth."
The two parties later closed their own videos on entirely different notes. "I didn't hit you. And this is very wrong that you are twitting that I did that —once again, disrespecting me and everything that I stand for. And they're lies. And that's wrong. Shame on you, shame on your behavior. And that's just messed up. Peace," Will.i.am said calmly. Meanwhile, an emotional Perez lashed out at not only the alleged suspects, but Fergie too. "F**k you, you f**king coward. F**k you both. I have lost all respect for all of you and the Black Eyed Peas…and Fergie, you fugly b***ch."
[NOTE: TMZ is now reporting that Medina has since turned himself into police. He feared that the group would not be able to leave the country - and resume their tour - if officials did not find their suspect. He has since been charged.]
(FYI - You can also follow VIP Breakdown on Twitter.)
Related Tags:
adslice, assaults, black eyed peas, controversies, controversy, feud, feuds, mario lavandeira, much music video awards, muchmusic video awards, perez hilton, perez hilton and will.i.am, perez hilton attack, perez hilton attacked, perez hilton injured, perez hilton vs. will.i.am, polo medina, sidefeatured, toronto, twitter, video, videos, will i am, will.i.am, will.i.am and perez hilton, william
© Gear Live Media, LLC. 2007 – User-posted content, unless source is quoted, is licensed under a Creative Commons Public Domain License. Gear Live graphics, logos, designs, page headers, button icons, videos, articles, blogs, forums, scripts and other service names are the trademarks of Gear Live Inc.