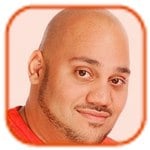 Tweet
Posted by Andru Edwards Categories: Music, Parties,
Kanye West has upset Britain's royal family.
The rapper was reportedly the subject of a number of complaints from unspecified members of the monarchy who were infuriated by the star playing his music too loudly in his $4,300-a-night suite at London's Lanesborough Hotel - which is near Buckingham Palace - where he has been living with members of his entourage including Common, Pusha T and Big Sean.
"We went to London and we were right next to the Buckingham Palace and the royal family. There were members of the royal family staying below us. Kanye had rented out the top floor and we was banging that b***h out. Every room was a studio. The royal family below were complaining like, 'We got all this loud-ass rap music above us and weed smoke.' They paid all this money and you don't expect to get these kind of complaints," Kanye's protégé Big Sean told The Sun.
Despite the complaints, Kanye hasn't spent all his time in the hotel. Last month, he joined in the Jack the Ripper tour, which takes place in London's East End area and retraces the footsteps of the notorious and still unidentified serial killer from the late 1800s.
Click to continue reading Kanye West Upsets Royal Family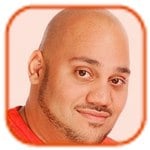 Tweet
Posted by Andru Edwards Categories: Music, Dating,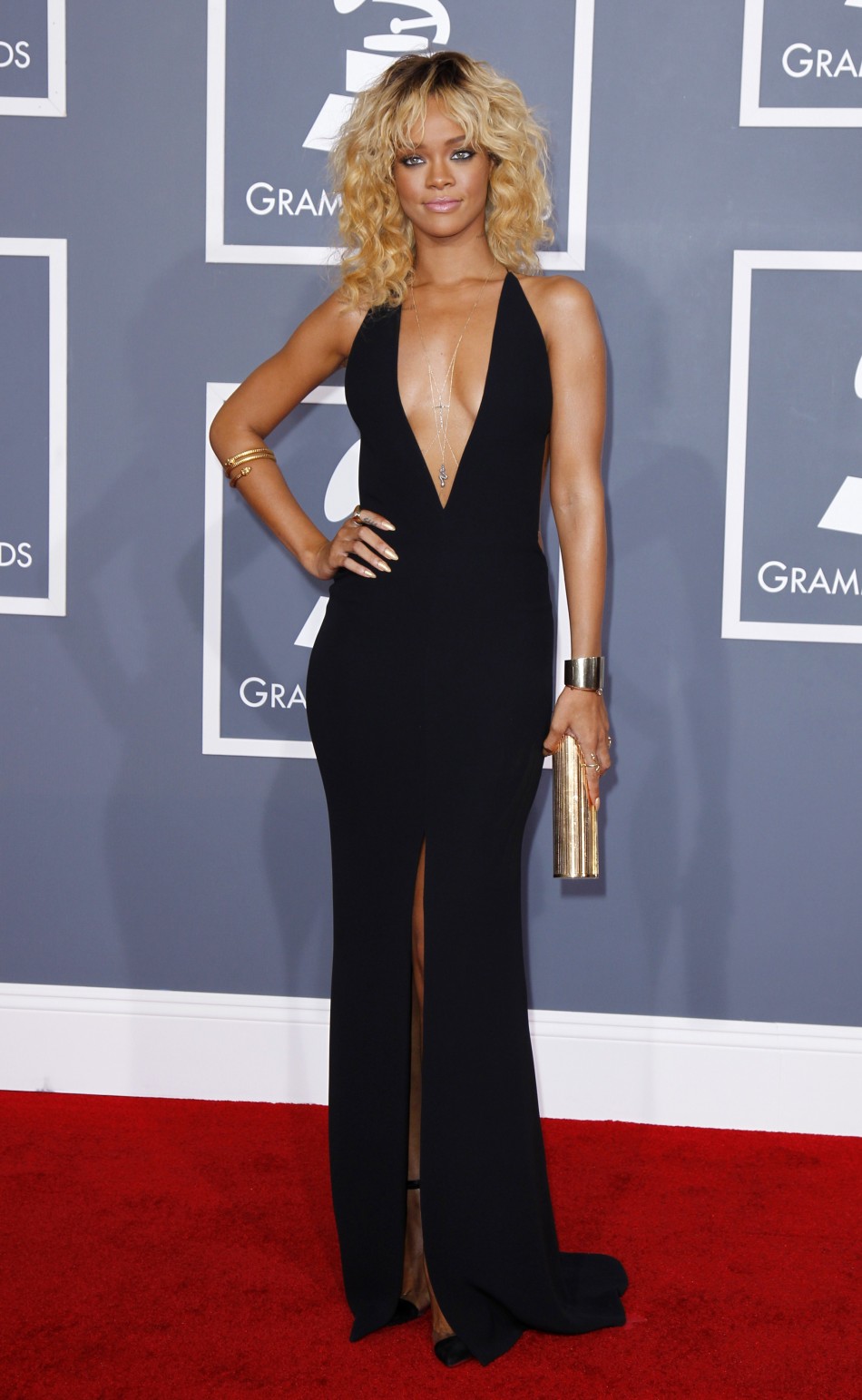 Rihanna's dad told her to lose weight - because she was getting "too fat."
The "You Da One" singer has recently shed a quite a few pounds and her father, Ronald Fenty, believes he was the one who inspired her after telling her she looked fat.
"I actually thought she was a little fat the last time I saw her. But when I saw her at this year's Grammys, I thought she was back to her normal size. I used to joke with her, 'Robyn, [Rihanna's first name], you're getting too fat.' But I think she's fine. I think she looked excellent, as everyone saw, at the Grammys. She's dieting, she's working out," said Ronald, who has a turbulent relationship with his famous daughter.
Ronald also revealed how he is fine with the fact Rihanna may have rekindled her romance with ex-boyfriend Chris Brown, despite him being convicted of assaulting her in 2009: "Chris is a nice guy and everybody's entitled to make mistakes in their life - God knows how many I've made. She's her own woman now."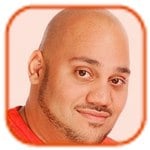 Tweet
Posted by Andru Edwards Categories: Television,
Lea Michele is addicted to reality television.
The 25-year-old Glee actress admits she likes to unwind from her 17-hour working days by watching whatever real-life shows she can find.
"I come home every single night and watch reality TV with my cat. I will literally watch anything, from Hoarders to Say Yes to the Dress. Anything like that. I just think that sort of mindless entertainment really will get your mind off anything that's going on in your life."
But despite being a self-confessed "homebody," Lea insists she does have a secret wild side: "I do have 14 tattoos. I'd say for the most part I'm a very outgoing person. I have a lot of energy. I love being around people. I'm an energetic, spontaneous person. But the wild stuff ... if it's there, it's private. Having previously described herself as an "unconventional beauty," she admits it feels "awesome" to have appeared on Maxim magazine's Hot 100 girls list.
Click to continue reading Lea Michele's Reality TV Addiction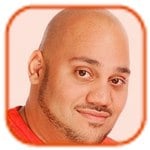 Tweet
Posted by Andru Edwards Categories: Music, Television, Pregnancies, Style,
Jessica Simpson found out she was pregnant thanks to pre-cocktail "guilt."
The 31-year-old Fashion Star mentor - who is expecting her first-born with fiancé Eric Johnson - admits she was overcome by bad feelings as she prepared for a drinking session: "We were going to have an all-day drinking binge. Going to ride our bikes, hang out ... do naughty things. But I started feeling this overwhelming guilt. Why would I feel guilt at the idea of going out and having cocktails with my friends?"
A pregnancy test confirmed her suspicions, and Jessica is expected to give birth to a baby girl this spring.
But the Dukes of Hazzard actress is praying her daughter inherits her sense of style: "I swear I will croak if she asks me for a pair of Nikes instead of Christian Louboutins! Eric is so athletic. We're going to have this athletic girl and I won't even be able to take her shopping."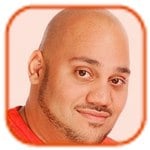 Tweet
Posted by Andru Edwards Categories: D-List, Television, Videos, Sex Tapes,
Hulk Hogan claims a sex tape allegedly featuring him and a mystery brunette was "secretly filmed."
The legendary wrestler is furious about the recording - which is currently being offered for sale to porn companies - and has branded it an "outrageous invasion of privacy." According to TMZ.com, the footage shows the 58-year-old WWE champion - real name Terry Bollea - getting intimate with an unidentified brown-haired woman who is not thought to be his blonde wife Jennifer McDaniel or ex-wife Linda Hogan.
However, it is not know when the tape was made. "Terry Bollea is appalled at the unauthorized release of a secretly filmed video. (Hulk) neither approved of the filming nor the release of the same. It is clearly an outrageous invasion of privacy and breach of trust if it is genuine. We will take all necessary steps to enforce both civil and criminal liability," his lawyer David Houston, told TMZ.
Steve Hirch, the founder of adult company Vivid Entertainment, claims he was offered the recording for a price, although the person offering the sale has not been identified.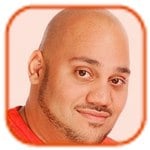 Tweet
Posted by Andru Edwards Categories: Movies,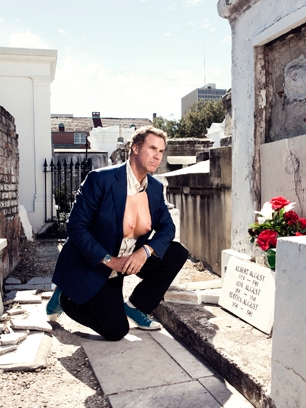 Will Ferrell lost his virginity at the age of 21.
The 44-year-old actor - who now has three sons with wife Viveca Paulin - first became intimate with a woman during his junior year of college, and admitted the experience felt like "the way it was supposed to happen."
"In my mind's eye, it seemed like the way it was supposed to happen."
However, the Anchorman actor explained his mother thought he had lost his virginity during his high school years to a girl who was particularly popular with his male classmates. "She said, 'If you slept with this girl, you'd better slap a condom on that pecker of yours,'" he added, speaking in an interview with Rolling Stone.
Will's college years in the Delta Tau Delta fraternity at the University of Southern California also saw him strip off on a number of occasions to impress his fellow classmates. "In college, they had this thing where you'd run naked on fraternity row, and if anyone challenged me, I'd be happy to do it."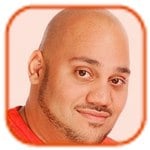 Tweet
Posted by Andru Edwards Categories: Movies, Child Stars,
Emma Stone thinks of her success as "fleeting."
The 23-year-old star - who is soon to be seen in the role of Gwen Stacey in The Amazing Spider-Man - tries not to get carried away by fame because she believes all careers "ebb and flow."
"I'm a big believer in impermanence. It's sort of a wonderful feeling when something bad is going on because you know it will end, and when something good is happening I try not to hold on to it too tight because I know it will go. Success is such a fleeting thing. I've seen how the careers of people I look up to ebb and flow, so I don't get carried away by it."
Emma tries to stay focused on her characters so she knows she has not "sold her soul."
"The articles, the magazine covers - that's not really me. The only thing I worry about is how I'm going to play a character, and then I can go to sleep at night knowing I'm not selling my soul."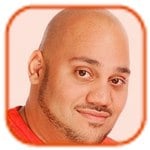 Tweet
Posted by Andru Edwards Categories: Movies, Child Stars, Meltdowns,
Christina Ricci admits having her eating disorder outed at the age of 14 was a "devastating" experience.
The Bel Ami actress - who shot to fame as a child after appearing in the Addams Family franchise - explained while it was a "horrifying" thing to have happen, it made her vow to be "completely honest" for the rest of her life so no one could ever uncover any more of her secrets.
"Somebody actually found out about it and outed me while I was recovering. It was a horrifying thing to do to a 14-year-old trying to cope with a devastating illness. 'Out of rage, I vowed that no one would ever be able to out me for a secret again. So I was going to be completely honest in the rest of my life. I don't want to be hurt in that way again," she told British Marie Claire.
The 32-year-old star admitted becoming famous at such a young age meant it took her "a while" to be comfortable with who she is:
Click to continue reading Christina Ricci's Devastation at Eating Disorder Revelation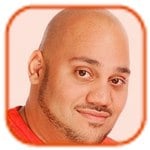 Tweet
Posted by Andru Edwards Categories: Music, Dating, Hook-ups, Child Stars, Parties, Rumors,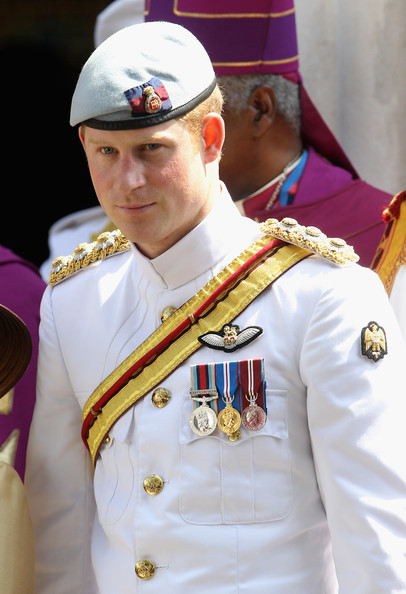 Prince Harry reportedly wants a date with Katy Perry.
The second in line to the throne apparently hopes to sign the "Firework" singer up for the Queen's Diamond Jubilee concert so that he can make his move. Harry, 27, is even said to have turned to event organizer and Take That star Gary Barlow to help get 27-year-old Katy - who is back on the market after splitting with husband Russell Brand - on board.
Click to continue reading Prince Harry 'Wants a Date With Katy Perry'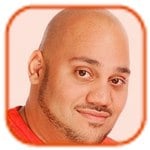 Tweet
Posted by Andru Edwards Categories: Movies, Break-ups, Divorce, Meltdowns,
Demi Moore is reportedly ready to go back to work.
The troubled actress - who has been receiving treatment for "an eating disorder and addiction issues" at a rehab facility in Utah - is said to be feeling "great" following her stint and is keen to take on a number of small projects to ease herself back into the world of work.
"emi feels great and she is eager to get back to work. She has been focusing on her health in the last month and she's getting better every day. Demi wants to work again; she knows that she can handle a few projects so she's looking forward to that," a source close to the star said.
Insiders at Utah's Cirque Lodge facility have previously claimed Demi - who split from husband Ashton Kutcher in November amid speculation he had cheated on her - was "totally committed" to putting her past troubles behind her: "She is totally committed to getting better. Demi has a long way to go, but she is getting better. She has many days where she feels great," a source said.
© Gear Live Media, LLC. 2007 – User-posted content, unless source is quoted, is licensed under a Creative Commons Public Domain License. Gear Live graphics, logos, designs, page headers, button icons, videos, articles, blogs, forums, scripts and other service names are the trademarks of Gear Live Inc.