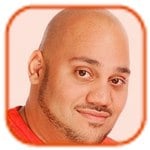 Tweet
Posted by Andru Edwards Categories: Sports, Television, Divorce, Rivalries,
Kris Humphries has hit out at people who "do things just for money."
The basketball player's reality TV star wife Kim Kardashian filed for divorce last year just 72 days after their lavish nuptials and although detractors have claimed they married for money, in what could be perceived as slight at Kim, Kris insists he is a "genuine" person.
"I am a genuine person who says it like it is. I only like to be involved with things I truly believe in. It's the kind of person I am. A lot of people do things just for money, but that's not for me. I'm used to [negativity]. I'm comfortable being in my own skin and being out there," he told Life&Style.
Meanwhile, Kris, 27, says he is moving on from his failed marriage by attempting to inject some fun into his life: "I'm really just going with the flow right now, trying to have fun in life. I just want people to see the lighter side to me. Life is too serious sometimes - people take things too seriously. I think everyone should be able to make fun of themselves and just have fun."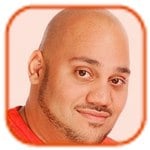 Tweet
Posted by Andru Edwards Categories: Music, Drugs, Obituaries,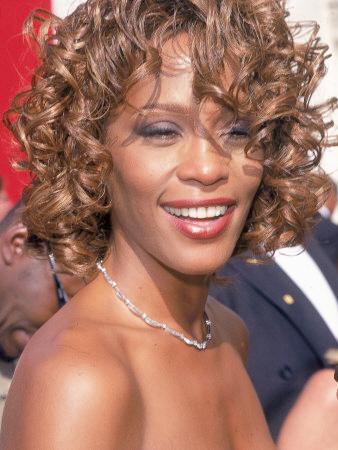 Whitney Houston died of accidental drowning due to the effects of heart disease and cocaine use.
The 48-year-old singer was found dead in the bathtub of her Beverly Hills hotel room in February and now the Los Angeles County Coroner has released her official cause of death. Cocaine was found in her system as were traces of marijuana, Xanax, Flexeril and Benadryl although they did not contribute to her tragic passing.
A source connected to the investigation told gossip website TMZ, it is "very possible" Whitney had a heart attack that caused her to lose consciousness and drown. The heart attack may have been triggered by hardening of the arteries as a result of cocaine use.
The coroner also noted that neither foul play nor trauma factored into her demise. A final report is expected to be ready for release within two weeks.
Whitney was found dead in the bathtub and several pills were found on the scene including Xanax, Ibuprofen, and Midol. However, investigators found no evidence of cocaine in the hotel room.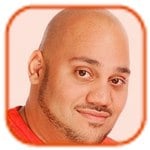 Tweet
Posted by Andru Edwards Categories: Sports, Television, Celebrity Babies, Pregnancies,
Hilary Duff has given birth to a baby boy.
The singer-and-actress and her husband Mike Comrie welcomed son Luca Cruz Comrie into the world on Tuesday, and the couple are thrilled with the new addition to their family.
"Welcome to the World Luca Cruz Comrie! Tuesday evening, we became proud parents of a healthy 7 pound 6 ounce beautiful boy. We are overjoyed and feel like the luckiest parents in the world," said Hilary, writing on her Twitter page.
Hilary, 24, was thrilled when she found out she was pregnant and admitted she couldn't wait to meet her son: "People keep saying to me, 'Sleep right now. Get your sleep!' I keep saying, 'I just want the baby here! I want to play and I'm ready to see what he looks like.'"
(FYI - You can also follow VIP Breakdown on Twitter.)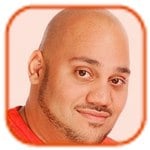 Tweet
Posted by Andru Edwards Categories: Movies,
Will Ferrell's new Spanish language film ipays "homage" to his Spanish teachers.
The comedian speaks entirely in Spanish in Casa de mi Padre, and tried particularly hard to make his accent and phrasing realistic.
"This is all an homage to all my former Spanish teachers to show them that I was listening. I was paying attention. I wanted my Spanish to be as good as it could be - I didn't want the joke to just be that I was speaking bad Spanish," he said.
In the film Will plays a rancher who falls in love with his brother's fiancee, and discovers he has been using shady business practices, landing the family in trouble with a drug baron. Will added it was a good opportunity for him to make fun of a few stereotypes as well as take off Mexican soap operas:
Click to continue reading Will Ferrell's Homage to His Spanish Teachers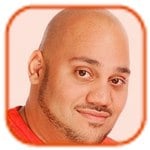 Tweet
Posted by Andru Edwards Categories: Movies, Music, Television, Hook-ups, Rumors,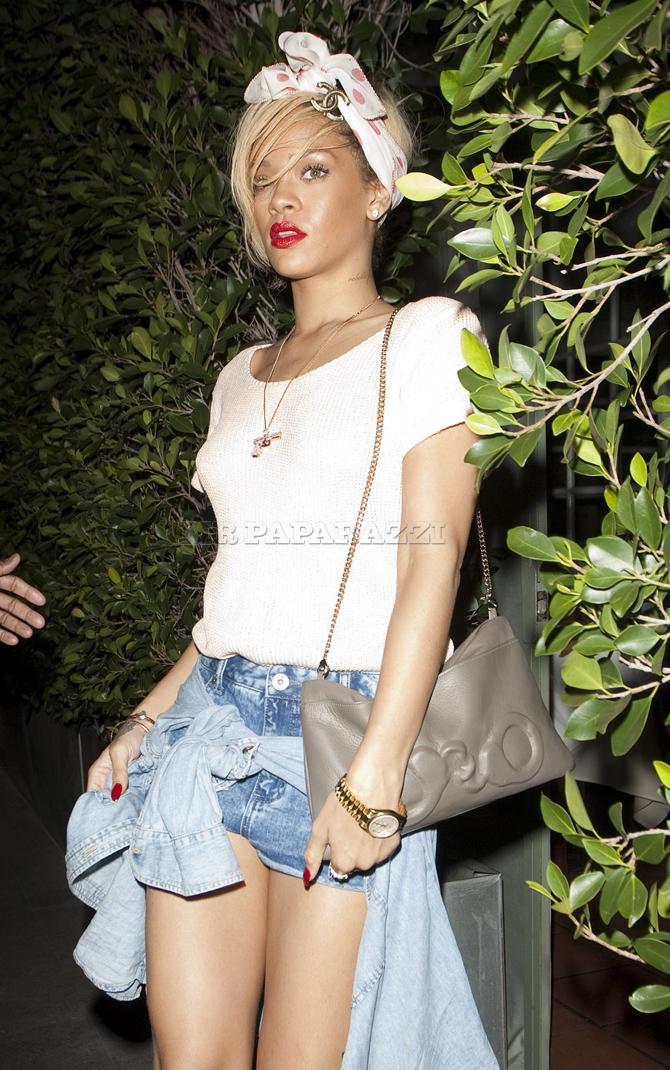 Rihanna has been spotted making a midnight visit to Ashton Kutcher's house.
The "You Da One" singer visited the Two and a Half Men star at around 12am on Wednesday, and didn't leave until four hours later.
Rihanna, 24, arrived with her entourage at the five-bedroom Los Angeles property in a black 4x4 vehicle. The purpose of her visit is not known, but Ashton, 34, is said to be moving out of the rented property soon, as it has reportedly been sold to "Boyfriend" singer Justin Bieber for $10 million.
Ashton moved into the $50,000-a-month house a few months ago and reportedly fell in love with the house because it was an ideal "bachelor pad." The eight bathroom property comes complete with a floating dining room, infinity swimming pool, hot tub, private screening room and an open sky terrace.
"Ashton loved this property. It has bachelor pad written all over it. This neighborhood is stunning. It's a trophy house with a view of all of Los Angeles. It's totally the type of place a hot, single Hollywood guy would want," a source said at the time.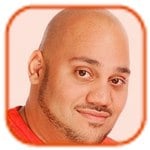 Tweet
Posted by Andru Edwards Categories: Television, Drugs,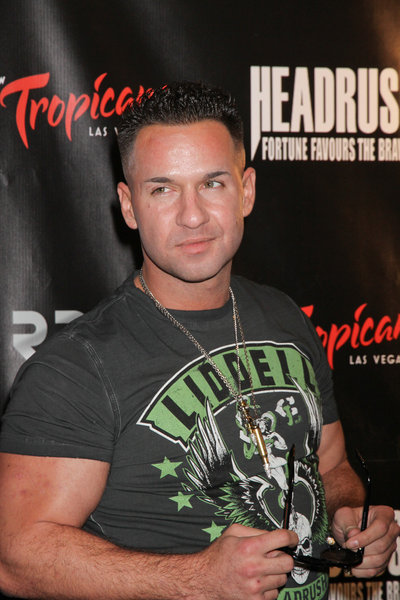 Mike "The Situation" Sorrentino has admitted he's addicted to prescription pills.
The Jersey Shore star recently checked into an undisclosed facility for "much needed rest and recuperation" and has now revealed he is seeking treatment for his reliance on prescription medication.
"I wanted to to set the record straight. I have voluntarily taken steps to get control of a prescription medication problem I had due to exhaustion. I have spent the past several weeks getting treatment for this problem and recuperating from my work and appearance schedule. I appreciate my fans support and love you guys," the reality star said in a post on his Facebook page.
A representative for The Situation - who recently underwent a promotional tour of Australia - had initially claimed the reality TV star wasn't being treated for drug abuse: "He is not in rehab for substance abuse. He has spent the last several weeks at an undisclosed location for much needed rest and recuperation after his extensive production and appearance schedule."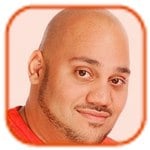 Tweet
Posted by Andru Edwards Categories: Movies, Kind Acts,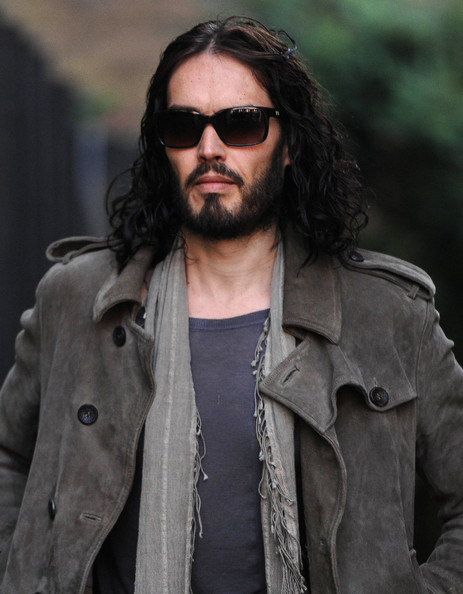 Russell Brand has given $630 to a homeless man.
The 36-year-old Arthur star reportedly saw the man was down on his luck and decided to help him out.
"Russ decided to do something charitable. He met a homeless guy on Hollywood Boulevard, just around the corner from the home he shared with Katy Perry. Russ was with his new girlfriend and they struck up a conversation with the guy. After chatting for a few minutes he decided he wanted to get him a roof over his head for a few nights. So he went over the road and withdrew $630 for him. When Russell handed over the wad of cash, the fella had tears in his eyes. Russ told him to spend it wisely and to make sure he says 'Hello' if they ever cross paths again," a source told The Daily Star.
Meanwhile, the comedian has introduced mum Barbara to new girlfriend, model Nikolett Barabas. The trio were spotted helping Russell house hunt in Los Angeles over the weekend following his arrest for allegedly throwing a paparazzo's iPhone through a window last week.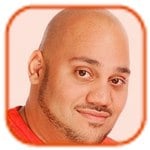 Tweet
Posted by Andru Edwards Categories: Music, Dating, Sex Tapes, Obituaries, Rumors,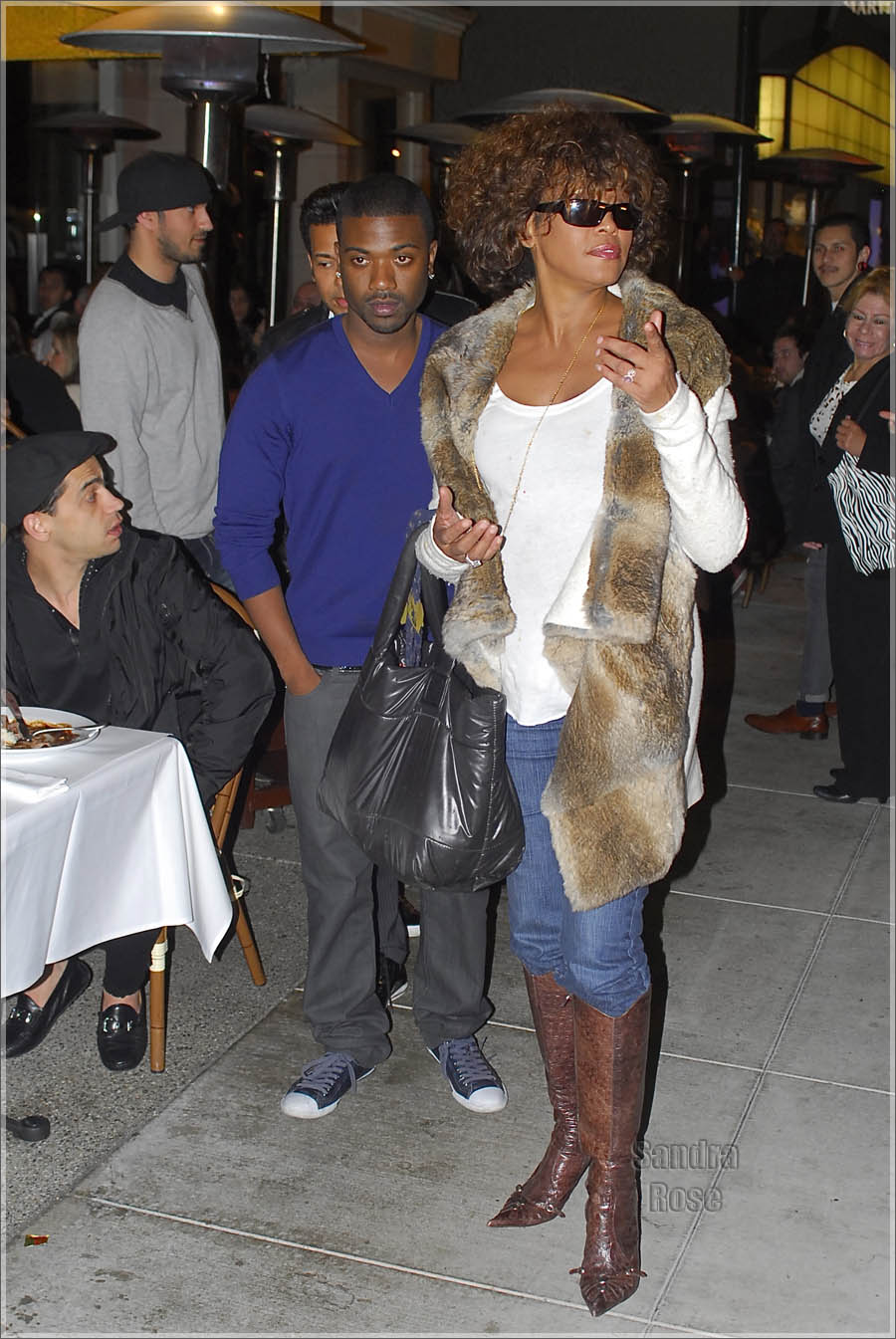 Whitney Houston's boyfriend Ray J reportedly made "a ton" of sex tapes with the late singer.
It is claimed the 31-year-old rapper - who famously starred in a sex tape with Kim Kardashian - has a whole raft of racy films and pictures made during his on-and-off relationship Whitney.
According to Star magazine, the Houstons have begged him not to release anything - but Ray strongly denies any such material exists.
"The Houstons have] been in contact with Ray and told him they do not want any photos or videos painting her in a bad light to come out. [They] explained to Ray that now is the time to honor Whitney, not drag her legacy down," a source said.
But Courtney Barnes, spokesman for Ray J blasted the accusations, telling the Daily Mail newspaper, "The despicable tabloid report claiming the existence of a sex tape between Ray J and Whitney Houston is not true. There is no sex tape. This story along with so many others have been released to sell magazines. There is no sex tape or explicit photos."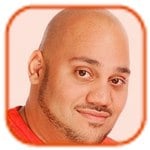 Tweet
Posted by Andru Edwards Categories: Sports, Television, Divorce, Legal Issues, Rumors,
Kris Humphries is planning to "set the record straight" about his marriage to Kim Kardashian.
The NBA player has responded to claims he is seeking a $7 million settlement from the reality star despite having signed a pre-nuptial agreement that entitles him to nothing.
"No demands have been made. While we are encouraged to see an apparent willingness by the other side to put big numbers out in an attempt to settle Mr. Humphries' claims, we respect and will continue to observe the integrity of the legal process. One thing is certain: Kris Humphries intends to set the record straight," his lawyers said in a statement.
Meanwhile, his legal team has vowed to give Kris his day in court. "Much effort and energy to misdirect the public's perception of what transpired between Kim Kardashian and Kris Humphries has taken place over the past several months. This case will not be resolved in the court of public opinion amidst ridiculous and defamatory allegations and personal attacks directed against Kris Humphries. Rather, this case will be appropriately investigated and litigated professionally and with integrity," the statement continued.
Click to continue reading Kris Humphries to Set the Record Straight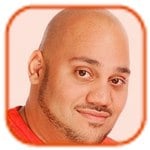 Tweet
Posted by Andru Edwards Categories: Music, Television, Dating, Child Stars,
Justin Bieber refuses to hide his relationship with Selena Gomez.
The couple - who first started dating in 2010 - are often photographed holding hands or enjoying quality time together, and the 18-year-old "Baby" singer believes it would be "unhealthy" to have it any other way.
"There's no way to hide the relationship completely, because then it would be unfair to us. It's like, 'You take this car, and I'll take this car, and then we'll meet up at the spot. Then, you go in this door, I'll go in this door. We'll end up crossing ways. You get back in this car. We'll cross over, do a James Bond. You go through the kitchen. I'll go through the back area. Then we'll meet in the dressing room and see each other.' At that point, it's not even a relationship. You're just hiding from everyone. That's unfair and unhealthy," he said.
His manager Scooter Braun also told Complex magazine that despite the money, cars and adventures, Justin isn't entirely comfortable with fame: "[He] doesn't like being famous. He struggles with not being normal. I'm constantly telling him, 'You're not normal, and since you're having an extraordinary life, I'm holding to you extraordinary standards.'"
© Gear Live Media, LLC. 2007 – User-posted content, unless source is quoted, is licensed under a Creative Commons Public Domain License. Gear Live graphics, logos, designs, page headers, button icons, videos, articles, blogs, forums, scripts and other service names are the trademarks of Gear Live Inc.