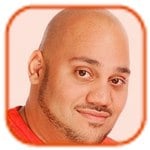 Tweet
Posted by Andru Edwards Categories: Business Tools, News,
If you are looking to have Google spider your site in a more efficient fashion, Google Sitemaps is your answer. Just release by Google, the Sitemaps service allows you to submit an XML index of your website which Google will use to index your content. This take a lot of the guesswork out of Google's end of things. Do note that Google Sitemaps is a supplement to, not a replacement for, its normal indexing service. The result of using the service will be greater indexing and exposure of your site on Google, provided of course that your content warrants it.

Read More

| Google Sitemaps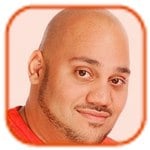 Tweet
Posted by Andru Edwards Categories: Marketing,
All businesses need to advertiser in some fashion sooner or later. Trying to gauge how well a particular product/service will do with any of these forms of advertising can be like predicting winning lottery numbers and trying non-mainstream forms of advertising can be a risky proposition.

How then can you hope to know what will work best before spending your money? MarketingExperiments.com aims to help you do just that by proving a place where other companies publish the details of their ad campaigns and their results. The site covers virtually every form of advertising you can think of and some you probably haven't. The marketing experiments range from three to eighteen months and include budgets ranging from $4500 to $100,000+. The companies participating include some of the largest online names such as eBay and the Bargain Network. Details of the experiments called "Web Clinics" are available as Windows Media and Real Player audio downloads along with written notes showing budgets, timelines and other specifics of the campaigns.

All that and the site and newsletter are completely free.

Read More

| Marketing Experiments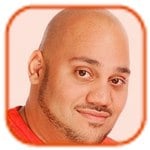 Tweet
Posted by Andru Edwards Categories: Productivity,
One thing that I thoroughly enjoy about being an Internet entrepreneur is that fact that as long as I have an Internet connection and my laptop, I can consider myself to be "at work". For example, I am currently in New York City on vacation (I live in Seattle) posting this from a Starbuck's in Times Square which offers the T-Mobile Hotspot service. This allows me to take a break from sightseeing, grab a Tazo Chai, and check my email all at the same time. No need to worry about getting back to the office! Anyone else out there take advantage of the unique situation us Internet business owners get to enjoy?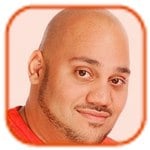 Tweet
Posted by Andru Edwards Categories: Planning,
While this isn't directly related to online business, I think it's always good to have goals to work towards, even if it's an outlandishly priced yacht or home. Forbs has compiled several lists of 2005's most expensive statements of success and a few other things to blow your hard earned money on:

Homes of the billionaires
Most expensive yachts
Most expensive hotels
Most expensive cosmetics
Coolest concept cars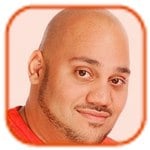 Tweet
Posted by Andru Edwards Categories: News,
A quick note about a new Yahoo! product to be aware of. Yahoo! is now testing their Mindset "intent-driven" search tool. It basically works in a way that allows you to tweak your results by moving a slider between informational and commercial-driven results. Here is an example:
A search for the term "iPod" normally brings Apple's iPod homepage to the top of the results. If I slide the scale all the way over to shopping, the results change giving me a site called Happy Shopping. If I slide it over to the research side, I get iPodLounge as my top result.
What makes this so interesting is that if this takes off, it will makes your site a bit easier to find - whether it is an informational or commercial venture. Happy Shopping would never appear in the top 10 search results for the term "iPod" - let alone number one. However, if a consumer wants to buy an iPod, Yahoo! recognizes that they would get a good deal from Happy Shopping, and places them at the top.

Read More

| Yahoo! Mindset Search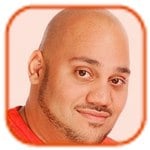 Tweet
Posted by Andru Edwards Categories: News,
If you have recently seen your Google PageRank go AWOL, do not worry. Google is in the midst of a mass update on their internal database, which apparently includes some 3.5 million updates. From the Google Guy himself:
Here's the advice that I'd give now: take a break from checking ranks for several more days. Bourbon includes something like 3.5 improvements in search quality, and I believe that only a couple are out so far. The 0.5 will go out in a day or so, and the last major change should roll out over the next week or so. Then there will still be some minor changes after that as well. So my "weather report" along the lines of http://www.ysearchblog.com/archives/000095.html would be a recommendation that rankings may still change somewhat over the next several days.
Now, there is no guarantee that you will not see a drop in your PageRank. What he is saying is that things may be erratic over the next week or so. Just keep doing what you are doing to get your name out there, and you should (hopefully) be fine.

Read More

| SEO-Scoop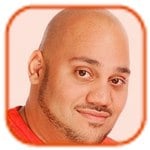 Tweet
Posted by Andru Edwards Categories: Business Tools,
There is a new and interesting way to make money using what would otherwise be empty real estate on your website. A company called SoftwareAdsNow.com is using another company, RegNow, to feed affiliate advertisements for software programs to your site AdSense style. You sign up for an affiliate ID, and that ID is thusly inserted into all ads displayed on your website. You can configure the stylistic appearance of the ads, as well as categories of software that you would or would not like to have appear. Of course, you will only earn a commission based on the sales - not clicks. Still, it is an interesting hybrid of two popular money-earning models.

Read More

| SoftwareAdsNow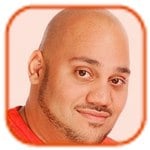 Tweet
Posted by Andru Edwards Categories: Business Tools,
It's time for me to go shopping for a new notebook PC, with all the light business notebooks to choose from, I some free time over several days comparing some of the better options out there. Full story after the jump.
Click to continue reading A Notebook Fit For A Business Owner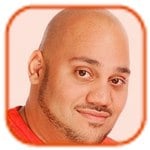 Tweet
Posted by Andru Edwards Categories: Planning,
Business 2.0 has an interesting article on how some companies are going from broke startups to multi-million dollar enterprises almost overnight on a shoestring budget and minimal employees. The article discusses how these clever entrepreneur used outsourced workers and free "Buzz Marketing" tactics such as exploiting blogs and online forums to beat much bigger rivals. I especially found interesting the list of companies/products that became successful due to being featured on high-traffic blog sites. Buzz Marketing, a trendy name for word-of-mouth advertising, has been a hot topic over the last few years as ad firms try to figure out how to get people talking about products and services without being sniffed out as blatant advertising. Some even go so far as to hire people who post in forums and chat rooms under the guise of fans, customers or just you average Joe asking questions to start a conversation about the product or service being promoted. Buzz Marketing (or "guerilla marketing" as I like to call it) can make your business a success at little to no cost. Just make sure that if you launch a campaign of this type, you keep you methods low key and relevant to the content of the sites you post on. Being seen as "trying" to advertise can not only wined up getting you no customers but can get you a bad reputation. Here's an old but still good article on Buzz Marketing from BusinessWeek online.

Read More

| Business 2.0 (subscription required)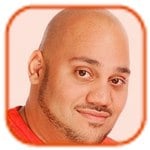 Tweet
Posted by Andru Edwards Categories: News,
Intel announced the launch of its new Pentium D dual-core processor, as well as the accompanying 945 chipset, this past Thursday. During the launch, Intel failed to talk about the new digital rights management technology featured in the new platform. This is really the beginning of the trusted computing (TC) age. TC is basically DRM at the processor level rather than in software. TC will make it much harder for you to run unlicensed software. In the first version of TC, pirate software could be detected and deleted remotely. The plus here is that if you run a business where you distribute shareware which has an expiration date - try before you buy - you now have the opportunity to greatly reduce the instances of your material being pirated.
© Gear Live Media, LLC. 2007 – User-posted content, unless source is quoted, is licensed under a Creative Commons Public Domain License. Gear Live graphics, logos, designs, page headers, button icons, videos, articles, blogs, forums, scripts and other service names are the trademarks of Gear Live Inc.