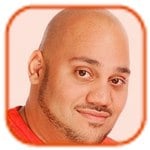 Tweet
Posted by Andru Edwards Categories: Planning,
What is kakorrhaphiophobia? Aside from being a word that is near impossible to pronounce correctly, it happens to be a morbid fear of failure. One of the things about starting a business on the Internet is that since the medium is still relatively new, and Internet users can be fickle, there is a lot of risk involved. Once you get started there will be so many things you will need to do to keep things afloat depending on what type of business you are choosing to run. The thing is, you really should expect to fail in certain aspects of your business at least once. The following article takes a look at a few key areas in which you should not only expect to fail in at some point, but how to learn from it and use it to your advantage in the future.

Read More

| SitePoint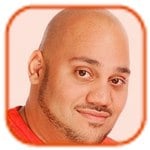 Tweet
Posted by Andru Edwards Categories:
Entrepreneur.com has released it's 2005 list of the 100 fastest growing companies in America with Huron Consulting Group, an IT consulting firm topping off the list. There's quite a few internet marketing related business on the list with two in the top ten alone. It's been a good year for internet advertising with estimates around $8.5 billion. That's a lot of Google AdWords, Viagra emails and "Shoot the president and win an iPod" ads.

Read More

| Entrepreneur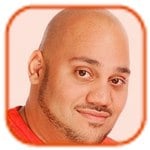 Tweet
Posted by Andru Edwards Categories: Business Tools,
Yahoo! has begun the rollout of their Yahoo! Publisher service, offering a $5000 prize to the site which most creatively implements the new service, namely Y!Q. Y!Q allows site visitors to perform a contextual search in relation to the content that is displayed on the current page. For example, if I was at a site reading about the latest version of the Apple PowerBook and used the Yahoo! Publisher contextual search, it would display the most relevant search results at that moment in time regarding the new PowerBook. To me, it looks similar to Vibrant Media's IntelliTXT ads, which I actually don't mind too much.

Read More

| Y!Q Beta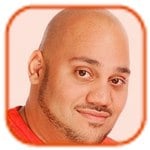 Tweet
Posted by Andru Edwards Categories: Blogging, RSS,
Google AdSense has truly become the love of the Internet as far as monetizing a website goes. It is simple to apply for, and incorporate into any website. With a bit of tweaking, you can instantly add hundreds, if not thousands of dollars to your revenue using this tool. Recently Google has moved AdSense For Feeds into beta. This product is simply used to place Google AdSense ads into your RSS feed, providing an easy way to monetize RSS. A few larger blogs have been accepted into the beta program, including Weblogs, Inc. and Lockergnome. Google requires that a site have at least 100 RSS subscribers in order to be accepted into the program, but they have been turning down sites which have many times more than that minimum requirement. If you have an RSS feed and an AdSense account, you can apply for AdSense For Feeds.

Read More

| AdSense For Feeds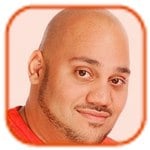 Tweet
Posted by Andru Edwards Categories: Productivity,
Nowadays, Internet access is as close as your nearest coffee shop. The trick is finding which one offers Wi-Fi service. The Wi-Fi Digital Hotspotter aims to help in your quest by proving information on signals up to 200 feet away. Using two AAA batteries, the Hotspotter lists signal strength, SSID, channel, and even security status. In other words, all the essentials needed to allow you to judge where you should head if you need quick Wi-Fi access on the go. You can pick one up for about $60.00.

Read More

| ThinkGeek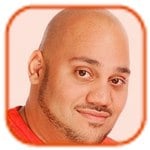 Tweet
Posted by Andru Edwards Categories: Marketing,
On the Internet, you have the opportunity to make money by selling your own products and/or services, but that does require you to develop concepts and hang on to inventory. Luckily, there are other avenues available on the Internet in which you can make money if you are willing to put effort into it. One such way is to promote products as an affiliate.
An affiliate is basically a website or person who acts as a salesman for a larger website providing goods or services. Basically, the site will provide you with banner ads, links, and other materials for you to use to generate sales or leads for their product. Each time someone purchases, views, or clicks through to the web site of the advertiser, the affiliate (you) gets a commission. One of the most popular affiliate programs on the Internet happens to come from Amazon. You can sign up as an Amazon Associate, and gain access to images and a link generator which allows you to sell Amazon products directly on your website. If someone purchases an item on Amazon by using your link or image, you will receive a cut. Here is a brief rundown:
Associates drive Internet traffic to Amazon.com through specially formatted links that allow Amazon to track sales and other activity.
Associates earn up to 10% in referral fees on all qualifying revenue made through their links.
Amazon sends quarterly payment to Associates.
Another great affiliate program is the one run by the iTunes Music Store. The iTunes Affiliate Program. It pays 5% of all revenue generated from your links. These are just two examples of ways you can make money using the lure of products from other, more well known resources. If you have had success with affiliate programs, let us know about it in the comments.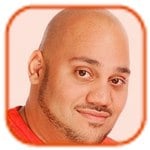 Tweet
Posted by Andru Edwards Categories: Planning,
I just read a great example of how to not grow your company and maintain good rapport with potential clients. Unfortunately, I have seen it too many times. If you are trying to sell a product or service, you need to know that you will more than likely not be the only one selling it. Based on this fact, you will win some - and you will lose some. The key is to be gracious in defeat. If you are trying to pitch to someone, and they choose a competitor, always let them know that you appreciated their consideration of your services. You never know - they may choose to go with you in the future. Whatever you do, do not become another statistic:
One finalist in the process replied with a snide comment to me after I informed the firm that I was moving forward with someone else. I thanked him for his time, and he replied with a curt email that read, simply:

"even though you wasted it."

That's simply bad form.
As you can imaging, this service provider will not be getting a return call - no matter how good his work may be.

Read More

| SitePoint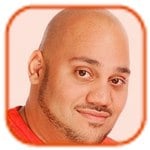 Tweet
Posted by Andru Edwards Categories: Business Tools, Software,
These days, Microsoft Internet Explorer really is a risk to use. It is full of holes which can allow others to manipulate your computer, either through taking control of it manually or via spyware. Alternative browsers like Firefox and Opera offer great peace of mind as well as increased functionality. Check out this article which compares feature sets, as well as usage on systems wunning Windows 2000, Mac OS X 10.3.9, and SuSE Linux 9.1. Remember, Opera does have a small fee associated with it, so keep that in mind when comparing.

Read More

| NewsForge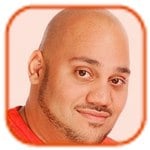 Tweet
Posted by Andru Edwards Categories: Marketing,
One thing your visitors will not appreciate is your site taking more of their time than it needs to. One thing which you may think is a cool addition is the splash page. Hey - it delivers your logo straight to your captive audience, and you can even play a cute flash video with matching audio! Bad move. When someone types in YourSite.com, they want to see the information that they are looking to find in the smallest amount of time possible. Any type of introductory page will take time to load, and usually requires a click for the reader to move on and get to the content navigation tools. My advice is to simply leave it out - it is useless and really is more of a turn off if anything.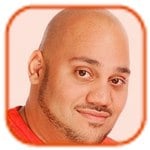 Tweet
Posted by Andru Edwards Categories: Business Tools, Productivity,
PalmOne has finally made the official announcement of their LifeDrive multimedia PDA. If you are a Palm user, this is the one to look for in the next week or two, which is when they are expected to hit retail. This thing has a 4GB mini hard drive with 16 MB of built-in ROM and a 416MHz XScale processor. Keeping with the times, the LifeDrive also supports 802.11b WiFi and BlueTooth on the Palm OS 5.4 (Garnet) software. A 320 x 480 pixel 65,000 color touch screen round thing thing out. You can expect to drop $500 on this bad boy, but from what reviewers are saying, it may be well worth the price of admission.
© Gear Live Media, LLC. 2007 – User-posted content, unless source is quoted, is licensed under a Creative Commons Public Domain License. Gear Live graphics, logos, designs, page headers, button icons, videos, articles, blogs, forums, scripts and other service names are the trademarks of Gear Live Inc.