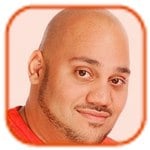 Tweet
Posted by Andru Edwards Categories:
Continuing with the top ten so-and-so kick I have been on over the past few days, I actually really liked this one. While it really can pertain to anything, it certainly holds well in the entrepreneurial environment. These are ten things that anyone can do to ensure that they are successful. One thing is certain - you must realize that you yourself are in charge of your future, and no one else can affect it unless you allow them to. Focusing back on the list, I actually think the most powerful one on there is that it is important to remember who you meet. Everytime I get someone's business card, I take the information and throw it into my Address Book. I sync it to my cell phone from my computer so that I always have the names and contact details of everyone I have met. You never know when the networking you have done will pay off - but you will never find out if you forget who you meet.
Click to continue reading Ten Things You Can Do To Jump Start Success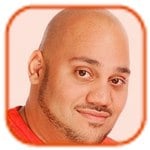 Tweet
Posted by Andru Edwards Categories:
A few weeks back we talked a bit about Google's latest update, codenamed Bourbon. Now that the dust has settled, we are now excited to bring you the information every web developer wants. This resource breaks down how Google works as far as spidering websites and ranking them after the Bourbon update. Google is monitoring everything they can at this point. For example, if you register your domain name for 1 year, you are hurting yourself. If you register for at least two, you do yourself a great service. The reason behind this is that Google understands that most spammers register domain names for short periods of time since they won't be using them for longer than a few months. Check out the article for more tips.
Click to continue reading The Secret To Great Google Ranking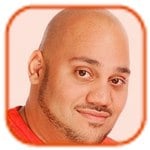 Tweet
Posted by Andru Edwards Categories:
Just about everyone and their mother has Google AdSense running on their website, and with good reason, as AdSense has proven to be a massive success for just about everyone who has tried it. It is a quick and easy way to monetize a page. What you may not know is that there are plenty of alternatives to Google AdSense. In fact, there is even a way to ensure that when AdSense doesn't have any ads to show for a particular page/section of your website, that the space redirects to an alternative network. This ensures that you always have the opportunity to make money with your work.
Click to continue reading Alternatives To Google AdSense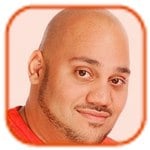 Tweet
Posted by Andru Edwards Categories: Planning,
A few weeks ago, we brought you the most expensive statements of success. Well, in order to gain enough cash to invest in a mansion or yacht, you need to handle your money wisely. CNN Money has come up with a list of "The 50 Smartest Thing To Do With Your Money", looking at options for investing, saving, and buying real estate. It's a good read to keep you grounded when you are staring a $5,000 affiliate check in the face, thinking of all the ways you can spend it on "fun". When it comes to business, slow and steady wins the race.

Read More

| CNN Money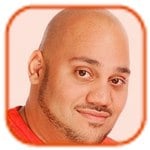 Tweet
Posted by Andru Edwards Categories: Planning,
I happened upon 24 Hour Laundry today after someone pointed me in their direction, and gave the blog a read. My first thought was "Why are they talking about something that they aren't going to talk about yet?" What I mean is, 24 Hour Laundry's latest post tells us what the service is not rather than what it actually is. Now, I know that is a way to build hype and keep the casuals coming back in anticipations - but why not just tell us what is going on? In all honesty, I think that this approach may actually deter folks. My approach is to keep quiet until I am ready to launch - but once I get to that point, I go full steam ahead. In talking to a colleague about this earlier, I was told to check out Mark Fletcher's comments on 24 Hour Laundry. I was glad to see that someone agreed with my thought process. Give it a read to see what I mean. EDIT: Someone else agrees as well.

Read More

| Winged Pig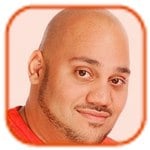 Tweet
Posted by Andru Edwards Categories: Design,
One thing that new web designers should be aware of are Cascading Style Sheets. The Internet is taking a turn, moving most things that were done in straight HTML to CSS. If you are looking to put a new site up on the web, check out HTML Dog. HTML Dog is a guide and resource, for beginners and experts alike, to the most commonly used technologies in making web pages - HTML and CSS. I have found this site to be comprehensive, easy to understand, and always up to date. I have recommended many a friend who was looking to create, or update, their internet presence to this website. Heck, if after reading a bit you are still a bit confused, they even offer design and consulting services.

Read More

| HTML Dog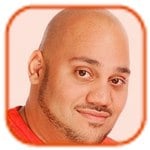 Tweet
Posted by Andru Edwards Categories: News,
Take something as basic as clothing, add the type of community and interactivity of the internet to the design process and what do you get? Open source clothing of course.

Full story after the jump.
Click to continue reading Unique Business Watch: Open Source Clothing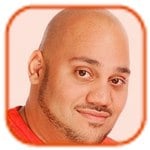 Tweet
Posted by Andru Edwards Categories: Business Tools, Productivity,
Toshiba is introducing a new business grade notebook computer. If you just want a portable, no frills system, this would be a great steal. The 14-inch WXGA unit includes the Intel Centrino chipset with optional NVIDIA GeForce Go 6200 video platform. The best part, it weighs right around five pounds, and will cost less than $1,000.

Read More

| Network World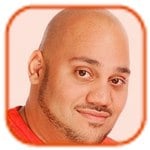 Tweet
Posted by Andru Edwards Categories: Marketing,
Gone are the days when putting audio on your website consisted of subjecting your visitors to gaudy musical fanfares and various clichéd sound effects. Fortunately, audio has now become a lot more sophisticated and new techniques that allow audio to be streamed have made it possible to use your own voice as a highly effective marketing tool.


Most visitors to your website will have computers with audio capabilities. Using your own voice, you can deepen the impact of your sales message and develop a stronger connection with your visitors. Many websites using streaming audio to promote and sell services claim that audio increases their conversion by as much as 300%! Learn how to put audio to use after the jump.
Click to continue reading Seven Ways to Warm Your Prospects Using Website Audio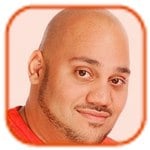 Tweet
Posted by Andru Edwards Categories: Productivity,
As a businessman, CEO, or entrepreneur, one thing that people will tell you that you need to know is the art of being shrewd. Others will say it's all about hustle. While these factors are important, I actually think that the art of getting people to buy into your ideas is huge. You may need to convince a vendor or business partner to buy into an idea that you know is a stretch, but will work. You may need to simply negotiate rates for a service you would like to use. No matter what it is, it is good to know how to get your point across in the greatest way possible. This article gives great insight into not only how to time your pitch right, but how you need to personally prepare for these moments and do the research.

Read More

| How to Pitch An Idea
© Gear Live Media, LLC. 2007 – User-posted content, unless source is quoted, is licensed under a Creative Commons Public Domain License. Gear Live graphics, logos, designs, page headers, button icons, videos, articles, blogs, forums, scripts and other service names are the trademarks of Gear Live Inc.