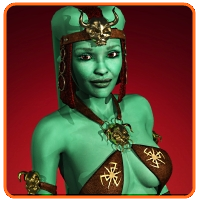 Tweet
Posted by Patrick Lambert Categories: Corporate News, Social Media, Video Services,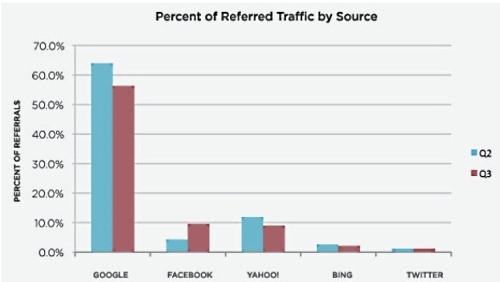 When it comes to online video, no one serves more data than Google, mostly through YouTube. However, the second place spot has recently been taken by Facebook. This spot used to be owned by Yahoo!, but now the social networking site has reached the second rank as a source of traffic for people watching videos online, according to a recent report from Tubemogul and Brightcove. It's still far behind Google, at 9.6% versus over 50% for the search giant. When it comes to amount of minutes watched however, surprisingly Twitter users seem to surpass Facebook, according to the report. The firms list other results like which types of media brands are most successful in the full PDF file linked below.
Read More

| Tubemogul (PDF)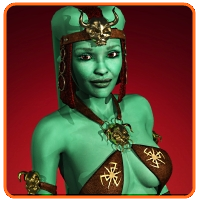 Tweet
Posted by Patrick Lambert Categories: Design, Social Networks,

Yesterday Facebook went down for a few minutes, but not before some users started to notice various changes throughout the site. It appears now that the social networking site pushed some features that they didn't intend and reverted them back soon after. Mashable has a gallery of screenshots provided by users, showing what have to be a bunch of upcoming features that Facebook plans on rolling out. While they have all been reverted, it seems like Facebook is testing new Fan pages, the memories service which allows users to view photos grouped by year, a lightbox photo viewer which zooms into pictures without loading a new page, and an outside news feed in the filters list.
Read More

| Mashable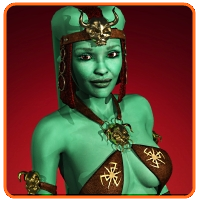 Tweet
Posted by Patrick Lambert Categories: Corporate News, News,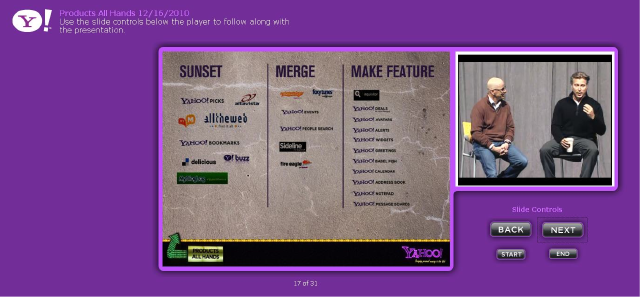 What started off as a leaked screenshot on Twitter, which launched a large amount of speculation, turns out to be a number of products being merged or killed by Yahoo! Following their recent round of layoffs, it appears that the company announced at an internal meeting that they will be refocusing their efforts, and this includes cutting down on their number of products and services. According to the screenshot, products to be shut down include MyBlogLog, Yahoo! Picks, AltaVista, Yahoo! Bookmarks, Yahoo! Buzz and Delicious. Others will be merged into other offerings.
While there is no official announcement yet, a Yahoo! spokeperson said: "Part of our organizational streamlining involves cutting our investment in underperforming or off-strategy products to put better focus on our core strengths and fund new innovation in the next year and beyond. We continuously evaluate and prioritize our portfolio of products and services, and do plan to shut down some products in the coming months such as Yahoo! Buzz, our Traffic APIs, and others. We will communicate specific plans when appropriate." The reactions have been quite vivid on Twitter and Facebook, especially as it pertains to Delicious, a social bookmarking service.
Read More

| Yahoo! News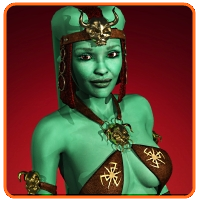 Tweet
Posted by Patrick Lambert Categories: Social Networks,
Ever since Facebook added photo tagging, it has become one of the most popular photo sharing service online; but tagging can be a chore, especially when you have to tag hundreds of photos containing the same person. Recently, they made it a bit easier by allowing users to type one name and apply it to multiple photos. Today, Facebook is taking it even further with the introduction of tag suggestions. Based on a facial recognition system, the social network site looks at each new image that is submitted and suggests your name if you've been tagged before, as well as names of friends. This makes tagging more intuitive and look less like extra work. The Facebook blog is quick to add that you can customize that feature in your privacy settings, and turn off the possibility of being suggested in photos.
The feature should be coming to United States users in the coming weeks. The suggestion page will simply appear after you upload photos when the new service is available, and will help keep your life's precious moments more personalized.
Read More

| Facebook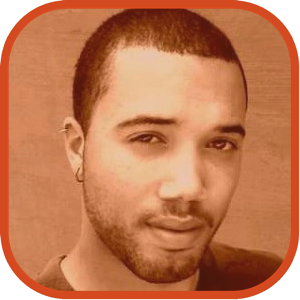 Tweet
Posted by John Kilhefner Categories: News, Social Media, Social Networks,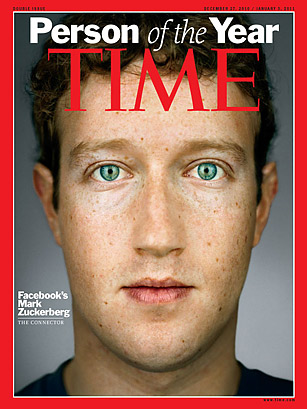 TIME Magazine can't stress enough the fact that their Person of the Year award "is not an honor". In 1938, Adolf Hitler was named TIME Magazine's Person of the Year. Unlike Hitler, however, Mark Zuckerberg fast tracked the world to complete connectivity through a global social network. And at a baby-ish 26 years of age, billionaire college dropout Zuckerberg is responsible for leading 550 million (or 1 out of every 12 people) into the social network at an astounding rate of 700,000 a day. If 700,000 is too big a number to comprehend, imagine that if you lived for 700,000 days you'd be 1,918 years old; which by that time Facebook would have added over 490 billion members, or about 72 times the Earth's current population. Starting to get the picture? There's no doubt that Facebook is a social revolution that won't go the way of the dinosaur - *cough* MySpace *cough*. But the bigger question is where will it go?
Click to continue reading Mark Zuckerberg: TIME Magazine Person of the Year
Read More

| Time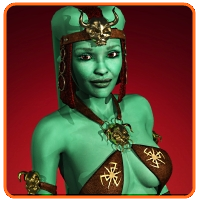 Tweet
Posted by Patrick Lambert Categories: Social Media, Social Networks,

Twitter published a report this week of the top trends of 2010 from the 25 billion tweets sent over its network this past year. In their Year in Review, they show lists of trending topics organized by subject, everything from news, to people, technology, sport and television. A lot of news events figure predominantly, such as the Haiti earthquake and gulf oil spill, as well as many topics of popular culture like Harry Potter, Glee, and the FIFA World Cup. It reflects well what the world has been buzzing about over the year, or at least that portion of the world that's on Twitter.
Read More

| Twitter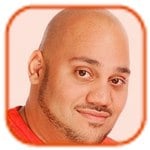 Tweet
Posted by Andru Edwards Categories: Corporate News, Legal, News,
PayPal is the latest WikiLeaks opponent to be hit with a denial of service attack by anti-piracy group Operation Payback, joining the growing ranks of WikiLeaks opponents that have been targeted.
Operation Payback has also indicated that Amazon is its next target.
"The attacks slowed the Web site itself down for a short while, but did not significantly impact payments," said a PayPal spokesperson.
Last week, PayPal permanently restricted the account used by WikiLeaks "due to a violation of the PayPal Acceptable Use Policy." In a blog post on Wednesday, PayPal general counsel John Muller said that the company's "difficult decision was based on a belief that the WikiLeaks Web site was encouraging sources to release classified material, which is likely a violation of the law by the source."
Muller said PayPal will release the remaining funds to the foundation that was raising money for WikiLeaks, though the organization's account will remain restricted.
Click to continue reading WikiLeaks supporter 'Operation Payback' targets PayPal, Amazon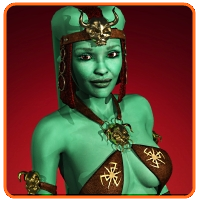 Tweet
Posted by Patrick Lambert Categories: Partnerships, Social Networks,

When Twitter launched NewTwitter, their revamped web site, one of the improvements they added was the ability to embed pictures, music and videos in tweets. Anytime someone would link to a YouTube video for example, instead of appearing as a link on the Twitter site, the video contest would appear embedded in the Twitter app. Yesterday, Twitter announced that many more services are now supported by their embedding feature. Now, anytime a user links to Blip.TV, Instagr.am, Rdio, SlideShare and DipDive, the content will appear embedded right on Twitter. This is good news for users of the Twitter site, and something a lot of stand alone clients would benefit from. The company also says that they will keep adding more services in the coming months. It's interesting to see all the different ways Twitter can extend what 140 characters can contain.
Oh and remember, you can follow Gear Live on Twitter as well!
Read More

| Twitter Blog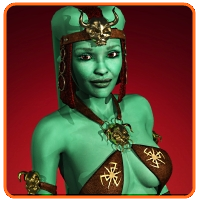 Tweet
Posted by Patrick Lambert Categories: Business Tools, Social Networks,

When people speak of social networks, a lot of the conversation these days is focused on Facebook and Twitter, but in the business world, LinkedIn is where the action is. Today, the business social networking site has started offering a "Share" button to web publishers, very similar to the one already available from Facebook. The new button allows readers to share content from sites they visit with their LinkedIn connections. Several button sizes and options are available for publishers to choose from. Competition in the sharing area is of course very high, with many sites already offering Facebook, Digg, and Twitter buttons. It's unclear if many sites will jump in and add LinkedIn sharing links, or if those will remain confined to the business world.
Read More

| LinkedIn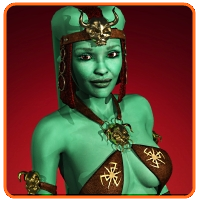 Tweet
Posted by Patrick Lambert Categories: Acquisitions, Rumors, Startups,

Following a week of rumors about a Groupon buyout, it seems now that Google could be buying the small company for $2.5 billion, according to internal sources. While neither company will comment on rumors, VatorNews quotes an internal source that confirmed the news to them. This would be a big deal for the small company since it could then use Google's intensive data on maps, locations and userbase, which could allow them to expand past the current select list of cities that they cover. Also, the acquisition makes sense for Google as they've been trying to grow Google Places, and compete with the likes of Facebook.
Read More

| VatorNews

© Gear Live Media, LLC. 2007 – User-posted content, unless source is quoted, is licensed under a Creative Commons Public Domain License. Gear Live graphics, logos, designs, page headers, button icons, videos, articles, blogs, forums, scripts and other service names are the trademarks of Gear Live Inc.