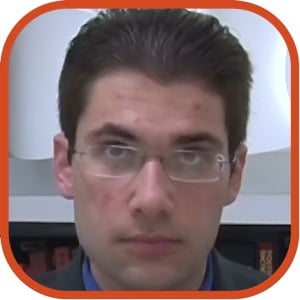 Posted by Ariel Levin-Waldman Categories: News, Social Media, Social Networks,

Over a year ago, Yahoo purchased the blog host Tumblr for $1.1 billion. Today their investment is not looking so good. Rather than seeing growth, in the past six months Tumblr had lost over 7 million users.
Back in December, Tumblr boasted 49 million regular users. As of yesterday, consumer reports showed only 42 million. That's a 15 percent drop in traffic, presenting a problem for Yahoo, which has been trying to attract advertisers for the blogging service in order to monetize it.
When Yahoo first made the purchase, they stated that they would not make changes, and true to their word, Tumblr has remained more or less the same as it has been for years. No overhead policy change can really explain the loss of users (and consequently revenue.)
Click to continue reading Tumblr user numbers in massive freefall
So, Jerry Yang has left Yahoo!. Of course, we're interested in knowing how new Yahoo! CEO Scott Thompson would handle addressing the news to his crew, and we've got the full email below to show what he had to say. Spoiler: he has nothing but good things to say about Yang, and Yahoo! as a whole:
Dear Fellow Yahoos,

By now, I think everyone has heard that Jerry has decided that it is time for him to pursue other interests outside of Yahoo! and has resigned all of his positions with Yahoo!.

Obviously, I've only been here a short time, but Jerry has had a strong influence on me. I know that when the Board appointed me as CEO, it was one major step in their plan to help restore Yahoo! to a path of robust growth and industry-leading innovation. When I came on board, Jerry shared with me his confidence that the company had the foundation and resources necessary to achieve those objectives. The more I dig in, the more I'm convinced that Jerry is right to have that confidence that Yahoo! can realize its still enormous potential, and I share it.

So it was very encouraging that even as he leaves the company, Jerry expressed his enthusiasm for our ability to create "an exciting and successful future" together – a powerful endorsement from one of the two people who know this company best. Personally, I am grateful for the support and warm welcome Jerry provided me in my early days here. His insights and perspective were invaluable, helping me to dig deeper – more quickly than I could have on my own – into some of the key elements of the company and how it operates.

Jerry will clearly be missed, but he has left an indelible imprint on this company he co-founded and built and an internet industry he helped pioneer. The high standards he set for engineering excellence and a constant push for innovation will remain among the guideposts for our path forward. Please join me in wishing him all the very best in this new phase of his life. I assure you, we will make him proud.

Scott
Yahoo co-founder Jerry Yang has resigned from its board of directors according to the company.
"My time at Yahoo!, from its founding to the present, has encompassed some of the most exciting and rewarding experiences of my life," Yang wrote in a letter to chairman Roy Bostock. "However, the time has come for me to pursue other interests outside of Yahoo! As I leave the company I co-founded nearly 17 years ago, I am enthusiastic about the appointment of Scott Thompson as Chief Executive Officer and his ability, along with the entire Yahoo! leadership team, to guide Yahoo! into an exciting and successful future."
Yang's departure follows the recent appointment of Scott Thompson as CEO, who replaced the ridiculous Carol Bartz after she was fired. Many have called for Yang's departure for years, and the day has finally come.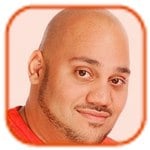 Posted by Andru Edwards Categories: Corporate News, Features,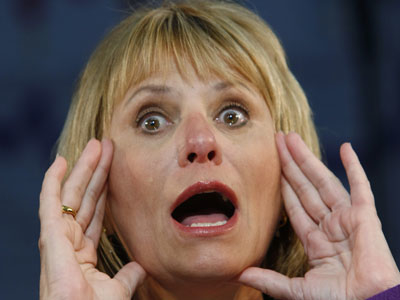 Yahoo's chairman of the board fired CEO Carol Bartz yesterday, to the shock of virtually no one, given both Yahoo's troubles and her notorious attitude. Bartz apparently got the news over the phone, and went right to her iPad to dash off a public message about the news. The company's CFO, Tim Morse, has taken over as interim CEO, stewarding a ship that has largely floundered under Bartz.
It's common for CEOs to make headlines, though Bartz often made them for the wrong reasons, to the point where if you saw a story about her, you could almost be sure it was some kind of gaffe. While Yahoo wasn't in the best shape when she took over, the company hasn't really "stabilized" like she wanted, and it doesn't appear much closer to achieving its apparent goal of re-inventing itself as a content provider and distributor, the search-engine wars largely ceded to Google. On top of that, her employees don't think much of her, giving Bartz a dismal 33 percent approval rate, according to Glassdoor.com. (Steve Jobs' rating, by comparison, was 97 percent when he resigned from Apple).
With the benefit of hindsight, the signs were there from the get-go. Bartz admitted that when she came on board she did so reluctantly, ultimately persuaded to take the job by Yahoo co-founder Jerry Yang. Her lucrative compensation was the topic of much discussion, and her initial statements about her plans for the company were anything but composed.
As time went on, Bartz' failures became more apparent. Her problems as CEO of Yahoo come down to three basic issues:
Click to continue reading Why Carol Bartz failed as Yahoo CEO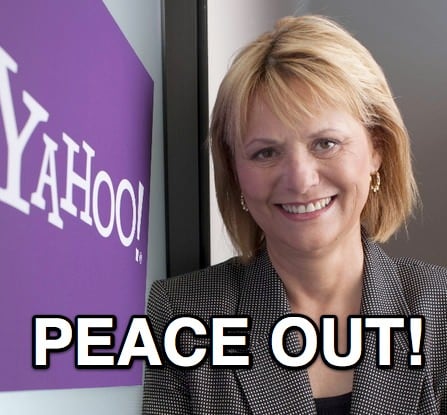 Carol Bartz has been future endeavored from her post as Yahoo! CEO, with CFO Tim Morse moving up to take over. Bartz didn't seem to be a good fit for Yahoo! in my opinion, as she failed to really set the company on any certain course since being named CEO back in January 2009. She notified all company employees with the following email:
To all,

I'm very sad to tell you that I've just been fired over the phone by Yahoo's Chairman of the Board. It has been my pleasure to work with all of you and I wish you only best going forward.

Carol
Sent from my iPad
Interesting that she uses an iPad after trashing the device last year, no?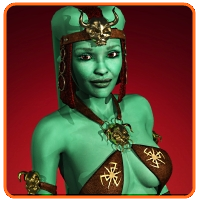 Posted by Patrick Lambert Categories: Corporate News, Social Media, Video Services,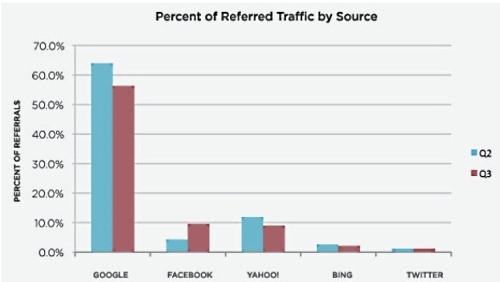 When it comes to online video, no one serves more data than Google, mostly through YouTube. However, the second place spot has recently been taken by Facebook. This spot used to be owned by Yahoo!, but now the social networking site has reached the second rank as a source of traffic for people watching videos online, according to a recent report from Tubemogul and Brightcove. It's still far behind Google, at 9.6% versus over 50% for the search giant. When it comes to amount of minutes watched however, surprisingly Twitter users seem to surpass Facebook, according to the report. The firms list other results like which types of media brands are most successful in the full PDF file linked below.
Read More

| Tubemogul (PDF)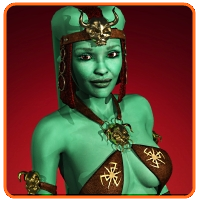 Posted by Patrick Lambert Categories: Corporate News, News,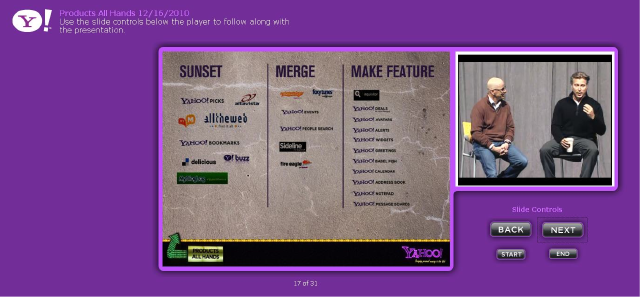 What started off as a leaked screenshot on Twitter, which launched a large amount of speculation, turns out to be a number of products being merged or killed by Yahoo! Following their recent round of layoffs, it appears that the company announced at an internal meeting that they will be refocusing their efforts, and this includes cutting down on their number of products and services. According to the screenshot, products to be shut down include MyBlogLog, Yahoo! Picks, AltaVista, Yahoo! Bookmarks, Yahoo! Buzz and Delicious. Others will be merged into other offerings.
While there is no official announcement yet, a Yahoo! spokeperson said: "Part of our organizational streamlining involves cutting our investment in underperforming or off-strategy products to put better focus on our core strengths and fund new innovation in the next year and beyond. We continuously evaluate and prioritize our portfolio of products and services, and do plan to shut down some products in the coming months such as Yahoo! Buzz, our Traffic APIs, and others. We will communicate specific plans when appropriate." The reactions have been quite vivid on Twitter and Facebook, especially as it pertains to Delicious, a social bookmarking service.
Read More

| Yahoo! News
© Gear Live Media, LLC. 2007 – User-posted content, unless source is quoted, is licensed under a Creative Commons Public Domain License. Gear Live graphics, logos, designs, page headers, button icons, videos, articles, blogs, forums, scripts and other service names are the trademarks of Gear Live Inc.