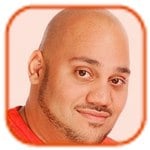 Posted by Andru Edwards Categories: Corporate News, Features,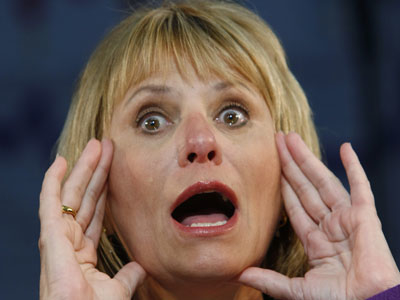 Yahoo's chairman of the board fired CEO Carol Bartz yesterday, to the shock of virtually no one, given both Yahoo's troubles and her notorious attitude. Bartz apparently got the news over the phone, and went right to her iPad to dash off a public message about the news. The company's CFO, Tim Morse, has taken over as interim CEO, stewarding a ship that has largely floundered under Bartz.
It's common for CEOs to make headlines, though Bartz often made them for the wrong reasons, to the point where if you saw a story about her, you could almost be sure it was some kind of gaffe. While Yahoo wasn't in the best shape when she took over, the company hasn't really "stabilized" like she wanted, and it doesn't appear much closer to achieving its apparent goal of re-inventing itself as a content provider and distributor, the search-engine wars largely ceded to Google. On top of that, her employees don't think much of her, giving Bartz a dismal 33 percent approval rate, according to Glassdoor.com. (Steve Jobs' rating, by comparison, was 97 percent when he resigned from Apple).
With the benefit of hindsight, the signs were there from the get-go. Bartz admitted that when she came on board she did so reluctantly, ultimately persuaded to take the job by Yahoo co-founder Jerry Yang. Her lucrative compensation was the topic of much discussion, and her initial statements about her plans for the company were anything but composed.
As time went on, Bartz' failures became more apparent. Her problems as CEO of Yahoo come down to three basic issues:
Click to continue reading Why Carol Bartz failed as Yahoo CEO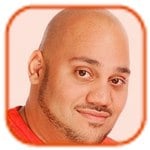 Posted by Andru Edwards Categories: Corporate News, Social Networks, Startups,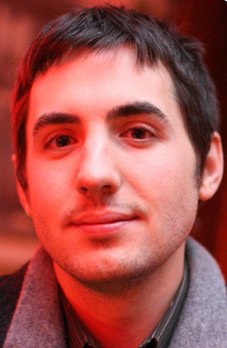 Kevin Rose has stepped down from Digg, he confirmed Friday evening via Twitter.
"Wow, tons of questions - I'll confine advising Digg/ on the board of directors, & taping Diggnation (as I have been since [CEO Matt Williams] joined)," Rose tweeted.
TechCrunch's Michael Arrington originally broke the story. According to Arrington, Rose is leaving Digg to focus on a new startup he's founded. In fact, Rose is closing out a $1 million funding round for the new company.
Rose founded Digg in 2004. However, the last year wasn't exactly smooth sailing for the company. Former CEO Jay Adelson left Digg in April after he and Rose had a falling out, Arrington said. Rose took over the post briefly, until former Amazon exec Matt Williams was hired as Digg's new chief.
But Digg's issues have been more than managerial.At its peak, the link-sharing site had more than 40 million unique monthly visitors. In August, Digg rolled out the somewhat controversial version 4 update. The redesign was intended to curb the overwhelming authority of the dominant power users, but it was immediately hit with bugs and delays, as well as the disdain of some long-time users.
Click to continue reading Kevin Rose leaves Digg, has new startup in stealth mode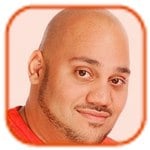 Posted by Andru Edwards Categories: News, Planning, Startups,
Andrew Mason, founder and CEO of Groupon, has issued an apology to customers in Japan by way of a YouTube video today. The apology is in relation to a New Years deal that ended up being a catastrophe. Food delivery business Bird Cafe has been featured on Groupon in the past, but the restaurant was overwhelmed by the volume of orders that came with the New Years osechi meal. Many meals were delivered late, while others were on time, but in "terrible condition." Groupon reimbursed all customers for the purchased and apologized in an email, but it's great to see Mason step up and personally apologize on video. Leaders of other companies might take notice--this is how you step up and own a mistake your company made.
Groupon is in the process of educating its merchants on "capacity planning" to avoid similar problems in the future.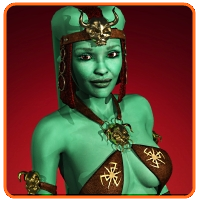 Posted by Patrick Lambert Categories: Social Networks,
Ever since Facebook added photo tagging, it has become one of the most popular photo sharing service online; but tagging can be a chore, especially when you have to tag hundreds of photos containing the same person. Recently, they made it a bit easier by allowing users to type one name and apply it to multiple photos. Today, Facebook is taking it even further with the introduction of tag suggestions. Based on a facial recognition system, the social network site looks at each new image that is submitted and suggests your name if you've been tagged before, as well as names of friends. This makes tagging more intuitive and look less like extra work. The Facebook blog is quick to add that you can customize that feature in your privacy settings, and turn off the possibility of being suggested in photos.
The feature should be coming to United States users in the coming weeks. The suggestion page will simply appear after you upload photos when the new service is available, and will help keep your life's precious moments more personalized.
Read More

| Facebook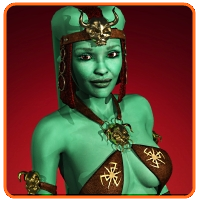 Posted by Patrick Lambert Categories: Business Tools, News, Social Media,

This morning Facebook announced improvements to their iPhone and Android apps, as well as changes to how they handle their sign-on platform. First, the new Groups and Places features are now fully integrated into both apps, which also brings up the Android app to be on par with the iPhone one. This will allow you to take part of all those groups while on the go. Their mobile apps hadn't been updated in a while, so it's good to see the company commit themselves to the mobile space. As a side note, they did comment that Facebook had no plan to make a phone of their own, preferring to instead bring their platform to the devices that people use.
The second part of the announcement dealt with single sign-on. Mark Zuckerberg described the troubles and frustrations that entering usernames and passwords could be on a phone, and their approach to solving it. They are now providing developers with a way to integrate a single button that will log users to their services. Now, to log into any mobile site or service that supports this feature, all you'll have to do is click on the button "sign in with Facebook". No more username or password to remember. They showed the Groupon and Zynga apps which will support this feature soon, with many more on board.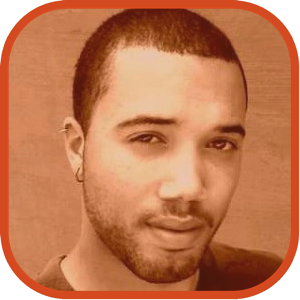 Posted by John Kilhefner Categories: Productivity, Social Media,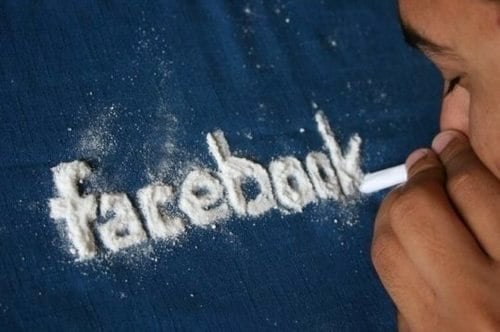 To the artist, distractions are all too familiar. Often times rearing their ugly head under clever guises to fool you. The Victorian poem by Alfred Lord Tennyson, Lady of Shallot, symbolized the quandary that writers and others of a creative nature face - to watch the world or to live within it. It used to be that the most prevalent form of distraction to the creator came in the form of booze, drugs, and other destructive vices. However, in the digital age distractions invade our personal space with the dexterity of pop up ads. Charming and inviting as they may be, submitting to these distractions sends productivity packing back to the assembly lines.
As I sit here writing this in between drags of a cigarette, I can't help but think about all the distractions that come to light when working day in and day out on a computer. The main culprit (besides philosophy and smoking) is none other than Facebook (dun dun dunnn!). I'm sure there are more than a few of you out there that have fell prey to the time consuming nature of the social networking phenomena. To remedy my ailment I even went so far as to deactivate my Facebook. But it was short lived.
Click to continue reading My Struggle With Facebook Addiction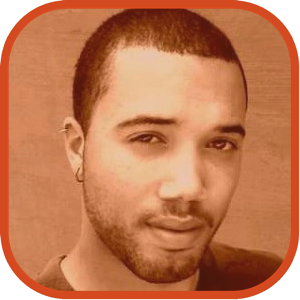 Posted by John Kilhefner Categories: News, Social Media,
It seems that the social networking site Facebook is a lot more social than previously thought. That is, thanks to Ron Bowes of Skull Security, who created a 2.8GB torrent file containing the personal information of about 1/5th the total number of users on Facebook (500 million for those who haven't heard.)
Ron accomplished this by crawling Facebook's open access directory with a program that stored and filed each users data. The victims come in the form of FB users who have not changed their privacy settings to avoid search engine detection. The torrent contains the profile information of each stalked users most intimate details, such as addresses, phone numbers, and the URL to each of their profiles. Also, searching a logged user's Facebook profile will allow you to search their friends list and find people despite their unique privacy settings.
Ron is under legal authority in how he obtained the information, so nothing illegal has been committed. But you may want to think twice about what you are sharing with others in your social network, before your entire life becomes public domain for some creep browsing torrents.
Read More

| Thinq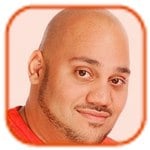 Posted by Andru Edwards Categories: News,
It has just been announced that Amazon has purchased the vastly popular Internet shoe retailer Zappos for $850 million. The sale, confirmed in a letter sent from Zappos CEO Tony Hsieh to his employees, was for $807 million in Amazon stock, plus $40 million in cash and restricted stock.
Amazon CEO Jeff Bezos has also given some feedback on the acquisition as part of a video that he put out today, embedded above.
You can check out the full press release, after the break.
Click to continue reading Amazon acquires Zappos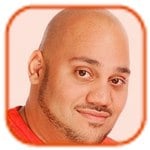 Posted by Andru Edwards Categories: Business Tools, News, Product Offers, Productivity,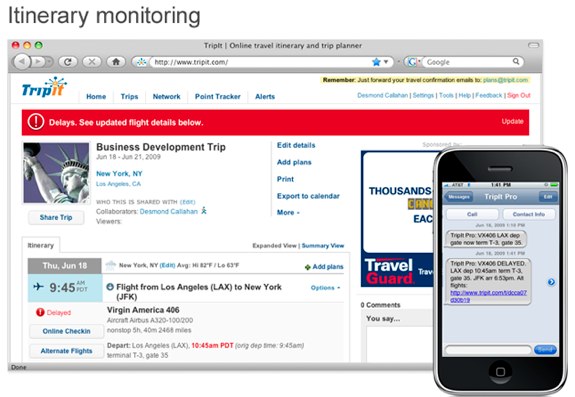 Make no mistake, we are huge fans of TripIt, and have been using the trip managing site for two years now. I'd always wondered when I would be able to pay for the excellent service, and that answer came with today's launch of TripIt Pro. TripIt Pro, first and foremost, stays on top of your flight plans and sends you text messages about flight delays, cancellations, and even gate changes (which is awesome.) In the event that a delay will mean you missing a connecting flight, TripIt will even let you know of alternate flights that will get you to your destination, including flight status and what seats are available. As you can see, TripIt is definitely trying to bring it with TripIt Pro.
According to the company, another much-requested feature has been added, that being a point tracker that keeps track of frequent flyer miles and hotel points that you rack up during travel. It's nice to have that in your travel dashboard. Lastly, there is the Inner Circle, which basically let's you set other specific TripIt members as contacts who can always view any of your itineraries, helpful for those of us with spouses or office assistants, where it would be helpful for them to just get those details without any action needed to be taken on your own.
TripIt Pro will cost $99 per year, and at that price, is well worth it if you travel often. Even better, though, is that from now through July 31, you can sign up and pay just $49 per year. If you sign up now, you will stay on a $49 per year price for every renewal period, until you cancel the service.
Read More

| TripIt Pro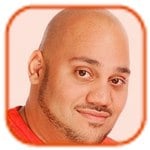 Posted by Andru Edwards Categories: Productivity,
Kris Krug is here at Gnomedex to talk to us about taking better pictures. He goes into tips:
Light in the Eyes: You want to try and get light in the eyes.
Evaluate the Light: Sun? Shade? Incandesent? Halogen? Look around and find highlights, spotlights, and shadows, and then put your subject in good light. Look for reflection and light in the eyes, and if possible, use lamps.
To shoot in low light: Turn your ISO UP, Increase your aperture (make number lower), decrease your shutter speed, focus manually if autofocus fails you, tinker with manual settings/metering, brace on things (tripod, wall, gear bag)
Reflections are Yummy: Look for puddles, glass, metal, shiny floors that may have reflections in them, and then take an image of that reflection.
Focus on a theme: Black and white, portraits, funny faces, laptop stickers, over-exposed. This will give you a goal.
Learn Your Camera: Isolate the variables like depth of field, shutter speed, aperture, ISO, etc. ALso, Tinker, tweek, shoot a bunch of photos, share them, get feedback, and feel free to change up your style. Share your gear by finding someone you can test out lenses, flashes, etc. with. Last, but certainly not least, set the white balance.
Take a look at your background: No trees sprouting out of peoples heads, less busy puts more focus on the subject.
Fill the frame: Hold your hand out, and if your subject isn't bigger than your hand, you are too far away.
Get High! Swing Low: People look better from above, so stand on things, lay down, get the angle, and change your perspective. This is why people are always taking MySpace photos by holding their phone above themselves.
Tips for being a good subject: Laugh, smile, have fun. Make eye contact with the camera. Stand in the light.
Camera buying advice: Lenses are more important than the body. You should spend 2/3 of your camera budget on your lens. Don't fall for megapixels. Look for manual controls. Cameras from Canon, Nikon, and Fuji are great.

You can find Kris at Static Photography. This dude is an amazing photographer.
© Gear Live Media, LLC. 2007 – User-posted content, unless source is quoted, is licensed under a Creative Commons Public Domain License. Gear Live graphics, logos, designs, page headers, button icons, videos, articles, blogs, forums, scripts and other service names are the trademarks of Gear Live Inc.