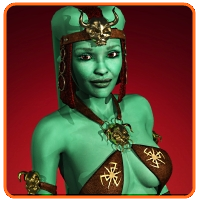 Posted by Patrick Lambert Categories: News, Social Media,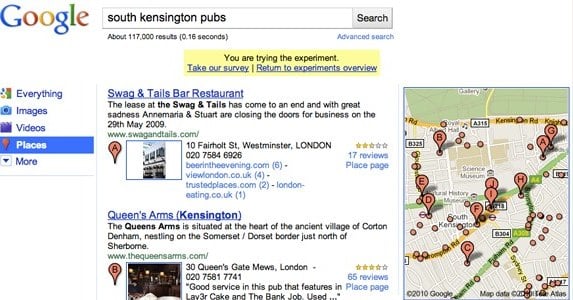 Today Google introduced a new service on their official blog, the Place Search tab on their home page. Not so much a completely new service, more like a merging of several offerings, this tab shows search results in a way that is more intuitive and useful for when you're looking for specific places.
When you enter search terms, such as "pizza Chicago", Google will try to guess when you're looking for a specific place instead of a website. When that's the case, the results page will be more optimized towards local search. Not only will you see a list of web sites, but now a map will be prominently shown, as if you had done the search inside of Google Maps, and it will also include reviews, links to specific business listings, images, and so on.
While it's being introduced as a new feature, I see it more as an extension of their current search, Maps, Images and location data. Still, it should make search more intuitive, and now that the company is competing with Facebook Places, Foursquare, and other such social sites, they need to keep innovating to stay relevant.
Read More

| Google Blog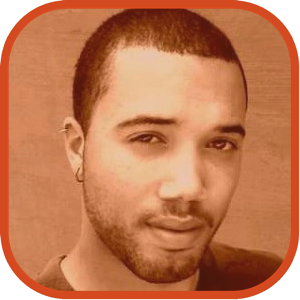 Posted by John Kilhefner Categories: Productivity,
Google recently updated their blog with a post titled "Veni, Vidi, Verba Verti". Being that there are not too many Latin speakers around, I am sure you were confused by this, and even more so by the subsequent foreign text. However, by using Google's new translator you can make sense of it all in just a matter of seconds. For instance, the title translated to roughly "I Came, I Saw, I Translated the Words".
Click here for the Latin Google post, and here for Google Translator. Here is the Google post in its translated entirety:
"That language barriers be torn away and the knowledge of the world is made accessible and useful, translation systems of many languages of the nations were created by us. Today, we announce the first language translation system by which no native speakers now make use of: the Latin. Being but a few speak Latin daily, year by year more than a hundred thousand American students receive the National Latin Exam. Besides many people all over the world study Latin.

This Latin translation system rarely be used to translate e-mails or understand the subtitles of YouTube videos. But many that are ancient books of philosophy, of physics and of mathematics are written in Latin. But many thousands of books are in Google Books, who have whole passages in Latin.

Translating by machine from Latin is difficult and our grasp of grammar not without error. The Latin is unmatched because most of them Latin books have already been written and only a few of the new shall be hereafter. Many have been translated into other languages and these translations we use to train our translation system. Since this system translates books well similar to those from whom he learned, our ability to translate famous books (such as The Gallic War Caesar 's) is already good.

The next time you find a Latin passage or you need help with the Latin writings, try this."
Read More

| Google Blog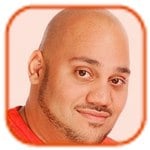 Posted by Andru Edwards Categories: Business Tools, Features, Legal,
Danny Sullivan is the Editor-in-Chief of Search Engine Land, here to talk about search. He talks about how we used to get info. That would be the library, friends, family, and encyclopedia (which weren't written by everyone.) The search revolution started the information retrieval revolution, and the change from that is still underestimated. In 2000, a "Consumer Daily Question Study" was conducted, 74 people recorded all questions they sought answers to, and the majority of respondents used search engines to find the answer to their questions. Search engines were at 32%, while libraries were just 3%.
Today, 58% of people use the internet if they need an answer, while 53% turn to a professional.
Danny brought up a question - if you need the phone number of the Edgewater hotel next door, how would you find it? Most in audience would search Google, one or two would call 411, and less would use the Yellow Pages. 49% of internet users search every day. That is up 30% from 2006. Jumping off the web, location apps on the iPhone is also search, GPS is search, TV is search. These are all different ways that we are able to use search.
As more becomes searchable, and as serch becomes more used, we get collisions between real life and online life.
US Navy building in San Diego that no one really saw from the air until now, thanks to Google Maps. $600,000 will be spent to reshape the building due to concerns.
Google StreetView has some conflicts as well. There are positives and negatives, and Danny gives examples of both.
So what is the balance? Do we let anyone remove anything from Google and other search engines?
Danny is now calling people in the audience, whose phone numbers he pulled off of search. He then asked them about different things in their life that he was able to find using the Internet. Things like Amazon, Flickr, Google, microblogs, etc. It's a valid point to show that you can get a lot of information about someone by just using Google. Aside from "personal" info on web, searches we make are personal. What about the issue where Viacom demanded all the searches done on YouTube in history from Google? Location apps are cool, though now more people know your location. Does Apple know all the places you go by way of your iPhone? Is there even a way to "clear" this data?
The conundrum now is that more is being made searchable, more people are searching and we've hardly figured out the issues.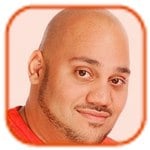 Posted by Andru Edwards Categories: Advertising, Design, Revenue,

Now this is good news for those of you who run websites - Google has just launched Google Co-Op. The goal of Google Co-Op is to allow a user to create and integrate a customized version of the Google search engine into their website. You are able to specify which sites you want your Co-Op site to search, which means results will be displayed only for those sites you choose.
Aside from choosing which site(s) you want to include, you also have the choice of customizing the look and feel of the results page, how content in the results should be prioritized, and even if others can contribute as well.
It appears, however, that the home run here is that Google Co-Op gives the options of displaying your AdSense ads in the sidebar, providing the possibility of increased revenue. If you make a large portion of your income from Google AdSense, this becomes a no-brainer. Not only can you incorporate your AdSense into search results, but you can also ditch your current site search tool, as Google will likely do a better job.
Read More

| Google Co-Op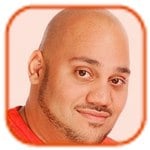 Posted by Andru Edwards Categories: Blogging, Software,
Video is starting to take off in a big way on the Internet, what with services like Google Video, YouTube, Blip.tv, and others. If you have access to a camera and a Mac, the video lesson from the French Maid Podcast (above) should serve you well to beginning your way to creating video for the Internet. Wanna make money? Upload your videos to Revver for a revenue share.
Anyone out there doing video for the Internet? Feel free to share the tools you use, or other general tips.
© Gear Live Media, LLC. 2007 – User-posted content, unless source is quoted, is licensed under a Creative Commons Public Domain License. Gear Live graphics, logos, designs, page headers, button icons, videos, articles, blogs, forums, scripts and other service names are the trademarks of Gear Live Inc.