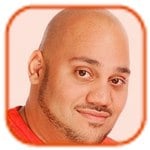 Posted by Andru Edwards Categories: Blogging, Business Tools, Features, Planning,
Beth Kanter is a technology trainer for non-profit organizations. Online, she blogs at Beth's Blog. She experiments with all types of social media tools. Things like Facebook, FriendFeed, Flickr, Qik, etc.
Today Beth is going to talk about how she has raised money to support disadvantaged children in Cambodia.
Make it Personal - When you talk about your cause, you make it very personal. Beth has adopted two children from Cambodia. However, there are kids in Cambodia who don't have adoptive parents, and some are even considered the head of their household, due to not having parents.
Stories - Tell stories about the kids and the impact that the foundation she was working with was having on the children. Also share stories about what she learned doing the work, as it was unfolding.
Three Rs of Network Weaving- Relationship building, Rewards, and Reciprocity. Putting that into action, Beth told stories about the t-shirts that she was able to get as part of her fundraising efforts. She blogged about the issues, and she continued interweaving those relationships that she was building.
Fun, Humor, Easy, Passion
- Beth's birthday was during the campaign, and she used Facebook to ask her friends to donate $10 to the cause. She also made a series of videos with her kids to attempt to solicit her network. That got others to solicit their networks.
In the middle of the campaign, Beth just continued blogging and sharing about the campaign using the different networks and tools at her disposal. She tried to focus on people that had larger networks, counting on the compounding effect.
Beth than put out a challenge - can we get 250 people to donate $10 to send someone to college? I have sent the link out to my Twitter network, and I am putting it here now. If you have $10 (or $5, or even $1) to help someone less fortunate than you, please go here: Beth Kanter's call to action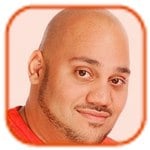 Posted by Andru Edwards Categories: Blogging, Features, Planning,
We are ready to chat with Mark Bao, the 16-year old entrepreneur, and the youngest person to ever speak at Gnomedex. Mark runs Avecora, which does web apps. In the future they hope to do social consumer electronics. He also won me over by introducing himself as an avid Gear Live reader, as we got into a conversation about the BlackBerry Thunder.
Generation Y.5, how will they affect the future of technology? FIrst, they have more exposure to new technology. Companies are making it easier for technology to be used, but also this generation is more used to having it around and therefore more comfortable with it. Next, tech innovators and entrepreneurs will be brought out of this generation, and as such, there is a change in career paths, jobs, and influence. There is an expectation in more social features. Also, this generation is used to the age of data. This also spurs shorter attention spans. If something isn't interesting, they know they can just got find something else due to the vast wealth of data.
Francine talks about things she grew up without. No Facebook, Fax, Computer, Fax, Intel, McDonald's, Computers, etc. What she did have was privacy, security, clean air, healthcare, two parent household, and an extra-marital affair that no one found out about.
Francine wonders how much "in the way" the older Gen X generation is, as it pertains to Gen Y moving ahead and doing what they need to do. School in its present form isn't teaching what is needed for upcoming jobs. Sure, it teaches history, sciences that are valid, etc., but is missing the technologies that are necessary for those that are entering into the new industries. For Gen Y.5, school, college, jobs are becoming meaningless as it pertains to business, finance, and tech.
The big change came when mobile came to the forefront, having a communication system that allows you to socially interact in a multitude of ways from wherever you are. Voice, text, social networks, etc. As it pertains to privacy, most Gen Y.5ers don't really care about privacy, nor do they use the privacy features offered by networks like Facebook.
The one thing I think might have been missed, is that Mark is a very, very special case. However, most 16-year olds are not like Mark. They will mostly have regular jobs. Sure, they will use more tech, but right now most of them are using text messaging, MySpace, and Facebook - not selling companies, and creating new startups.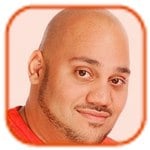 Posted by Andru Edwards Categories: Business Tools, Features, Legal,
Danny Sullivan is the Editor-in-Chief of Search Engine Land, here to talk about search. He talks about how we used to get info. That would be the library, friends, family, and encyclopedia (which weren't written by everyone.) The search revolution started the information retrieval revolution, and the change from that is still underestimated. In 2000, a "Consumer Daily Question Study" was conducted, 74 people recorded all questions they sought answers to, and the majority of respondents used search engines to find the answer to their questions. Search engines were at 32%, while libraries were just 3%.
Today, 58% of people use the internet if they need an answer, while 53% turn to a professional.
Danny brought up a question - if you need the phone number of the Edgewater hotel next door, how would you find it? Most in audience would search Google, one or two would call 411, and less would use the Yellow Pages. 49% of internet users search every day. That is up 30% from 2006. Jumping off the web, location apps on the iPhone is also search, GPS is search, TV is search. These are all different ways that we are able to use search.
As more becomes searchable, and as serch becomes more used, we get collisions between real life and online life.
US Navy building in San Diego that no one really saw from the air until now, thanks to Google Maps. $600,000 will be spent to reshape the building due to concerns.
Google StreetView has some conflicts as well. There are positives and negatives, and Danny gives examples of both.
So what is the balance? Do we let anyone remove anything from Google and other search engines?
Danny is now calling people in the audience, whose phone numbers he pulled off of search. He then asked them about different things in their life that he was able to find using the Internet. Things like Amazon, Flickr, Google, microblogs, etc. It's a valid point to show that you can get a lot of information about someone by just using Google. Aside from "personal" info on web, searches we make are personal. What about the issue where Viacom demanded all the searches done on YouTube in history from Google? Location apps are cool, though now more people know your location. Does Apple know all the places you go by way of your iPhone? Is there even a way to "clear" this data?
The conundrum now is that more is being made searchable, more people are searching and we've hardly figured out the issues.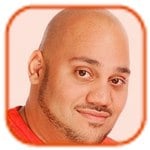 Posted by Andru Edwards Categories: Productivity,
Kris Krug is here at Gnomedex to talk to us about taking better pictures. He goes into tips:
Light in the Eyes: You want to try and get light in the eyes.
Evaluate the Light: Sun? Shade? Incandesent? Halogen? Look around and find highlights, spotlights, and shadows, and then put your subject in good light. Look for reflection and light in the eyes, and if possible, use lamps.
To shoot in low light: Turn your ISO UP, Increase your aperture (make number lower), decrease your shutter speed, focus manually if autofocus fails you, tinker with manual settings/metering, brace on things (tripod, wall, gear bag)
Reflections are Yummy: Look for puddles, glass, metal, shiny floors that may have reflections in them, and then take an image of that reflection.
Focus on a theme: Black and white, portraits, funny faces, laptop stickers, over-exposed. This will give you a goal.
Learn Your Camera: Isolate the variables like depth of field, shutter speed, aperture, ISO, etc. ALso, Tinker, tweek, shoot a bunch of photos, share them, get feedback, and feel free to change up your style. Share your gear by finding someone you can test out lenses, flashes, etc. with. Last, but certainly not least, set the white balance.
Take a look at your background: No trees sprouting out of peoples heads, less busy puts more focus on the subject.
Fill the frame: Hold your hand out, and if your subject isn't bigger than your hand, you are too far away.
Get High! Swing Low: People look better from above, so stand on things, lay down, get the angle, and change your perspective. This is why people are always taking MySpace photos by holding their phone above themselves.
Tips for being a good subject: Laugh, smile, have fun. Make eye contact with the camera. Stand in the light.
Camera buying advice: Lenses are more important than the body. You should spend 2/3 of your camera budget on your lens. Don't fall for megapixels. Look for manual controls. Cameras from Canon, Nikon, and Fuji are great.

You can find Kris at Static Photography. This dude is an amazing photographer.
© Gear Live Media, LLC. 2007 – User-posted content, unless source is quoted, is licensed under a Creative Commons Public Domain License. Gear Live graphics, logos, designs, page headers, button icons, videos, articles, blogs, forums, scripts and other service names are the trademarks of Gear Live Inc.