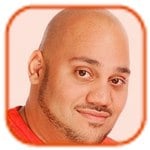 Posted by Andru Edwards Categories: Corporate News, Features,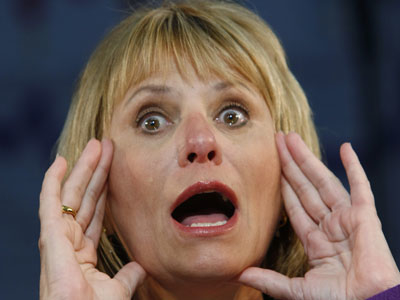 Yahoo's chairman of the board fired CEO Carol Bartz yesterday, to the shock of virtually no one, given both Yahoo's troubles and her notorious attitude. Bartz apparently got the news over the phone, and went right to her iPad to dash off a public message about the news. The company's CFO, Tim Morse, has taken over as interim CEO, stewarding a ship that has largely floundered under Bartz.
It's common for CEOs to make headlines, though Bartz often made them for the wrong reasons, to the point where if you saw a story about her, you could almost be sure it was some kind of gaffe. While Yahoo wasn't in the best shape when she took over, the company hasn't really "stabilized" like she wanted, and it doesn't appear much closer to achieving its apparent goal of re-inventing itself as a content provider and distributor, the search-engine wars largely ceded to Google. On top of that, her employees don't think much of her, giving Bartz a dismal 33 percent approval rate, according to Glassdoor.com. (Steve Jobs' rating, by comparison, was 97 percent when he resigned from Apple).
With the benefit of hindsight, the signs were there from the get-go. Bartz admitted that when she came on board she did so reluctantly, ultimately persuaded to take the job by Yahoo co-founder Jerry Yang. Her lucrative compensation was the topic of much discussion, and her initial statements about her plans for the company were anything but composed.
As time went on, Bartz' failures became more apparent. Her problems as CEO of Yahoo come down to three basic issues:
Click to continue reading Why Carol Bartz failed as Yahoo CEO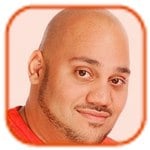 Posted by Andru Edwards Categories: Corporate News, News,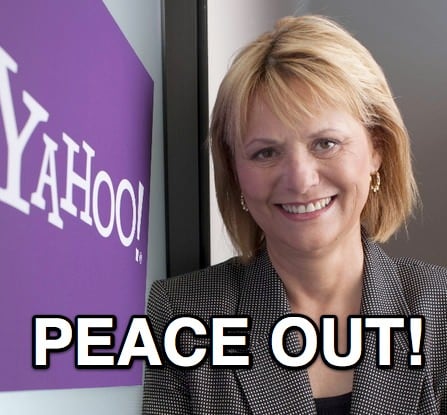 Carol Bartz has been future endeavored from her post as Yahoo! CEO, with CFO Tim Morse moving up to take over. Bartz didn't seem to be a good fit for Yahoo! in my opinion, as she failed to really set the company on any certain course since being named CEO back in January 2009. She notified all company employees with the following email:
To all,

I'm very sad to tell you that I've just been fired over the phone by Yahoo's Chairman of the Board. It has been my pleasure to work with all of you and I wish you only best going forward.

Carol
Sent from my iPad
Interesting that she uses an iPad after trashing the device last year, no?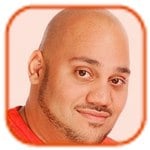 Posted by Andru Edwards Categories: Acquisitions, Corporate News, Funding, Mobile,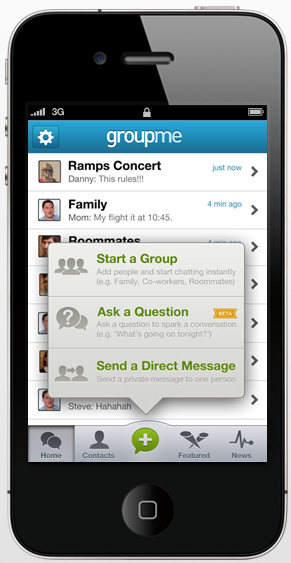 Skype might still be in a holding pattern from Microsoft's May announcement that it was acquiring the company for $8.5 billion, but that hasn't stopped Skype from picking up a brand-new purchase of its own. The company announced today that it is planning to acquire GroupMe, a group text messaging and conference calling service that's just a year and change into its existence.
The actual cost of the acquisition and other terms of the transaction won't be disclosed, according to Skype's announcement.
"The acquisition of GroupMe complements Skype's leadership in voice and video communications by providing best in class text-based communications and innovative features that enable users to connect, share locations and photos and make plans with their closest tie," reads Skype's statement.
Click to continue reading GroupMe acquired by Skype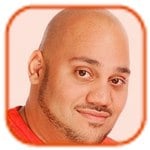 Posted by Andru Edwards Categories: Acquisitions, Business Tools, Corporate News, Startups,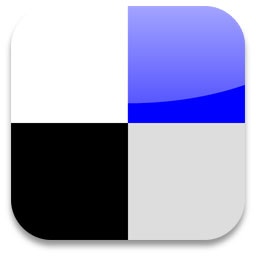 Delicious, the social bookmarking service that was spun out of Yahoo last December, has been acquired by the founders of YouTube, who have formed a new startup, AVOS.
The acquisition was confirmed by Delicious, which confirmed the deal via its blog. Yahoo will continue to operate the site until July, when it will pass to AVOS, which is being run by the founders of YouTube, Chad Hurley and Steve Chen.
"Today, we're pleased to announce that Delicious has been acquired by the founders of YouTube, Chad Hurley and Steve Chen. As creators of the largest online video platform, they have firsthand experience enabling millions of users to share their experiences with the world," Delicious said in its blog post. "They are committed to running and improving Delicious going forward."
Click to continue reading Delicious isn't dead! YouTube founders buy Delicious from Yahoo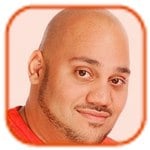 Posted by Andru Edwards Categories: Corporate News, Features, Social Networks,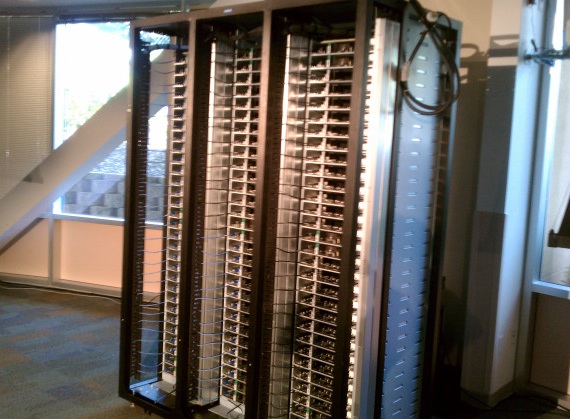 Facebook began showing off its plans for a new data center and server design on Thursday. It will be called the "Open Compute Project," executives said.
Facebook is making the design documents and specifications public at OpenCompute.org. The company claims that the design of the new servers is 38 percent more power efficient than its older designs, and costs 24 percent less to make.
Graham Weston, the chairman of Rackspace, said that his company would use the new Open Compute servers in its own designs, and Zynga's chief technical officer said that his company would take a serious look at adding the new technology to its own cloud.
Industry executives said that the new server designs will have a positive impact not just on the IT industry, but also with emerging countries that may not have the R&D resources to design their own power-efficient servers and data centers. Instead, they said, they can leverage the collective expertise. With the cost savings that the new server designs enable, those savings can be passed along to service companies that use web hosting to drive their businesses.
"This is how Facebook kicks Google's ass," said Robert Scoble, a blogger for Rackspace, one of the companies that will use the technology. The new data center does not use a "chiller," he said. Instead, it puts fine particles of water in the air and cools the server through evaporative cooling.
Click to continue reading Facebook 'Open Compute Project' aims to change the server industry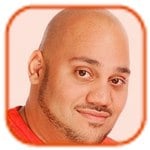 Posted by Andru Edwards Categories: Corporate News, Mobile, Startups,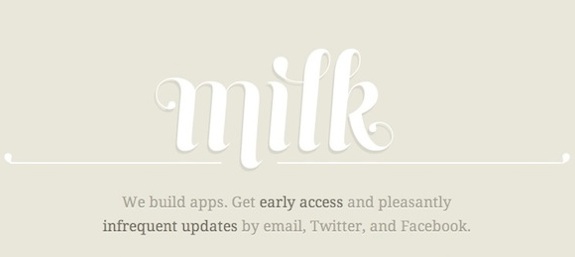 It hasn't been that long since Kevin Rose left Digg, but early details of his new startup are already coming to light.
The company, a development lab focused on solving problems using the mobile Web, is called Milk. Located in San Francisco's Mission District, it has been described as an incubator, but TechCrunch notes that the philosophy behind it is much different than the approach taken by most other Silicon Valley startups.
Incubators are generally thought of as companies that take a lot of entrepreneurial ideas, fund them and help them get off the ground. Rose says that rather than launch a bunch of smaller ideas, Milk will ideally help give life to between four and six bigger, more ambitious businesses. According to TechCrunch, the Digg co-founder expects most of the ideas to fail, but ideally he hopes to see one or two "become viable companies that have a big impact."
Click to continue reading Next Kevin Rose startup: Milk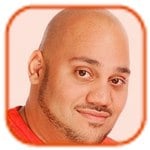 Posted by Andru Edwards Categories: Blogging, Corporate News, News,

Tumblr is facing some security issues, according to a post on the staff blog.
"A human error caused some sensitive server configuration information to be exposed this morning," read the blog post. "Our technicians took immediate measures to protect from any issues that may come as a result."
Tumblr said that it's unlikely users' personal information was compromised, but that independent auditors will be consulted to confirm this.
"We're certain that none of your personal information (passwords, etc.) was exposed, and your blog is backed up and safe as always. This was an embarrassing error, but something we were prepared for," Tumblr continued.
The company didn't give many concrete details as to what the breach actually effected and said that even though sensitive information was not compromised, "the fact that [this problem] occurred at all is still unacceptable." Tumblr pledged that its team is "seriously evaluating and adjusting our processes to ensure an error like this can never happen again."
Comments on the blog post didn't suggest that users were particularly upset by the security issue. One user said "you guys need a better coding staff." Another user applauded Tumblr's speedy response: "Deal with these things. Good job Tumblr."
Reps from Tumblr did not immediately respond to a request for comment on the problem.
In December, Tumblr suffered from an outage that it blamed on a maintenance error. After the site was restored, Tumblr admitted that it has struggled to keep up with the site's growth. The site now averages more than 500 million monthly page views.
Click to continue reading Tumblr experiences server breach due to human error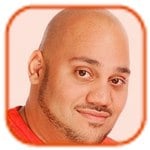 Posted by Andru Edwards Categories: Corporate News, Social Networks, Startups,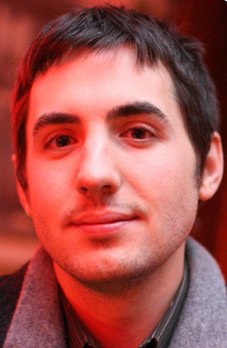 Kevin Rose has stepped down from Digg, he confirmed Friday evening via Twitter.
"Wow, tons of questions - I'll confine advising Digg/ on the board of directors, & taping Diggnation (as I have been since [CEO Matt Williams] joined)," Rose tweeted.
TechCrunch's Michael Arrington originally broke the story. According to Arrington, Rose is leaving Digg to focus on a new startup he's founded. In fact, Rose is closing out a $1 million funding round for the new company.
Rose founded Digg in 2004. However, the last year wasn't exactly smooth sailing for the company. Former CEO Jay Adelson left Digg in April after he and Rose had a falling out, Arrington said. Rose took over the post briefly, until former Amazon exec Matt Williams was hired as Digg's new chief.
But Digg's issues have been more than managerial.At its peak, the link-sharing site had more than 40 million unique monthly visitors. In August, Digg rolled out the somewhat controversial version 4 update. The redesign was intended to curb the overwhelming authority of the dominant power users, but it was immediately hit with bugs and delays, as well as the disdain of some long-time users.
Click to continue reading Kevin Rose leaves Digg, has new startup in stealth mode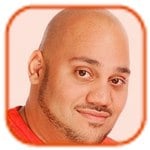 Posted by Andru Edwards Categories: Corporate News, Marketing, News,
On Wednesday Google opened a forum where site owners could solicit feedback on the changes. In less than 24 hours it has received 131 complaints, mostly from mom and pop websites whose traffic and search ranks plummeted as a result of the algorithm change.
Last Friday, Google altered its search algorithm to demote "low-quality" sites in its search results. The change was widely dubbed a "farmer update" because it targeted content-farming websites that aggregate unoriginal content.
At the time Google warned that around 12 percent of its search results would change following the "farmer update" last week. Google has previously said that it changes its algorithm 500 times a year, but rarely makes an announcement.
Click to continue reading Traffic plummets 50 Percent for some sites after Google's search algorithm update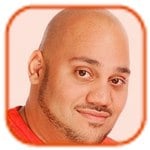 Posted by Andru Edwards Categories: Acquisitions, Corporate News, News,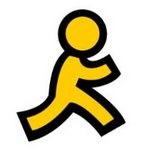 AOL said Sunday night that it will acquire The Huffington Post for $315 million, which will place Arianna Huffington at the helm of all of AOL's media properties as editor in chief.
Boards of both companies have approved the transaction, AOL said in a press release. About $300 million will be paid by AOL in cash.
With the move, Huffington will oversee all of AOL's editorial content, including Engadget, TechCrunch, MapQuest, and other properties.
Although The Huffington Post is private, the site records 25 million unique visitors per month, generating an undisclosed number of pageviews. The site also generates 4 million comments per month, according to AOL. Combined, the AOL properties will deliver 270 million visitors per month around the world, with 117 million in the U.S., AOL claimed.
Click to continue reading Huffington Post acquired by AOL, Arianna Huffington named EIC
© Gear Live Media, LLC. 2007 – User-posted content, unless source is quoted, is licensed under a Creative Commons Public Domain License. Gear Live graphics, logos, designs, page headers, button icons, videos, articles, blogs, forums, scripts and other service names are the trademarks of Gear Live Inc.