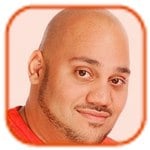 Posted by Andru Edwards Categories: Marketing,
All businesses need to advertiser in some fashion sooner or later. Trying to gauge how well a particular product/service will do with any of these forms of advertising can be like predicting winning lottery numbers and trying non-mainstream forms of advertising can be a risky proposition.

How then can you hope to know what will work best before spending your money? MarketingExperiments.com aims to help you do just that by proving a place where other companies publish the details of their ad campaigns and their results. The site covers virtually every form of advertising you can think of and some you probably haven't. The marketing experiments range from three to eighteen months and include budgets ranging from $4500 to $100,000+. The companies participating include some of the largest online names such as eBay and the Bargain Network. Details of the experiments called "Web Clinics" are available as Windows Media and Real Player audio downloads along with written notes showing budgets, timelines and other specifics of the campaigns.

All that and the site and newsletter are completely free.

Read More

| Marketing Experiments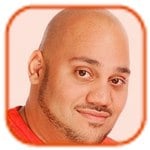 Posted by Andru Edwards Categories: Marketing,
On the Internet, you have the opportunity to make money by selling your own products and/or services, but that does require you to develop concepts and hang on to inventory. Luckily, there are other avenues available on the Internet in which you can make money if you are willing to put effort into it. One such way is to promote products as an affiliate.
An affiliate is basically a website or person who acts as a salesman for a larger website providing goods or services. Basically, the site will provide you with banner ads, links, and other materials for you to use to generate sales or leads for their product. Each time someone purchases, views, or clicks through to the web site of the advertiser, the affiliate (you) gets a commission. One of the most popular affiliate programs on the Internet happens to come from Amazon. You can sign up as an Amazon Associate, and gain access to images and a link generator which allows you to sell Amazon products directly on your website. If someone purchases an item on Amazon by using your link or image, you will receive a cut. Here is a brief rundown:
Associates drive Internet traffic to Amazon.com through specially formatted links that allow Amazon to track sales and other activity.
Associates earn up to 10% in referral fees on all qualifying revenue made through their links.
Amazon sends quarterly payment to Associates.
Another great affiliate program is the one run by the iTunes Music Store. The iTunes Affiliate Program. It pays 5% of all revenue generated from your links. These are just two examples of ways you can make money using the lure of products from other, more well known resources. If you have had success with affiliate programs, let us know about it in the comments.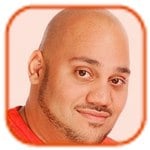 Posted by Andru Edwards Categories: Marketing,
One thing your visitors will not appreciate is your site taking more of their time than it needs to. One thing which you may think is a cool addition is the splash page. Hey - it delivers your logo straight to your captive audience, and you can even play a cute flash video with matching audio! Bad move. When someone types in YourSite.com, they want to see the information that they are looking to find in the smallest amount of time possible. Any type of introductory page will take time to load, and usually requires a click for the reader to move on and get to the content navigation tools. My advice is to simply leave it out - it is useless and really is more of a turn off if anything.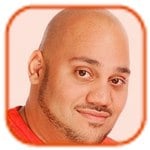 Posted by Andru Edwards Categories: Marketing, Planning,
The Internet is a crowded place, and as you will notice, it is hard to develop a truly original idea that someone else is not already doing. That being the case, your individuality needs to stem from your own originality. One of your main goals should be to stand out from the pack, positioning yourself in an optimal spot in your marketplace. Here are a few tips on gaining that edge:
Go with something you know. The more knowledge you have about the sector you hope to enter, the greater the chance that those seeking out that information will find your site to be a resource. If you can prove that you know your craft, you will build credibility and a strong rapport with your visitors.
Go with something you love. Building on the first concept, if you can develop something that you are not only knowledgeable about, but are also passionate about, you will gain a nice personal fulfillment from your work. The fun you are having will come across in your work to your readers, as you will likely be more excited about the effort required to make it a success. You will also be able to come into contact with others who share your passion, again making your venture that much more rewarding.
Provide a cost-free resource. Whether you are writing articles or selling merchandise, web surfers are attracted by content which they do not need to pay for. Whether that is an ad-supported RSS feed or a merchandise giveaway, give your visitors a reason to not only be excited about your online presence, but to want to return to see what's next.
Respect your visitors. The one thing plaguing the internet these days is spam. Your visitors want to know that any information that they give you will not be sold or shared with a third party. Put up a privacy policy, and be sure to explain your intentions. If you can gain your visitors' trust, you will then gain their loyalty.
© Gear Live Media, LLC. 2007 – User-posted content, unless source is quoted, is licensed under a Creative Commons Public Domain License. Gear Live graphics, logos, designs, page headers, button icons, videos, articles, blogs, forums, scripts and other service names are the trademarks of Gear Live Inc.