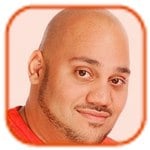 Posted by Andru Edwards Categories: Business Tools,
Internet entrepreneurialship is a unique thing, and many of us can get too involved in the Internet aspect, often neglecting basic, sound business principles. One tool that I use to keep myself grounded is StartupJournal. It is a site published by the Wall Street Journal, specially formulated for entrepreneurs of all kinds. It is a good idea to brush up on generic business advice both for yourself and your business, as well as to keep tabs on what others might be doing. You never know - a good business tip might spawn your competition into getting online, and may even be enough to encourage them enough to go after you!

Read More

| StartupJournal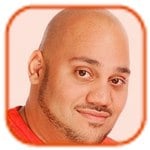 Posted by Andru Edwards Categories: Business Tools,
Cash is really what it all comes down to when running a business. Marshall Brian shows how he started three successful businesses - each of which earned at least one million dollars. The site is based on a speech he gave, and includes the Powerpoint slides with his own written words. Marshall is also the one who started the How Stuff Works website. All in all, it's a very interesting and humorous read.

Read More

| How to Make A Million Dollars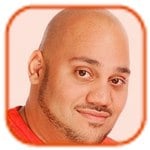 Posted by Andru Edwards Categories: Business Tools, Marketing,
We all know that being listed in the major search engines is essential but getting listed in the DMOZ should also be high on your site promotion to-do list. The DMOZ, also known as the Open Source Directory Project (ODP), is a human edited directory of web sites which is freely available for anyone to download.
If you haven't heard of DMOZ, it's because few people use it directly. The vast majority of people who use the DMOZ directory do so via sites like Google and Yahoo. In fact, Googles entire directory of sites is the DMOZ directory. Not only is being listed in the DMOZ a way to increase the traffic to your site(s), it also provides a good link back with a high PR which will in turn increase the PR of your site(s).
Click to continue reading Are You In The DMOZ?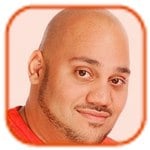 Posted by Andru Edwards Categories: Business Tools, News,
If you are looking to have Google spider your site in a more efficient fashion, Google Sitemaps is your answer. Just release by Google, the Sitemaps service allows you to submit an XML index of your website which Google will use to index your content. This take a lot of the guesswork out of Google's end of things. Do note that Google Sitemaps is a supplement to, not a replacement for, its normal indexing service. The result of using the service will be greater indexing and exposure of your site on Google, provided of course that your content warrants it.

Read More

| Google Sitemaps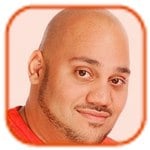 Posted by Andru Edwards Categories: Business Tools,
There is a new and interesting way to make money using what would otherwise be empty real estate on your website. A company called SoftwareAdsNow.com is using another company, RegNow, to feed affiliate advertisements for software programs to your site AdSense style. You sign up for an affiliate ID, and that ID is thusly inserted into all ads displayed on your website. You can configure the stylistic appearance of the ads, as well as categories of software that you would or would not like to have appear. Of course, you will only earn a commission based on the sales - not clicks. Still, it is an interesting hybrid of two popular money-earning models.

Read More

| SoftwareAdsNow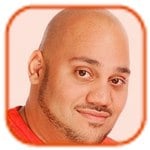 Posted by Andru Edwards Categories: Business Tools,
It's time for me to go shopping for a new notebook PC, with all the light business notebooks to choose from, I some free time over several days comparing some of the better options out there. Full story after the jump.
Click to continue reading A Notebook Fit For A Business Owner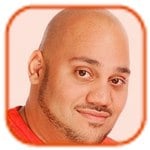 Posted by Andru Edwards Categories: Business Tools,
Yahoo! has begun the rollout of their Yahoo! Publisher service, offering a $5000 prize to the site which most creatively implements the new service, namely Y!Q. Y!Q allows site visitors to perform a contextual search in relation to the content that is displayed on the current page. For example, if I was at a site reading about the latest version of the Apple PowerBook and used the Yahoo! Publisher contextual search, it would display the most relevant search results at that moment in time regarding the new PowerBook. To me, it looks similar to Vibrant Media's IntelliTXT ads, which I actually don't mind too much.

Read More

| Y!Q Beta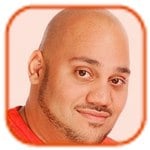 Posted by Andru Edwards Categories: Business Tools, Software,
These days, Microsoft Internet Explorer really is a risk to use. It is full of holes which can allow others to manipulate your computer, either through taking control of it manually or via spyware. Alternative browsers like Firefox and Opera offer great peace of mind as well as increased functionality. Check out this article which compares feature sets, as well as usage on systems wunning Windows 2000, Mac OS X 10.3.9, and SuSE Linux 9.1. Remember, Opera does have a small fee associated with it, so keep that in mind when comparing.

Read More

| NewsForge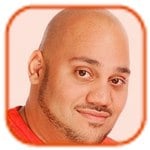 Posted by Andru Edwards Categories: Business Tools, Productivity,
PalmOne has finally made the official announcement of their LifeDrive multimedia PDA. If you are a Palm user, this is the one to look for in the next week or two, which is when they are expected to hit retail. This thing has a 4GB mini hard drive with 16 MB of built-in ROM and a 416MHz XScale processor. Keeping with the times, the LifeDrive also supports 802.11b WiFi and BlueTooth on the Palm OS 5.4 (Garnet) software. A 320 x 480 pixel 65,000 color touch screen round thing thing out. You can expect to drop $500 on this bad boy, but from what reviewers are saying, it may be well worth the price of admission.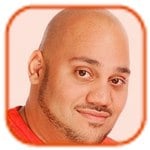 Posted by Andru Edwards Categories: Business Tools,
If you have limited knowledge of HTML, the chances are good that you won't be able to open up Wordpad and code a terrific website. If you are going to run a business on the Internet, it is good to at least get your feet wet when it comes to web design. One very easy way of doing this is to use a WYSIWYG web editor. WYSIWYG stands for "What You See Is What You Get" and is pronounced "wizzy-wig". Using a WYSIWYG editor allows you to see how your page will look to visitors over the Internet as you design it. You have formatting toolbars that can play with text, images, and forms with just a few clicks instead of having to remember HTML tags. If you want to take simple web design for a spin, check out Microsoft FrontPage, Macromedia Dreamweaver, or Adobe GoLive. If you want something free, check out XStandard.
© Gear Live Media, LLC. 2007 – User-posted content, unless source is quoted, is licensed under a Creative Commons Public Domain License. Gear Live graphics, logos, designs, page headers, button icons, videos, articles, blogs, forums, scripts and other service names are the trademarks of Gear Live Inc.