Friday June 24, 2005 6:05 pm
GnomeDex 5.0: Longhorn Hearts RSS, Dean Hachamovitch Keystone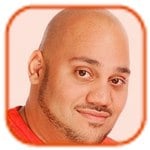 Tweet
Posted by Andru Edwards Categories:
Syndication is powerful and amazing. Microsoft tried with Active Desktop and Channels in IE 4.0 and 5.0 back in 1997. He jokes about the success of Active Desktop. In 2002 Don Box blogged on GotDotNet.com, and in 2003 they hired Scoble. In 2005 feed are everywhere. MSN Spaces has 15 million users, 1500 MS employee blogs, MSN Search feeds on every query, and hundreds of feeds on microsoft.com, MSDN, and other Microsoft sites.


This all started with browsing, with the blue underlined text. After browse came search. Search is still being innovated to this day. Today, the thing is subscribe. Subscribe is more than a feature, it is really a new approach. I can subscribe and say what is interesting to me, and the machine will bring me what I like. People will keep browsing and searching, but it is how they will find more things to subscribe to. Compared to the first time someone sees a TiVo. It changes the way you use the Internet. Full summary after the jump.


Microsoft believes in "Subscribe". Longhorn Hearts RSS. In Longhorn, Microsoft is betting big on RSS for both developers and end-users. First, they will make sure that throughout the experience, RSS is easy. Secondly, they are providing an RSS platform to make it easy for developers to RSS enable everything. They want it in more than the browser and aggregator. Third, they are going to help RSS cover more than it currently does today.


Longhorn Demo on a recent Longhorn build. We are the first audience to see IE 7. The demo basically shows how RSS in integrated into the browser. If there is a feed, an orange and white RSS button appears. If clicked, it gives a preview of the feed. It reminds me tremendously of Safari 2.0 - in fact, I didn't see much different. Showing MSN Search, there is an RSS feed. So, now you can subscribe to a search query, receiving the updates results by RSS. Now this is cool.


Even better - the system creates a common feed list. This means that any application on your system can access your list of feeds. No need to import/export to different aggregators. Just hit synchronize.


Podcasting is powerful as far as Microsoft is concerned. However, it should be thought of as feeds of content. You can put audio, music, photos, videos, calendar events, contacts, etc. in an enclosure feed and distribute them. A couple of examples to bring this into the next generation.


A demo of Outlook 2003 calendaring. A user can have multiple calendars to view different users calendars. They pull up the GnomeDex schedule from the Gnomedex site. The schedule is in text form on the website (gnomedex.com/schedule.phtml). Instead, you can create a standard calendar and export it into an icalendar profile, then put that up on the web and distribute the calendar data in enclosures. It is more than about aggregators now. Again, any application can tap into the common feed list natively.


Another example. A normal blog featuring images of a vacation. The experience of looking at a photoblog in an aggregator is like looking at a feed, and not really seeing the images correctly, if at all. The screensaver in Longhorn can display the images from the enclosure of the feed, along with a caption which is generated from the blog post. This is actually a great idea.


The next thing is lists - music, video playlists, event calendars, wish lists, to-do lists, top 10, etc. We are looking at a live wish-list from Amazon. If you want to subscribe to the list, if it changes, currently RSS can't handle it correctly. So, if someone removes something from a list, the end-user will have that come across. By the same token, if someone moves somethings place in a list (say from #5 to #1), that will update on the end user side as well.


This demo is actually really well done. The feed becomes interactive. You can sort someone wishlist to show only DVD's for example. It tunes itself to the data available. A similar thing is shown with MSN Music Top Songs. This is generated by Simple List Extensions, and Microsoft is going to make them available under the Creative Commons License. Wow. A video of Larry Lessig, President of Creative Commons, is shown. He welcomes Microsoft to the Creative Commons family, using free licensing and allowing others to share in the standard.


The timeline: At noon today, the Windows RSS Platform Architectural Overview and Simple List Extensions specification available. More details at http://blogs.msdn.com/ie. The code will be in developers' hands at PDC 2005 in September. It will also be in the Longhorn Beta which will launch in the summer.
——-
© Gear Live Media, LLC. 2007 – User-posted content, unless source is quoted, is licensed under a Creative Commons Public Domain License. Gear Live graphics, logos, designs, page headers, button icons, videos, articles, blogs, forums, scripts and other service names are the trademarks of Gear Live Inc.