Thursday September 8, 2011 3:37 pm
Why Carol Bartz failed as Yahoo CEO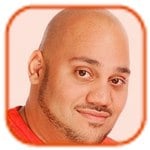 Tweet
Posted by Andru Edwards Categories: Corporate News, Features,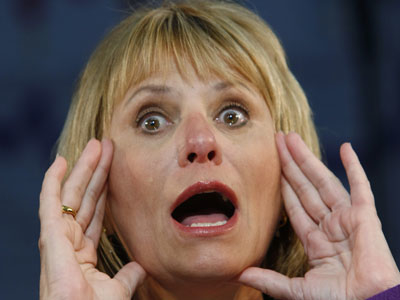 Yahoo's chairman of the board fired CEO Carol Bartz yesterday, to the shock of virtually no one, given both Yahoo's troubles and her notorious attitude. Bartz apparently got the news over the phone, and went right to her iPad to dash off a public message about the news. The company's CFO, Tim Morse, has taken over as interim CEO, stewarding a ship that has largely floundered under Bartz.
It's common for CEOs to make headlines, though Bartz often made them for the wrong reasons, to the point where if you saw a story about her, you could almost be sure it was some kind of gaffe. While Yahoo wasn't in the best shape when she took over, the company hasn't really "stabilized" like she wanted, and it doesn't appear much closer to achieving its apparent goal of re-inventing itself as a content provider and distributor, the search-engine wars largely ceded to Google. On top of that, her employees don't think much of her, giving Bartz a dismal 33 percent approval rate, according to Glassdoor.com. (Steve Jobs' rating, by comparison, was 97 percent when he resigned from Apple).
With the benefit of hindsight, the signs were there from the get-go. Bartz admitted that when she came on board she did so reluctantly, ultimately persuaded to take the job by Yahoo co-founder Jerry Yang. Her lucrative compensation was the topic of much discussion, and her initial statements about her plans for the company were anything but composed.
As time went on, Bartz' failures became more apparent. Her problems as CEO of Yahoo come down to three basic issues:
1. Not Getting It
It's a little odd for your CEO to admit, two years after she got the job, that she finally understands her own company. While a stupid thing to say, it makes a kind of sense. Bartz once related an anecdote that, before she took the job, Yang had shown her a comically complicated flowchart that supposedly showed how Yahoo was organized. When Bartz took Yahoo over in January 2009, she set out to bring order to the chaos and reinvent the company.
Her track record on that is dubious at best. Although Yahoo closed and stripped away many of its questionable services, if you were to ask anyone on the street what Yahoo did, their answer today would probably be the same as it would have been two years ago: search and email. When Yahoo had an opportunity to either partner up or get out of the search business, Bartz did neither, and the company's stagnation in that area became more and more apparent.
When asked at the D7 technology conference a few months after she got the job what her company did, she gave vague and predictable answers, saying Yahoo was "the place that millions of people come to every day to check into the people and things they are interested in." The same could be said about any media site, including Gear Live. For future direction, Bartz cited everything from video to social networks—not quite the picture of a focused leader with a vision. At the same conference, she also said she planned to be at Yahoo for the length of her four-year contract, and probably longer.
2. Acting Un-CEO-like
Right after she was hired, Bartz said during a conference call with Yahoo Chairman Roy Bostock that she needed "some friggin' breathing room" to put the company back on the path toward growth. While CEO complaints are common, it was odd to hear one so early in the tenure of one.
It was just the beginning of Bartz long history of foot-in-mouth syndrome. Amid layoffs in April that year, Barz said in a quarterly earnings call that many Yahoo employees weren't "f--king doing anything". Then when Yahoo's CFO stepped down, Bartz made more vague promises about reshaping the brand and that it was ready to "kick ass again". Later that year, Bartz cancelled a prestigious keynote spot at CES 2010, offering only the lame explanation that she had a scheduling conflict. Many suspected that Bartz—and Yahoo's—CES no-show was because the company at that point had little evidence to show it was a media company beyond some widgets for connected TVs.
The gaffes kept coming. In September 2010, Bartz said Apple's iAd would "fall apart," needlessly trash-talking a powerful company it was barely competing with. Then came perhaps the biggest flub of all: Bartz infamously told TechCrunch's Michael Arrington to f--- off in front an audience at the TechCrunch Disrupt conference. While she was cheered on—then and afterward—it wasn't a move befitting a CEO of a major brand.
3. Failure to Execute
Bartz had tons of ideas for reinventing Yahoo. From mobile, to deals, to big makeovers of search, to social networks, to major acquisitions, it actually feels like she had all of them. One or two actually ended up happening, like Yahoo snapping up Associated Content, and launching Yahoo Deals. In the end, though she couldn't execute on big moves (like partnering with Microsoft or acquiring Hulu), and couldn't bring herself to make fundamental changes to how the company was organized to refocus (it's still very much about search and services rather than content).
Lately, Yahoo has made news more for the things it's not doing. Last December it revealed plans to cast off online-bookmark service Delicious and shut down its Digg knock-off, Yahoo Buzz. It was also rumored to be acquiring movie-reviews site Rotten Tomatoes, but like the rumored Hulu deal, it was one of many plans Bartz couldn't put together. In the end, Yahoo under Bartz will be remembered for recurring layoffs, shelved services, and mediocre new products (anyone think Yahoo Deals or its Livestand digital newsstand are the best in class?).
Arguably, Yahoo is a clumsy, mutated Frankenstein monster of an Internet company, and no one—Carol Bartz or otherwise—could lead it to prosperity, particularly during a bad economy. But look high and low in her tenure as CEO, and do you really see any clear focus or big gambles? It'd be one thing if Bartz had bet big and lost, but Yahoo over the past two years looks like a series of safe, predictable bets mixed in with a lot of folding. Like AOL, Yahoo is an aging Internet brand that's lost much of its luster. If it ever hopes to capture public mind share again, it can't simply acquire companies and coast on existing services—whoever ulimately replaces Bartz must get Yahoo to innovate, preferably with a few less public f-bombs.
© Gear Live Media, LLC. 2007 – User-posted content, unless source is quoted, is licensed under a Creative Commons Public Domain License. Gear Live graphics, logos, designs, page headers, button icons, videos, articles, blogs, forums, scripts and other service names are the trademarks of Gear Live Inc.