Thursday October 26, 2006 3:04 pm
Blog Business Summit: Jason Calacanis Keynote - From Weblogs, Inc. to Netscape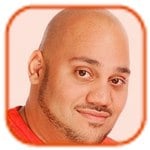 Tweet
Posted by Andru Edwards Categories: Blogging, Features, Marketing,
9:07: Jason hits the stage and says you don't have to have the gin tasting the night before the conference instead of the night after.
9:08: Blogging is a great way to build a business, and it's a business in and of itself. back in 1994, people thought the web was the place to get text, and then thought it was a magazine, then maybe the future of TV. However, you can do a lot of different things with it. Same with blogs - they are like paper. You can make a marketing brochure, a beautiful book, or toilet paper.
9:10: Blogs are real and authentic. There is a movie called "Homepage" which Jason recommends to the attendees. No one knows who Justin Hall is, which blows him away. In 2002-2003 there was a lot of mistrust overall. This is where blogs became free, and started gaining traction. People wanted to express themselves, and that created the perfect storm for blogging. Enter Weblogs, Inc.
9:12: Rafat Ali over at www.paidcontent.org earns about $70,000 from blogging, twice what he was earning working for Jason at Silicon Alley Reporter. Jason started to see the power in the medium. Xeni Jardin flourished after working for Jason, which is when he started wondering if he was holding people back rather than letting them loose. The proof was that when they left, they did better and more interesting work.
9:15: When Silicon Alley Reporter was over, Jason and his CTO Brian Alvey started talking about blogging. They started building blogs in the fall of 2003, and Jason's idea was that they make is similar to About.com with a bunch of mini-portals.
9:20: Jason invited Nick Denton to lunch, and says Nick is very sly (Nick owns Gawker Media.) Nick tells Jason that there is no money in blogging, but Jason figured it's cheaper because there are no offices, people work from home, etc. Jason asked Nick to keep it between them, which he said he would. The day Jason announced Weblogs, Inc., Nick posted that the "Dot Com Bubble Boy" was going to fail.
9:22: He wanted to stick it to Nick, so he was thinking about how to send a message. Jason figured he would take Nick's most talented people. He started talking to Elizabeth Spiers, and told her he would double her income and give her equity. He told her that she was the best known blogger in the world, and since blogging is soon going to be number 1 in media, she should capitalize on it. She wanted to be a magazine writer, but magazines are dying.
9:25: He then found that Peter Rojas was their top talent. Peter ran Gizmodo, and Jason had lunch with him. Peter was promised equity at Gizmodo and never got it, and Jason decided to give him that equity. He also gave Peter a huge level of trust. Jason then decided that he made a mistake by aiming to do subdomains, and decided to switch to branded domains.
9:28: As the company started to grow, Jason was traveling with his friend Shawn Gold. Shawn was going to work for MySpace when it was starting up, but Jason convinced him to work for Weblogs, Inc. "Oops!" Shawn is at MySpace now - got a good laugh.
9:30: Shawn became their sales guy, and sold out Joystiq and Engadget for the remainder of the year in a $300,000 sponsorship. Jason then convinced Mark Cuban to blog at Weblogs, Inc.
9:32: Mark Cuban decided to invest in Weblogs, Inc. Jason still had the idea that the blogs should lead to print. He wanted to do a Joystiq magazine, Luxist magazine, and Engadget magazine. It almost happened, but didn't come to fruition.
9:34: Jason does his best Nick Denton impression, and someone yells out that we should get it on YouTube. HA!
9:36: Jason was in talks with AOL to buy Weblogs, Inc. He wanted to give it another year, but AOL felt they could leverage the company in a positive way. They could provide the traffic and advertising. Jason told them that the second AOL edits a blogger, it's over. The bloggers don't want to be edited, and they can't be.
9:38: AOL promised that they would never edit Jason or the Weblogs, Inc. bloggers.
9:39: Jason moves on to the forces of evil. There are high class and low class people in life. Some people are great bloggers, and some people suck at it. Everyone wants to be an A-List blogger - Jason says that all you need to do is go to Techmeme and write about the top story every day for 30 days, along with mentioning the five sites that are also covering that story.
9:44: Make a good product, and advertisers will show up. It's obnoxious to look at blogging and advertising and say that it's broken because it isn't working for you. All it takes is some work. Write a blog post, leave comments on the blogs of others.
9:45: Moves on to PayPerPost. We created a place where integrity and authenticity rule, and PayPerPost comes in and tells people to write about products - they connect advertisers to bloggers. If you sell your posts without disclosure, it's not innovative, it's called lying.
9:48: What we do as bloggers is argue and debate. You can be intellectually dishonest in your debate. PayPerPost said that they are just a marketplace, but Jason says they are an enabler, enabling people to lie. They also make the argument that the A-List bloggers are trying to hold down the Z-List bloggers. Their last argument is that people pay to be at DEMO, and fashion magazines do similar things.
9:52: Jason asks Tim Draper what he was thinking. He invested 3 million in PayPerPost, and Jason is just confused as to why someone would invest in covert marketing.
9:54: Jason says the podcasting thing is going to be big. He is going to do his own podcast, CalacanisCast, and he shopped it out to see if someone would pay donations to a private school that Jason is on the board of in exchange for Jason's services. Jason will be doing CalacanisCast on PodTech, sponsored by GoDaddy, sponsoring $100,000 for the show. That is going to put two kids who could NEVER be able to go to a top-botch private school, right in the school.
10:00: Jason ends saying to keep your integrity. Don't let any company get in the blog post - you don't want anyone to question your integrity.
© Gear Live Media, LLC. 2007 – User-posted content, unless source is quoted, is licensed under a Creative Commons Public Domain License. Gear Live graphics, logos, designs, page headers, button icons, videos, articles, blogs, forums, scripts and other service names are the trademarks of Gear Live Inc.