Thursday June 30, 2005 3:25 pm
Adam Curry's Gnomedex Keynote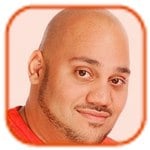 Tweet
Posted by Andru Edwards Categories:
Adam Curry gave the closing Keynote, recording Daily Source Code Episode #200 live. He began with talking about Woodstock, now we are almost 25 years later. We have several hundred of the most talented, creative minds in content creation. Flickr and Technorati are overtaken. There are still cameras, video cameras, voice recorders, etc. all throughout the audience. What message should we be sending to the world from Gnomedex? That we want to take back our media.


The interenet is very powerful as both a communications medium as well as a marketing medium. The internet will always be both, not one or the other. We need to bring in our audience. We are not early adopters, we are lunatic fringe. We need fuel from Microsoft, Audible, Apple, and Real. We are telling them what we want. How do we get them to work with us?


Dave Winer and Adam spent 4 years sending large media files to each other after the rss:enclosure tag. In 2004 the magic happened when they switched places - when Adam as a user became a developer, and Dave became the user not the developer. The result was that these programs/shows/audio posts would come down automatically, and they would be so enjoyable because they were amateur.


More after the jump.

It became tedious moving files from the desktop to iTunes, then manually synching the iPod. Adam talked to developers about an auto downloader and synchronizer, but no one could do it. He decided to code it himself, and that became users and developers swapping roles. As a developer, he learned that this is hard work. The really easy stuff gets done last.


Now, instead of having to do appointment radio, where DJ's have to keep hooking you to stay tuned in, we can just say "Stay Subscribed". Talked about RSS, media RSS, Microsofts lists, iTunes. Let's address the bandwidth issue now. Adam Curry will be implementing BitTorrent. The tools we are using are the same as the stars. Mick Jagger uses GarageBand, and others use Audacity. Not only are the tools there, but the sales mechanism is there - CD Baby, iTunes.


What is missing? The awesome power of promotion through radio. Radio has sunk a bit to playlists. You dont hear disc jockeys saying that they love bands and will keep playing their music until the listeners love them too. Radio has gotten so mainstream, and it is turning people away.


Adam played a track from a group he met in New York who owned their own content and gave him the okay. He played it on Daily Source Code, and the singer emailed him to tell him that they sold 200 records in a day. At $10 bucks a CD, 90% of that cash is coming back as profit.


Now, podcasters are listening to each other. As we pass our information to each other, we point people in the direction of the creator of the music. Our message to the world is that we are taking our media back to its roots - in the hearts and minds of the people. We are doing that by way of subscription.


Adam thanks all the developers for the work they have been doing, Dave Winer for his work on RSS, OPML, Blogs, Podcasting. Robert Scoble, not only should he be running MS, he actually already does.


A brief, but important close to Gnomedex 5.0. The message is clear - on the internet, you can do a lot with media, and the time is now to get in on it. If you do it right, you can easily monetize your content - even if you put it up as Creative Commons.
——-
© Gear Live Media, LLC. 2007 – User-posted content, unless source is quoted, is licensed under a Creative Commons Public Domain License. Gear Live graphics, logos, designs, page headers, button icons, videos, articles, blogs, forums, scripts and other service names are the trademarks of Gear Live Inc.