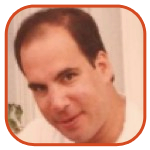 Tweet
Posted by Charles Mitri Categories: Boston Red Sox, New York Yankees, Los Angeles Angels, Milwaukee Brewers, Arizona Diamondbacks,
The C.C. Sabathia Stakes are underway. Qualifications are as follows: 1) Teams are required to have deep pockets for competitive bidding. 2) Team owners and general managers must have an abundance of patience while C.C. shops around for a lucrative multi-year deal. 3) California and National League teams get bidding preference. Sabathia is a native Californian and has expressed a desire to pitch for a Golden State team. Same deal for NL squads—pitching for the Milwaukee Brewers made C.C. an NL convert. 4) Major market teams also get a leg up by virtue of the fact that they attract lots of fans and rake in major advertising revenues.
Click to continue reading Free Agent Pitching

Tweet
Posted by Dennis Velasco Categories: New York Yankees,
The New York Yankees are flexing their money muscles as they have already offered free-agent pitcher, C.C. Sabathia, a substantial contract that rivals Johan Santana's six-year $137.5 million contract signed last offseason after a trade from the Minnesota Twins to the New York Mets. Sabathia, the gem this offseason of pitching free-agents, will be getting offers, or at least interest, from many MLB teams, but at this point, no one can compete with the Yankees' money. It's known that Sabathia, a California native, would rather go to Cali and hit in the National League. However, will the lure of the almighty dollar be enough for Sabathia to say no to where he really wants to go?
Read More

| Yahoo! Sports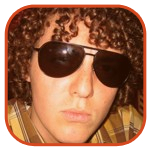 Tweet
Posted by Eno Sarris Categories: Fantasy Baseball, Trades,
It seems like every Hot Stove Season, the dumb rumors start to fly. Maybe it's just a little worse in New York City, but here are some of the ideas that have been floating on chat boards and talk shows in the tri-state region:
Robinson Cano, Melky Cabrera & Ian Kennedy for Josh Hamilton
Robinson Cano, Melky Cabrera & Ian Kennedy for Jake Peavy
Robinson Cano, Melky Cabrera & Ian Kennedy for Matt Holliday
Sense a pattern here? My flotsam and jetsam for your prized prospect currently being paid at under-market rates. I suppose this kind of thing goes on everywhere, but how dumb can you get? Are these the people in our fantasy leagues that are dropping their turds on your doorstep in trade proposals for your best players?
Click to continue reading How To Make A Trade - In Real And Fantasy Baseball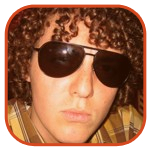 Tweet
Posted by Eno Sarris Categories: Florida Marlins, Washington Nationals, Trades,
The Washington Nationals traded for left-hander Scott Olsen and outfielder Josh Willingham from the Florida Marlins for second baseman Emilio Bonifacio, first baseman Jake Smolinski, and righty P.J. Dean. While Bonifacio is a solid defensive second baseman with some on-base ability and tons of speed, and Smolinski may yet be a good hitter one day, this trade seems lopsided in the Nationals' favor. Smolinski is only 19 years old and in his first 390 at-bats, has just five professional home runs. Bonifacio has no power. P.J. Dean has fifteen starts under his belt.
In the other corner, we have a solid major league left-handed pitcher with some upside still at 24 years old, and an everyday left fielder with middle-of-the-order power and a career .800+ OPS (not to mention his 62 homers in the past three years). Three young prospects with limited upside for two major league regulars controlled at under-market prices for at least the next couple of years - that seems like a slam dunk, even for an embattled GM like Jim Bowden.
Unfortunately, this deal really doesn't make much sense for both sides in the end.
Click to continue reading Scott Olsen and Josh Willingham to the Washington Nationals
Read More

| Washington Post


Tweet
Posted by Dennis Velasco Categories: Oakland Athletics, Colorado Rockies, Rumors, Trades,
Colorado Rockies outfielder Matt Holliday is reportedly being traded to the Oakland A's pending physicals. Although there is no confirmation which players from the A's are being traded, it's speculated at this time to be OF Carlos Gonzalez, SP Greg Smith, and RP Huston Street. While this acquisition might be a surprise for some that only remember the A's for their tight pursestrings, the A's will be upping their payroll to $80 million for the 2009 season.
There are two possibilities here for the A's:
1) They honestly plan to contend for a title next season and having Matt Holliday will certainly bolster an anemic offense.
2) They plan to acquire Holliday and then trade him to another team, be it at the deadline or right away, for more prospects.
As much as I'd like to see Holliday stay with the A's, he will be a free agent after the 2009 season and he is a client of Scott Boras, a man notorious for letting his clients go out into the free market and find the highest contract said player can get. And considering Boras WILL tell Holliday to be a free agent after next season, I would think that the A's flip Holliday at some point, unless they are actually contending.
Read More

| Yahoo! Sports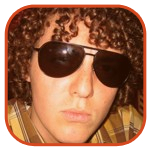 Tweet
Posted by Eno Sarris Categories: Atlanta Braves, San Diego Padres, Trades,
The newest rumors have Gorkys Hernandez and Yunel Escobar in the trade for Jake Peavy, which is good news for Braves fans. Hernandez is a speedster in the outfield, but the Braves have two other centerfield prospects that are as good or better than him right now. That also means that the better arms will probably stay out of the deal, and Atlanta may yet retain Tommy Hanson and Cole Rohrbough.
But the real question is - what kind of team are the Atlanta Braves? Are they the kind of team that should pull this kind of trade off?
Click to continue reading Jake Peavy trade a good idea for the Atlanta Braves?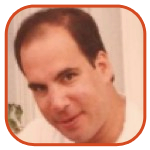 Tweet
Posted by Charles Mitri Categories: New York Yankees, Milwaukee Brewers, Los Angeles Dodgers, Rumors,
C.C. Sabathia's name came up last night at Joe Torre's Safe At Home fund raising gala. New York Yankees captain and Torre protégé, Derek Jeter, said that he has spoken to the lights out lefty about wearing the pinstripes next season, but no news yet if C.C. will be moving to the Bronx for 2009. Sabathia could well be the Yanks' answer to Johan Santana and would anchor the Yanks' pitching impoverished rotation. The real question is can Sabathia win the big games? While hurling for the Cleveland Indians, Sabathia was nearly unhittable against the Bombers in the divisional round of the 2007 playoffs, but looked awfully pedestrian this year, ceding five runs in two innings against the world champion Philadelphia Phillies.
Click to continue reading Offseason Notes - C.C. Sabathia and Derek Lowe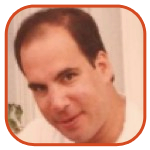 Tweet
Posted by Charles Mitri Categories: New York Yankees,
So far the best thing the New York Yankees have done is not to pick up Jason Giambi's option for '09. Jason G should be nicknamed Dr. Strangeglove at first base. Chances are he'll be back in pinstripes but only as a role player and at a vastly reduced salary. Johnny Damon will become the every day DH and spend some time in center - yet to be decided - when the regular centerfielder gets a day off. Damon is still one of the best lead-off hitters in the game - solid on base percentage, hits to all fields, still has the wheels to swipe bases and keep opposing pitchers off balance and even hits a dozen or so dingers over the course of the season.
Click to continue reading The New York Yankees Offseason Thus Far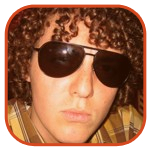 Tweet
Posted by Eno Sarris Categories: Atlanta Braves, Chicago Cubs, San Diego Padres, Rumors, Trades,
The Jake Peavy rumors are heating up at the Winter GM meetings, with the Chicago Cubs and the Atlanta Braves at the forefront. Much discussion centers around Tommy Hanson, the Braves farmhand that threw a 14-K no-hitter this year in the minors, and whether or not the Braves should give him up. His 2.73 / 1.08 minor league line is impressive, as is the 373 strikeouts in 323 innings. While he's walking a few too many hitters right now, the scouts love him, and by all accounts, including direct statements from GM Frank Wren, he's untouchable, along with super-stud outifelder Jason Heyward.

It's really looking like the Braves package will revolve around Jake Peavy and Khalil Greene for Yunel Escobar, and then two or three out of the group of Cole Rohrbaugh, Brandon Jones, Tyler Flowers and Julio Teheran. Braves fans may swallow hard when they see some of these names, but they are all second-tier prospects, and this is following the Dan Haren model of quantity over quality. And the Braves system can handle it. Should they? That's another question for another time. Another question for another time is if the rumored Chicago Cubs package is actually better, and we'll cover that later this week here at At The Dish. But for now, let's look at the players rumored in the Braves deals.
Click to continue reading Jake Peavy Rumors Heat Up
Read More

| Atlanta Journal Constitution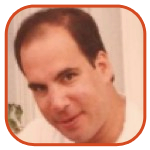 Tweet
Posted by Charles Mitri Categories: Boston Red Sox, Tampa Bay Devil Rays, Philadelphia Phillies, Editorials, Post Season,
Now that the Boston Red Sox have gone back to Fenway Park, cleaned out their lockers, and settled in for a nice long 150 day vacation, let's get down to hard cases. On paper, the Tampa Bay Rays - Philadelphia Phillies series might resemble a wash. Starting pitching is about even; the Phils have a clear edge with Brad Lidge as their closer, but if the Rays activate Troy Percival, that edge gets considerably filed down. The Phils get the nod in power hitting and fielding; the Rays are better at small ball - hitting for average, base swipes, hit and run, and hitting in the clutch. All nice, neat and in a row, right?
Not so fast kemo sabe. Time for a reality check.
Click to continue reading World Series Prediction: Tampa Bay Rays Over The Philadelphia Phillies
© Gear Live Media, LLC. 2007 – User-posted content, unless source is quoted, is licensed under a Creative Commons Public Domain License. Gear Live graphics, logos, designs, page headers, button icons, videos, articles, blogs, forums, scripts and other service names are the trademarks of Gear Live Inc.