Posted by Dennis Velasco Categories: Baltimore Orioles, Boston Red Sox, New York Yankees, Tampa Bay Devil Rays, Toronto Blue Jays,
This American League East season preview will be full of surprises… NOT! Guess what kids, the New York Yankees spent a ton of money during the offseason, primarily on free agent pitchers C.C. Sabathia, A.J. Burnett and hitter of the winter that had every team salivating, Mark Teixeira. Also, Alex Rodriguez was in the news again for his off-field shenanigans, including kissing himself in the mirror, which I find nothing wrong in doing, but hey, we all can't be egoists. In any case, despite spending a boatload of bucks again, the Yankees were actually getting a lot of money off the books and were simply replacing those dollars in other players. Hopefully, these players pay off as the Yankees have not won a World Series since 2000 and the recent track record of throwing money towards "superstar" players have not gotten the Yanks any rings. Will it pay off this season? It better.
Click to continue reading 2009 Season Preview - American League East 2009 Season Preview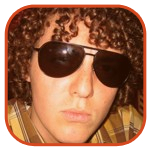 Posted by Eno Sarris Categories: Editorials,
Apparently, Alex Rodriguez did some steroids back when his sport had a "Don't Ask - Don't Tell" policy about performance enhancing drugs. In retrospect, it's hardly surprising that the world's most competitive baseball players did something that was not being tested for in an effort to get ahead. Imagine how angry you would be if you were one of the best players in the game watching all the rest of the guys pad their stats and their wallets at your expense.
But this is more than being a steroid user apologist. What they did was illegal and wrong, in the end. How do we evaluate them against each other when it's time to decide on the Hall of Fame? The numbers are almost certainly not clean on either side of the ball, so what sort of standard should we use in our deliberations of their possible drug effects on numbers around the leagues?
It's not as simple as just taking 10% off the top. It would be nice to say that, in an effort to compare players of their own era, we'd come up with new benchmarks. Instead of 500 homers, we may have to put automatic entrance at 600 homers. We'd call it the Mark McGwire rule for good measure. But then what do we do about Rafael Palmeiro? He had multiple MVPs, 3000 hits, and 569 home runs… and one failed test after the program was in place. So our rubric needs some work, eh?
Click to continue reading Steroids and the Hall of Fame
Read More

| Sports Illustrated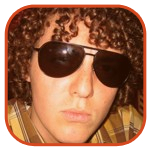 Posted by Eno Sarris Categories:
The Columbia Journalism Review just published a meta-review of sorts - trying to get at the future of sports journalism by analyzing the past and discussing the future. The piece itself is somewhat forgettable, sort of a catalog of past and current writers and their different styles. It comes to the general conclusion that long-form journalism has suffered in the era of the internet and the intensification of the battle for the scoop. This seems to be inarguable, even with the good writing that is still out there.
But there is another idea that the article puts forth that is worth discussing: in the era of the rapidly dissipating scoop, what is the future of sports writing?
The meat of the CJR article by Gary Andrew Poole comes down to a fictional anecdote: a slugger pulls his hamstring in the middle of an at-bat and all the sports writers hit their Blackberries, trying to scoop each other and file the story as quick as possible. They know they have to compete with bloggers watching the game with their laptops, in their underwear, in their mother's basement (as the story goes).
But Buster Olney, listed (appropriately) as one of the good ones, recommends that the future sports writer takes a different tact.
"If I were the editor," says ESPN's Buster Olney, who also blogs, "I would say, 'Don't worry about beating the seven other papers on the hamstring story; focus on developing your thousand-word game story. Remember the great writing you loved as a kid? Write it up like that.'"
The good news is that this blog is listening.
Click to continue reading Is Sports Journalism Dead?
Read More

| Columbia Journalism Review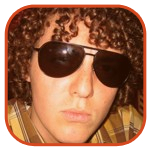 Posted by Eno Sarris Categories: Boston Red Sox, New York Yankees, Tampa Bay Devil Rays, Florida Marlins, New York Mets, Editorials,
There's a lot of talk going around that the New York Yankees are killing baseball. They are outspending everyone, other general managers whine. They just bought the best hitter and the two best pitchers on the market! What are we supposed to do?
Get over it. The free market is the best way to go. Football has parity, but it's almost ridiculous how quickly teams change. There's no team identity from year to year, and very few trades (which are exciting for the fans). Basketball has an interesting mix of continuity and parity, but figuring out a deal in basketball is more a question of math than a negotiation of teams with needs. The maximum salary slots also create a sub-class of overvalued stars that just get shipped from team to team as the league waits for their bloated contract to expire (think Al Harrington).
No, the system baseball has is, for the most part, the best way to go. Teams have a chance of winning every year - just look at the small market teams that have found postseason success over the past five years (the Tampa Bay Rays, Florida Marlins and even the Detroit Tigers have used revenue-sharing dollars to good use). Blockbuster trades happen almost every year, and the baseball trade deadline is the most exciting deadline in sports. The state of the game is strong, despite the Yankee's spending a good $70 million a year more than the second-most extravagant team.
A salary cap would just give these billionaire baseball owners more money - and they are the richest owners in major league sports. Using a revenue-sharing system to penalize the Yankees for their huge payroll is not a terrible system - provided, of course, that the smaller market teams actually use the money for good use. And that's where the problem lies. The Florida Marlins are the team that should be shouldering your complaints. Some of the numbers are staggering.
Click to continue reading The Marlins, not the Yankees, are Killing Baseball
Read More

| The Hardball Times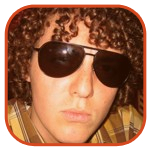 Posted by Eno Sarris Categories: Cleveland Indians, Editorials, Injuries,
The Cleveland Indians signed closer Kerry Wood to a reasonable contract: two guaranteed years at $20.5 million with an option year that only vests if he finishes 55 games in one of the two years. They protected themselves against an albatross of a contract in case his shoulder blows out again, and they got him below market rates: both things that a small market team needs to do.
Along with trading for Joe Smith, and previous holdovers Rafael Betancourt, Rafael Perez, Masa Kobayashi and Jensen Lewis, the Indians bullpen looks, on the surface, like a revamped and solid bully that could become a strength for this team.
So why the headline? Why does this seem so futile? Why does every GM count the bullpen as an area needing improvement in the offseason? Why do some bullpens that look good going into the season turn into bullpens of horror?
Because the bullpen is the single most volatile sector of any team. Why don't we go down the list of bullpen candidates in Cleveland and detail their dark side?
Click to continue reading Exercise in Futility: Building the Cleveland Bullpen
Read More

| Cleveland Plain Dealer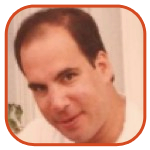 Posted by Charles Mitri Categories: New York Yankees, Toronto Blue Jays, New York Mets, Philadelphia Phillies, Editorials, Trades,
It took some fancy footwork and a bundle of buckaroos but the New York Yankees landed top pitching free agent, C.C. Sabathia, to a record shattering seven-year $161 million dollar contract. The Steinbrenners and general manager Brian Cashman enlisted the help of Hall of Famer and former Yankees great Reggie Jackson to ice the deal. Reggie of course was only too happy to - pardon the pun - "pitch" his glory days in the Bronx to Sabathia. Well, it's the thought that counts, right? Go waving around a $23 million dollar a year contract and it's a pretty safe bet that that player's agent will recommend that his client sign on the dotted line.
Click to continue reading New York Yankees and Mets Pitching Acquisitions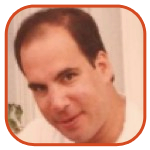 Posted by Charles Mitri Categories: New York Yankees, Milwaukee Brewers, Los Angeles Dodgers, Rumors,
C.C. Sabathia's name came up last night at Joe Torre's Safe At Home fund raising gala. New York Yankees captain and Torre protégé, Derek Jeter, said that he has spoken to the lights out lefty about wearing the pinstripes next season, but no news yet if C.C. will be moving to the Bronx for 2009. Sabathia could well be the Yanks' answer to Johan Santana and would anchor the Yanks' pitching impoverished rotation. The real question is can Sabathia win the big games? While hurling for the Cleveland Indians, Sabathia was nearly unhittable against the Bombers in the divisional round of the 2007 playoffs, but looked awfully pedestrian this year, ceding five runs in two innings against the world champion Philadelphia Phillies.
Click to continue reading Offseason Notes - C.C. Sabathia and Derek Lowe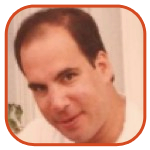 Posted by Charles Mitri Categories: New York Yankees,
So far the best thing the New York Yankees have done is not to pick up Jason Giambi's option for '09. Jason G should be nicknamed Dr. Strangeglove at first base. Chances are he'll be back in pinstripes but only as a role player and at a vastly reduced salary. Johnny Damon will become the every day DH and spend some time in center - yet to be decided - when the regular centerfielder gets a day off. Damon is still one of the best lead-off hitters in the game - solid on base percentage, hits to all fields, still has the wheels to swipe bases and keep opposing pitchers off balance and even hits a dozen or so dingers over the course of the season.
Click to continue reading The New York Yankees Offseason Thus Far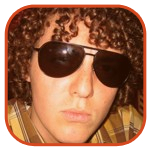 Posted by Eno Sarris Categories: Atlanta Braves, Chicago Cubs, San Diego Padres, Rumors, Trades,
The Jake Peavy rumors are heating up at the Winter GM meetings, with the Chicago Cubs and the Atlanta Braves at the forefront. Much discussion centers around Tommy Hanson, the Braves farmhand that threw a 14-K no-hitter this year in the minors, and whether or not the Braves should give him up. His 2.73 / 1.08 minor league line is impressive, as is the 373 strikeouts in 323 innings. While he's walking a few too many hitters right now, the scouts love him, and by all accounts, including direct statements from GM Frank Wren, he's untouchable, along with super-stud outifelder Jason Heyward.

It's really looking like the Braves package will revolve around Jake Peavy and Khalil Greene for Yunel Escobar, and then two or three out of the group of Cole Rohrbaugh, Brandon Jones, Tyler Flowers and Julio Teheran. Braves fans may swallow hard when they see some of these names, but they are all second-tier prospects, and this is following the Dan Haren model of quantity over quality. And the Braves system can handle it. Should they? That's another question for another time. Another question for another time is if the rumored Chicago Cubs package is actually better, and we'll cover that later this week here at At The Dish. But for now, let's look at the players rumored in the Braves deals.
Click to continue reading Jake Peavy Rumors Heat Up
Read More

| Atlanta Journal Constitution

© Gear Live Media, LLC. 2007 – User-posted content, unless source is quoted, is licensed under a Creative Commons Public Domain License. Gear Live graphics, logos, designs, page headers, button icons, videos, articles, blogs, forums, scripts and other service names are the trademarks of Gear Live Inc.