Posted by Dennis Velasco Categories: Philadelphia Phillies, Fantasy Baseball, Injuries,
Philadelphia Phillies 2B Chase Utley will rehabilitate from hip surgery for a significant amount of time. How significant will be determined by what the surgeons see this week when Utley undergoes his surgery, but it's pretty much a given that he will miss the beginning of the 2009 MLB season. If the surgery relieves Utley of pain, a month won't matter much for, arguably, the Phillies' best player (with others arguing for former MVPs Ryan Howard and Jimmy Rollins). It's hard to choose who Philadelphia's best player is, but considering Utley's last four season averages (.305 BA; 28.8 HR; 103.5 RBI; 110.3 R; 13.5 SB) at a thin position, you're not going to find stats like Utley's, which makes him very valuable. However, the Phils won't have him to start, but they probably only care that he finishes the season with them… as late as late October 2009.
Fantasy Baseball Impact: Luckily, in fantasy baseball, there is such a thing as the disabled list in real baseball, which Utley will surely go on. So, if you draft Utley, you can stash him on your team's DL and wait for him to get back on the field and wreck havoc at the plate like he has been the past several seasons. However, the question is, where do you draft Chase Utley? Well, we'll have to wait and see how long he'll have to rehab, but depending on the size of your league, you will probably have to "stretch" for him in the second round, especially if he'll only be out a month of the regular season. If, worst case scenario, Utley doesn't come back until June, somewhere in the late third/early fourth round sounds about right. Crazy, isn't it? To grab a guy who could be out three months in the third or fourth round? But, that's how good Utley is.
Read More

| Delaware Online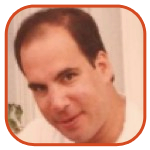 Posted by Charles Mitri Categories: Boston Red Sox, Tampa Bay Devil Rays, Philadelphia Phillies, Editorials, Post Season,
Now that the Boston Red Sox have gone back to Fenway Park, cleaned out their lockers, and settled in for a nice long 150 day vacation, let's get down to hard cases. On paper, the Tampa Bay Rays - Philadelphia Phillies series might resemble a wash. Starting pitching is about even; the Phils have a clear edge with Brad Lidge as their closer, but if the Rays activate Troy Percival, that edge gets considerably filed down. The Phils get the nod in power hitting and fielding; the Rays are better at small ball - hitting for average, base swipes, hit and run, and hitting in the clutch. All nice, neat and in a row, right?
Not so fast kemo sabe. Time for a reality check.
Click to continue reading World Series Prediction: Tampa Bay Rays Over The Philadelphia Phillies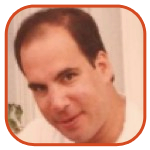 Posted by Charles Mitri Categories: Philadelphia Phillies, Los Angeles Dodgers, Editorials, Post Season,
Hard fought series? Check. Scratching out runs? You bet. Clutch hitting and smart pitching? No question. The Philadelphia Phillies' Cole Hamels goes tonight against Los Angeles Dodgers veteran pitcher Derek Lowe. Both posted 14 wins. Lowe chalked up 11 losses while Hamels had 10. Both hurlers were pretty even in ERA, WHIP, and strikeout-to-walk ratio. Look for a real pitchers duel. Philadelphia's Ryan Howard and Chase Utley will probably break out of their NLDS slumps with timely hits while the Dodgers' Manny Ramirez will be swinging a mighty bat throughout the series.
Click to continue reading NLCS Prediction: Los Angeles Dodgers Vs. Philadelphia Phillies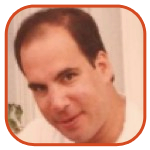 Posted by Charles Mitri Categories:
Just when you thought it was safe to take the mound again….
The Milwaukee Brewers are in a very deep 0-2 hole following a 5-2 shellacking at Citizen's Bank Ballpark. The Philadelphia Phillies roughed up C.C. Sabathia for five runs in the second frame, spearheaded by centerfielder Shane Victorino who knocked a couple of two-baggers and a round-tripper, for four RBIs and even chipped in a couple of base swipes. Shortstop Jimmy Rollins went 2-for-4 with a walk. Phillies closer Brad Lidge recorded his second save in as many days by pitching a scoreless ninth. Milwaukee scratched out single runs in the first and seventh innings, but somehow couldn't get to Phils' starter Brett Myers who spun seven masterful innings for two runs on two hits and three free-passes.
Click to continue reading National League Championship Predictions
© Gear Live Media, LLC. 2007 – User-posted content, unless source is quoted, is licensed under a Creative Commons Public Domain License. Gear Live graphics, logos, designs, page headers, button icons, videos, articles, blogs, forums, scripts and other service names are the trademarks of Gear Live Inc.