Sunday December 14, 2008 10:46 pm
Exercise in Futility: Building the Cleveland Bullpen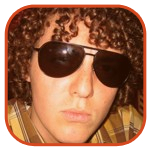 Tweet
Posted by Eno Sarris Categories: Cleveland Indians, Editorials, Injuries,
The Cleveland Indians signed closer Kerry Wood to a reasonable contract: two guaranteed years at $20.5 million with an option year that only vests if he finishes 55 games in one of the two years. They protected themselves against an albatross of a contract in case his shoulder blows out again, and they got him below market rates: both things that a small market team needs to do.
Along with trading for Joe Smith, and previous holdovers Rafael Betancourt, Rafael Perez, Masa Kobayashi and Jensen Lewis, the Indians bullpen looks, on the surface, like a revamped and solid bully that could become a strength for this team.
So why the headline? Why does this seem so futile? Why does every GM count the bullpen as an area needing improvement in the offseason? Why do some bullpens that look good going into the season turn into bullpens of horror?
Because the bullpen is the single most volatile sector of any team. Why don't we go down the list of bullpen candidates in Cleveland and detail their dark side?
Read More

| Cleveland Plain Dealer
Kerry Wood: this is too easy. In the two years combined before last year, Wood put up a whopping 44 innings. Of course, he transitioned roles into the bullpen after those two years, and perhaps he's going to evade some of those old injuries. Perhaps. But he also hit the DL last year for the same shoulder that he's had problems with his whole career. It doesn't take much of a stretch to say that Wood could easily miss much of next year.
Jensen Lewis: Lewis embodies the volatility of the bullpen. In his debut, Lewis flashed his fastball, change and slider combo and dazzled hitters to the tune of 2.15 ERA and 1.23 WHIP, with 34 strikeouts in his first 29 innings. In his next 32 innings, Lewis bottomed out with a 4.73 ERA and a 1.64 WHIP while hitters laid off the changeup thinking he couldn't get it in the zone. He recovered after a stint in the minors, and recovered his value (2.94 / 1.25) and got the closer role. Which Lewis will show up next year? If it's the one that can't locate the changeup, watch out in the bleachers.
Rafael Betancourt: Perhaps Betancourt is actually a better example of the up-and-down nature of the pen. Here are his career ERAs, in order: 2.13, 3.92, 2.79, 3.81, 1.47, 5.07. Maybe you could say he's due a good year based on his yo-yo history. Sure, but he could also put up lucky 7s. There are two things that he did last year that he's never done before: He walked over 18 batters (25 last year), and he had a WHIP over 1.33 (1.42 last year). Putting up your highest walk and WHIP totals in your 33rd year is not a good sign. Betancourt could be getting worse.
Rafael Perez: This lights-out lefty had a 1.78 ERA two years ago and basically doubled it last year at 3.54. Of course, he kept his stellar strikeout rate in place, and didn't show diminished stuff. He's young (26), and has had good success in the league so far. He seems steady. He's still in the bulllpen, and could crap out at any time.
Joe Smith: With a career 97/52 K/BB ratio so far in two years, it almost makes you scratch your head that the team traded away toolsy outfielder Franklin Gutierriez in order to get this guy. On the other hand, his 62% ground ball rate (and corresponding 17% fly ball rate last year) are in elite territory for a reliever. He can get the ground-out double play for them if things turn out right. In our bullpen of horrors, his lack of strikeout ability and those walks will clog up the bases for another reliever.
Masa Kobayashi: With a 4+ ERA and a 1.4+ WHIP, you could argue that another year of Kobayashi at last year's numbers could easily fit into the bullpen of horrors that we are building. But Masa was good at getting groundballs (50%) and not giving up flyballs (28%), so that is a useful skill. Say, he suddenly starts leaving his balls up in the zone and giving up home runs and fly balls? His poor strikeout rate (35 Ks in 56 innings) will mean that he could be even worse next year.
At the end of the day, this looks like it will be a good bullpen. And if one of these guys doesn't work out, prospect Adam Miller is working on a transition to the bullpen and has lights-out stuff. The Indians have other young men to take the ball as well. And with the general quality and quantity on hand, the Indians bullpen probably won't be the bullpen of horrors outlined here. Probably.
© Gear Live Media, LLC. 2007 – User-posted content, unless source is quoted, is licensed under a Creative Commons Public Domain License. Gear Live graphics, logos, designs, page headers, button icons, videos, articles, blogs, forums, scripts and other service names are the trademarks of Gear Live Inc.