Sunday January 11, 2009 4:15 pm
Compensation System Broken in Baseball?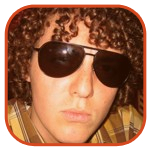 Tweet
Posted by Eno Sarris Categories: Toronto Blue Jays, Detroit Tigers, Oakland Athletics, San Diego Padres, San Francisco Giants, Editorials, MLB Draft,
Something is wrong in baseball. There is no doubt about it. Does the economy alone explain the players that are still available after the new year?
Useful parts like Eric Hinske, Joe Crede, and Jim Edmonds often have to wait until spring training to get a job. They are used to waiting around until teams decide they have a need and have a chance to compete and need to fill a spot with a veteran. The fact that these guys are still available doesn't seem to really point to any core problem with the system.
"Stars" like Manny Ramirez, Adam Dunn, Derek Lowe, Bobby Abreu, and Oliver Perez are also often out of work at this time of the year. It's not that they can't get a job. No, this class of player has a highly disputed value. The player and their agent are steadily manipulating general managers and the media, trying to get the offers in line with what they feel is commensurate with the production of the player. Manny already had a 2-year, $45 million dollar offer, and Lowe has turned down 3 years and $36 million from the Mets. Those numbers still represent raises over what the player earned last year, so inflation in the steady rise of veteran's pay is still in effect.
So why is there obviously a problem?
In a word, Orlando Cabrera.
Here is a veteran player that is not looking to break the bank and can probably be had for a reasonable price, considering he only made $10 million last year. With his fielding, he's been earning more than he's cost his entire career (I'm using FanGraphs' value and dollar system, you can see Cabrera's page here.) Good defense, okay offense, and he plays a marquee position that the Oakland A's, Toronto Blue Jays, Minnesota Twins, Baltimore Orioles, San Diego Padres, and Detroit Tigers all need. So what gives?
Why isn't there even a buzz about Orlando Cabrera on the rumors pages? He's a year older than Edgar Renteria, who just got a nice deal from the Giants, but he's seemingly aged better than his rival. He should be looking at two-to-three year deals worth 8-10 million a year right now, and we should be hearing leaked news items about it.
Unfortunately, if you look at the list of interested teams above, one thing becomes clear. All of the teams, even to some extent the Detroit Tigers, are mid-to-small market teams. They all need to manage their teams with an eye for sustainability. This means a focus on developing young players year-in, year-out. This means hoarding prospects and making the most of your picks. And the draft is where the problem is.
Signing Orlando Cabrera, a Type-A free agent, will cost his new team a first-round draft pick. To teams focusing on youth, giving up a first-round draft pick makes the signing a double-whammy, a transaction that costs both dollars and future talent. There's even a headline on the Chicago Tribune sports page about how losing Cabrera will fortify their farm system. We're talking about a player that is going to be more valuable to his own team in his departure than he would be on an infield with holes that he could help fill. That doesn't really seem right, does it?
If the idea behind the compensation system was to help small-to-mid market teams recoup value from their departing free agents, it's obviously having the opposite effect currently. All of a sudden, the small-to-mid market teams can't sign valuable free agents because of the double cost. The law of unintended consequences has bit baseball in the behind again, and this is certainly something that will come up again in the next Collective Bargaining Agreement negotiation, and to some extent, we will be able to thank Orlando Cabrera.
© Gear Live Media, LLC. 2007 – User-posted content, unless source is quoted, is licensed under a Creative Commons Public Domain License. Gear Live graphics, logos, designs, page headers, button icons, videos, articles, blogs, forums, scripts and other service names are the trademarks of Gear Live Inc.