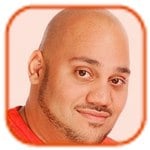 Tweet
Posted by Andru Edwards Categories: App Store News, Apple,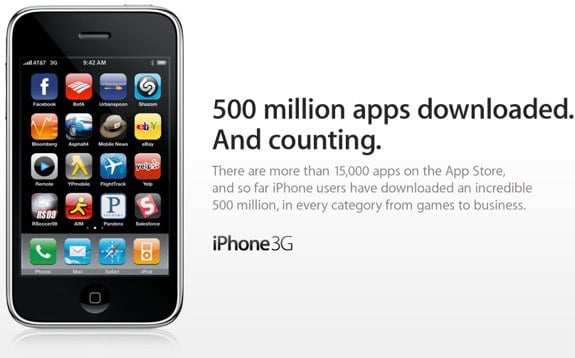 Okay, look, if you are still a hater who is of the mindset that the iPhone is no big deal, today's news out of Apple should seriously put all that to rest. This morning, the company announced that there have been 500 million apps downloaded from the App Store. With all the iPhone and iPod touch owners out there snapping these things up, it really comes as no surprise to us - especially considering that you can get some really great software for free, or for as little as $0.99.
Good on them, we say. Now can we get a few more pages allowed in the iPhone home screen area? We are three downloads away from completely filling our 9 pages, no doubt.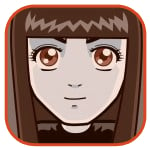 Tweet
Posted by Sheila Franklin Categories: Navigation, Travel, Free Apps,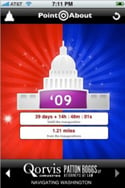 If you are one of the 2 to 4 million that fortunate enough to be able to attend the Presidential Inauguration Jan. 20, help is there to ease your trip. Navigating Washington is a site where you can track or be tracked and find the parade route, calendar of events and travel restrictions. If you have an iPhone or BlackBerry, PointAbout is a kewl app that will help you navigate around the area and find transportation, entertainment, restaurant and WiFi listings. The download is free.
Read More

| Navigating Washington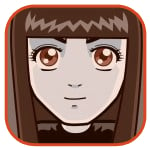 Tweet
Posted by Sheila Franklin Categories: Navigation, Travel,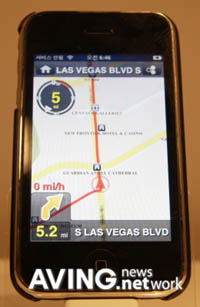 We are still finding CES stories and certainly don't want you guys to miss out. One of the apps to hit the show was the TocToc iPhone. It is an independent navigational application that works without storing maps. Via a wireless network, users can get real time traffic info including problems they should avoid. Of course you can also get address direction, points of interest, phone and zipcode access and messaging capability. It has a simple user interface and is available for both automobiles and pedestrians.
Read More

| Aving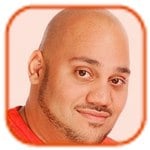 Tweet
Posted by Andru Edwards Categories: Productivity, Apple, $0.99,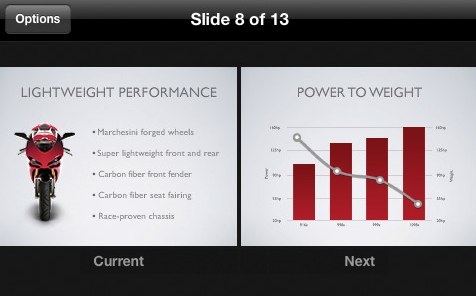 Apple just announced their latest contribution to the App Store this morning in their MaWorld 2009 keynote. Keynote Remote is the official method of controlling your Keynote presentations from your iPhone or iPod touch. In order to advance slides, you swipe across the screen. You are also able to see your presenter notes beneath your current slide, and you can preview your next slide by turning the device to landscape mode. You can pair your iPhone or iPod touch to any Mac with Keynote '09 installed. In fact, that is an important point to bring up - Keynote Remote only works with the newly announced Keynote '09, part of the iWork '09 productivity suite. You can download it now for $0.99.
Read More

| Keynote Remote (App Store)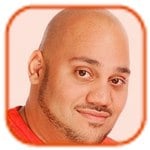 Tweet
Posted by Andru Edwards Categories: Entertainment, New Apps,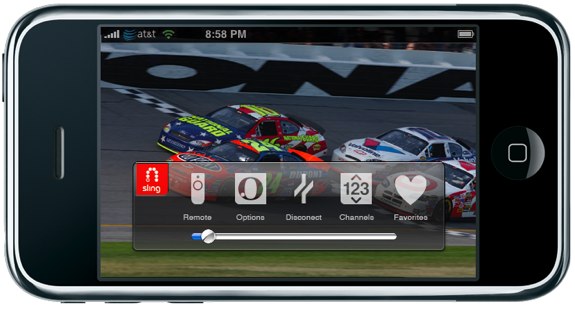 SlingPlayer Mobile for iPhone is set to make its debut this week during MacWorld 2009. If you own a Slingbox and an iPhone, then you've been waiting for this moment for quite some time. Sling Media will be showing off the current build of their SlingPlayer Mobile iPhone app, which they plan on submitting to Apple for App Store approval by the end of the first quarter of the year. This is gonna be one to watch. We'll try to get more screenshots, or even video of the app, from Sling in the meantime.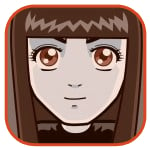 Tweet
Posted by Sheila Franklin Categories: Sales, Site Announcements,

The 2008 Best App Ever Awards is the first for iPhone OS Applications. The goal of the competition is supposed to be to draw attention to the best available from the App Store, but it certainly won't hurt sales. Although the nominations are over, you can still vote in 34 categories with 10 apps in each this week.The winners of the achievement awards will be announced January 7 at the 2009 MacWorld Expo.
Read More

| Best App Ever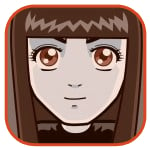 Tweet
Posted by Sheila Franklin Categories: Games, $2.99,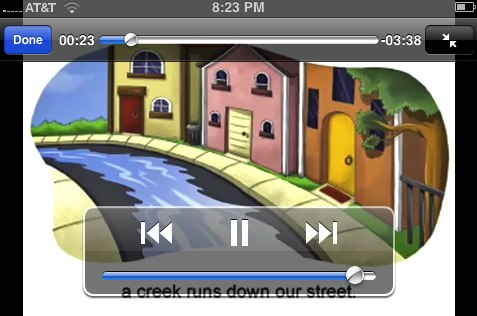 You get to play with your iPhone or iPod touch apps all the time, so next time you go on an extended trip, instead of hearing "Are we there yet?" pass your brats the phone with one of the iKids Play titles installed. One of the applications has 5 activities that include a coloring book, stories, finger painting, reading/recording aloud and a hidden image game. The company claims that it promotes tactile, listening and motor skills, visual/spatial coordination and color recognition as will as reading. More books will be available later, and for the introductory price of $2.99 at the App Store, it is definitely worth the mini-cost.
iKids Play titles:
Read More

| iKids Play Caterpillar's Dream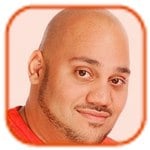 Tweet
Posted by Andru Edwards Categories: Productivity, App Updates, Above $10,

One of our favorite apps, OmniFocus, has been updated to version 1.1.4. It's a minor upgrade, but it still brings a few welcome changes:
Can now view attachments containing Microsoft Office, plain text, and web archive documents.
Zoom in on attachment using the pinch gesture
Added French, German, Spanish, Italian, Simplified Chinese, and Dutch to available languages.
If you want a tool that will keep your world (and your tasks) organized, look no further than OmniFocus.
Read More

| OmniFocus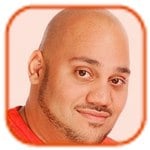 Tweet
Posted by Andru Edwards Categories: Games, Reviews, Free Apps,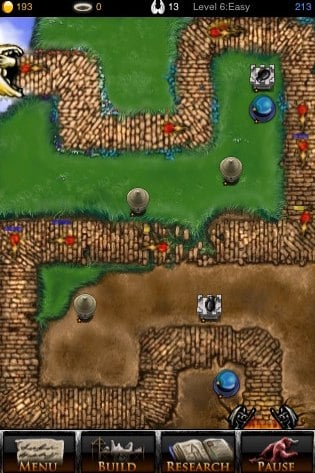 There are a few tower defense games available in the App Store, but we think we've come across the best in TapDefense. Aside from being a free game, it's really well done. The gameplay progresses in difficulty just as you'd expect it to, and developer LL Group even worked in the iPhone accelerometer into the gameplay - not something you find in your typical tower defense game. One of the towers available is an earthquake tower, and when enemies approach it, you shake your iPhone or iPod touch in order to destroy them. Very nice. In all, you've got 42 levels, six tower types, and seven different enemies to combat. And like we said, it's free.
Read More

| TapDefense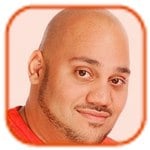 Tweet
Posted by Andru Edwards Categories: Games, Reviews, Tapulous, $4.99,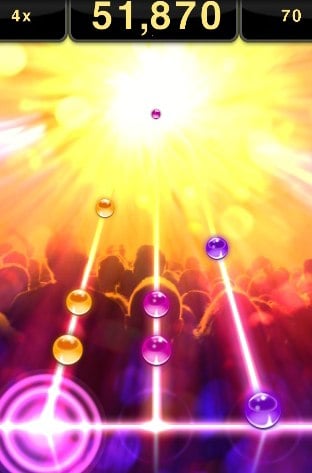 Just a quick not to let you guys know that we think the new Tap Tap Dance iPhone game is fantastic. Tapulous has put out a couple versions of Tap Tap Revenge already, so we didn't think this one would be that big a deal - we figured same game with different music. Plus, we aren't big fans of dance music anyway. However, this game just works. We love the background visuals (of which there are quite a few), the music actually adds a lot to the game (it features tracks by artists like Daft Punk and the Chemical Brothers.) We also like the whole progression system, where you need to meet certain requirements to unlock some of the more advanced tracks and challenges. Overall, very fun. We recommend it. You can pick up Tap Tap Dance in the App Store.
Read More

| Tap Tap Dance

© Gear Live Media, LLC. 2007 – User-posted content, unless source is quoted, is licensed under a Creative Commons Public Domain License. Gear Live graphics, logos, designs, page headers, button icons, videos, articles, blogs, forums, scripts and other service names are the trademarks of Gear Live Inc.