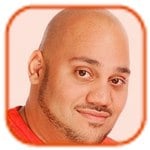 Tweet
Posted by Andru Edwards Categories: Social Networking, New Apps, Reviews, Free Apps,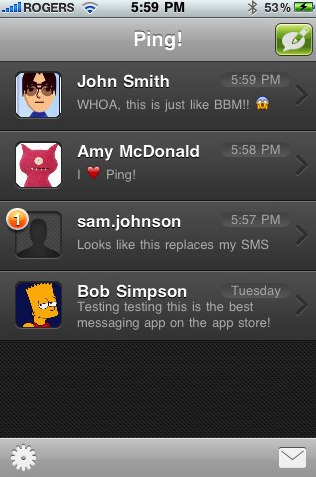 We were just alerted to a new iPhone and iPod touch app called Ping!, which aims to provide free iPhone-to-iPhone (and iPod touch) messaging to users of those devices. We tried it, and thought it was worthy enough to give a shout out to.
Basically, once you download the free Ping! application, you set up a username, and you are set. You can invite others from within the app over email, letting them know your username, and also set up whether you want push notifications or not. Once you start a conversation, it's very similar to SMS…except it's free, and instant. You get the speed of an IM conversation with the persistence of SMS, all at no extra cost. Even better, it works internationally. So you can send and receive messages with people in other countries, and again, at no extra cost.
Go ahead and give Ping! a try, we think you'll like it.
Read More

| Ping! in App Store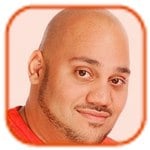 Tweet
Posted by Andru Edwards Categories: Announcements, Features, Internet,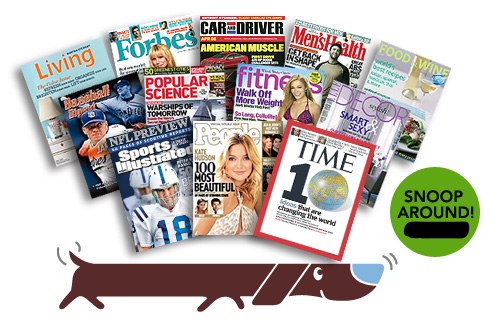 We've been using MAGHOUND for a couple of months now on an evaluation basis, and we must say, we like the concept. The easiest way to describe it is to say it is like Netflix for magazines, but even that isn't quite right. In a nutshell, when you join MAGHOUND, you choose a number of magazines that you'd like to receive each month. Let's say, 3. Unlike traditional magazine subscriptions, though, if it turns out you don't like a magazine, you just log in to your MAGHOUND account and replace it with something else.
Even better, if you subscribe to a magazine that only publishes every other month, then you also get to specify what substitute magazine you want to receive in the off months. You see, you are paying for three magazines per month, period. So if a magazine doesn't print that month, you get to choose something else. It's very cool, especially if you know there is an upcoming issue of a magazine that you definitely want. You can take a look at their complete magazine offerings to see what I mean.
Want in on the action? We are giving away TWO one-year subscriptions to the 3-per-month MAGHOUND plan, which would normally cost you $4.95 per month. Entering is simple - we will give one subscription away on Twitter, and the other on Facebook:
To enter the Twitter giveaway, be sure you are following Gear Live on Twitter, and tweet the following:
Hey @gearlive - Count me in on the MAGHOUND giveaway! http://bit.ly/maghound #gearlive (Click here to tweet this now!)
To enter the Facebook giveaway, just become a fan and leave a comment on the Gear Live Facebook page.
Feel free to enter both. Winners will be selected at random, and if you enter both, you will only be able to win one. The contest runs from today through September 11, at 11:59 PM PDT. We will announce winners on Monday, September 14th, and you must be a US resident to enter.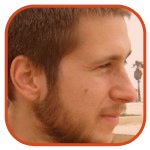 Tweet
Posted by Brandon Gribin Categories: Lifestyle, Reviews, $1.99,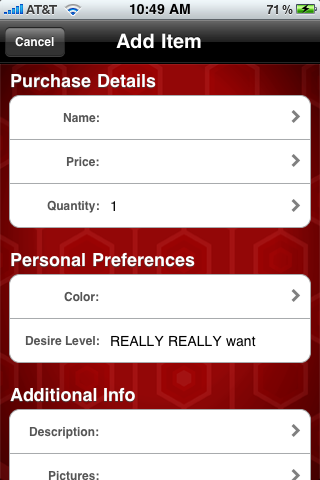 Gifters, currently available for $1.99, lets you create and manage gift lists. If you're patient and comfortable with getting friends and family on-board, this may be for you. To some though, the app may be just a little too cumbersome.
After creating an account - where you're forced to input your physical address, for some odd reason - you're guided through a tutorial by means of several notification windows. Following that, you're free to create and share lists. The app has no gift database though, so when creating lists you have to fill in several information fields all on your own.
Click to continue reading Gifters app review
Read More

| Gifters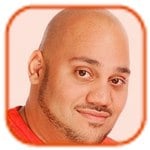 Tweet
Posted by Andru Edwards Categories: Music, App Store News, New Apps,
Hey, streaming subscription music fans, it looks like Spotify has finally been approved by Apple, and it will be appearing in the App Store shortly. You may not realize how big a deal this is at first glance, but trust me, this is huge. Spotify is a service that gives you all-you-can-eat access to music for a set fee each month. The app appearing on the iPhone and iPod touch means that you can use another store besides iTunes to listen to, and download, music. Yes, Spotify even lets you listen to downloaded tracks if you are offline. This is a game-changer, and we look forward to getting our hands on Spotify once it is released!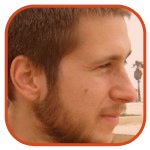 Tweet
Posted by Brandon Gribin Categories: Entertainment, Photography, Reviews, $1.99,
I'm almost certain this is a one-of-a-kind app. It has to be.
Holograms, recently released on the iPhone and iPod touch, allows you to create virtual holograms in a flash.
Click to continue reading Holograms for iPhone Review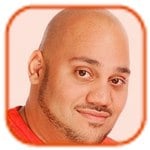 Tweet
Posted by Andru Edwards Categories: Accessories, Announcements, Features, Hot Deals, PC / Laptop,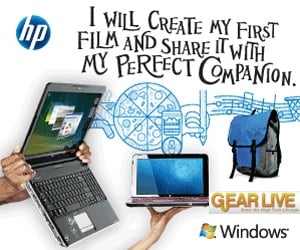 We realize that it's been a few weeks since our last giveaway, so we are back with a vengeance this time around. As part of HP's Back to School: Better Together campaign, we are a part of 25 different sites that are giving away a bunch of portable computing technology to one lucky winner. So, what's up for grabs? Take a look:
One HP dv6 notebook: Intel Core 2 Duo P7350, Windows Vista Ultimate, 4GB RAM, 500 GB Hard Drive, Blu-ray drive
One HP Mini 110 netbook: Intel Atom 270, Windows XP, 1GB RAM, 10-inch display
A customized Gear Live Timbuk2 bag
Syncables software pre-installed on the notebooks, for hassle-free synchronization between the two
Sounds good, right? We've made entering super-easy. Here's how to throw your name into the hat:
That's it! Our contest runs from today through August 20, at 11:59 PM PDT. As long as you've completed the above requirements by that time, you are entered. The winner will be picked randomly, and contacted through Facebook messaging, and will need to respond within 48 hours, or else another random entry will be selected as the winner. This contest is open to anyone, as long as you live on planet Earth, so you non-US residents, feel free to play along.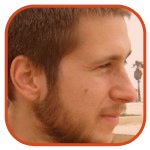 Tweet
Posted by Brandon Gribin Categories: Games, Reviews, Site Features, $2.99,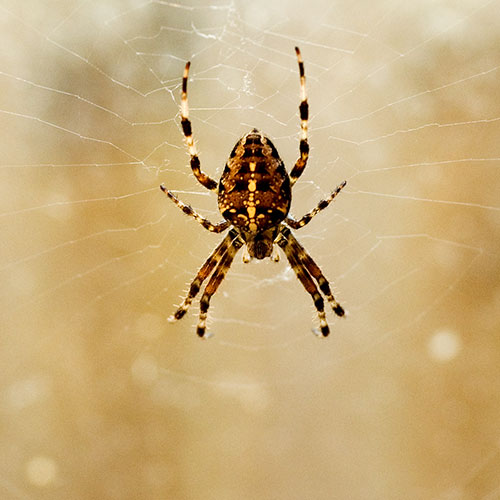 I'd say finding a great game on the App Store can be like finding a needle in a haystack. Well, I've got your needle right here - in one of the best games yet available for the iPhone and iPod touch. Spider: The Secret of Brice Manor.
This came comes highly, highly recommended. Please, go buy it now. It'll be the best $2.99 you've spent in some time.
...
Okay. Now that you've got that taken care of, you probably noticed that the game is over 50 MB, which is larger than average for an iPhone game - I'll tell you more. And hey, if you haven't clicked the BUY APP button yet, I'll still tell you about it.
Click to continue reading Spider: The Secret of Bryce Manor Review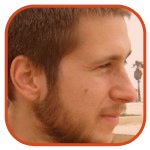 Tweet
Posted by Brandon Gribin Categories: Productivity, New Apps, $0.99, $1.99,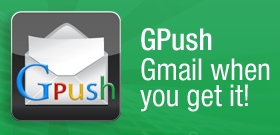 While you can't have true Push Gmail on the iPhone [Editors Note: You can, if you set up Gmail as an Exchange account, but you don't get Push Notifications this way], an app arriving very soon on the App Store will come close to replicating the true experience.
Currently, the iPhone's Mail App pings Gmail periodically, or when you hit refresh, to see if you have any new messages. Push e-mail would be virtually instantaneous - as push notification on the phone is.
GPush is an app that will shoot off push notifications whenever you get new e-mail. You'll then be able to go into your phone's Mail App and see your new e-mail as the Inbox refreshes.
Click to continue reading Push Gmail coming soon with GPush iPhone app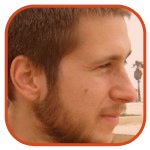 Tweet
Posted by Brandon Gribin Categories: Games, New Apps, Reviews, $1.99,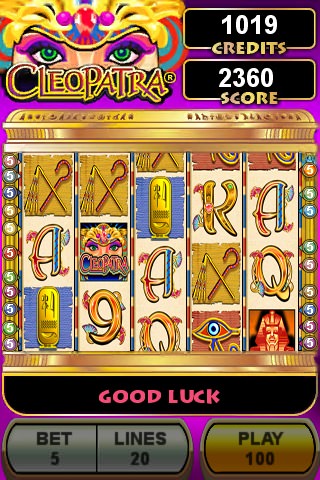 As I see it, there are three types of slots players:
People who sit for hours on end at a single machine
People who pull on a machine once, hoping for a lucky spin, as they stroll by
People who refuse to touch a machine (they just don't know they're slot players yet)
Cleopatra is the perfect iPhone and iPod touch game for the first type of slots player. And possibly a fun diversion for the other two types of players.
IGT, International Game Technology - a slot machine manufacturer, recently released Cleopatra on the iPhone and iPod touch. The app is a portable version of the video slot game that's in casinos all over the world. The iPhone and iPod touch version is a solid rendition and should be up your alley if you're looking for a slots game.
Click to continue reading Cleopatra for iPhone and iPod touch Review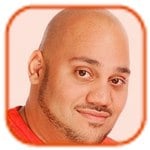 Tweet
Posted by Andru Edwards Categories: Photography, Social Networking, New Apps, Reviews, $0.99,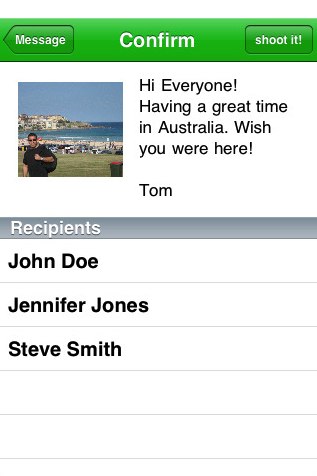 We've been beta testing the Shoot It! app for the past couple of months, and we are excited to let you guys know that it is now available for purchase in the App Store for $0.99. Why the excitement? Well, Shoot It! is one of the apps we use very regularly, and it's one of our favorite apps that we've ever used on the iPhone. So, What is Shoot It?
Shoot It! allows you to send high quality postcards to anyone in your iPhone or iPod touch Address Book, using images in your Camera Roll, or an image that you take from within the app using the iPhone camera. You can send a postcard to as many people as you like, and you also fill in a message that would be printed on the back of the photo. The end result is, as we said, a high quality 4x6 glossy postcard that has the image of your choice on the front, and your message on the back. Since you can send the message to any number of contacts, you end up with the ability to send one message to, say, twenty people, in just a minute or two.
Click to continue reading Shoot It! photo app now available in App Store
Read More

| Shoot It!

© Gear Live Media, LLC. 2007 – User-posted content, unless source is quoted, is licensed under a Creative Commons Public Domain License. Gear Live graphics, logos, designs, page headers, button icons, videos, articles, blogs, forums, scripts and other service names are the trademarks of Gear Live Inc.