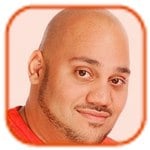 Posted by Andru Edwards Categories: Social Networking, New Apps, Videos, $2.99,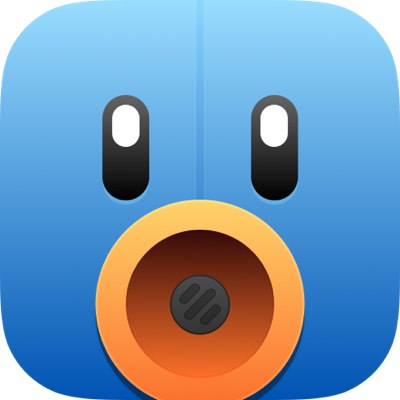 Tweetbot is the Twitter client of choice here at Gear Live HQ, and we've been delighted by the newest version, Tweetbot 3.0. Released yesterday on the App Store, Tweetbot 3.0 is an all-new app, completely rewritten and redesigned from the ground up by the team at Tapbots. If you're a user of the older version, the new Tweetbot may seem a bit unfamiliar at first, but that's just because the team stripped away old design ideas, and decided to take on iOS 7 design language, and it turned out fantastic. New functionality makes the app faster, and it's normally ready with your fully updated timeline whenever you launch it, thanks to the integration of the iOS 7 Background Fetch API. Sounds in Tweetbot are as whimsical as ever, and the whole app just feels brighter and more open. If you're already a Tweetbot user, it should be noted that Tweetbot 3.0 is a new, separate purchase. Check out a video demo after the break.
You can download Tweetbot 3.0 for iPhone now for $2.99.
Click to continue reading Tweetbot 3.0 for iPhone brings updated design to an already great app
Read More

| Tweetbot 3.0 for iPhone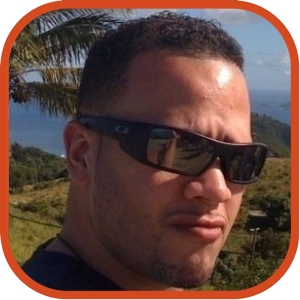 Posted by Jason Diaz Categories: Social Networking, App Updates, Free Apps,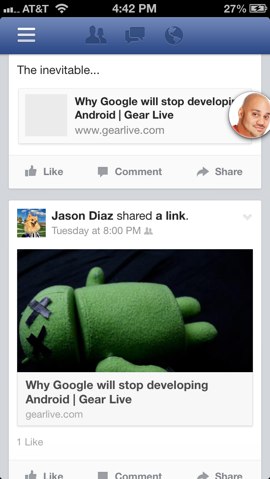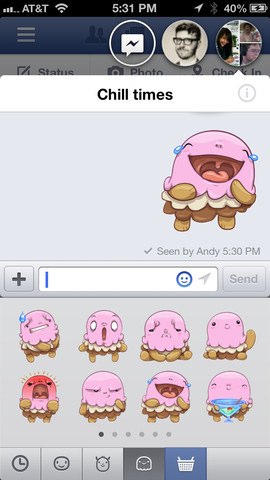 Facebook has updated its iOS app to version 6.0 and has introduced two new features that are from the Facebook Home experience: Chat heads and stickers. Basically, chat heads are avatar icons of Facebook friends. They take up a small part of the screen whenever a user is messaging another Facebook friend, no matter where the user happens to be in the app. We assume that the goal is for it to be a frictionless experience when communicating with others friends; rather than having the chat feature limited to silos or in sections within the app. Along with the update, Facebook added a sticker feature, like emoticons, while messaging, seemingly aimed at teens and adults who might never publicly admit that they like the feature. Facebook for the iPad also sees a News Feed redesign that is cleaner with a bolder, more legible typeface. Gear Live tip: users might have to delete the old version first, or reboot the iDevice, in order to activate these new features now since Facebook is slowly rolling the feature out to users. Facebook 6.0 for iOS is now available in the App Store.
Click to continue reading Facebook 6.0 for iOS adds chat heads, stickers, and iPad News Feed redesign
Read More

| Facebook for iOS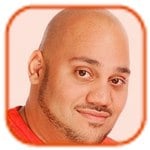 Posted by Andru Edwards Categories: Photography, Social Networking, App Updates, Free Apps,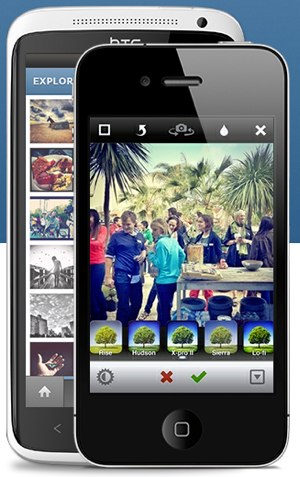 Instagram 3.0 was released today, and with it comes a host of new features and bug fixes. One of the major additions is the Photo Map, which makes it easy to find images that have been geo-tagged to specific locations. Users will find a new Photo Map section in their profiles that will allow them to see their own images overlayed on a map as well. Other features include infinite scrolling on photo feeds, redesigned profile and upload screens, and other performance improvements. Grab Instagram 3.0 now from the App Store or Google Play for free. Check out a video explaining it all after the break.
Click to continue reading Instagram 3.0 introduces Photo Map feature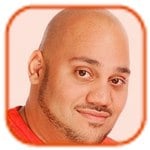 Posted by Andru Edwards Categories: Games, App Updates, $0.99,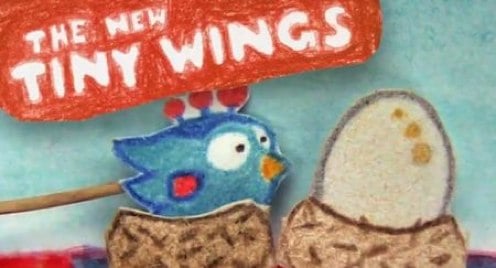 The sequel to one of the most popular iOS games of all time, Tiny Wings, is set to hit the App Store in just six days. Yep--on July 12th, Tiny Wings 2 will be available for download, and to get you hyped, developer Andreas Illiger has put together the homemade teaser trailer that you'll find after the break. Unfortunately, the video doesn't give any hints as to new gameplay mechanics or other features, or even if this will be an update to the existing app, or a new, separate game altogether. Still, we won't have to wait long to get the answer--Tiny Wings 2 arrives in under a week.
Click to continue reading Tiny Wings 2 set to arrive on July 12
Hey, all you Angry Birds lovers out there. We know that it's been a while since a new version has dropped, and that you've probably moved on to Draw Something, but it's time for you to take a another look, because Angry Birds Space is now available on multiple platforms. Space? Yes. The confines of the gravitational pull of the Earth no longer apply here, so your birds can get their space physics on while trying to destroy evil pigs. Here are the links to grab your copy:
Hit us with your thoughts in the comments. Oh, and if you're wondering what the heck the birds are doing in space in the first place, the video above should do a fine job at explaining that one.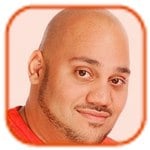 Posted by Andru Edwards Categories: Games, App Updates, $0.99,
Rovio on Monday launched an Easter version of Angry Birds Seasons, available now for iOS, Android, Symbian, and Palm devices.
"Spring is upon us and the time is ripe for some chocolate eggs and Easter bunnies! So shed the winter gear and get in—Easter Eggs have never been this delicious!" Rovio said in its update notice. "If you think St. Patrick's Day was a blast, well, you ain't seen nothing yet! This episode will again prove that Angry Birds is the most generous update giver of them all!"
The Easter update includes 15 new springtime levels. Rovio also promised that it "will soon launch the biggest alternate reality game with Angry Birds ever—be prepared to seek for clues around the world to discover the secrets hidden in Angry Birds Seasons!"
Angry Birds Seasons is available for $0.99 on the App Store and free from Android app stores and the Ovi Store. Players who have already downloaded Angry Birds Seasons will get the Easter version as a free upgrade.
Click to continue reading Angry Birds Seasons brings the Easter goodness
Here at Gear Live, we've been in love with Sonos for years now. If you are a music lover, they are a company that you should definitely check out. One thing we love is that Sonos released a free app that allows you to control your system from an iPhone or iPod touch, rather than having to rely on their proprietary controller. Since the iPad hit the streets, we'd been wondering when we would see some love on that platform from Sonos as well. Now we have the answer. The Sonos Controller for iPad app will be hitting the App Store in late August, but you can see a preview of it in action above.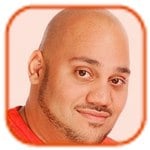 Posted by Andru Edwards Categories: Games, Sales, Videos, Free Apps,
The guys over at Headcase Games have made their addictive iPhone and iPod touch game, known simply as 180, free for today. 180 is a simple-yet-addictive puzzle game, and it doesn't get much better than free. If you miss it today, you'll have to pay a couple of bucks for the app starting tomorrow.
Read More

| 180 for iPhone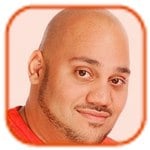 Posted by Andru Edwards Categories: Utilities, New Apps, Videos,
Wi-Fi Sync is an iPhone app that we are absolutely hoping and praying makes it into the App Store. Why? Well, take a look at the video above. Basically, it solves a problem that we've been begging Apple to solve for years now—we want to be able to sync our devices with our computers over the network, rather than having to be tethered to a USB connection just to get our latest tunes and apps onto our phones and iPads. Wi-Fi Sync seems to be a nice, easy, and elegant solution to making that happen. You just pair your computer with your phone through the Wi-Fi Sync software, and you are good. Our only fear is that Apple will reject the app, since you'd think if they wanted Wi-Fi syncing to be available on Wi-Fi devices like the iPhone, iPod touch, and iPad, they'd have already done it. Still, we're keeping our fingers crossed.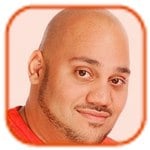 Posted by Andru Edwards Categories: Photography, Social Networking, New Apps, Videos, $2.99,
If you've been looking for an iPhone app that can replace the default camera app for taking photos, Best Camera just may be what you've been looking for. Developed by Seattle photographer Chase Jarvis, Best Camera provides a full-featured camera control app, fantastic photo editing (think of it as an iPhone version of Photoshop,) and a great online community that lives both online and in the app, where you can see great photos that have been taken by other Best Camera users.
The app lets you fade, crop, lighten, darken, and add a ton of effects to photos you take. You can then share those photos to social sites like Facebook, Twitter, Flickr, and the Best Camera community.
As part of the launch, and to build up the Best Camera community, there will be a photo contest where the winner receives an iPhone 3GS. Hit the video above to get a look at the idea behind the app, and how it works. It costs just $2.99, and you can download Best Camera now on the App Store.
Read More

| Best Camera
© Gear Live Media, LLC. 2007 – User-posted content, unless source is quoted, is licensed under a Creative Commons Public Domain License. Gear Live graphics, logos, designs, page headers, button icons, videos, articles, blogs, forums, scripts and other service names are the trademarks of Gear Live Inc.