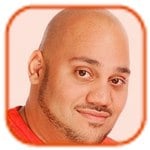 Posted by Andru Edwards Categories: Music, App Updates, Free Apps,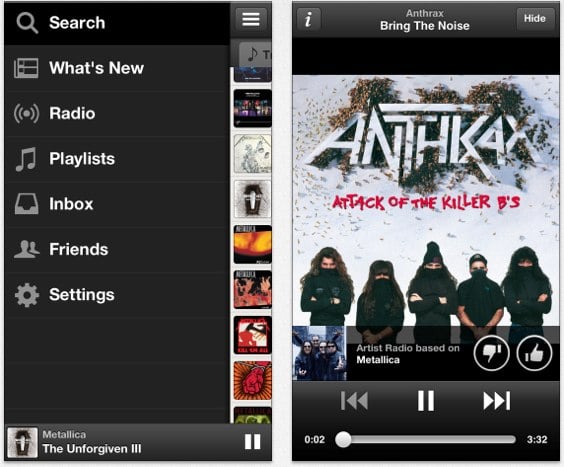 Spotify for iOS has just received a massive overhaul, bringing the UI in line with the look that Android's been sporting for a while. iOS users now get access to features like the swiping method for accessing different areas of the Spotify app (similar to what you can do in the Facebook iOS app.) The "Now Playing" area shows you the artist and track name no matter where you are navigating in the app, right above the play controls. You can swipe here to go to the next or previous track with ease. You also get bug fixes and overall improvements to stability, as well as the Ford SYNC AppLink Spotify feature that we mentioned yesterday. You can grab the update now from the App Store, and peep the full changelog after the break.
Click to continue reading Spotify for iPhone gets visual redesign
Read More

| Spotify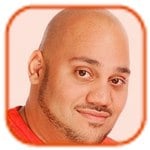 Posted by Andru Edwards Categories: Entertainment, iPad Apps, Video Apps, Free Apps,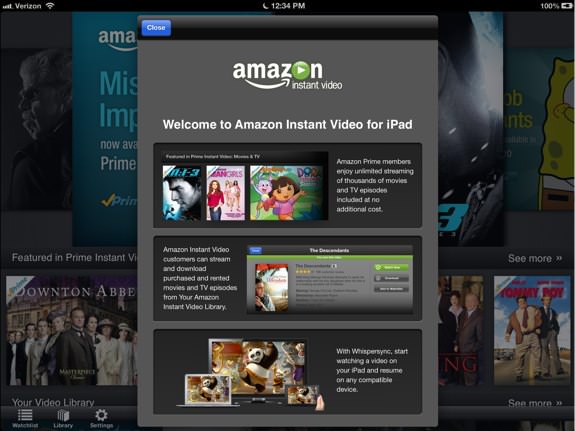 Today Amazon has released its long-awaited Instant Video iPad app on Apple's App Store. If you're an Amazon Prime member, this means that you have access to the entire Prime Instant Video catalog, but anyone can access purchased content on-demand as well. We've been playing with it this morning, and it works just as you'd expect it to, with badges indicating which pieces of content are available for free to Prime members.
One nice bonus is that the app supports AirPlay, essentially bringing Amazon Instant Video to your Apple TV. Sure, it's not built-in like Netflix or the newly-added Hulu Plus, but it still allows you to enjoy Amazon's streaming catalog on your television if you own an Apple TV. You can download the free Amazon Instant Video app now.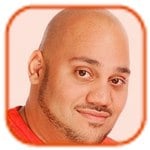 Posted by Andru Edwards Categories: Social Networking, App Updates, Free Apps,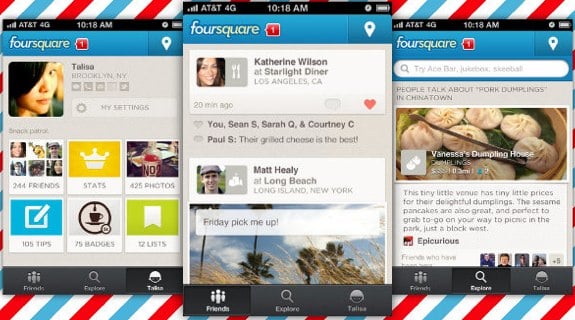 Foursquare has released a major revision and revamp of its iOS and Android apps, introducing a brand new user interface. Foursquare 5.0 aims to make it easier to find places to go and activities to do, as it now takes into account the time of day, the local weather, and your location before recommending something to do. It also now incorporates a Like button on venues, which it will then use to find more places that it thinks you'll like when you are using the Explore function. You can grab Foursquare 5.0 now from the App Store and Google Play.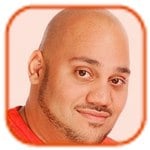 Posted by Andru Edwards Categories: Productivity, App Store News, Free Apps,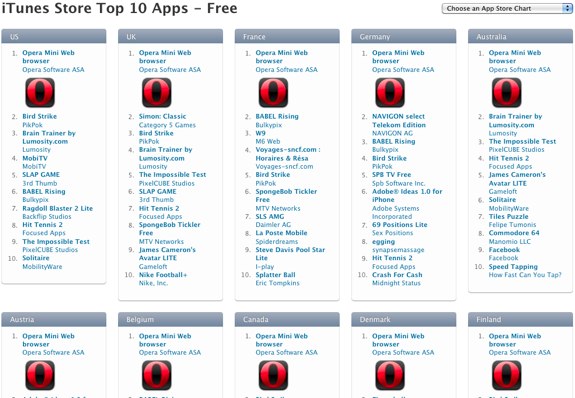 Surprise, surprise - looks like iPhone and iPod touch users the world over are downloading the recently-approved Opera Mini app, a free Safari web browser alternative. In fact, it's so popular, that it's the number one free download in all 22 App Store regions. Have you tried it?
Read More

| Opera Mini for iPhone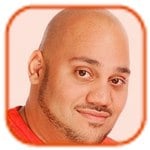 Posted by Andru Edwards Categories: Entertainment, App Updates, Video Apps, Above $10,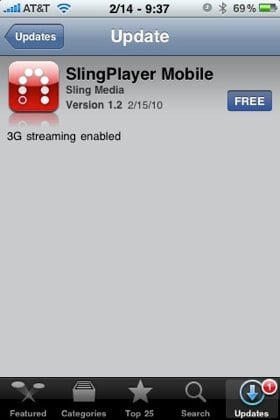 Over the weekend, SlingPlayer Mobile 1.2 was released for the iPhone, and it marks a big step for both the application, as well at AT&T and data streaming. If you are unfamiliar, SlingPlayer Mobile allows you to connect to a Slingbox, which in turn lets you watch live and recorded television right on your device. The problem in the past was that AT&T wouldn't allow all that data on their network, so you'd have to be connected to a Wi-Fi hotspot in order to use it. Well now, with AT&T supposedly working to optimize and improve their network, they have now allowed SlingPlayer Mobile to work using their 3G connection, giving users a real way to watch TV and control their DVRs remotely, wherever they have cell or Wi-Fi connectivity. We've tried it out, and it's great. We definitely recommend giving SlingPlayer Mobile a try.
Read More

| SlingPlayer Mobile for iPhone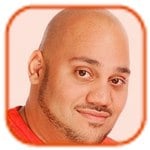 Posted by Andru Edwards Categories: App Store News, Free Apps,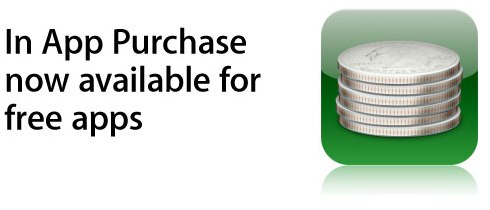 It took Apple a while, but finally, in-app purchases are allowed to be used in free apps. Why is this exciting? Well, previously, only apps that had a price were allowed to include an in-app purchase model. That means that games like Tap Tap Revenge 3 has to cost at least $.99 if the developer wanted to sell you add-on packs. This is also the reason that you see so many demo, or "Lite" versions of apps in the App Store. Now, you can download a demo version of an app, and upgrade to the full version while playing the free version. We'd love to see apps like Shoot It! get on board with this as well, as we think the freemium model is the sweet spot in the App Store.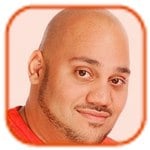 Posted by Andru Edwards Categories: Social Networking, App Updates, New Apps, Reviews, $2.99,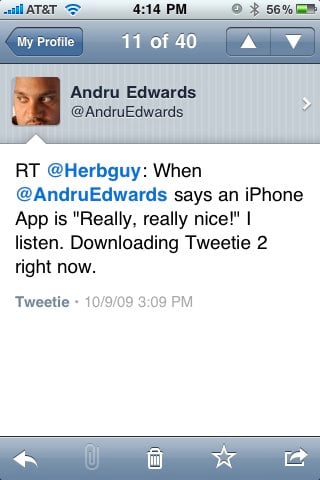 Tweetie 2 has just launched and is now available for the iPhone and iPod touch, and the popular Twitter app brings with it many, many improvements and feature additions. Some of the more notable additions include full app persistence, which means that if you leave the app for any reason and come back to it, Tweetie 2 will remember exactly where you were. There's also a nice offline mode, that lets you read, favorite, and even write drafts of tweets. Once you connect to the Internet again, everything gets synced up.
Many users have been waiting for video support and push notifications to come to Tweetie as well, and Tweetie 2 delivers on both fronts, but we feel both are lacking. With video support, we'd love to see Posterous added as a hosting service, as opposed to just yFrog and TwitVid. As is pertains to push notifications, Tweetie 2 gives it to you, but only on a per-user basis. So you have to go into each user that you want to receive notifications from, and enable them in a menu that is buried a couple of levels deep. We'd love an option to get all mentions and direct messages pushed to the phone from Tweetie 2, rather than having to rely on another Twitter app that can do it (like SimplyTweet) or an app dedicated to pushing content (like Boxcar.)
Still, don't let those two issues deter you. We've been playing with it for a while, and can say without hesitation that Tweetie 2 is now our iPhone Twitter application of choice. It is fast, elegant, and a great deal at $2.99. You can buy Tweetie in the App Store now, we've got a full feature list for you after the jump. Oh, and feel free to follow Gear Live and App.tapper on Twitter!
Click to continue reading Tweetie 2 makes long-awaited debut
Read More

| Tweetie 2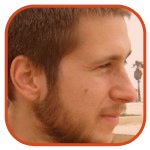 Posted by Brandon Gribin Categories: Games, New Apps, $7.99,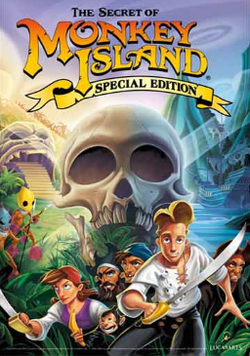 The Secret of Monkey Island is now on the App Store! The classic point-and-click adventure game was originally released in 1990 on the Atari ST, Macintosh and PC systems. The Special Edition version released on the iPhone/iPod touch is also available on PC and Xbox 360.
The Special Edition features updated graphics, music, and voice recordings. You can switch between the new and old versions simply by swiping your fingers across the screen.
The game seems to be an excellent update although there have been mixed reactions to the controls. You move the cursor around by sliding your finger on the screen and using it like a track-pad. The game does not allow you to simply tap on a part of the screen to interact with it but hopefully LucasArts will adjust that in a future update.
All in all, Monkey Island coming to the iPhone is only a sign of more good things to come. From LucasArts, hopefully other classics will be revitalized soon - like Sam and Max and Day of the Tentacle.
This big App Store release clearly shows how much of a player the iPhone is becoming in the gaming world - even if not all hardcore gamers want to admit it.
Read More

| Monkey Island: Special Edition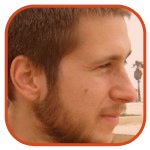 Posted by Brandon Gribin Categories: Games, $7.99,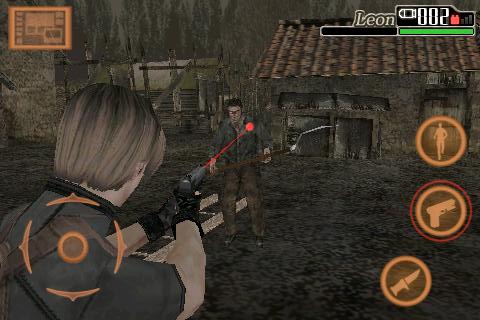 Talk about big iPhone releases! Resident Evil 4 has hit the iPhone. It's going for $7.99.
No word on how the game is. On the one hand, it is Resident Evil and the graphics don't look bad. On the other hand, it is a port.
Read More

| Resident Evil 4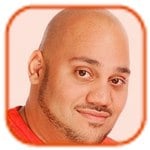 Posted by Andru Edwards Categories: Social Networking, App Updates, $9.99,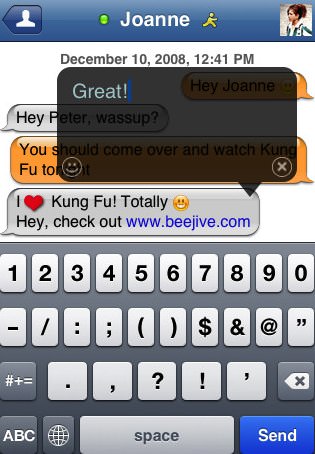 Our favorite instant messaging app for the iPhone and iPod touch, Beejive (pronounced bee-hive,) just got updated to version 3.0. While there are a few nice additions, the biggest is that Beejive now supports push notifications on the iPhone. If you are unfamiliar, this means you can tell Beejive to stay persistently connected to Apple's push servers, even when you close that app. So you can keep a conversation going, while you also check your email, surf the Internet, and more. If you get a new IM, you will get a text notification telling you so, which you can simply close, or use to launch Beejive and take you directly back to the conversation.
Seriously, if you want a downright amazing IM app on your iPhone, consider BeejiveIM.
Read More

| BeejiveIM
© Gear Live Media, LLC. 2007 – User-posted content, unless source is quoted, is licensed under a Creative Commons Public Domain License. Gear Live graphics, logos, designs, page headers, button icons, videos, articles, blogs, forums, scripts and other service names are the trademarks of Gear Live Inc.