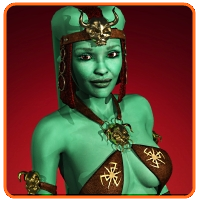 Posted by Patrick Lambert Categories: Games, Reviews, Free Apps,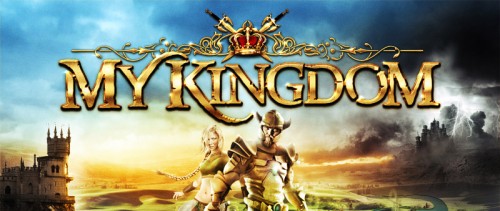 Chillingo, the publisher of Angry Birds and Cut the Rope, recently released My Kingdom. This MMORPG features a vast fantasy world where players can build settlements, trade, socialize, and compete. This is similar to most other games of this type out there. The innovative part however is that this world is based on your current location in the real world. For example, if you're in New York, the part of the virtual world you see around you will correspond to your physical location.
Click to continue reading My Kingdom for iPhone review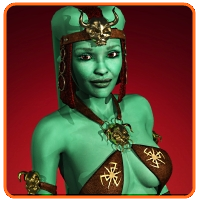 Posted by Patrick Lambert Categories: Entertainment, iPad Apps, Reviews, $2.99, $4.99,
Let's Create! Pottery from Infinite Dreams is not a new app, but it has remained rather unknown until recently when the company released the Let's Create! Pottery HD for iPad. This app is quite unique, and provides a very unusual experience. The basic premise is that you're looking at a spinning pot, which you shape with your fingers to create all sort of pots, vases and receptacles. The gestures are very intuitive, and reminiscent of working with real clay. You can make the object taller, shorter, smaller or bigger, and create all kind of rounded shapes for your works. Once you're done, you click on the firing icon and then the app will create the finished vase in beautiful 3D. The technology used to change that initial figure into a 3D vase is quite amazing.
Click to continue reading Let's Create! Pottery review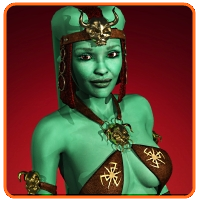 Posted by Patrick Lambert Categories: Games, Reviews, Electronic Arts, $0.99,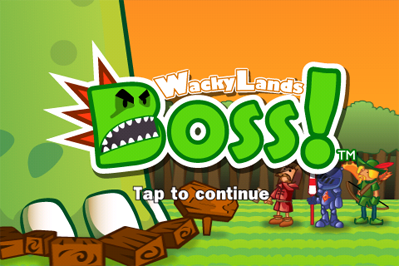 Last week Chillingo, the publisher behind many popular iPhone games that was recently acquired by Electronic Arts, released yet another game for $0.99 on the App Store. The setting behind WackyLands Boss is quite unusual. Instead of playing a hero, or controlling an army, going after a boss monster, you are the boss. You get to create, customize and equip your own boss, and then go after hordes of heroes.
Click to continue reading WackyLands Boss review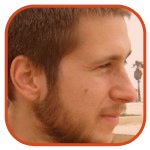 Posted by Brandon Gribin Categories: Lifestyle, Reviews, $1.99,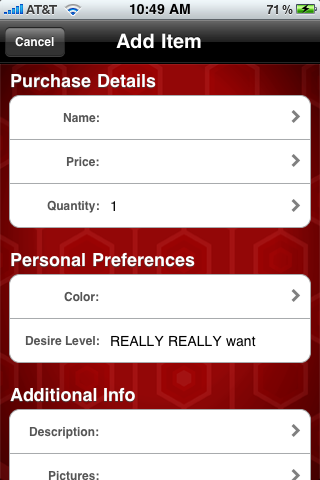 Gifters, currently available for $1.99, lets you create and manage gift lists. If you're patient and comfortable with getting friends and family on-board, this may be for you. To some though, the app may be just a little too cumbersome.
After creating an account - where you're forced to input your physical address, for some odd reason - you're guided through a tutorial by means of several notification windows. Following that, you're free to create and share lists. The app has no gift database though, so when creating lists you have to fill in several information fields all on your own.
Click to continue reading Gifters app review
Read More

| Gifters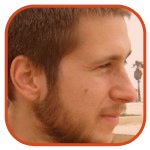 Posted by Brandon Gribin Categories: Games, Reviews, Site Features, $2.99,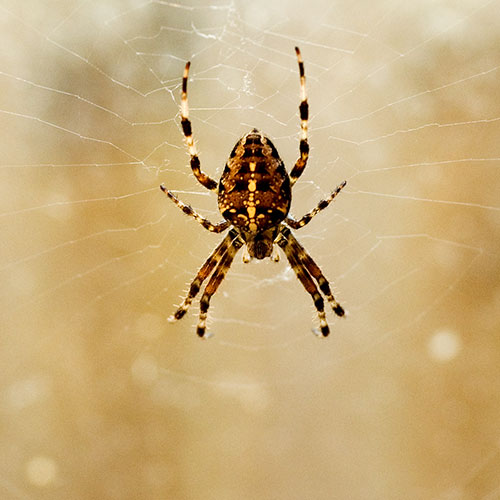 I'd say finding a great game on the App Store can be like finding a needle in a haystack. Well, I've got your needle right here - in one of the best games yet available for the iPhone and iPod touch. Spider: The Secret of Brice Manor.
This came comes highly, highly recommended. Please, go buy it now. It'll be the best $2.99 you've spent in some time.
...
Okay. Now that you've got that taken care of, you probably noticed that the game is over 50 MB, which is larger than average for an iPhone game - I'll tell you more. And hey, if you haven't clicked the BUY APP button yet, I'll still tell you about it.
Click to continue reading Spider: The Secret of Bryce Manor Review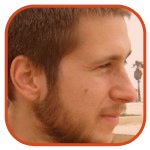 Posted by Brandon Gribin Categories: Games, New Apps, Reviews, $1.99,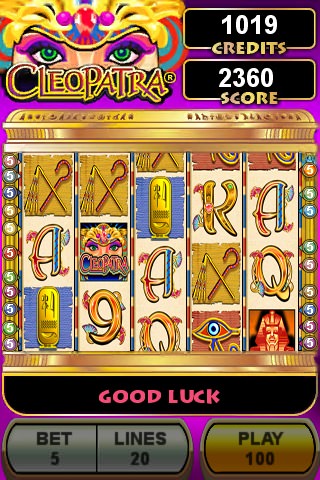 As I see it, there are three types of slots players:
People who sit for hours on end at a single machine
People who pull on a machine once, hoping for a lucky spin, as they stroll by
People who refuse to touch a machine (they just don't know they're slot players yet)
Cleopatra is the perfect iPhone and iPod touch game for the first type of slots player. And possibly a fun diversion for the other two types of players.
IGT, International Game Technology - a slot machine manufacturer, recently released Cleopatra on the iPhone and iPod touch. The app is a portable version of the video slot game that's in casinos all over the world. The iPhone and iPod touch version is a solid rendition and should be up your alley if you're looking for a slots game.
Click to continue reading Cleopatra for iPhone and iPod touch Review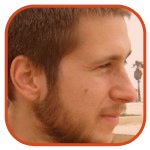 Posted by Brandon Gribin Categories: Games, Reviews, $0.99,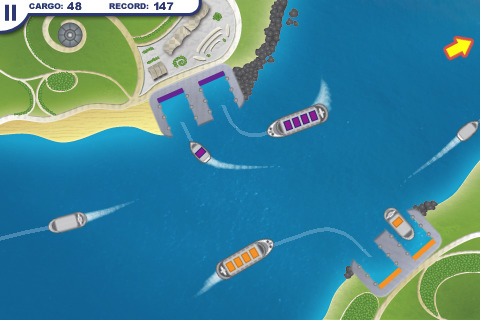 Confession: I'm hooked on Harbor Master. Sure, I've been hooked on a lot of iPhone games over the last year but Harbor Master has something to it that really keeps me constantly coming back for more.
The game's slightly similar to Flight Control - where you're tasked as an Air Traffic Controller and have to land as many planes as you can until they crash. You direct planes by drawing lines - ideally to a runway.
In Harbor Master, rather than directing planes, you're in charge of boats. Rather, boats with cargo. You draw paths for boats to dock - and wait as they unload cargo. After the cargo's unloaded, you direct the boats back off the screen into the mysterious off-screen sea. The game currently has five different levels with a new one promised every two weeks. Each level has a unique twist to it - one features pirates plotting to pillage your plunder, where you use a cannon to fend them off. In another, ships have different colored cargo that must be unloaded at different docks.
Click to continue reading Harbor Master Impressions
Read More

| Harbor Master
© Gear Live Media, LLC. 2007 – User-posted content, unless source is quoted, is licensed under a Creative Commons Public Domain License. Gear Live graphics, logos, designs, page headers, button icons, videos, articles, blogs, forums, scripts and other service names are the trademarks of Gear Live Inc.