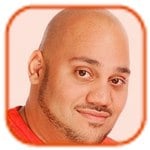 Posted by Andru Edwards Categories: Navigation, App Updates, iPad Apps, Google, Free Apps,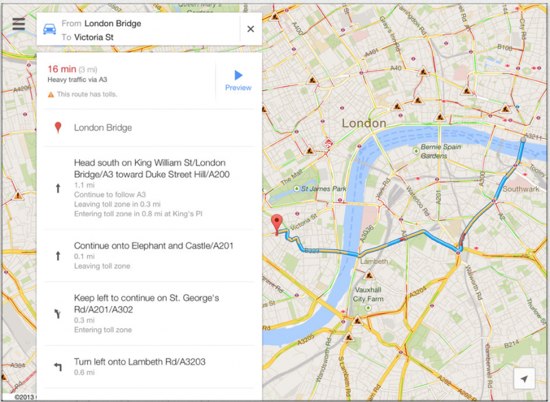 This evening Google released Google Maps 2.0 for iOS, and with it comes a bunch of new features, including full iPad support. That's a welcome change to owners of Apple's tablets, but the new Google Maps brings a bunch more with it.
Enhanced turn-by-turn navigation now includes live traffic updates and incident reports. When you are looking for something specific, Google Maps now drills down into popular categories like restaurants, playing, shopping, and sleeping. Google now owns Zagat, and as such, Zagat ratings are included and listed within the results. Google Offers also gets integrated into Maps, showing you results that have deals as well.
What may be seen as the coolest addition to the Google Maps app is the inclusion for indoor mapping. That means that you can now launch Google Maps to get indoor directions at places like malls, airports, bus and train stations, and more.
You can download Google Maps 2.0 for iOS now from the App Store.
Click to continue reading Google Maps 2.0 for iOS brings iPad support, indoor maps, and more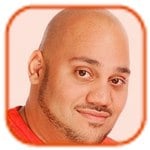 Posted by Andru Edwards Categories: Photography, Social Networking, App Updates, Free Apps,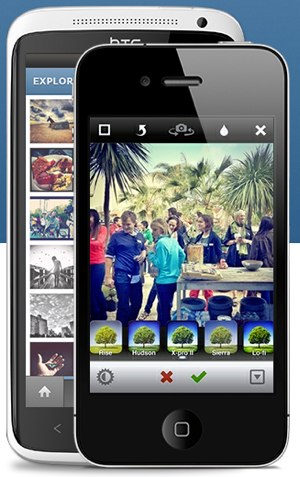 Instagram 3.0 was released today, and with it comes a host of new features and bug fixes. One of the major additions is the Photo Map, which makes it easy to find images that have been geo-tagged to specific locations. Users will find a new Photo Map section in their profiles that will allow them to see their own images overlayed on a map as well. Other features include infinite scrolling on photo feeds, redesigned profile and upload screens, and other performance improvements. Grab Instagram 3.0 now from the App Store or Google Play for free. Check out a video explaining it all after the break.
Click to continue reading Instagram 3.0 introduces Photo Map feature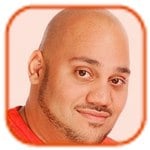 Posted by Andru Edwards Categories: Entertainment, iPad Apps, Video Apps, Free Apps,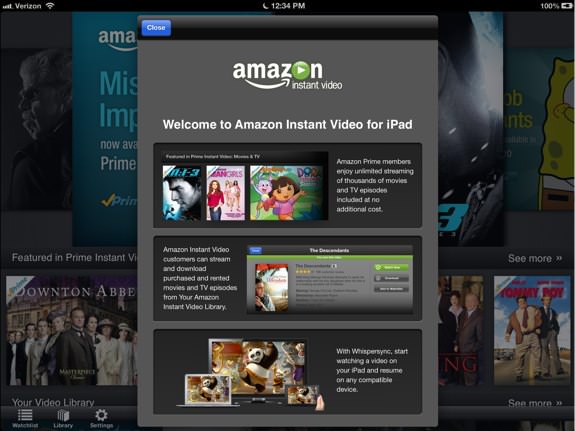 Today Amazon has released its long-awaited Instant Video iPad app on Apple's App Store. If you're an Amazon Prime member, this means that you have access to the entire Prime Instant Video catalog, but anyone can access purchased content on-demand as well. We've been playing with it this morning, and it works just as you'd expect it to, with badges indicating which pieces of content are available for free to Prime members.
One nice bonus is that the app supports AirPlay, essentially bringing Amazon Instant Video to your Apple TV. Sure, it's not built-in like Netflix or the newly-added Hulu Plus, but it still allows you to enjoy Amazon's streaming catalog on your television if you own an Apple TV. You can download the free Amazon Instant Video app now.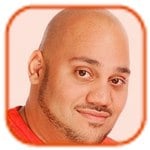 Posted by Andru Edwards Categories: Games, App Updates, $0.99,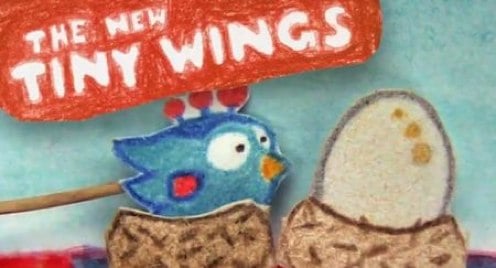 The sequel to one of the most popular iOS games of all time, Tiny Wings, is set to hit the App Store in just six days. Yep--on July 12th, Tiny Wings 2 will be available for download, and to get you hyped, developer Andreas Illiger has put together the homemade teaser trailer that you'll find after the break. Unfortunately, the video doesn't give any hints as to new gameplay mechanics or other features, or even if this will be an update to the existing app, or a new, separate game altogether. Still, we won't have to wait long to get the answer--Tiny Wings 2 arrives in under a week.
Click to continue reading Tiny Wings 2 set to arrive on July 12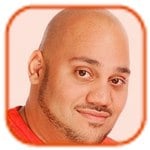 Posted by Andru Edwards Categories: Social Networking, App Updates, Free Apps,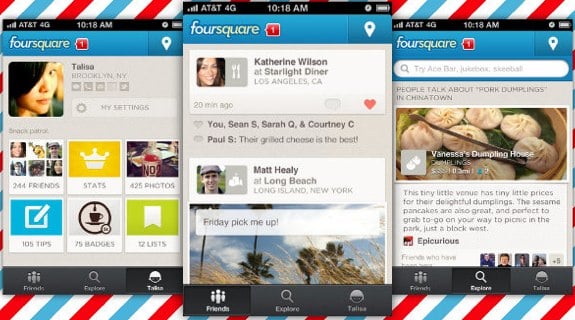 Foursquare has released a major revision and revamp of its iOS and Android apps, introducing a brand new user interface. Foursquare 5.0 aims to make it easier to find places to go and activities to do, as it now takes into account the time of day, the local weather, and your location before recommending something to do. It also now incorporates a Like button on venues, which it will then use to find more places that it thinks you'll like when you are using the Explore function. You can grab Foursquare 5.0 now from the App Store and Google Play.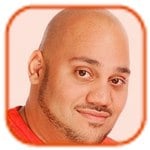 Posted by Andru Edwards Categories: Photography, iPad Apps, New Apps, Apple, $4.99,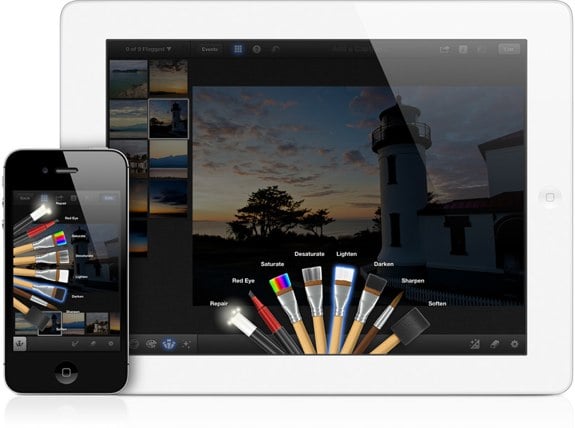 At yesterday's iPad event, Apple unveiled the final piece of the puzzle as it pertains to bringing the full iLife suite to iOS with the release of iPhoto for iPad and iPhone. Similar to GarageBand and iMovie, iPhoto is available now as a universal app for $5. So, what's the draw? Well, iPhoto lets you use your iOS device's multi-touch display to perform basic photo editing function like simple one-tap white balance, red-eye removal, and exposure adjustments. You can also crop and straighten images, and remove blemishes with ease.
You can pull up your photos that are stored on your device, including the camera roll and Photo Stream, and compare images side-by-side. Edits are non-destructive as they save a copy rather than editing the original. You can process images that are up to 19 megapixels, which should be fine for the vast majority of people out there, but for those of you shooting with a Canon 5D Mark II in RAW format, you may wanna look elsewhere for your photo processing software--but in that scenario, why would you be using an iPad for that function anyway?
You've got a bunch of sharing options, including Twitter, Facebook, and Flickr. You can also export photos to your Camera Roll and to iTunes and email them to contacts. One new feature is Journal, where you can select a group of photos that iPhoto then puts together in a unique gallery with dates, weather information, maps, and more. It's like making a diary out of photos relating to an event or range of dates.
For $5, you can't go wrong with iPhoto for iOS. You can get it now on the App Store.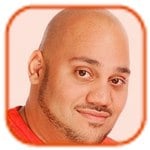 Posted by Andru Edwards Categories: Social Networking, New Apps, Reviews, Videos, Free Apps,
We've spent the last half-day or so completely enamored with the latest release from the fine peeps over at Tapbot, Tweetbot. Typically, a new Twitter client isn't anything we would get excited about, as there are probably hundreds out there, and the free Twitter for iPhone does the job well enough anyway. However, we've been impressed with every other app that Tapbot has put out. We're talking about things like Calcbot, Weightbot, Pastebot, and the awesome Convertbot. So when they released Tweetbot after working on it for over a year, we had to check it out.
It's difficult to describe everything that Tweetbot does, but if I had to sum it up with one statement, I'd say "It just makes sense." Oh, and also, it's a joy to use. While the official Twitter app has been suffering from feature bloat (going so far as to try and force a trend bar on us,) Tweetbot is a refreshing throwback to what made Tweetie great in the first place. They've even managed to make lists actually useable and convenient, rather than a clunky add-on, by giving each its own timeline.
We highly recommend Tweetbot -- get a look at the video above that walks through its interface. Pretty slick, right? You can get it now for $1.99 in the App Store.
Read More

| Tweetbot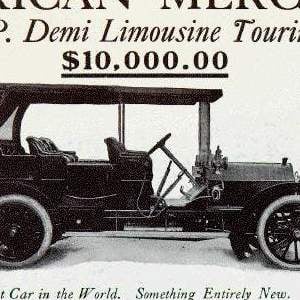 Posted by Drea Avellan Categories: Games, App Store News, Sales, Electronic Arts, $0.99,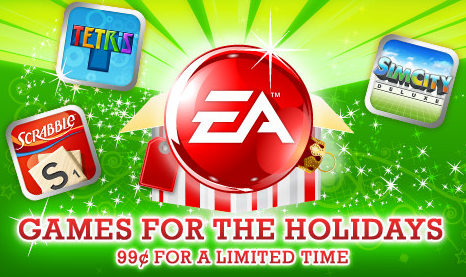 'Sup holidays? It's nice to see you. Although, I personally couldn't care less about Santa or gifts under the tree (okay, totally lying about the gifts part,) I'm all about free and cheap. This is why I want to kiss EA in the mouth, mistletoe optional. As a promotion for this special time of the year, EA is offering some of their top games on iTunes for only 99 cents. Yes. CENTS. Now is the time to buy yourself some goodies for being good this year--and hey, if you're expecting an iPad, iPhone, or iPod touch to be yours on Christmas morning, there's nothing stopping you from stocking up on these apps right now!
View the list of games and links to iTunes after the jump.
Click to continue reading EA iPhone and iPad games sale: 99 cents!
Read More

| EA Apps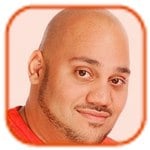 Posted by Andru Edwards Categories: Travel, Utilities, Reviews, Free Apps,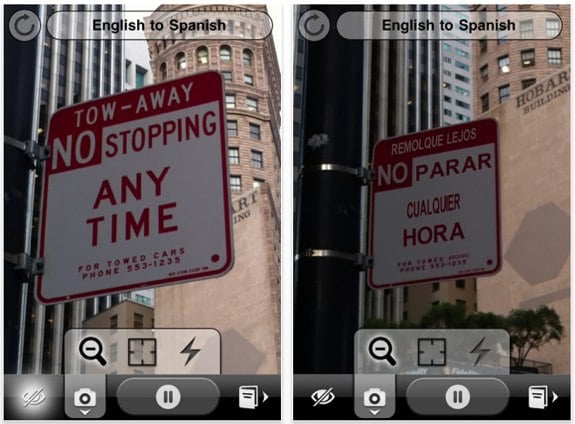 There was a time when a jaunt through a foreign country meant stashing a translation guide on your pocket so that you could whip it out at a moment's notice to read a sign or understand a spoken word. It's a rudimentary system that's worked for ages, but Quest Visual looks to change the game with its Word Lens free iPhone (free, but language packs cost $4.99) app, which translates printed text on the fly.
How It Works
The concept behind Word Lens is a simple one: You point your iPhone 3GS, iPhone 4, or fourth generation iPod touch's camera at printed text and the app translates the word on the fly simply by tapping the green button in the toolbar. That ability isn't included by default; you have to purchase one of the $4.99 language packs. Unfortunately, only two packs are available at the moment—English to Spanish, and Spanish to English—so the selection is extremely limited. Other undisclosed languages are in the works.
Click to continue reading Word Lens for iPhone review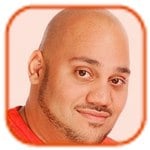 Posted by Andru Edwards Categories: Social Networking, App Updates, Free Apps,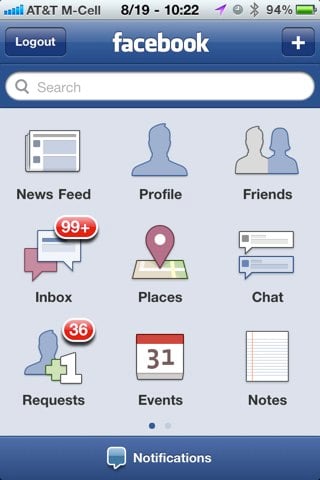 We all knew it was coming, but Facebook has finally released their location check-in methodology with the release of their Facebook for iPhone 3.2 app. The new 'Places' feature let's you check-in Foursquare/Gowalla-style into venues that are around you. You can also track the locations of your friends as well, to see what others in your social graph are up to. One seemingly annoying feature is that Places even allows you to check other people in with you, and that is on for every account by default. Of course, you can manually turn that feature off, but shouldn't that be the default option?
Also new in 3.2 for phones running iOS 4 is background uploading of photo and video content, so you can start an upload and jump out of the app to something else while things continue. All iOS version also pick up new in-app privacy management features as well.
We've been trying to test out all the new hotness, but just about every area we go into on the new app results in some sort of error message. We'll keep trying.
Read More

| Facebook 3.2 for iPhone
© Gear Live Media, LLC. 2007 – User-posted content, unless source is quoted, is licensed under a Creative Commons Public Domain License. Gear Live graphics, logos, designs, page headers, button icons, videos, articles, blogs, forums, scripts and other service names are the trademarks of Gear Live Inc.