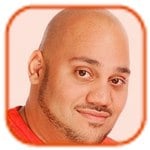 Posted by Andru Edwards Categories: Finance, Utilities, iPad Apps, New Apps, Free Apps,
We can't say enough about the love we have for what the folks over at Square are doing. In a nutshell, they are bringing credit card processing to the masses by way of connected smartphones (like iPhone and Android devices) and iPads as well. You download the free app and sign up, and they send you a free credit card reader that hooks into the audio jack on your device. From there, whether you are a big business, small coffee shop, a seller at the flea market, or just wanna collect half the check from your friend after dining out, you can can accept a credit card payment right on your phone. The video above explains it way better than we can, but the news here is that Square is now available for iPhone and iPad, as well as Android.
Read More

| Square app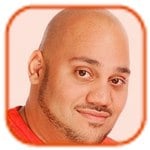 Posted by Andru Edwards Categories: Utilities, New Apps, Videos,
Wi-Fi Sync is an iPhone app that we are absolutely hoping and praying makes it into the App Store. Why? Well, take a look at the video above. Basically, it solves a problem that we've been begging Apple to solve for years now—we want to be able to sync our devices with our computers over the network, rather than having to be tethered to a USB connection just to get our latest tunes and apps onto our phones and iPads. Wi-Fi Sync seems to be a nice, easy, and elegant solution to making that happen. You just pair your computer with your phone through the Wi-Fi Sync software, and you are good. Our only fear is that Apple will reject the app, since you'd think if they wanted Wi-Fi syncing to be available on Wi-Fi devices like the iPhone, iPod touch, and iPad, they'd have already done it. Still, we're keeping our fingers crossed.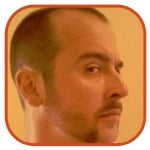 Posted by Finnian Durkan Categories: Utilities,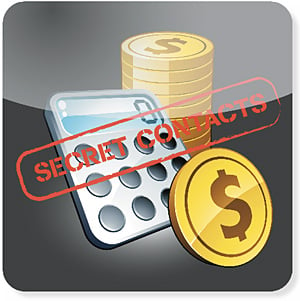 The Directors Bureau of Applications, the creators of Can Moo, Say it! and The Song Idea Generator has released its Secret Contacts app, moving from the realm of cute but useless apps and leaping headfirst into the douche-canal of misanthrope-enabling apps. Secret Contacts a way for you to hide your little black book from prying eyes—your girlfriend/wife/overbearing pet—in an app that masquerades as an innocuous little tip-calculator. While the premise for this is a clever and sneaky little idea, the execution of its advertising—hell, the fact that they had any at all—kind of defeats the purpose.
"Yes, hide your little black book on your iPhone from prying eyes; prying eyes that, should they even know how to operate an iPhone or have even heard of the internet will surely have also heard about this app, rendering it completely moot…. wait… scratch that… damn." It seems to me that this is another funny idea that should have maybe stayed in the drunken post work brainstorm-session/happy-hour in which it was conceived. If your significant other understands basic technology and is actually crazy enough to search through your contacts, then they will also have heard of this app even before you, cheeky monkey; if not, then there is really no point at all, now is there? Why would you waste $1.99 on an app that is either rendered useless either by it's advertising or by its lack of necessity? Now where did I put my battery-powered battery re-charger?
Read More

| Secret Contacts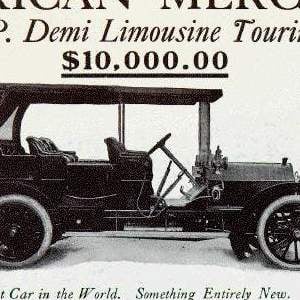 Posted by Drea Avellan Categories: Social Networking, Utilities, New Apps, Video Apps, Free Apps,
Today, the fine folks at 12 seconds have announced the release of a new app for iPhone 3GS users—12cast. 12cast is their first native video app for the iPhone, allowing users to log into Twitter, record, title their posts and share them with friends. The goal with this app was to create an easy and seamless video sharing tool for Twitter. In hopes to get the word out, 12cast has created a contest so easy to enter, well, a caveman could do it. Simply send out a Twitter or 12seconds post with the hashtag #12cast, and you will be instantly entered to win iPhone data service for a year. For every 12seconds post you make with the hashtag #12cast, you will be entered 3 times. The contest ends Friday, August 7th—so get out there and start posting! 12cast is now available free at the iTunes app store.
Read More

| 12cast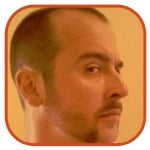 Posted by Finnian Durkan Categories: Utilities, New Apps, $0.99, Free Apps,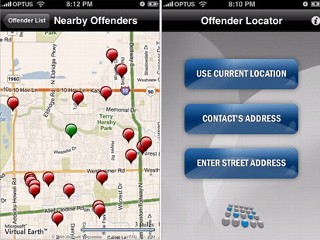 Love to use your iPhone to listen to music, pick a restaurant or even find out which golf club you should use at Augusta National's 18th Hole? Of course you do, and so do I…Well, if by 'Augusta National' you mean 'Greenlake Pitch and Putt' then you and I are kindred spirits; making leisure activities that much easier is what the iPhone was made for. But keeping our kids and loved ones safe? C'mon, the iPhone can't possibly do that, can it? Well now, thanks to ThinAir Wireless, it can. Enter the Offender Locator iPhone App.
Click to continue reading Offender Locator iPhone App Top Seller Locates Registered Sex Offenders
Read More

| Offender Locator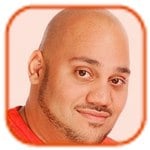 Posted by Andru Edwards Categories: Social Networking, Utilities, Interviews, New Apps, Site Features, Free Apps,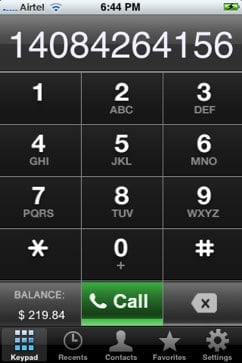 We've told you a lot about MyGlobalTalk, the service that aims to replace your International calling plan. They've just released a new MyGlobalTalk app for the iPhone, and we were able to chat with the people behind the service, Andy Berman and Raffi Aghapekian, who were kind enough to give us the lowdown on why you should take a look at this game-changing application.

Give us a brief overview of what MyGlobalTalk is, for those readers who may not be familiar with the product.
Andy: MyGlobalTalk is a communications solution that provides high quality calls to International destinations at incredibly affordable rates. Instead of paying $1.00 or more to call a city like Hong Kong, you pay pennies per minute.
The great thing about our solution is that it works on any phone, and you don¹t need to be on your computer or at a Wi-Fi location.
When using MyGlobalTalk on a basic mobile phone or landline there is an extra step involved, so we've developed applications for almost all the major Smartphones that integrate seamlessly with your address book and remove that extra step, so you get one-touch dialing and make calls without changing the dialing habits you're used to.
Click to continue reading MyGlobalTalk Comes To the iPhone, Interview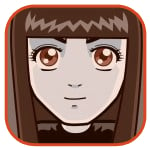 Posted by Sheila Franklin Categories: Utilities, Free Apps,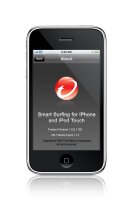 With Conficker and other evils running amok of late, Trend Micro has developed what it calls the first safe app for browsing on the iPhone and touch. Smart Surfing uses advanced "in the cloud" Web Reputation technology to block access of viruses, worms and other malware. When you use the application and come across an unfavorable URL, Smart Surfing will notify you visually. The application is free and available at the iTunes App Store.
Read More

| Trend Micro
© Gear Live Media, LLC. 2007 – User-posted content, unless source is quoted, is licensed under a Creative Commons Public Domain License. Gear Live graphics, logos, designs, page headers, button icons, videos, articles, blogs, forums, scripts and other service names are the trademarks of Gear Live Inc.