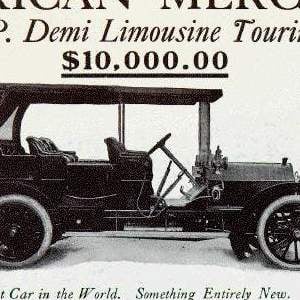 Posted by Drea Avellan Categories: Social Networking, New Apps, $2.99,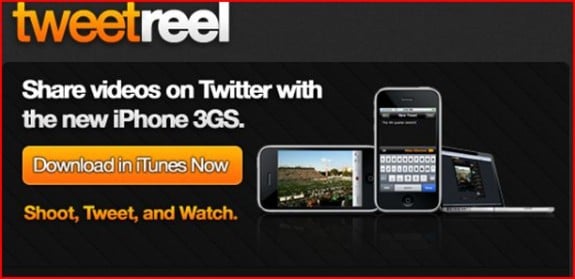 It was only a matter of time for an app to catch up for our burning desire to share our lives on the internet –mainly Twitter. Tweet Reel is a new app for the iPhone 3GS with allows you to upload videos and pictures to Tweet Reel, and share them directly on Twitter. Personally, I have always used Flickr over Twitpic (specially now with Twitter integration), but Flickr seems to be having a hard time catching up to apps and other social media integration tools. Tweet Reel is available for $2.99 in the App Store and if you are looking to share more than just images, Tweet Reel will get the job done.
Read More

| Tweet Reel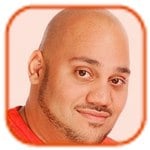 Posted by Andru Edwards Categories: Social Networking, Utilities, Interviews, New Apps, Site Features, Free Apps,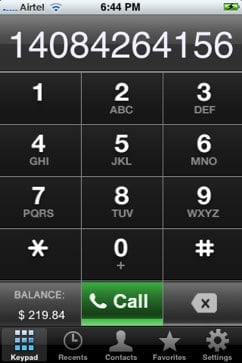 We've told you a lot about MyGlobalTalk, the service that aims to replace your International calling plan. They've just released a new MyGlobalTalk app for the iPhone, and we were able to chat with the people behind the service, Andy Berman and Raffi Aghapekian, who were kind enough to give us the lowdown on why you should take a look at this game-changing application.

Give us a brief overview of what MyGlobalTalk is, for those readers who may not be familiar with the product.
Andy: MyGlobalTalk is a communications solution that provides high quality calls to International destinations at incredibly affordable rates. Instead of paying $1.00 or more to call a city like Hong Kong, you pay pennies per minute.
The great thing about our solution is that it works on any phone, and you don¹t need to be on your computer or at a Wi-Fi location.
When using MyGlobalTalk on a basic mobile phone or landline there is an extra step involved, so we've developed applications for almost all the major Smartphones that integrate seamlessly with your address book and remove that extra step, so you get one-touch dialing and make calls without changing the dialing habits you're used to.
Click to continue reading MyGlobalTalk Comes To the iPhone, Interview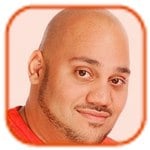 Posted by Andru Edwards Categories: Lifestyle, New Apps, Free Apps,
Delicious Library is now available for the iPhone and iPod touch, as illustrated by the amazing video above. If you are unfamiliar with Delicious Library, it is primarily a program you run on OS X that lets you keep track of just about anything you own - books, video games, DVDs, Blu-ray discs, clothing…really anything that Amazon sells. You can then lend things out, and check them out from the library, knowing exactly where everything is that you own. There's even a Bluetooth scanner you can use to input all your belongings, or you can scan using the iSight camera on your Mac. Delicious Library for iPhone and iPod touch allows you to access your database remotely, right on your device. It's also free, which makes it totally worth it.
Read More

| Delicious Library for iPhone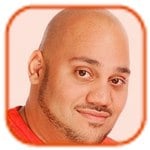 Posted by Andru Edwards Categories: Games, Music, New Apps, Tapulous, $4.99,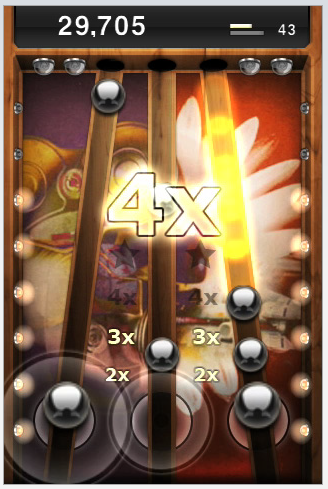 Tap Tap Revenge has really become an iPhone staple, and today it just keeps on coming with Tap Tap Revenge: Dave Matthews Band. If you're a fan of Dave Matthews Band music, and also happen to love rhythm games, you'll want to grab this game, which costs $4.99 in the App Store. Here's the track list:
Funny The Way It Is
Shake Me Like A Monkey
Tripping Billies
Everyday
Ants Marching
American Baby
Crash Into Me
What Would You Say
So Much To Say
Two Step
See? A lot of the Dave Matthews classics. Tap Tap Revenge: Dave Matthews Band is available now in the App Store.
Read More

| Tap Tap Revenge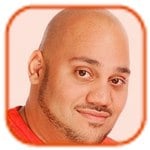 Posted by Andru Edwards Categories: Games, New Apps, $6.99,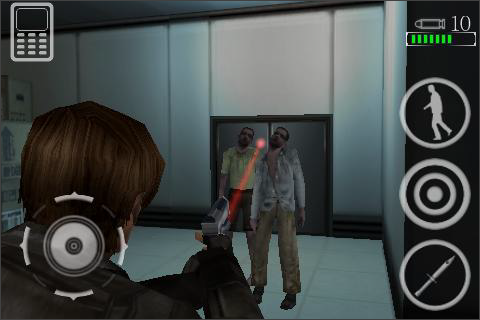 This morning Resident Evil: Degeneration hit the App Store, officially bringing the Resident Evil game series to the iPhone and iPod touch. The game is based on the Resident Evil: Degeneration movie from Sony Picture Home Entertainment, and puts you in control of CLaire Redfield and Leon Kennedy, our Resident Evil mainstays.
The game hits you with 3D graphics, multi-touch controls, and even takes advantage of the accelerometer. Resident Evil: Degeneration sells for $6.99, and is available for purchase immediately.
Read More

| Resident Evil: Degeneration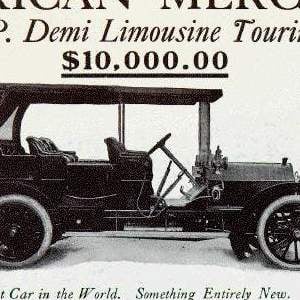 Posted by Drea Avellan Categories: Games, New Apps, $4.99,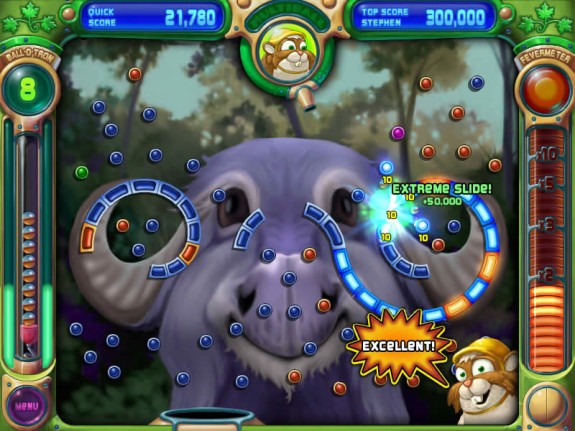 If you are one of those people that has been sitting in front of your Xbox 360 playing the Xbox LIVE Arcade's popular title, Peggle, put on some pants and get ready to leave to house. Starting today, Popcap games has released the addictive puzzle game for the iPhone and iPod touch, which can be found in the App store for $4.99. Yup, now you can play your favorite title everywhere and anywhere. Peggle can also be found on other mobile devices such as the iPod and Nintendo DS.
Read More

| Peggle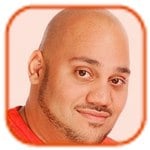 Posted by Andru Edwards Categories: Entertainment, New Apps, $1.99,
Sometimes, it's the simplest apps that turn out to be the best, and SmackTalk! for the iPhone proves that point. You see, all SmackTalk does it record your voice, and play it back to you at a faster speed. However, they also have animals whose heads move when it plays back your voice, so it appears that a hamster (or cat, or dog, etc.) is repeating back to you what you said. Kids love this, as I have witnessed first-hand. Check out the video above for a demo, and you'll be wanting to grab SmackTalk for $1.99 from the App Store.
Read More

| SmackTalk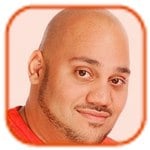 Posted by Andru Edwards Categories: Books, New Apps, Free Apps,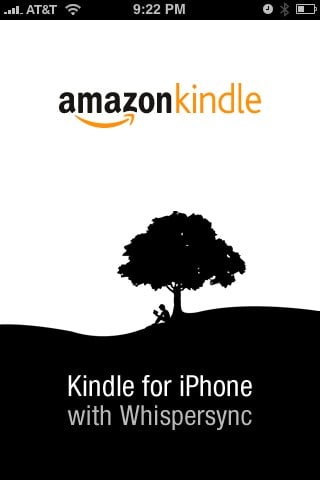 We knew that Amazon was planning on bringing their Kindle e-books to other devices, but we didn't think it would happen this soon. This evening, Kindle for iPhone was released on the App Store, available for free. In a nutshell, you are able to associate your iPhone or iPod touch with your Amazon account, and can then buy Kindle book content and have it sent to your phone for reading. Kindle for iPhone is also compatible with the Whispersync service, which allows you to continue reading any Kindle content from where you left off, no matter which device you are reading on. That means you can start reading on your iPhone, stop, then power on your Kindle and continue from the same page you left off on. Very nice.
If you are a Kindle or Kindle 2 owner, and you've purchased books for those devices, when you download Kindle for iPhone you'll have an Archived Items category that will list all your purchased books, which you can access immediately. In using the app, we found that it works extremely well—not as well as a Kindle, mind you, but as an extra way to read the e-books (or as a way to save yourself the $359 Kindle price tag,) the app shines. Go ahead and hit the App Store to grab Kindle for iPhone.
Read More

| Kindle for iPhone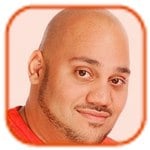 Posted by Andru Edwards Categories: Entertainment, New Apps,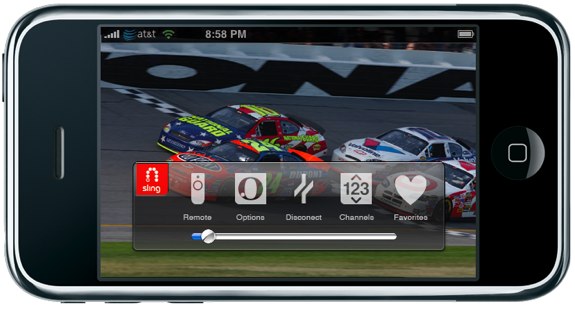 SlingPlayer Mobile for iPhone is set to make its debut this week during MacWorld 2009. If you own a Slingbox and an iPhone, then you've been waiting for this moment for quite some time. Sling Media will be showing off the current build of their SlingPlayer Mobile iPhone app, which they plan on submitting to Apple for App Store approval by the end of the first quarter of the year. This is gonna be one to watch. We'll try to get more screenshots, or even video of the app, from Sling in the meantime.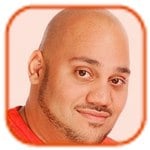 Posted by Andru Edwards Categories: Entertainment, New Apps, $9.99,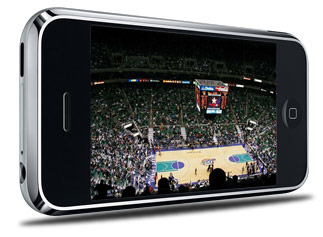 Here at Gear Live, we've been big fans of Orb for quite a while. Back in the original iPhone days, they made an app that was only available on jailbroken phones that we really liked - we just knew it needed to run at 3G speeds to be useful when on the go. The time has finally come, though, as OrbLive has hit the App Store. To back up for a moment, Orb allows you to access files and media on your home computer while on the go. This means that any music on your home computer can now be played on your iPhone from wherever you are. Videos too. Oh, and if you have a TV tuner in your computer, Orb will even allow you to tap into that and watch live television on the go as well. Isn't that off the hook?
The one caveat for the time being is that the Orb PC software is only available for Windows - but the Orb folks are promising that versions for Mac and Linux are coming soon. We definitely recommend this one - grab the full version of OrbLive for $9.99, or if you are on the fence, there is also a demo version, OrbLive Free.
© Gear Live Media, LLC. 2007 – User-posted content, unless source is quoted, is licensed under a Creative Commons Public Domain License. Gear Live graphics, logos, designs, page headers, button icons, videos, articles, blogs, forums, scripts and other service names are the trademarks of Gear Live Inc.