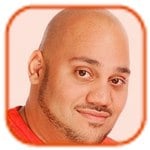 Posted by Andru Edwards Categories: Books, iPad Apps, New Apps, $4.99,
Hey, all you iPad-owning parents out there, if you are looking for a children's storybook that does more than just read aloud to your kids, you've gotta check out Bartleby's Book of Buttons Vol. 1: The Far Away Island. What makes this different enough to warrant our excitement? Well, we've been playing with it since it's been in beta, and it's just fun for kids…and to be honest, even fun for an adult to go through once or twice. It's a case study for how you can take books, and do them differently on the iPad, providing a fun, interactive experience for kids and parents to share together. Each chapter of the book is a puzzle that follows the story, but to get to the next chapter, you must first solve the puzzle. Each puzzle that you solve "unlocks" that chapter in the table of contents, so you can skip to any unlocked chapter from the beginning.
The puzzles aren't hard, but for a little child it might take them a minute or two of playing with the page to figure it out, which is great to see. We've got a Bartleby Book of Buttons gallery that shows you a page from each chapter, to give you an idea of what we mean. But seriously, if you have a child between the ages of, say, 5-10, we don't see how you can go wrong. Bartleby's Book of Buttons Vol. 1 is available now on the App Store for $4.99.
Read More

| Bartleby's Book of Buttons Vol. 1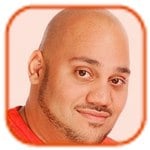 Posted by Andru Edwards Categories: Productivity, iPad Apps, New Apps, Above $10,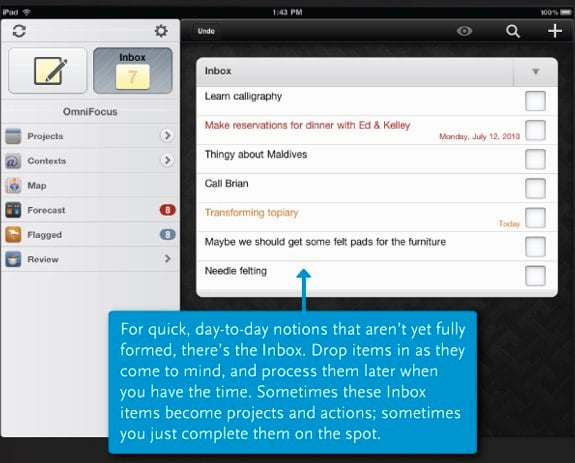 The good folks over at The Omni Group make what many consider to be the definitive GTD and task management app out there in OmniFocus. We use it with great regularity on the Mac desktop, and snapped it up immediately as soon as OmniFocus for iPhone was released. When the iPad launched, the one app that we knew we wanted was a native OmniFocus client. The Omni Group said they'd release it when it was done, opting to go feature complete rather than releasing a bare bones version and updating it incrementally with new features. Well, today OmniFocus for iPad launched, and we've gotta say, it's impressive.
Like OmniFocus on iPhone, the app is location-aware, meaning that you can have it tell you what tasks on your list can be completed nearby, wherever you are. New to the app are a new streamlined task review mode, a Map feature, task forcasting, and more. Here's the main feature list:
Quick Entry for fast, easy task capture
Task inbox where items can be stored for future processing
Detailed task options like start and due dates, repeating schedules, and audio note and photo attachments
Organize tasks into projects and folders, with as much hierarchy as is needed
Categorize and view tasks by contexts, or work modes (ie, "Phone" for all phone call-related to-dos)
Subtasks, for breaking large tasks into manageable steps
Built-in search for locating any task in your database
Cloud sync: synchronize with OmniFocus for Mac and OmniFocus for iPhone
Location-based contexts: the Map makes it easy to generate and view tasks based on current or assigned locations
Forecasts: see a weekly or daily view of all due tasks
Built-in reviewing that helps you stay current on all your projects
The app sells for $39.99, so it definitely isn't an impulse buy. However, if you are looking for an app that will keep you on top of everything in your work and home life, and sync between iPad, iPhone, and Mac desktop, we can't recommend OmniFocus enough. It's available now in the App Store.
Read More

| OmniFocus for iPad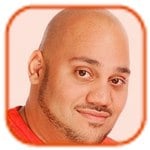 Posted by Andru Edwards Categories: Entertainment, iPad Apps, New Apps, Free Apps,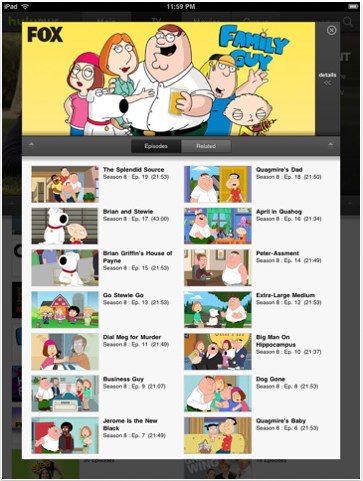 We just gave you the rundown on Hulu Plus, which is Hulu's new subscription-based service that gives you access to way more content on way more devices. A few of those devices happen to the be iPhone 4, iPad, and iPhone 3GS. Hulu Plus will actually work on both Wi-Fi and 3G, dynamically optimizing quality for the best experience possible. The app is available now, so go ahead and download Hulu Plus now!
Read More

| Hulu Plus app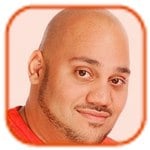 Posted by Andru Edwards Categories: Music, iPad Apps, New Apps, Videos, Free Apps,
Here at Gear Live, we've been in love with Sonos for years now. If you are a music lover, they are a company that you should definitely check out. One thing we love is that Sonos released a free app that allows you to control your system from an iPhone or iPod touch, rather than having to rely on their proprietary controller. Since the iPad hit the streets, we'd been wondering when we would see some love on that platform from Sonos as well. Now we have the answer. The Sonos Controller for iPad app will be hitting the App Store in late August, but you can see a preview of it in action above.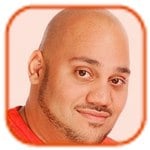 Posted by Andru Edwards Categories: News, iPad Apps, $3.99,
Get a look at the Pulse News Reader. While magazines are trying to reinvent themselves for tablets, we like Pulse because of how it makes RSS feeds look fantastic. You are limited to 20 feeds, but this isn't meant to be your go to RSS reader. Instead, you are essentially creating your own digital magazine with content pulled from your 20 favorite sites. The app sells for $3.99, and is available now.
Read More

| Pulse News Reader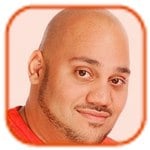 Posted by Andru Edwards Categories: Finance, Utilities, iPad Apps, New Apps, Free Apps,
We can't say enough about the love we have for what the folks over at Square are doing. In a nutshell, they are bringing credit card processing to the masses by way of connected smartphones (like iPhone and Android devices) and iPads as well. You download the free app and sign up, and they send you a free credit card reader that hooks into the audio jack on your device. From there, whether you are a big business, small coffee shop, a seller at the flea market, or just wanna collect half the check from your friend after dining out, you can can accept a credit card payment right on your phone. The video above explains it way better than we can, but the news here is that Square is now available for iPhone and iPad, as well as Android.
Read More

| Square app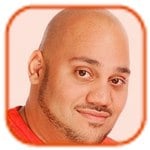 Posted by Andru Edwards Categories: Social Networking, App Updates, iPad Apps, Free Apps,

Our current favorite iPad Twitter app, Twitterrific, has just been update to version 1.0.1, which includes a bunch of bug fixes and new features. Here's the list:
New Features:
Support for Instapaper via Settings app.
Support for 3rd party push services like Boxcar.
Audio notification control via Settings App.
Support for screen names vs real names via Settings App.
Support for old style RTs – Forward to Followers in reply actions.
Bug Fixes:
Fixed a popover bug that could cause timeline scrolling to lock up.
Fixed a bug that allowed direct messages to be re-tweeted.
Fixed a bug that allowed direct messages to be marked as favorites.
Fixed a crashing bug that could occur when viewing certain tweets.
iTunes and map links now open properly in the mini browser.
Subscribed Twitter lists now appear in the sidebar.
Fixed a display problem when opening "full" TwitPic images.
Fixed several display bugs associated with device orientation.
Updated the scroll indicator to white for improved clarity.
Several graphical tweaks & improvements.
Security improvements.
You can grab, or upgrade to, the new version now in the App Store.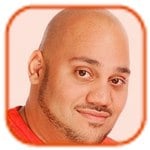 Posted by Andru Edwards Categories: Books, iPad Apps, Videos, Free Apps,
One of the more exciting iPad apps that shows off what may be the future of literature and reading is the Marvel Comics app. Setting aside the whole problem where you can't share the comics, and can't sell or give away the old comics you've purchased and build community around it, we must say, it looks pretty slick. If you are a fan of Marvel, this will obviously be an app you'll want to add to your iPad. The app is essentially a no-cost storefront that let's you preview and purchase comics to read.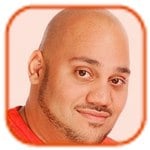 Posted by Andru Edwards Categories: Entertainment, iPad Apps, Free Apps,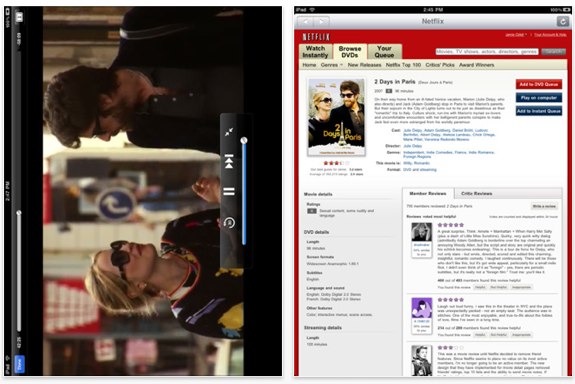 For anyone concerned about a lack of killer apps on the iPad that would differentiate it from the iPhone or oPod touch, we bring you news that the Netflix iPad app is now available for download for free from the App Store, and it includes Instant Streaming. That's right, if you've got your iPad connected to a Wi-Fi network, you can use it to watch the entire catalogue of Netflix Watch Instantly movies and TV shows, right on your iPad. In addition, you can add movies to your queue, rearrange things, and everything else you'd expect to do with your Netflix membership.
Of course, none of this will work unless you are a Netflix member, but if you are, you can start enjoying the 20,000+ titles available on the service right from your iPad on Saturday. Oh, and for the record, the app currently works only on the iPad - there is no Netflix app available yet for the iPhone or iPod touch.
Read More

| Netflix iPad app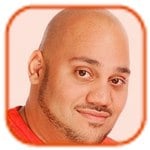 Posted by Andru Edwards Categories: Productivity, iPad Apps, Reviews, Site Features, Videos, $4.99,
We're getting really excited about the upcoming release of Apple's iPad this weekend, mainly because of the amazing apps we've been seeing. We managed to get our hands on a preview copy of Wormhole Remote, a remote access app by Nate True, friend of Gear Live. Wormhole Remote is designed to let you get up from your Mac desktop (or notebook) and use your iPad to control it remotely while you're lounging on the couch. Check out Wormhole Remote's promo video as well as an exclusive walk-through of the app after the jump.
Click to continue reading Wormhole Remote iPad review
© Gear Live Media, LLC. 2007 – User-posted content, unless source is quoted, is licensed under a Creative Commons Public Domain License. Gear Live graphics, logos, designs, page headers, button icons, videos, articles, blogs, forums, scripts and other service names are the trademarks of Gear Live Inc.